Tacoma walks off in series finale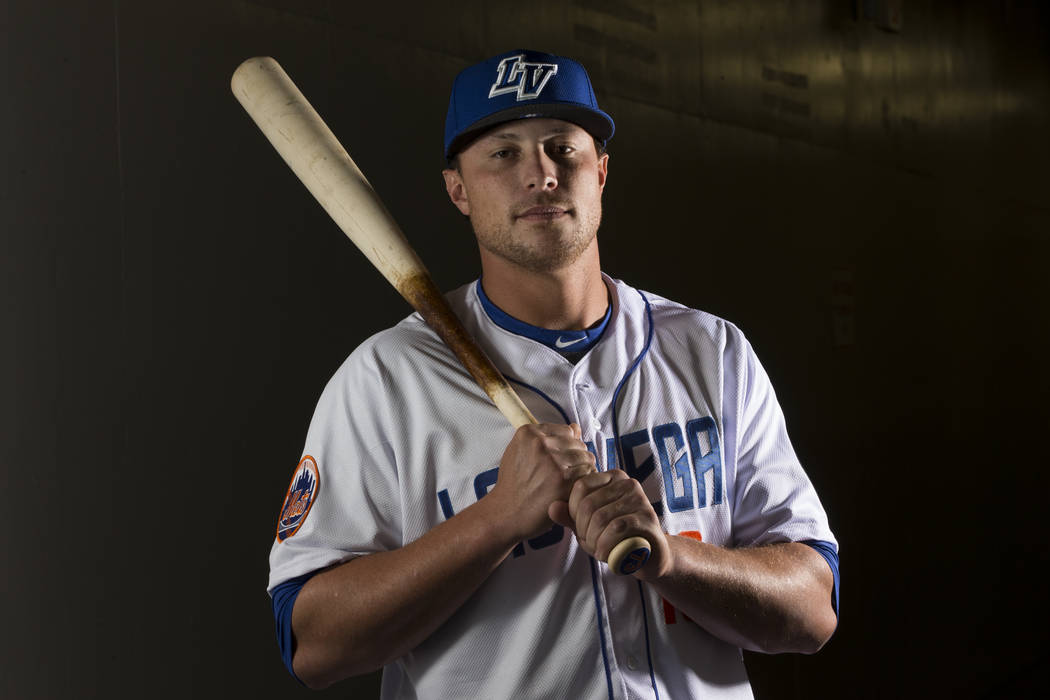 Hansel Robles was one of the Mets' most valuable relievers last year.
This year, though, the righty struggled to the tune of a 6.23 ERA in 21 2/3 innings before a May demotion.
Things haven't exactly been going his way in Las Vegas either, as Robles, who now sports an 8.10 ERA through 13 games with the 51s, gave up the game-tying run in the eighth inning and a walk-off home run to Tyler O'Neill in the ninth inning as the 51s fell 7-5 to Tacoma on Thursday at Cheney Stadium.
"He needs to have better command," manager Pedro Lopez said. "That's the one thing that took him to the big leagues. He needs to get back to that. It's a work in progress. It's hard after being a year-plus in the big leagues and then having yourself down in Triple-A again.
"It's really tough … he's got to work through it and we're just going keep throwing him out there until he gets better."
After the 51s (30-50) battled back to nab their first lead of the game thanks to Travis Taijeron's grand slam in the top of the eighth, Robles ran into trouble, giving up a triple to Boog Powell with one out. The next batter, D.J. Peterson drove him in to tie the game with a sacrifice fly.
Robles walked two more batters and allowed a single but escaped without anymore damage.
Though he had thrown more than 30 pitches, Robles was brought back again for the ninth. He gave up a double to Daniel Vogelbach before O'Neill's home run sent the 51s on their way to Salt Lake, having lost three of four in Tacoma.
"Just unfortunately Robles made some mistakes over the middle of the plate," Lopez said.
The 51s have lost both of their closers in the past few months — Paul Sewald and Chasen Bradford — to the major leagues, leaving them with few late-inning options.
"It's hard because you're losing the two guys that were pitching at the end of the game but somebody is going to have to step up," Lopez said. "Tonight was Robles. The other night we had a chance with Logan (Taylor) and (Alberto) Baldonado and both failed. We've just got to keep throwing guys out there and somebody needs to step up. I think we've got the guys to do it. They're just going to have to go out there and get it done."
The 51s, for most of the game, didn't even look like they'd have a late lead to protect.
Tacoma (41-37) starter Christian Bergman threw four perfect innigns to begin the game and finished his outing having gave up just one run on three hits in 6 2/3 innings pitched, lowering his ERA to 2.90 in the process.
"He mixed pitches well. He just kept us off balance," Lopez said. "I felt like we saved the best at-bats for last. I thought that we swung the bats well, the approach was good and gave ourselves a chance."
Las Vegas battled back getting to Pat Light and Jean Machi in the eighth with Taijeron's grand slam.
Taijeron's grand slam meant that starter Ricky Knapp left the game in line for a win.
Knapp gave up four runs — all in the fourth inning — in his seven innings pitched.
"(He) had that one bad inning in the fourth. Everything was up in the zone but then after that, he settled down nicely," Lopez said. "I thought he did a really good job. Kept us in the game. I think he deserved the win the way he pitched but it's baseball. There's a lot of things that can happen."
Up next
Who: 51s at Salt Lake Bees
When: 5:35 p.m
Where: Smith's Ballpark
Starters: Mitch Atkins (0-1, 5.06 ERA) vs. Daniel Wright (3-3, 6.51 ERA)
Next five
Saturday: Las Vegas at Salt Lake, 5:35 p.m.
Sunday: Las Vegas at Salt Lake, 6:05 p.m.
Monday: Las Vegas at Salt Lake, 5:35 p.m.
Tuesday: El Paso at Las Vegas, 7:05 p.m.
Wednesday: El Paso at Las Vegas, 7:05 p.m.
Update
Shortstop Amed Rosario will play in the Futures Game on July 9 in Miami. The contest features 27 0f MLB.com's top 100 prospects. Rosario will also play in the Triple-A All-Star Game three days later in Tacoma, Washington.
Contact Betsy Helfand at bhelfand@reviewjournal.com. Follow @BetsyHelfand on Twitter.