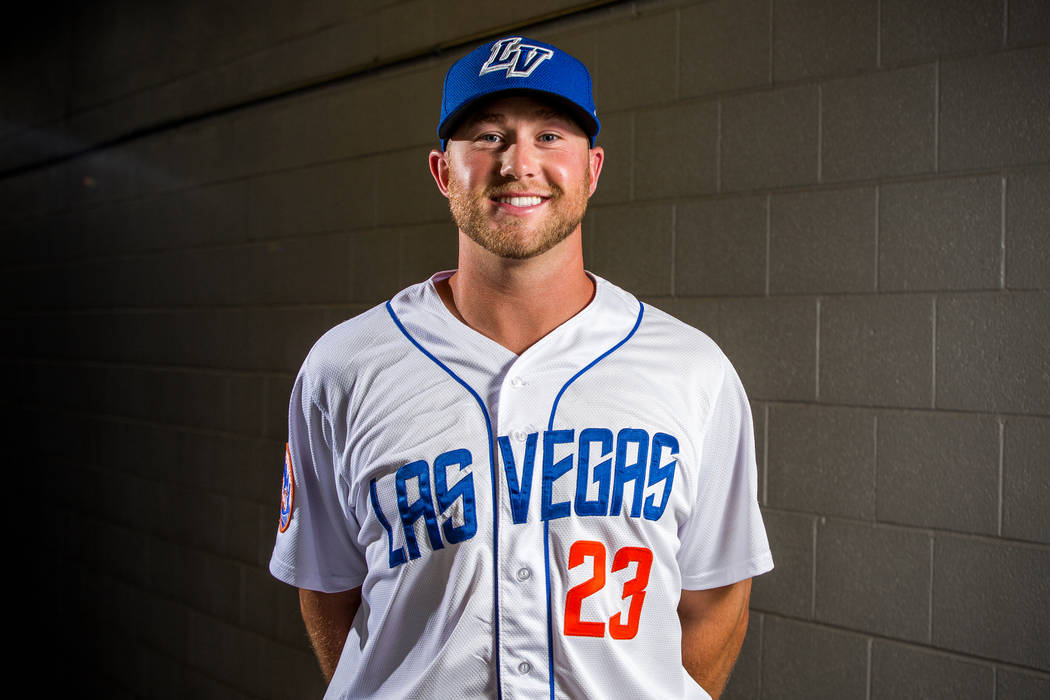 Just a day before Tim Peterson made his major league debut, the righty sat in the 51s dugout in Las Vegas answering questions about a potential future call up.
Peterson was never a top prospect within the Mets' system but had consistently put up good numbers at every level and the Mets needed bullpen help.
"They'll know who I am eventually," he said with a shrug.
Peterson joined the Mets the next day (May 30) after making himself the 51s' most consistent reliever during the first couple months of the season.
Thursday, he was sent back down to Las Vegas despite posting good numbers in New York — a 2.08 ERA through 4⅓ innings pitched — where he will rejoin the 51s' bullpen and work toward his next call up.
Peterson isn't the hardest throwing pitcher around, but does possess very good command, walking just eight against 40 strikeouts in 23 games with the 51s.
"That was pretty much what I've been trying to do my whole career is just put guys in play, don't give them free bases so just pounding the strike zone with all my pitches is kind of how I go after them," Peterson said.
The 27-year-old, who was a 20th-round draft pick in 2012, possess a 3.24 minor league career ERA and a 3.45 ERA this season, a number inflated by a couple of outings that dont' explain how reliable he has been this season.
"He's very conscientious, he's aggressive, he throws strikes and he really believes in himself. I had him last year and he was the same way last year," pitching coach Glenn Abbott said. "…Tim Peterson is very consistent. He's very comfortable in his own skin and he trusts who he is."
Since last season, Peterson has been working more on developing his slider more, which Abbott said he had but didn't throw as much.
"He worked hard on that last year and he's used it a lot it worked well for him," Abbott said. "You tell him what he needs to do and that's what he does."
The Mets sent Peterson to the Arizona Fall League last year. One of the things they asked him to work on was the development of the pitch. He responded by posting a 0.87 ERA in just over 10 innings against some of the league's top prospects.
"The thing I think that makes him good, his changeup stays in the zone and fades down and off the plate at the last minute," Abbott said. "His slider does the same the other way.
"He's got a fastball, a changeup going this way, a slider going the other way. They're the same speed but one goes one direction, one goes the other and he's always around the plate and he's ahead in the count and you get all those going together with good location (and) you do well in this game."
Before his call up, Peterson had seven saves, having been routinely thrown into high-leverage situations, something which should continue upon his return.
That is, before Peterson is summoned once more by the Mets.
"In the back of my mind I want to be there at all times. That's been my goal since I started playing," Peterson said before his call up. "But at the same time, I think if you start thinking about that too much than it takes away from what you're doing here and trying to take care of business here."
More 51s: Follow all of our Las Vegas 51s coverage online at reviewjournal.com/51s and @RJ_Sports on Twitter.
Contact Betsy Helfand at bhelfand@reviewjournal.com. Follow @BetsyHelfand on Twitter.