Tony DeFrancesco brings lifetime of baseball to Las Vegas 51s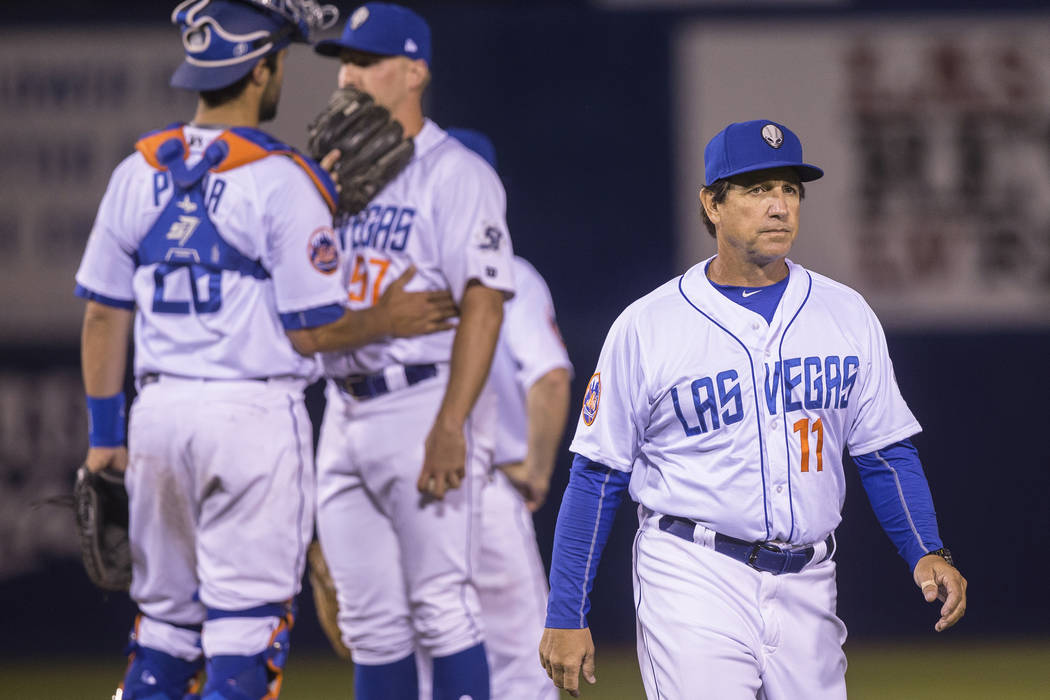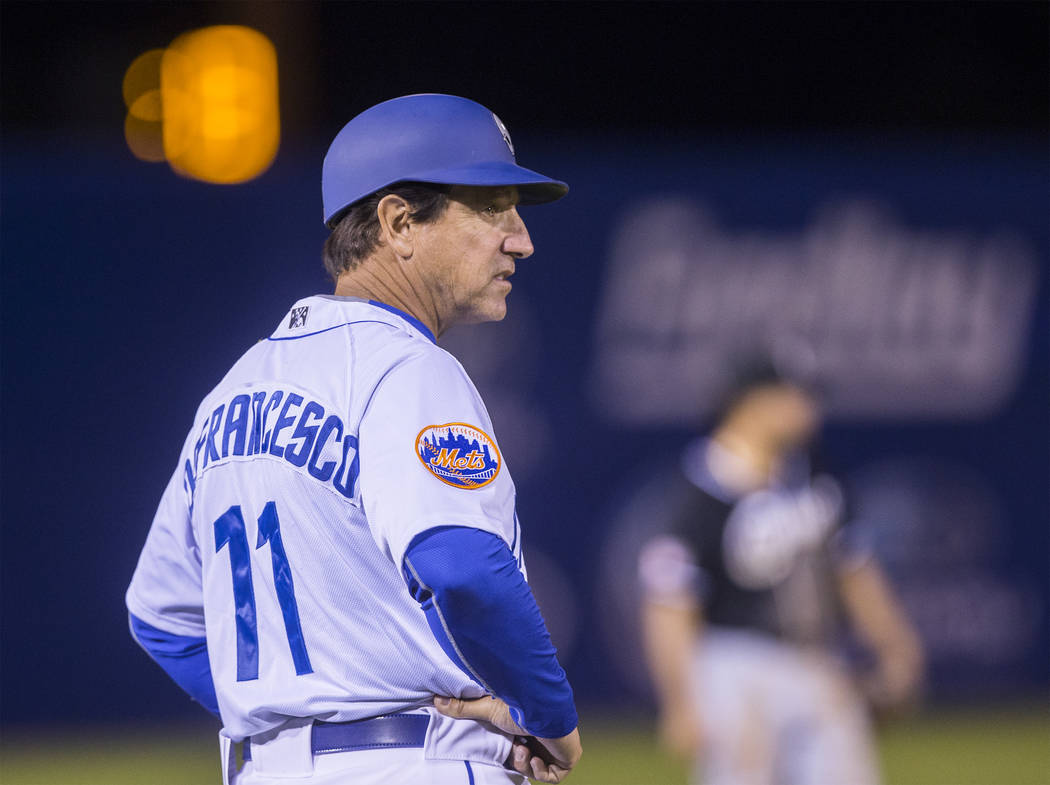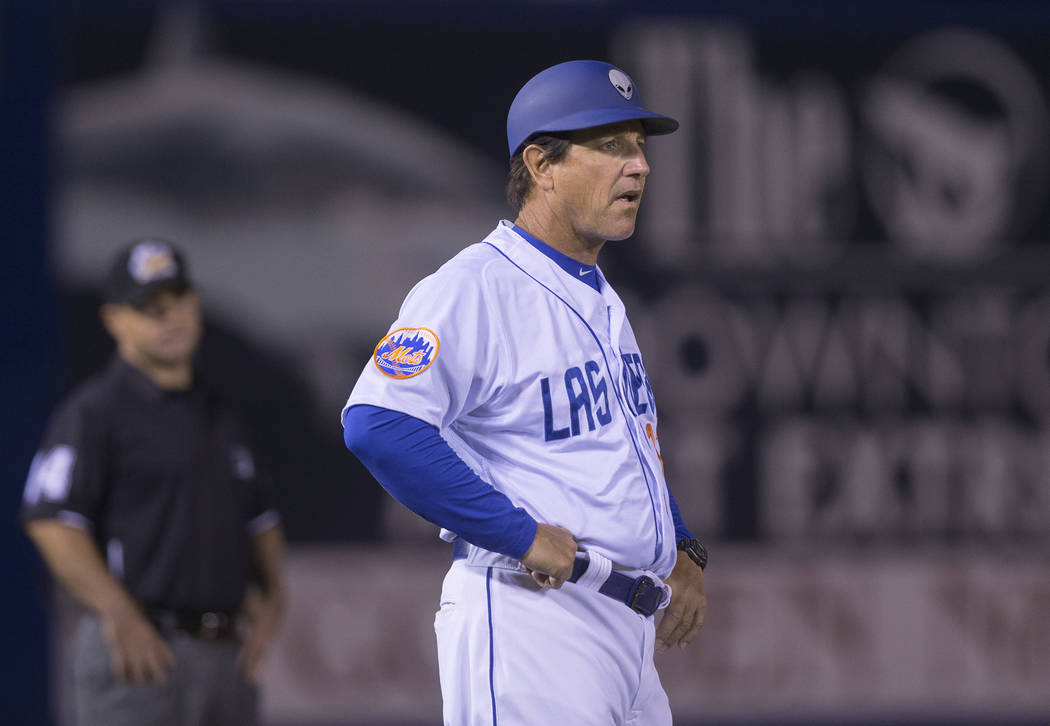 Tony DeFrancesco's playing career was nearing its end. It was 1992. He had been in the minors since 1984 and hadn't cracked the big leagues. He was ready to call it a career, head back to New York, coach three sports and teach physical education for 25 years.
But people within Oakland Athletics organization, for whom he was playing in the minor leagues at the time, had different ideas.
"I think we all kind of felt that he kind of met the kind of person we wanted (as a coach)," longtime Athletics Director of Player Development Keith Lieppman said. "You start with the person that has the great work ethic.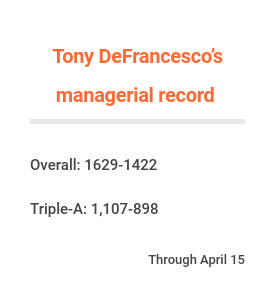 "He really was that kind of player, scrappy, just wanted to be on the field and had a little bit of an attitude about playing the game the right way. It showed up to all of us that were around at that time."
So instead of teaching gym, DeFrancesco became a manager.
After 16 years of managing in the Athletics' organization — and one as a coach in the majors with the Athletics — and another seven with the Astros, DeFrancesco, 54, took over as manager of the 51s this offseason.
This week, he will lead the 51s against the Fresno Grizzlies, the team he managed for the past three seasons and led to a Pacific Coast League and Triple-A championship in 2015.
It's also the organization that gave him his first chance to manage in the big leagues.
For 41 games in 2012, DeFrancesco had accomplished something he never did as a player: Made it to the majors.
"For me, that was a dream come true right there," DeFrancesco said.
Working his way up
Once his direction changed — from PE teacher to minor league manager — DeFrancesco's goals changed, too.
"I always wanted to try to get to the big leagues," he said. "I didn't make it as a player but I said if not, I'll make it as a coach or manager.
"Those two goals came true. Now 15 years in Triple-A, I still enjoy managing. That's why I still do it."
DeFrancesco worked his way through the ranks, managing Oakland's rookie league team in 1994. He moved up in 1995, again in 1997 and in 1999, cracking Triple-A for the first time in 2003.
During his time with the Sacramento River Cats, DeFrancesco racked up three PCL championships and one Triple-A title.
"He always had some kind of medication or something to help alleviate the stresses that he was under as a manager," Lieppman said. "… He's wearing it every single day.
"To physically get that (worked up) that you can almost make yourself sick because of what you do on a daily basis really sort of let us know how much he cares about the team and about winning and making sure things are done the right way."
DeFrancesco left the Athletics for the Astros organization, where he spent most of his time again at Triple-A. It was an analytical, data-driven organization. The front office wanted that implemented from the bottom up and so DeFrancesco incorporated more of that into his work.
"After six years of watching all their success, watching all the shifts, the Trackman information, how we can pass it onto the players, I think it's just helped me be a better coach," DeFrancesco said.
His tenure in Houston also involved a stint in the majors. The Astros had plummeted in 2012, as did their payroll, and DeFrancesco was brought in as a replacement for manager Brad Mills midseason.
He went 16-25 while there, which was an improvement for the struggling Astros, but was passed over for Bo Porter after the season ended.
"Fifteen years ago when I was in Triple-A, you think about 'What do I have to do to be a major league coach?'" DeFrancesco said. "…I've got six, seven rings, but that's not the ticket, so now I don't think of it like that.
"Now I just go and if it happens, it happens."
DeFrancesco went back to Triple-A, and exhibited more success leading Houston's top affiliate. After last season, though, DeFrancesco got word: His contract wasn't going to be renewed.
Joining the Mets
DeFrancesco was only unemployed for a few days.
J.P. Ricciardi, a special assistant to Mets general manager Sandy Alderson, took notice. Both men knew DeFrancesco from their days with Oakland.
Ricciardi mentioned DeFrancesco's name to Alderson. The manager was on a flight to New York shortly after.
"They were real happy that (I was) what they were looking for," DeFrancesco said. "A guy with a background at the upper levels, (can) motivate players, get them ready for the big leagues and had some analytical background."
The 51s finished a PCL-worst 56-86 last year and Alderson had publicly voiced his disappointment with the performance and preparation of some young players reaching the majors.
DeFrancesco's background made him an appealing target for the Mets.
"We wanted our philosophy to be executed and we thought that he would be able to carry it out," Ricciardi said. "We wanted our players to get better and we thought under him they would.
"We wanted guys, when they came from him to the big leagues, to be prepared to play in the big leagues. Tony's got a really good track record. We know him personally. … We were really lucky that he was available."
Just a couple days later, DeFrancesco had a new job, back in Triple-A.
"My life has been one giant routine. This was the only job I ever had," DeFrancesco said. "From a player to a coach to a manager for 35 straight years."
More 51s: Follow all of our Las Vegas 51s coverage online at reviewjournal.com/51s and @RJ_Sports on Twitter.
Contact Betsy Helfand at bhelfand@reviewjournal.com. Follow @BetsyHelfand on Twitter.