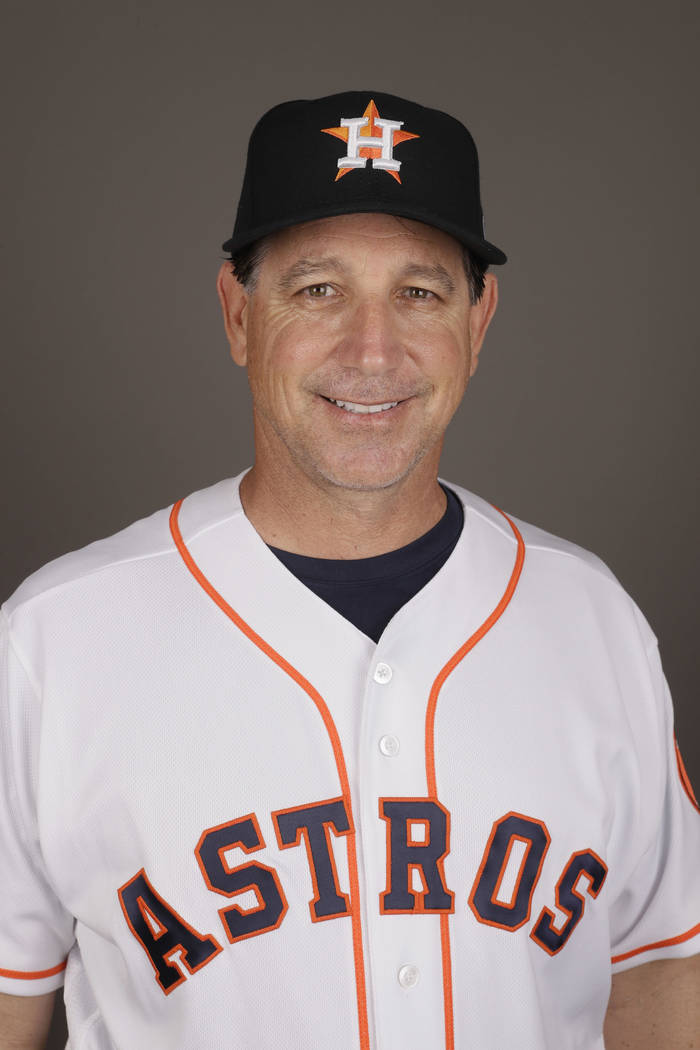 Disappointed with the preparedness of some of the organization's prospects, New York Mets general manager Sandy Alderson promised in October "major changes" to the Triple-A staff.
On Tuesday, the Mets and the 51s unveiled those changes, officially announcing their 2018 Triple-A field staff — one that features one returnee and two new positions.
As previously reported, Tony DeFrancesco will take over as the 24th manager in team history, replacing Pedro Lopez, who guided the 51s to a Pacific Coast League-worst 56-86 record in his only season in Las Vegas.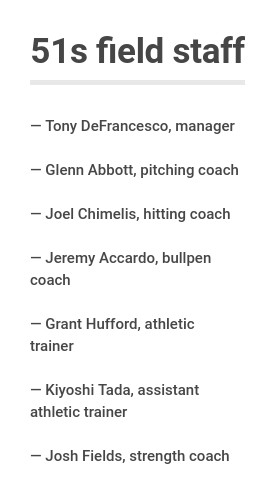 DeFrancesco is joined by pitching coach Glenn Abbott, hitting coach Joel Chimelis, bullpen coach Jeremy Accardo, athletic trainer Grant Hufford, assistant athletic trainer Kiyoski Tada and strength coach Josh Fields.
Fields is the only one who was on the staff last year. The 51s did not have an official bullpen coach or assistant athletic trainer on staff last season.
DeFrancesco, 54, was most recently the manager of the Houston Astros' top affiliate in Fresno. He has been a PCL manager for 14 seasons, winning four PCL titles and two Triple-A championships. He's 1,625-1,414 (.535) in 23 seasons.
"I'm excited to be a part of the Mets organization and to work with the 51s organization," DeFrancesco said in a release. "I have been coming to Las Vegas for 14 years as the opposing manager, and I enjoy working with everyone in the Las Vegas front office. I have developed a great relationship over the years with (51s president Don Logan) and his staff."
Abbott, who takes over for Frank Viola, enters his eighth season in the Mets' organization. He spent the past six years in the same role at Double-A Binghamton. Viola will take on that job this season.
Abbott pitched 11 years in the major leagues, going 62-83 with a 4.39 ERA with the Oakland Athletics, Seattle Mariners and Detroit Tigers.
Chimelis, who takes over for Jack Voigt, joins the Mets from the Astros' organization. He has 28 years of coaching experience, most recently as the hitting coach at Double-A Corpus Christi.
More 51s: Follow all of our Las Vegas 51s coverage online at reviewjournal.com/51s and @RJ_Sports on Twitter.
Contact Betsy Helfand at bhelfand@reviewjournal.com. Follow @BetsyHelfand on Twitter.