Zack Trageton leads Southern Nevada options for MLB draft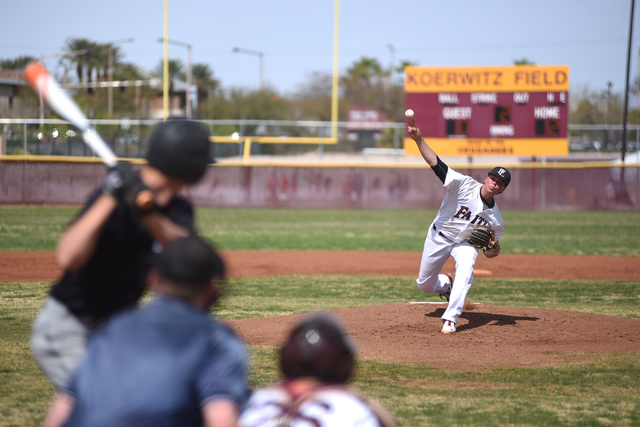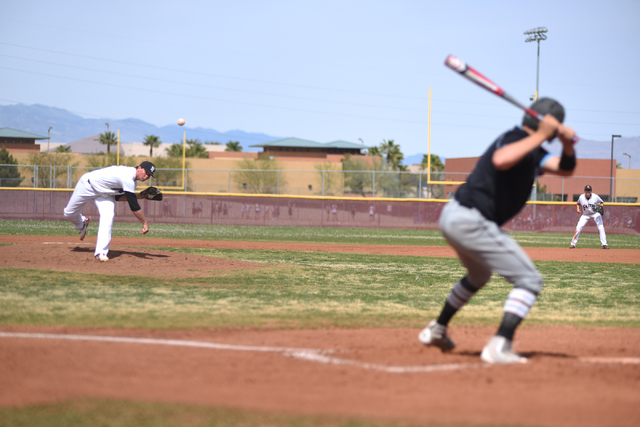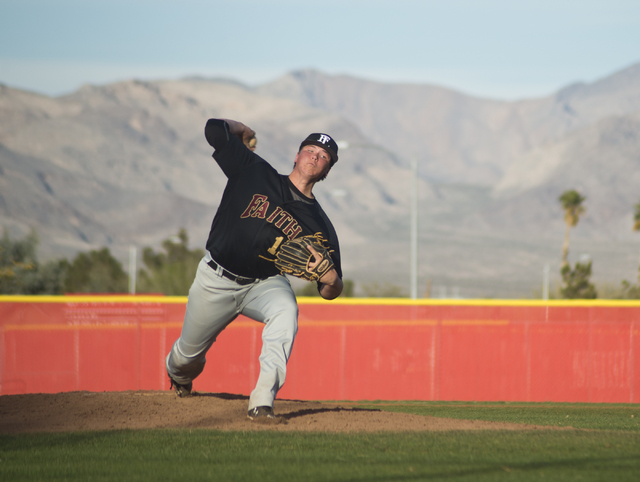 Faith Lutheran's Zack Trageton wasn't supposed to be a pitcher in the Crusaders' baseball program.
It merely happened by accident.
"He was lifting (weights) his sophomore year and dropped a 45-pound weight on his toe and broke it," recalls Faith Lutheran coach David Anderson, then an assistant. "A new third baseman came in, did a good job and was going to play there, and we were going to move Zack to the outfield."
It only took a few long-toss drills, however, to sway the Faith Lutheran coaches. After spending three months in position limbo, Trageton was sent to the mound in a summer game at the College of Southern Nevada's Morse Stadium.
His first pitch: an 87 mph fastball.
"He had no breaking ball and a really bad changeup," said Anderson, laughing. "And now he is what he is.
"It's really special to see this kid grow. He's always been an introvert, but I think he's found himself on the mound and as a person. He's really grown in confidence."
The 6-foot-3-inch right-hander — whose fastball topped out at 94 mph this season — has turned into one of Southern Nevada's top prospects the past two seasons and is expected to be one of the top locals taken in the Major League Baseball draft, which begins at 4 p.m. Thursday on the MLB Network and MLB.com. The first two rounds will be televised Thursday, and rounds 3-40 appear online the following two days.
Trageton, who has signed with Utah, is projected to go in the first five rounds.
"It's really nerve-wracking and overwhelming for my family and I," Trageton said. "But it's been a fun experience."
Trageton, a first-team all-state selection last season, went 6-1 with a 1.71 ERA and 76 strikeouts in 49 innings. He also made the Division I-A All-Southern Nevada team at first base after batting .444 with 10 doubles and 32 RBIs.
"I tell (MLB teams) that he is a bulldog," Anderson said. "That guy works like today is his last day. He's only been pitching for two years. And he's developed a changeup and a slider, which he throws for strikes. You don't see that happen so quickly."
Trageton has been in contact the most with the Arizona Diamondbacks, Los Angeles Dodgers and San Diego Padres, but said he has no preference for a landing spot. He just wants the right situation.
"It's the standard slot value is what we're asking for," Trageton said. "It's a for-sure sign in the top three (rounds). My adviser and family would have to talk for (rounds) 4 to 5. They kind of have to buy me out of college."
Arbor View shortstop Nick Quintana is the highest-rated prospect from Southern Nevada. The Arizona signee is No. 114 in the Baseball America 500, which would place him in the fourth round.
Quintana had a .449 batting average with 58 RBIs this season and led Southern Nevada with 15 home runs.
Mikey York, a CSN pitcher and former Basic standout, also is expected to be taken in the early rounds. He was 6-0 with a 2.03 ERA and 61 strikeouts in 48.2 innings this season.
Bishop Gorman right-hander Jack Little also should be in the early draft mix. The Stanford commit was 5-1 with a 1.85 ERA and 53 strikeouts and four walks in 34 innings this season.
Contact reporter Ashton Ferguson at aferguson@reviewjournal.com or 702-383-0430. Follow him on Twitter: @af_ferguson
Complete coverage of high school sports.