Henderson City Council honors Henderson All-Stars Little League team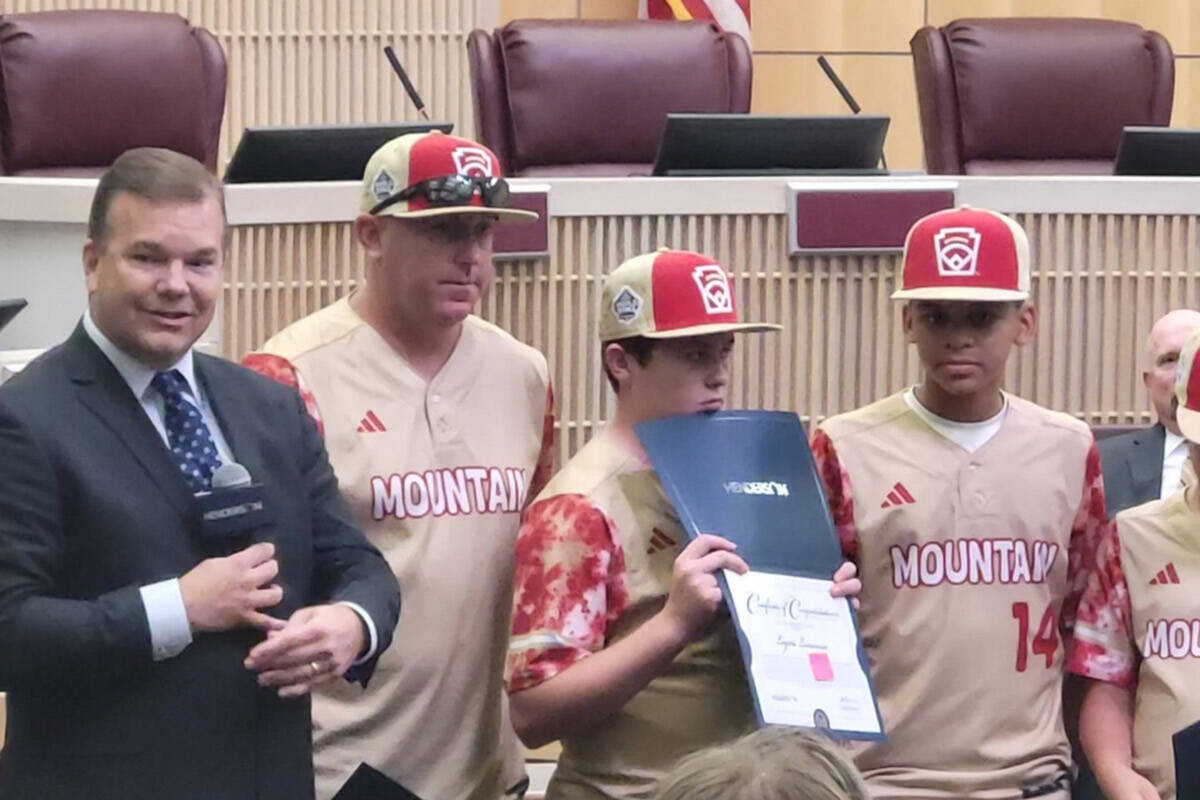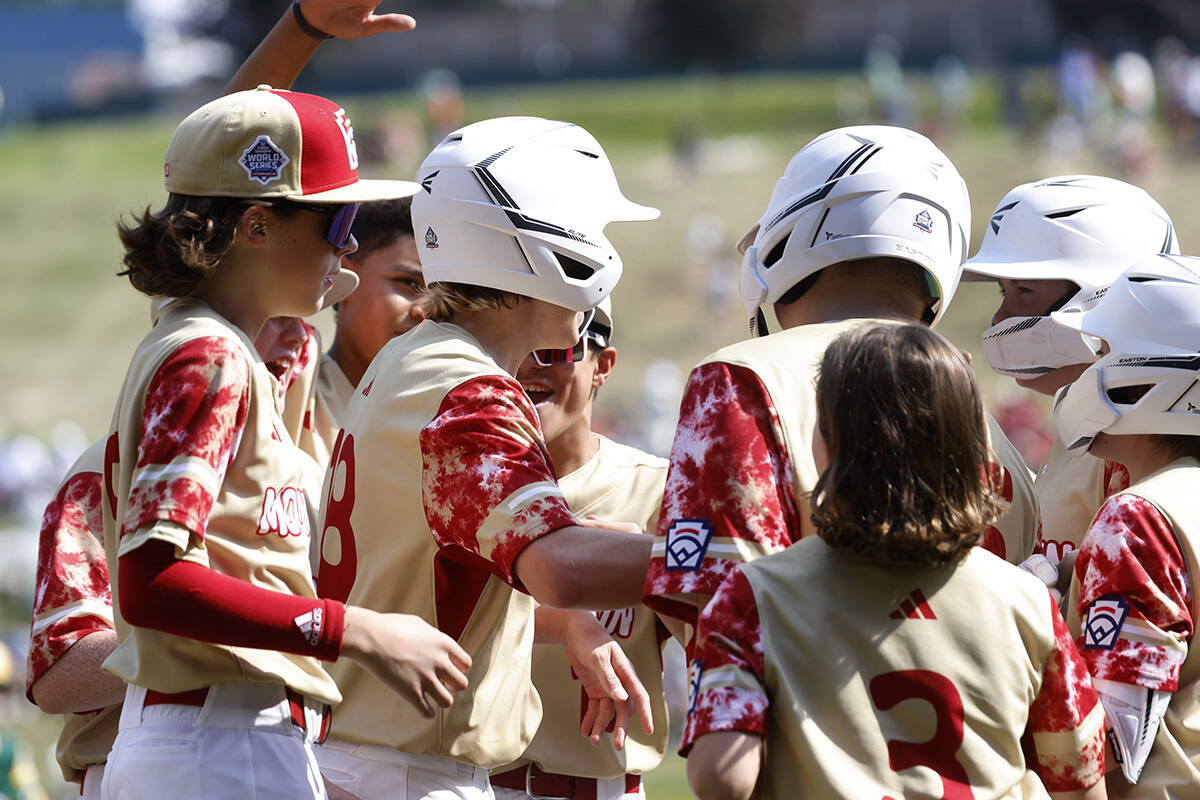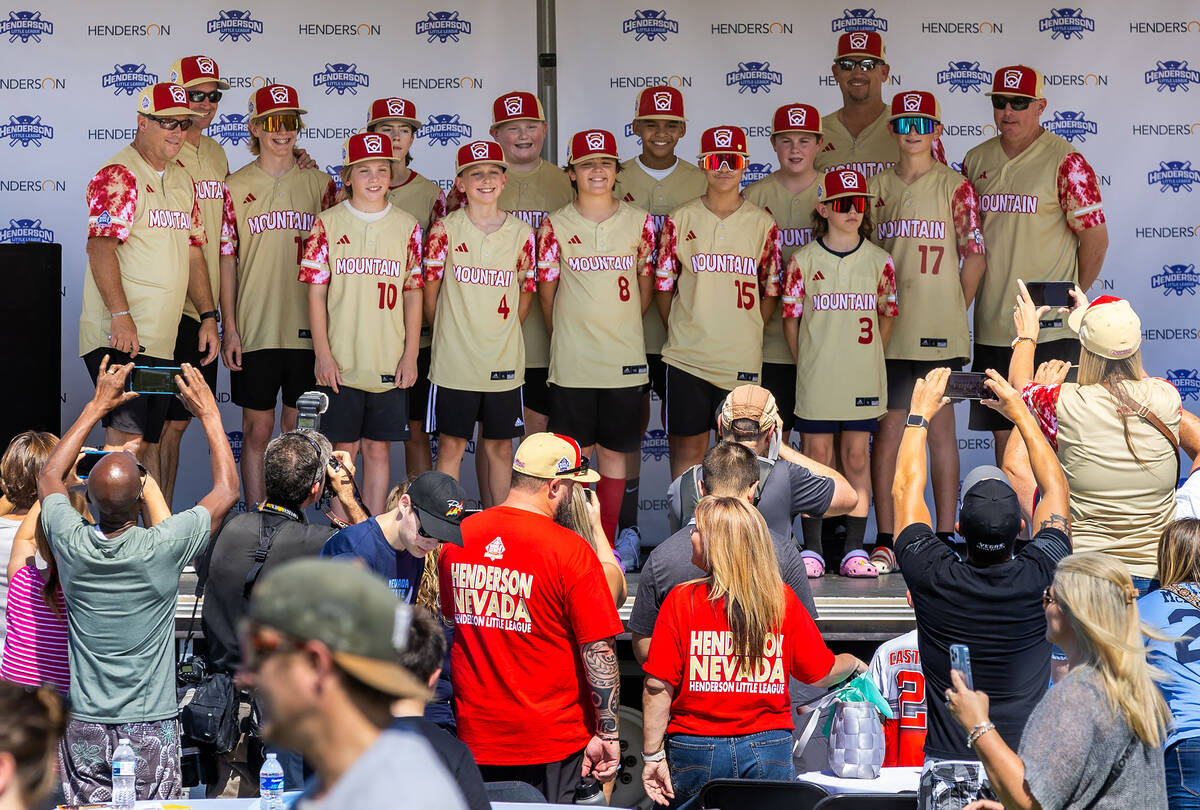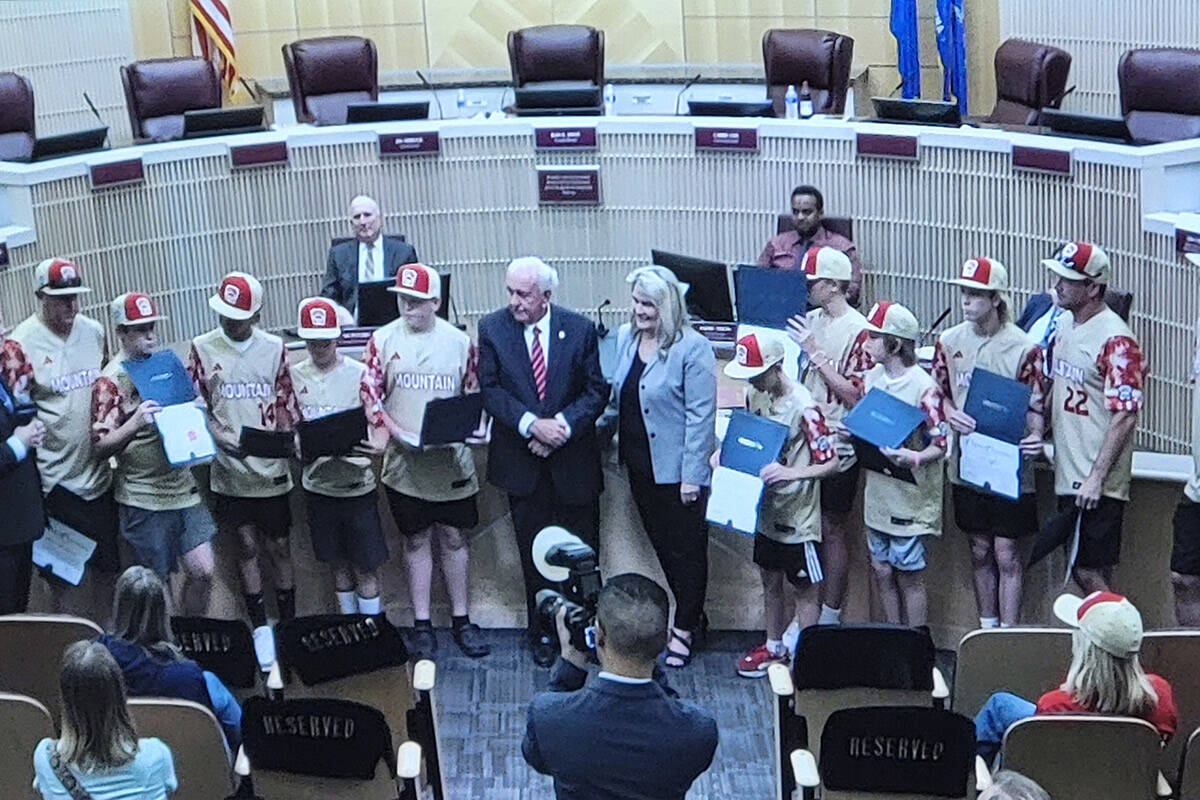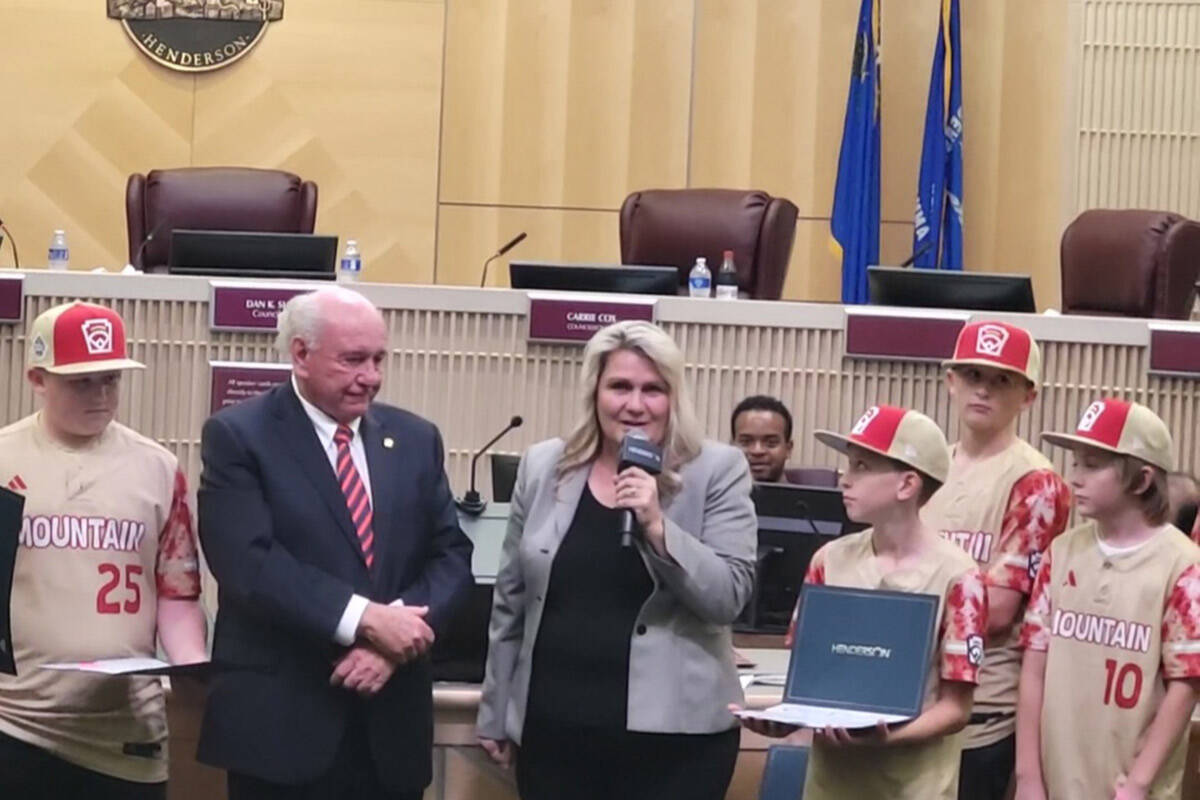 The Henderson City Council honored the Henderson All-Stars Little League baseball team at its meeting Tuesday.
At the start of the meeting, council members Carrie Cox, Dan Shaw and Jim Seebock stood in the center of the council chambers alongside the team and posed for photos as the kids and coaches held open their certificates of recognition from the city.
The city officially recognized the team Tuesday to congratulate them for their success this year after it held a parade and named Sept. 9 Henderson Little League day in their honor.
The team won the U.S. Mountain Regional championship on Aug. 11, then moved on to the Little League World Series, where the All-Stars finished with a ranking of 16th best team in the world.
As they readied for photos, Seebock emphasized the importance of the team staying in school and focusing on education, which Cox echoed.
"I could not be prouder of a group of young men, even if they were my own children," Cox said about the team.
Contact Mark Credico at mcredico@reviewjournal.com.