'Magic group' sparked Las Vegas' MLB talent presence
Updated July 4, 2023 - 3:38 pm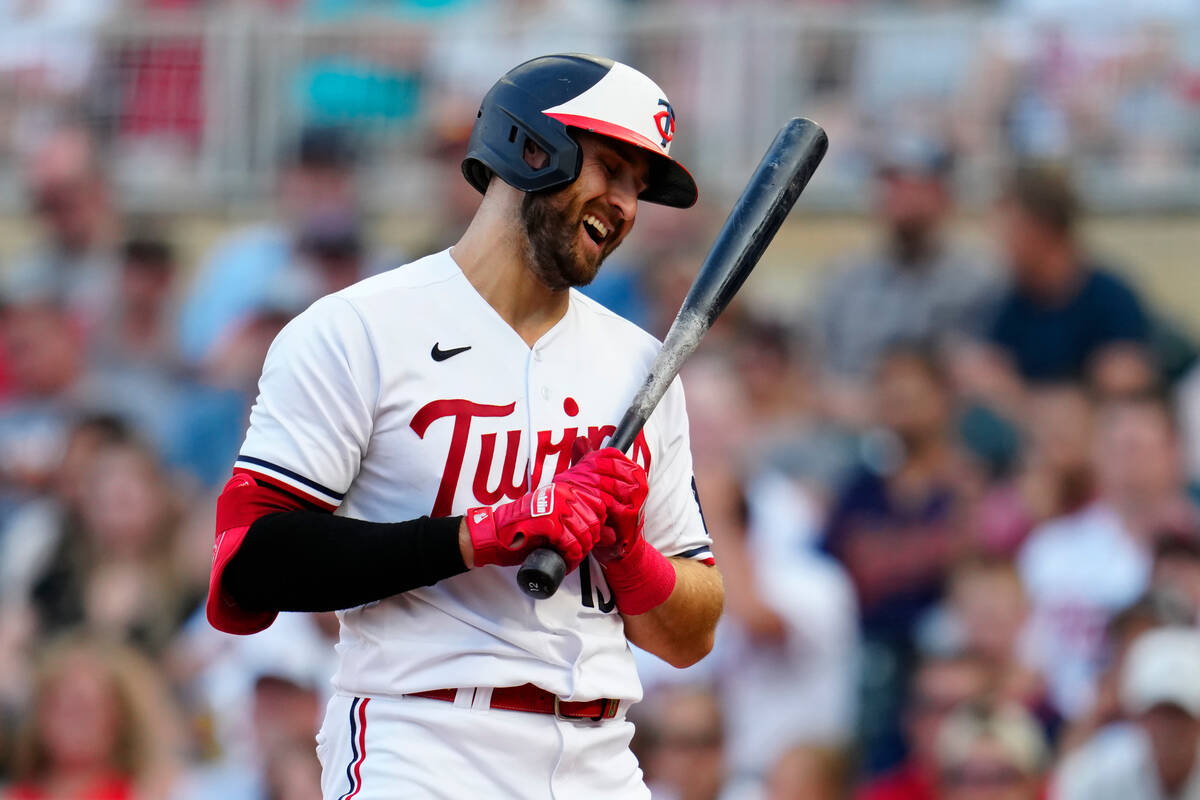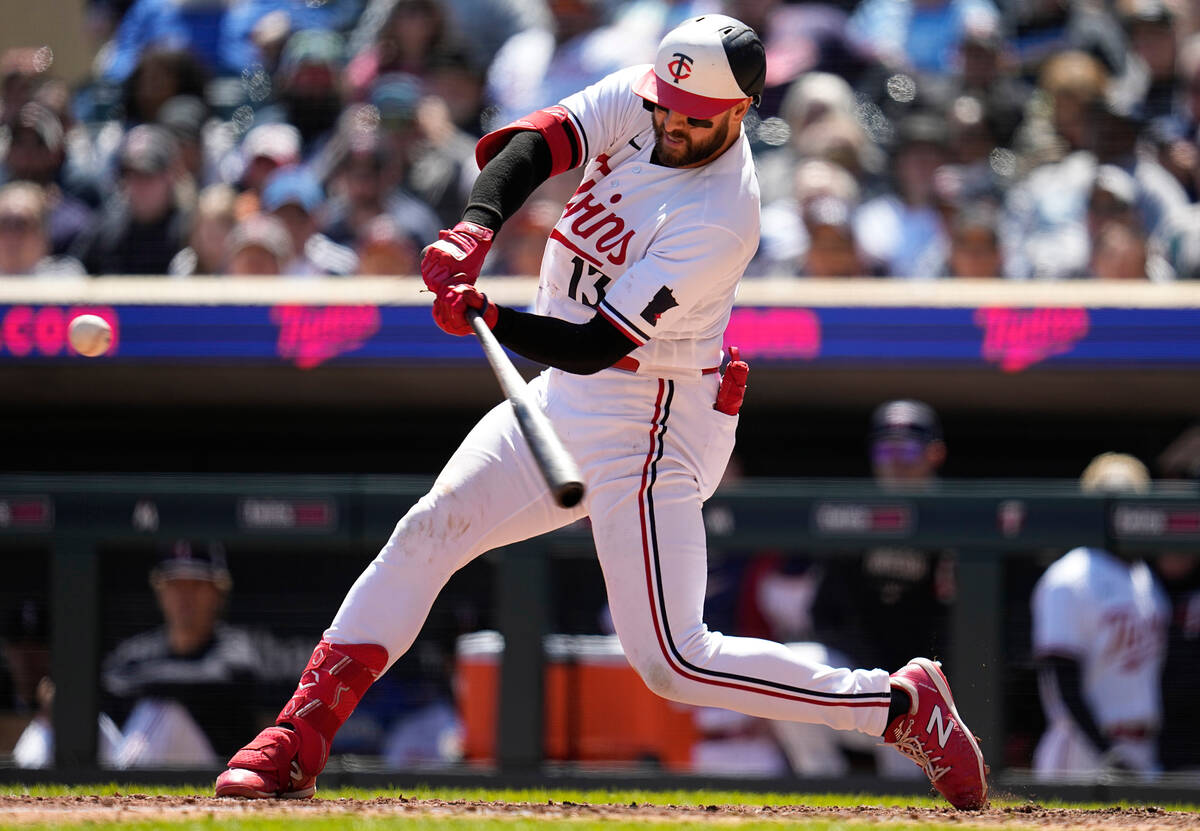 Hall of Fame pitcher and Valley High graduate Greg Maddux helped put Southern Nevada on the map as a market with professional baseball talent.
But during a five-year stretch — with players such as Bryce Harper, Kris Bryant and Joey Gallo — the valley's national presence reached new heights with more players making their way to the big leagues.
"From 2008 to 2012, it was unbelievable around here with the amount of talent that was (in Southern Nevada)," said Las Vegas High baseball coach Sam Thomas, who coached Harper in high school.
Harper, Bryant and Gallo are still making their mark and headline a group of 12 MLB players on 40-man rosters who played high school baseball in Southern Nevada.
There are handfuls of others who have played professionally in the past, and young players embarking on their professional journeys in the minor leagues or have eyes on the big leagues playing Division I baseball.
College of Southern Nevada coach Nick Garritano coached at Green Valley for 12 seasons and won state titles in 2001 and 2003. He said that era from 2008 to 2012 was the "magic group" for the recent waves of talent making it to the big leagues.
"We've had plenty of guys that have had the opportunity. It's a credit to the kids and their work ethic and people that put the time in with them," said Garritano, who won a state championship as a player with Chaparral in 1991.
Harper missed the early part of the 2023 season after he had surgery for a ligament tear in his right elbow in November. He made a quick recovery and returned earlier than expected in May. He is hitting .293 with three home runs and 22 RBIs in 191 at-bats.
Bryant, a Bonanza graduate, recently returned to the Colorado Rockies' lineup after missing nearly a month with a left heel contusion. He missed time in 2022 with a back injury. He is hitting .260 with five home runs and 18 RBIs in 204 at-bats.
Gallo, a former Bishop Gorman standout, is in his first season with the Minnesota Twins. Despite hitting .191, the left-handed power hitter has 15 home runs, 28 RBIs and a .796 OPS.
Harper wasn't the only big league player Thomas coached during that period. Former Wildcat and UNLV pitcher Erick Fedde was a first-round draft pick by the Washington Nationals in the 2014 draft.
Bryan Harper, Bryce's brother, was taken by the Nationals in the 30th round of the 2011 draft and spent eight years in their organization. Former UNLV player Marvin Campbell was drafted by the Florida Marlins in the 31st round of the 2008 draft but didn't sign.
"They were successful," Thomas said of the group. "They learned how to compete in other ways, and I thought that was pretty important for them."
Garritano, in his 13th season at CSN, said Las Vegas is still a hotbed for baseball talent and gave credit to Maddux, Harper and Bryant — and longtime coaches such as Rodger Fairless and Manny Guerra — for laying the foundation.
While the MLB draft was recently cut to 20 rounds and several minor league teams have been disbanded, Garritano said he's confident players with MLB talent will find their way to the big leagues.
"The best players are going to get their chance," Garritano said.
Coaching against the top high school teams in the valley this season, Thomas said the talent has gotten better and that another crop of MLB players could be emerging soon.
"With the amount of younger players in varsity baseball, I anticipate that we're going to be on an upswing here pretty soon and be around like it was from 2008 to 2012," Thomas said.
One rising young star in the big leagues is Harper's teammate, Phillies shortstop Bryson Stott, who is in his second full season in Philadelphia. The Desert Oasis and UNLV product struggled early in the 2022 season, but had a strong end of the season after the All-Star break as the Phillies made a run to the World Series.
Stott hit .234 last season and is showing improvement, as he's hitting .294 with seven home runs and 30 RBIs in 310 at-bats this season.
Ryne Nelson of the Arizona Diamondbacks and Tyler Anderson of the Los Angeles Angels are starting pitchers for their teams this season.
Nelson, a Basic graduate, is 5-4 with a 4.67 ERA in 17 starts with 564 strikeouts in 90⅔ innings. Anderson, a Spring Valley graduate and 2022 All-Star, is 4-2 with a 5.20 ERA in 15 starts with 63 strikeouts in 79⅔ innings.
Gorman product Paul Sewald, a reliever for the Seattle Mariners, might be having the best season of all the former prep stars. In 36 appearances, he has 16 saves with a 3.31 ERA in 35⅓ innings and 49 strikeouts.
Detroit Tigers reliever Chasen Shreve, a Bonanza graduate who played at CSN, has appeared in 34 games and has a 5.10 ERA in 30 innings with 30 strikeouts.
Contact Alex Wright at awright@reviewjournal.com. Follow @AlexWright1028 on Twitter.