'Makes a lot of people smile': Savannah Bananas storm Vegas — PHOTOS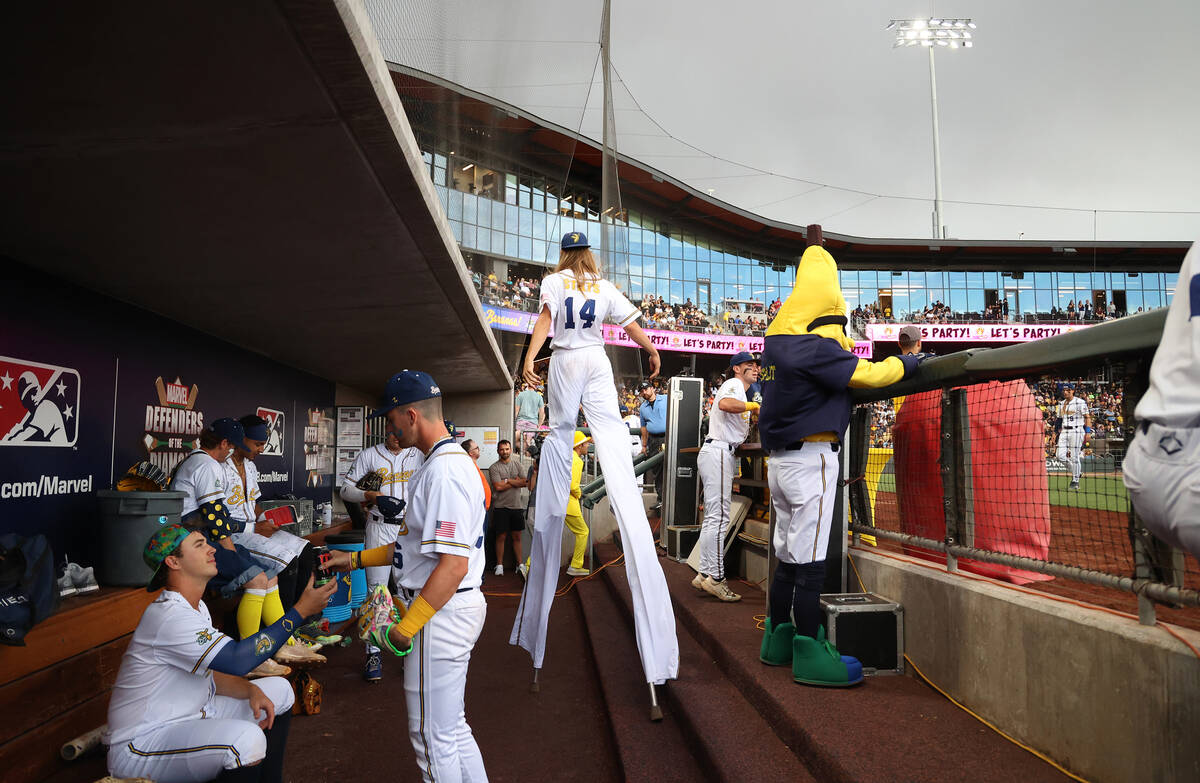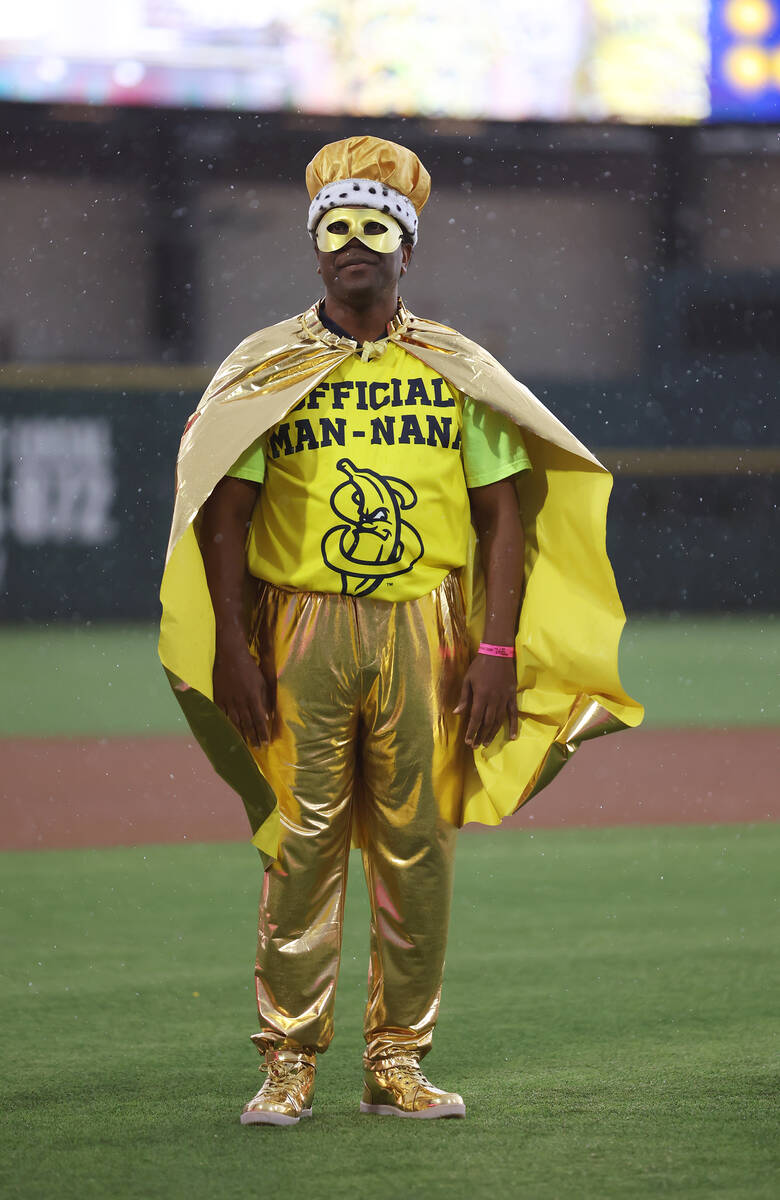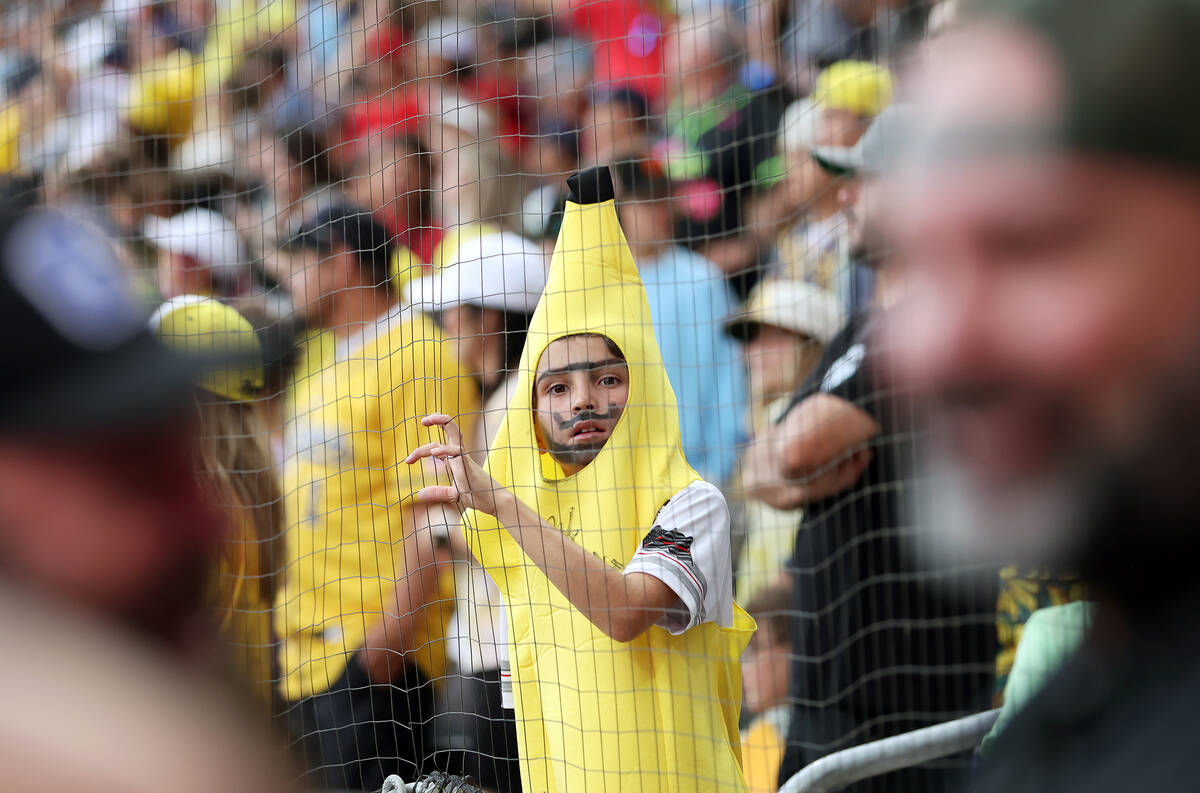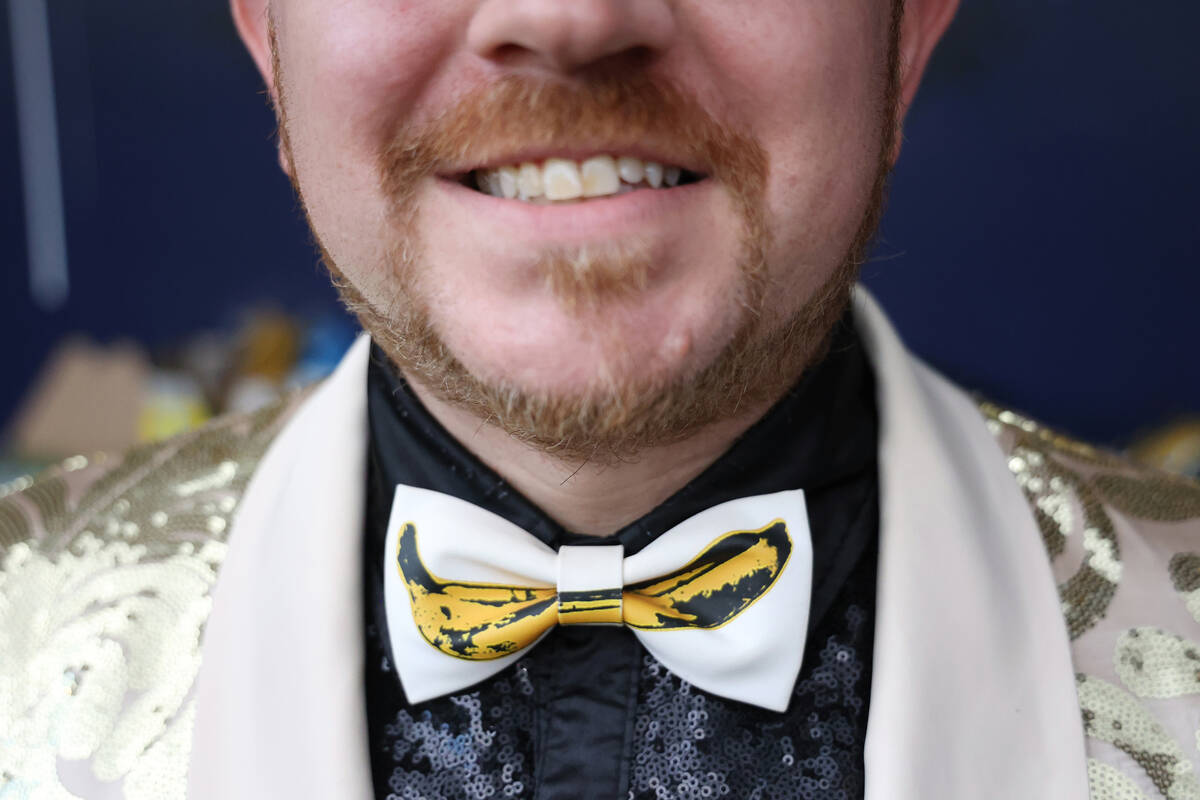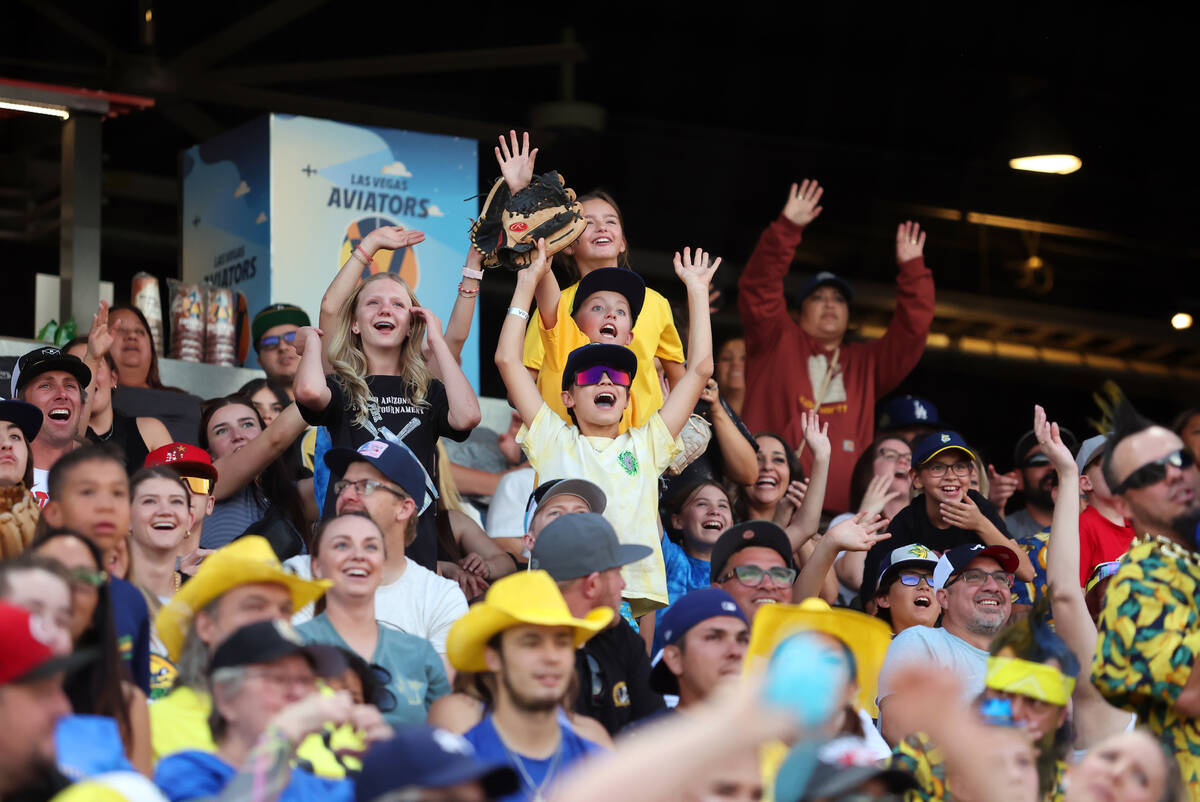 Jon and Braden Akin had been at Las Vegas Ballpark since 4 p.m. The gates didn't open for an hour and half, but it was the only way to guarantee they were going to get good seats.
Seated in the first row along the first-base sideline wearing matching gray Savannah Bananas jerseys, their early arrival paid off.
"It's just unique," Jon Akin said. "It still encompasses the love of the game, but with a little bit of fun."
The Akins were part of the sold-out crowd who turned up — despite some rain — to watch the Savannah Bananas take on the Party Animals on Friday at Las Vegas Ballpark. It's the first of two exhibition games between the teams in Las Vegas as part of the Banana Ball World Tour.
Friday marked Las Vegas' introduction to Banana Ball, the revolutionary variation of baseball pioneered by Bananas owner Jesse Cole, which emphasizes fun, entertainment and a fan-first approach.
Cole, who founded the Bananas in 2015, said their brand of baseball is the perfect match for the sports and entertainment capital of the world. Pitcher Kyle Luigs, who has been with the team since 2018, agreed, pointing out that they'd managed to sell out Las Vegas Ballpark even with the Electric Daisy Carnival and other events going on around the city.
"It's the most entertaining show on dirt and the most entertaining city in the country," Luigs said. "I think they go hand in hand really well."
Cole expected more than 20,000 fans during the Bananas' two-game stint. He said the team planned to debut 15 new acts they'd never done in front of a live audience in an effort to live up to the expectations of Las Vegas fans.
The Bananas owner was also excited to bring the show to fans who've previously only seen the team's antics on social media.
Getting tickets was no easy feat, either. Fans had to enter a lottery for the right to buy tickets. Cole said the team's wait list for tickets includes 650,000 people.
Fans from across the West Coast came out to watch, with one person coming all the way from Melbourne, Australia.
"Fans were lining up this morning to get ready for tonight's show," said Cole, who donned his traditional yellow suit and top hat. "It's unbelievable. In the entertainment capital of the world, why not try to bring the greatest show in sports?"
Wearing matching Banana-printed shirts they bought off Amazon, Las Vegans Larissa Gaccione, Matthew Mobley and Anthony Sipes managed to grab seats right behind home plate.
They don't usually watch Aviators games, but the entertainment, dances and family-friendly environment make the Bananas a must-see event, Gaccione said.
Las Vegas natives Bella Beristaia and Victoria Gardner said they have been following the team for more than a year. They first saw the Bananas on TikTok and were ecstatic to have the chance to watch them in person.
Beristaia and Gardner consider themselves baseball fans, but said the Bananas' unique approach makes this experience completely different.
"It just makes a lot of people smile," Beristaia said. "It just brings joy to everyone."
Cole would be happy to hear the fan response, especially considering some rain briefly dampened the mood. However, a quick acoustic guitar concert by infielder Dalton Mauldin at home plate, a wrestler-type weigh-in between the Bananas and Party Animals, a marching band introduction and the opening lineup line dance quickly got things back on track.
The game itself included a mid-pitch dance to the Jackson Five's "I Want You Back," third baseman Jackson Olson and shortstop Ryan Cox making field angels after almost colliding while tracking down a foul ball, and a rave-inspired home run celebration by the Party Animals after catcher Joe Lytle homered of Dakota Albritton — who was pitching off stilts.
The Bananas also brought out 76-year-old former MLB pitcher Bill "Spaceman" Lee for an inning of relief, featuring his famous eephus pitch.
Mid-inning entertainment included a baby race, several sing-a-long performances, a shirtless pushup contest between Luigs and another Bananas player and a stadiumwide dance to DJ Otzi's remix of Bruce Channel's "Hey Baby."
"If we've done our job at the end of the night," Cole said, referring to the fans, "they're exhausted, they're exhilarated, and they want more."
Contact reporter Andy Yamashita at ayamashita@reviewjournal.com. Follow @ANYamashita on Twitter.