Aces crater late in fourth quarter in loss to Dallas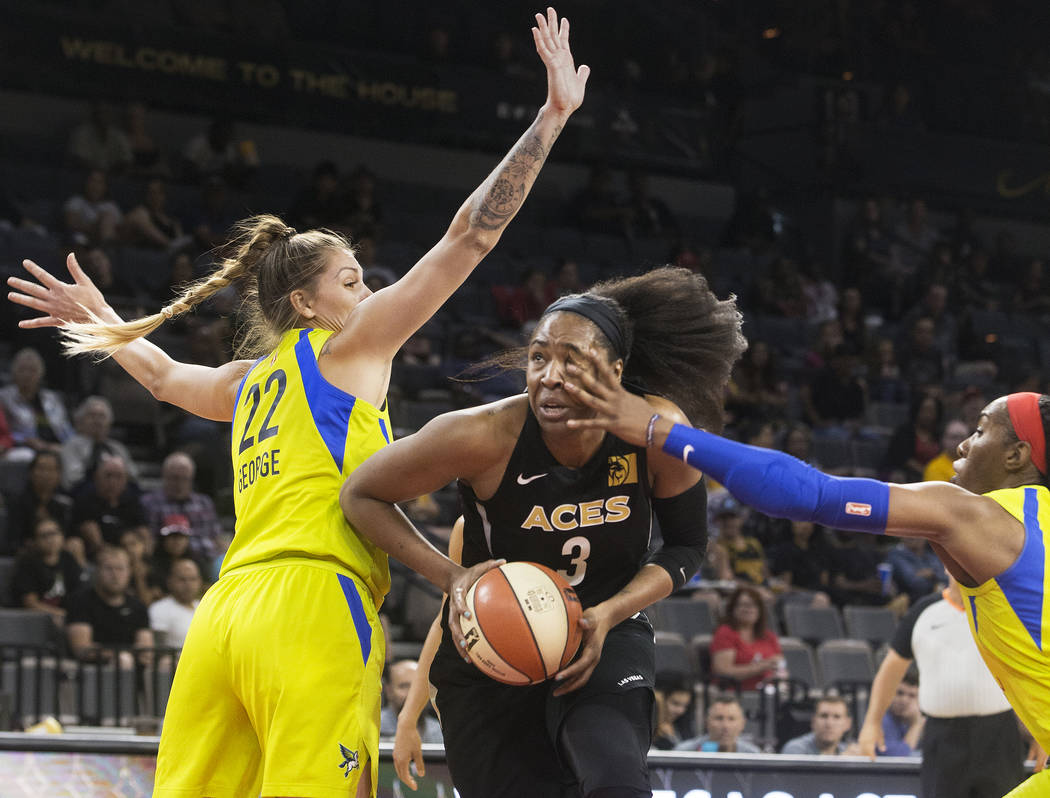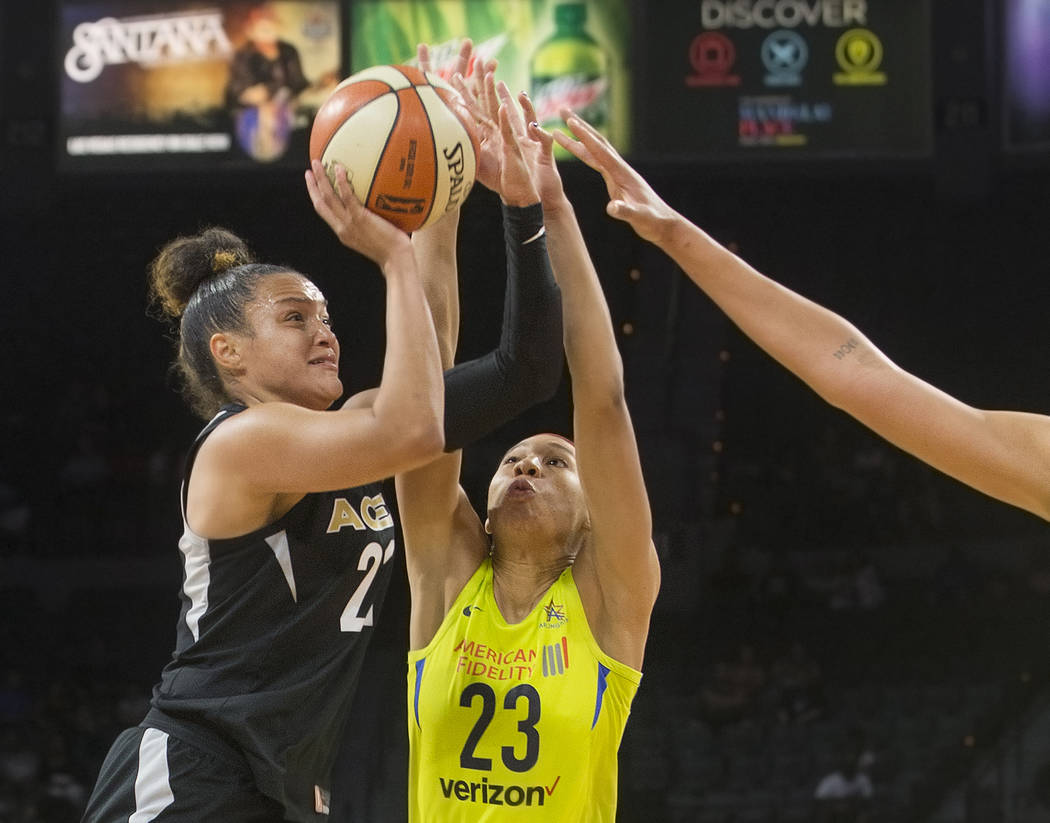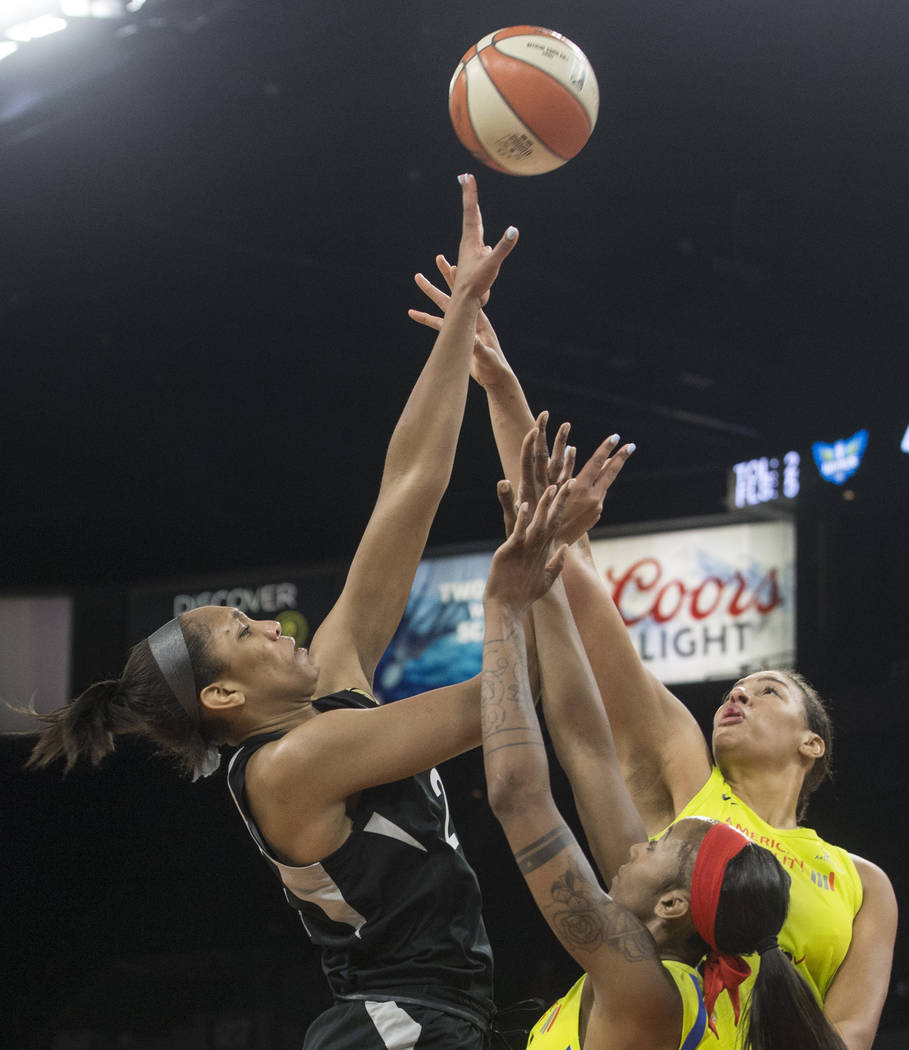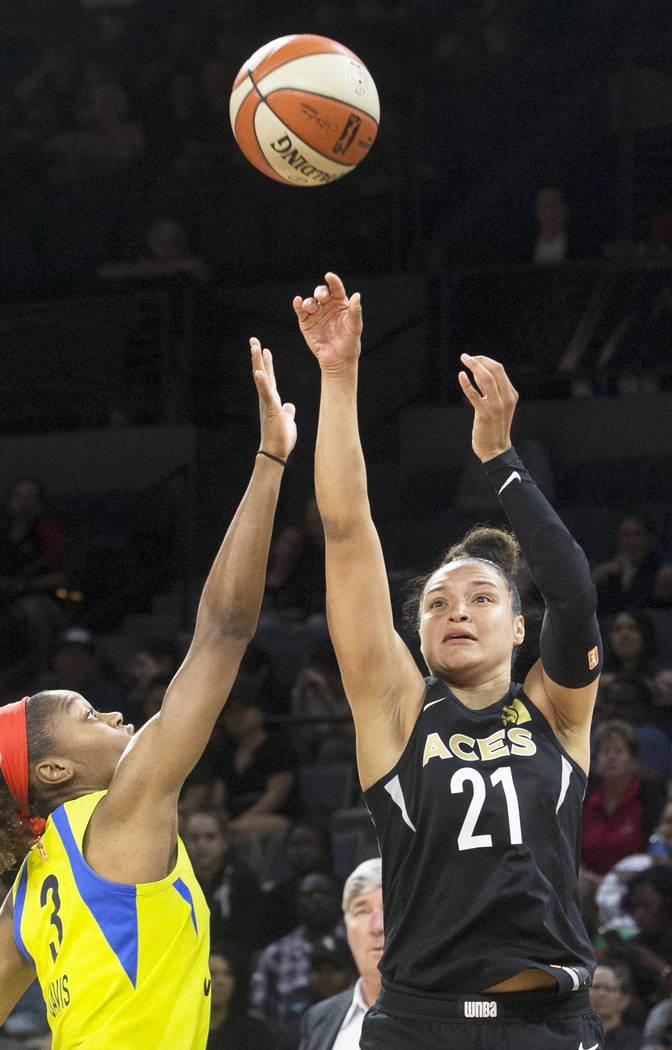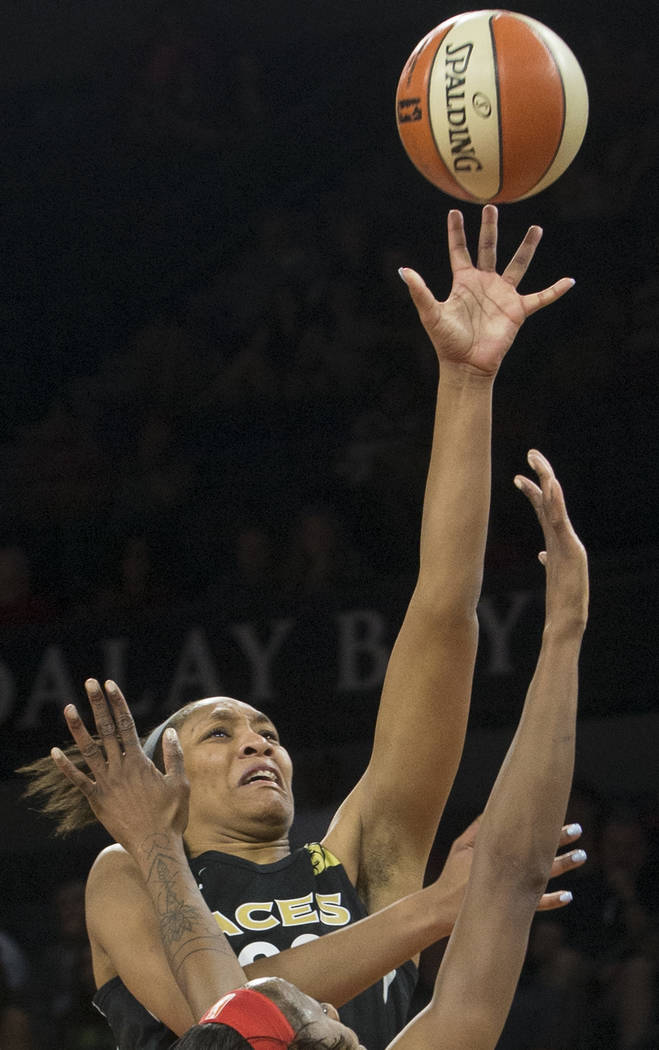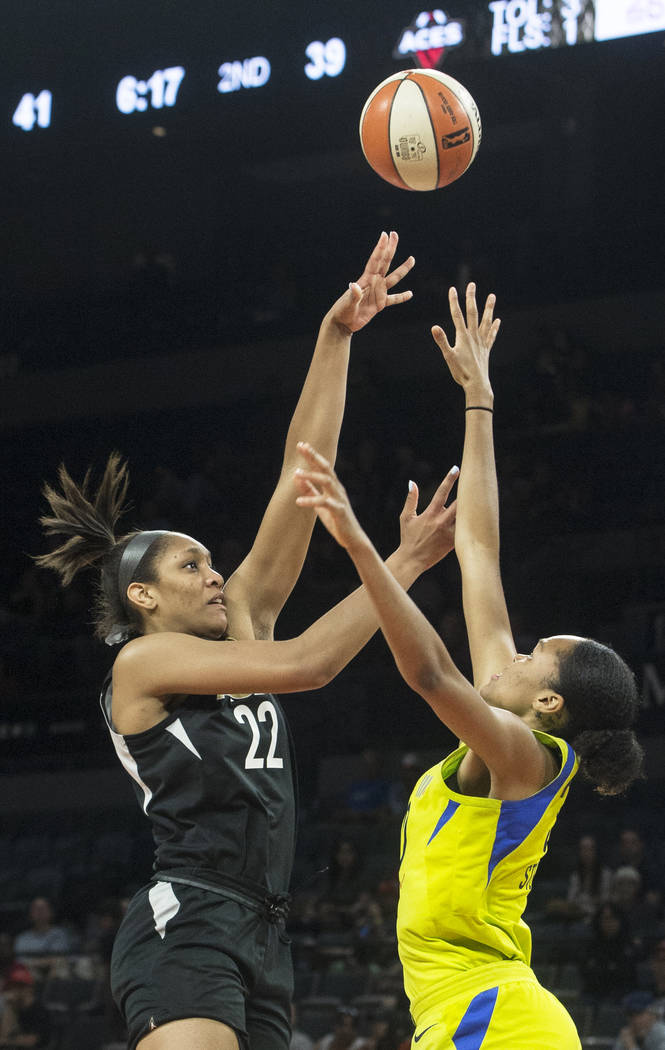 Effort doesn't always lead to victory in the WNBA. The Aces are figuring that out the hard way.
The Aces frittered away a potential triumph against the Dallas Wings on Wednesday night at the Mandalay Bay Events Center, surrendering a 10-2 run over the final 2:43.
And so Kayla McBride's career-high 38 points and 22 points and 15 rebounds from A'ja Wilson were pretty much wasted in a 97-91 loss before an announced crowd of 5,246.
Dallas (7-7) was better, albeit only by a little bit.
"They made some big shots," McBride said. "Give them credit. They came off a back-to-back and played hard. But I was proud of our fight. We're just so close. That's the most frustrating part."
"We played hard enough to win," said coach Bill Laimbeer, whose Aces are 5-11. "I think we're a little frustrated by the fact that we can't get over the hump. But at the same time, it's our fault because we're doing the little things wrong.
"We're not making the right plays at the right times. It's going to cost us."
McBride was terrific, scoring 24 points in the first 14 minutes en route to the second-highest scoring output in the WNBA this season.
She bamboozled defenders with her dribble and beat them to the basket. Her jumper was money, too. She finished 14-for-22 shooting and 8-for-9 from the free-throw line.
But Dallas, despite playing its second game in as many days, never folded and relied on the strong play of standouts Skylar Diggins-Smith and Liz Cambage.
Cambage, a 6-foot-8-inch center, finished with 17 points and 10 rebounds — modest totals for one of the game's best players.
Diggins-Smith, an All-WNBA first team pick in 2017, created efficient shots, playing all 40 minutes.
She finished with 29 points, including a stepback 3-pointer with 1:04 to play, and eight rebounds.
Laimbeer praised McBride after the game. "She's playing harder than anybody out there."
He also praised Wilson, who also contributed eight assists and three blocks, saying the rookie standout wants to win as much as anyone.
She'll get another chance for a victory Friday against the Los Angeles Sparks.
"Basketball is just a game of runs. It just played in their favor," Wilson said. "We collectively played well … For us to come together and be right there, it's tough, of course with the loss. But you see growth."
More Aces: Follow all of our Aces coverage online at reviewjournal.com/aces and @RJ_Sports on Twitter.
Contact reporter Sam Gordon at sgordon@reviewjournal.com. Follow @BySamGordon on Twitter.