Aces cut 3 players, submit roster ahead of WNBA opener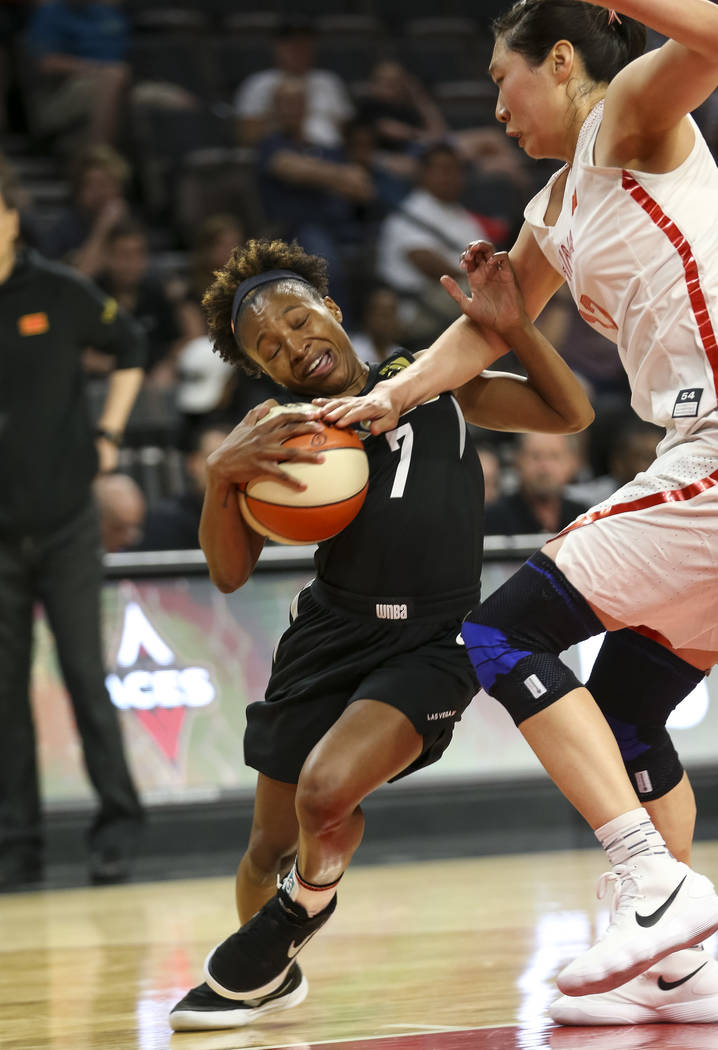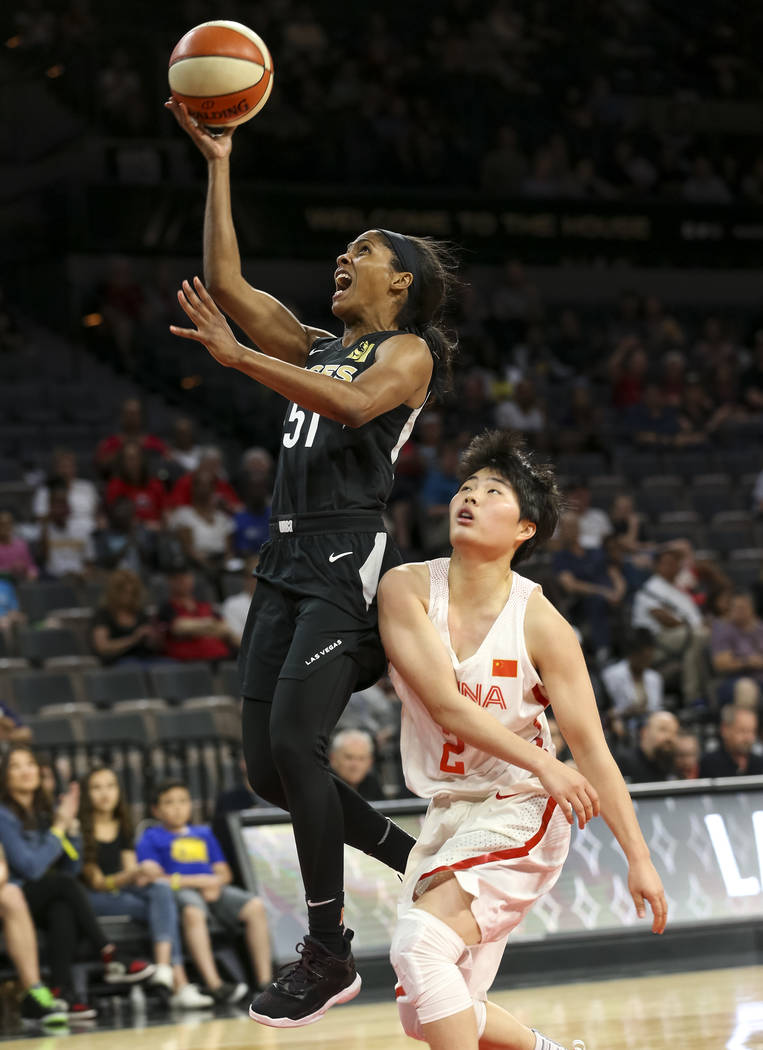 After 17 days of training camp and nine cuts, the Aces have settled on their regular-season roster three days before Sunday's WNBA opener at the Connecticut Sun.
The Aces waived guards Sydney Colson and Morgan William on Thursday, and temporarily suspended guards Kelsey Plum and Kayla McBride. They also waived forward Valeriane Ayayi, who never reported to training camp.
Eleven players are on the roster, one under the league limit.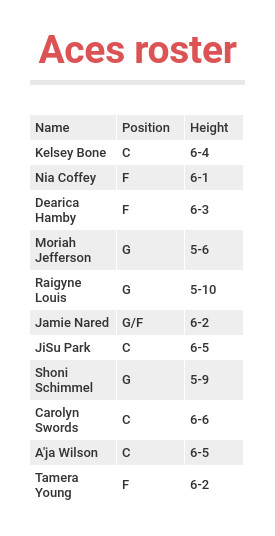 Las Vegas coach Bill Laimbeer said the team will evaluate the waiver wire and most likely add another player until Plum and McBride return after their European seasons are over.
Then, he'll have to make more personnel decisions.
"It's been confusing and difficult, and it's been a stranger because I've been missing so many players," Laimbeer said of the team's inaugural training camp. "I had a lot of young rookies, and we still don't have our players. It's just been a struggle."
Colson spent her first WNBA season with the New York Liberty in 2011 and played the past three years with the San Antonio Stars, who relocated to Las Vegas in October. She averaged a career-high 5.1 points in 2016 and 2.9 points last season.
William, a former Mississippi State guard, most famously made a buzzer-beater in 2017 to defeat Connecticut in the NCAA Tournament's Final Four. She went undrafted in April and averaged 4.0 points in two preseason games.
Forward Dearica Hamby arrived in Las Vegas on Wednesday after her European season ended. Her job was never in jeopardy.
"She's a power forward, active, can run, can rebound, driver," Laimbeer said. "That's all I know. Never coached her. Never seen her on the floor with me."
Laimbeer wanted to instill a strong team defense during training camp and said the team does a nice job defending.
"I think we're going to be a solid rebounding team," he said. "(But) with what I have right now, we're challenged shootingwise. But when I get Plum, and McBride, that helps a lot with the shooting department."
More Aces: Follow all of our Aces coverage online at reviewjournal.com/aces and @RJ_Sports on Twitter.
Contact reporter Sam Gordon at sgordon@reviewjournal.com. Follow @BySamGordon on Twitter.