Aces engage Las Vegas community, show improved play
Updated July 21, 2018 - 7:59 pm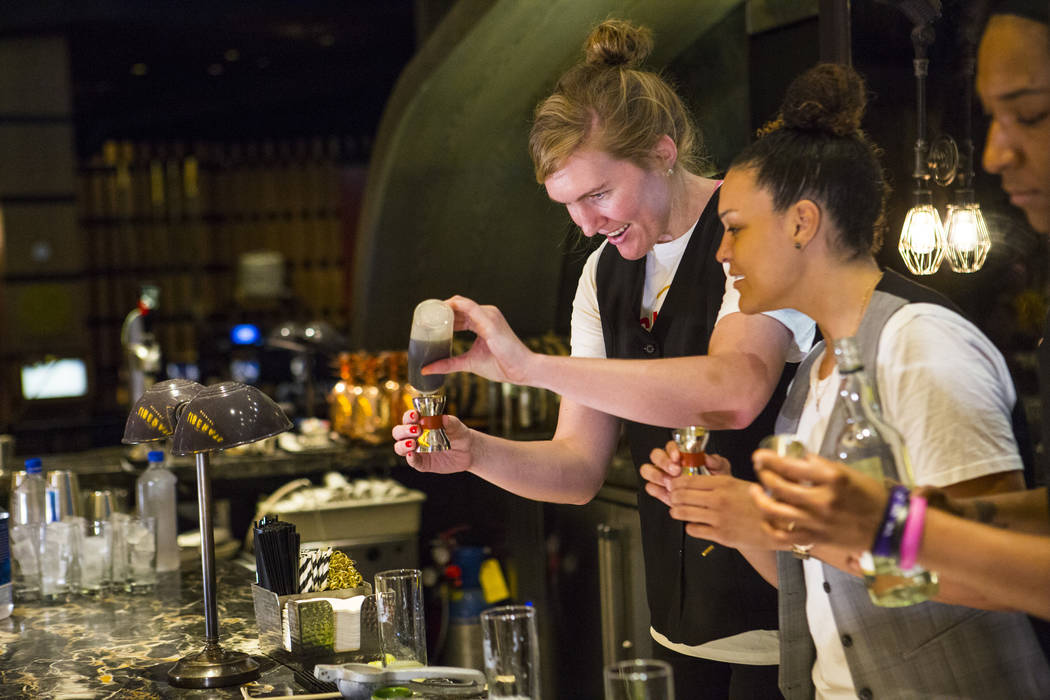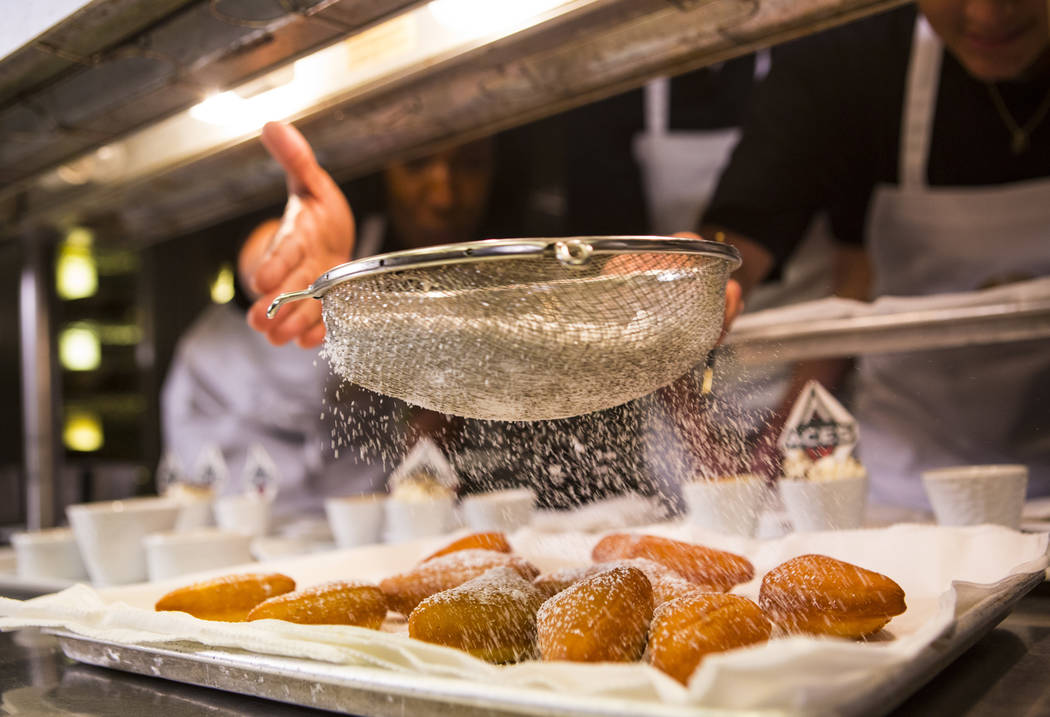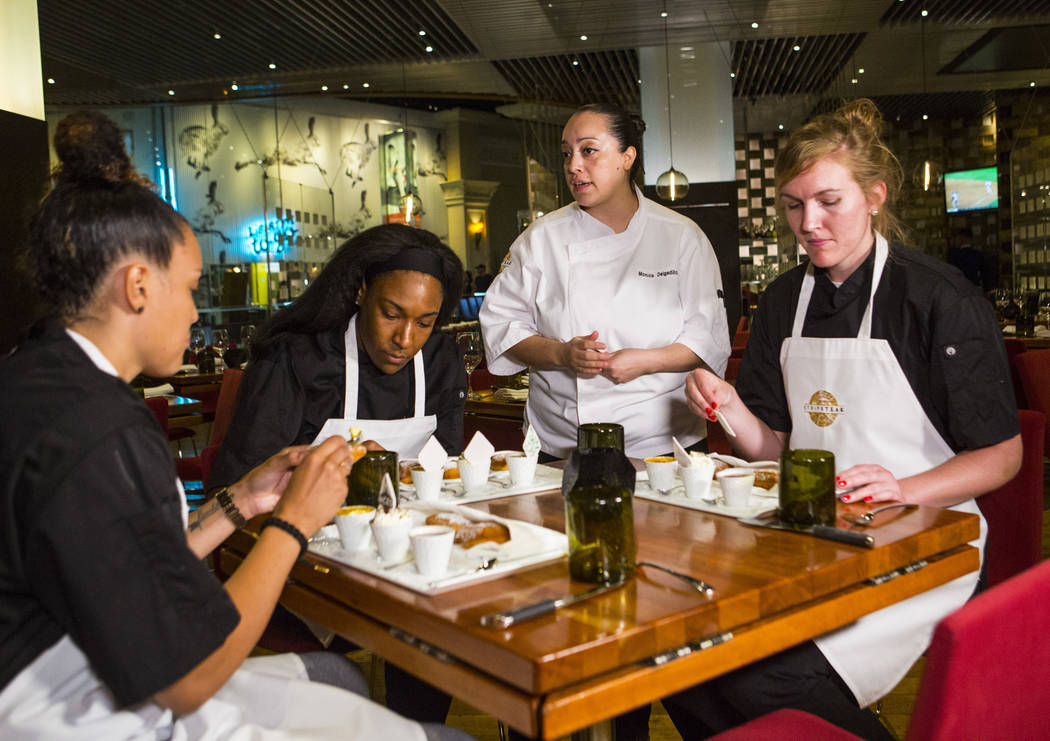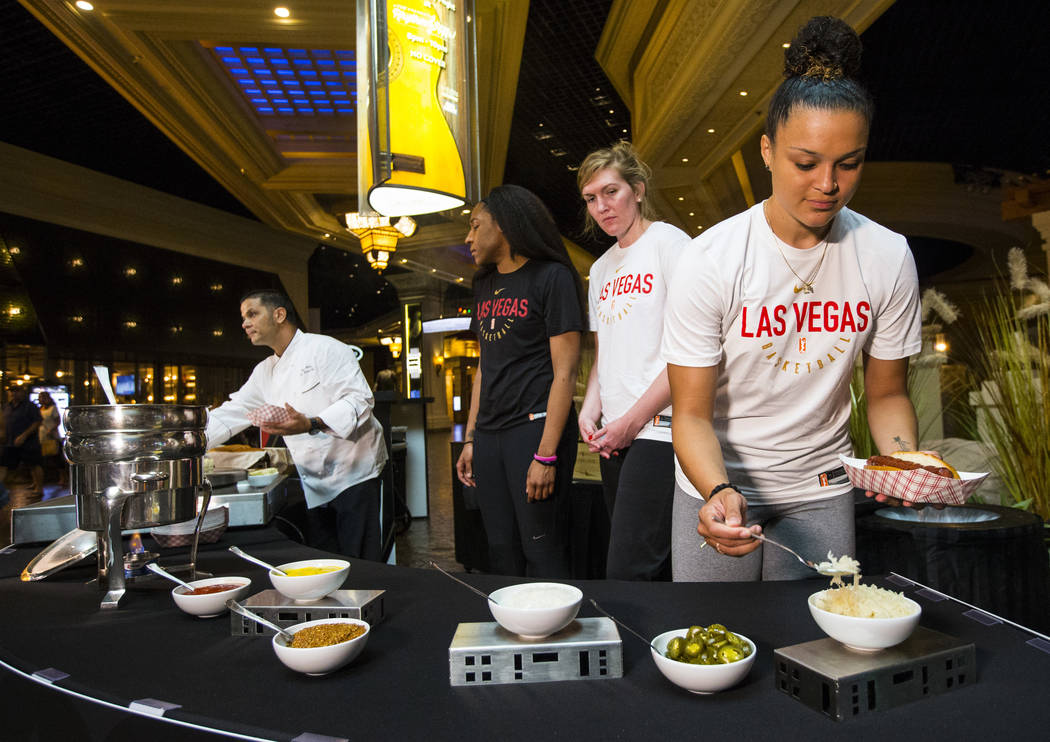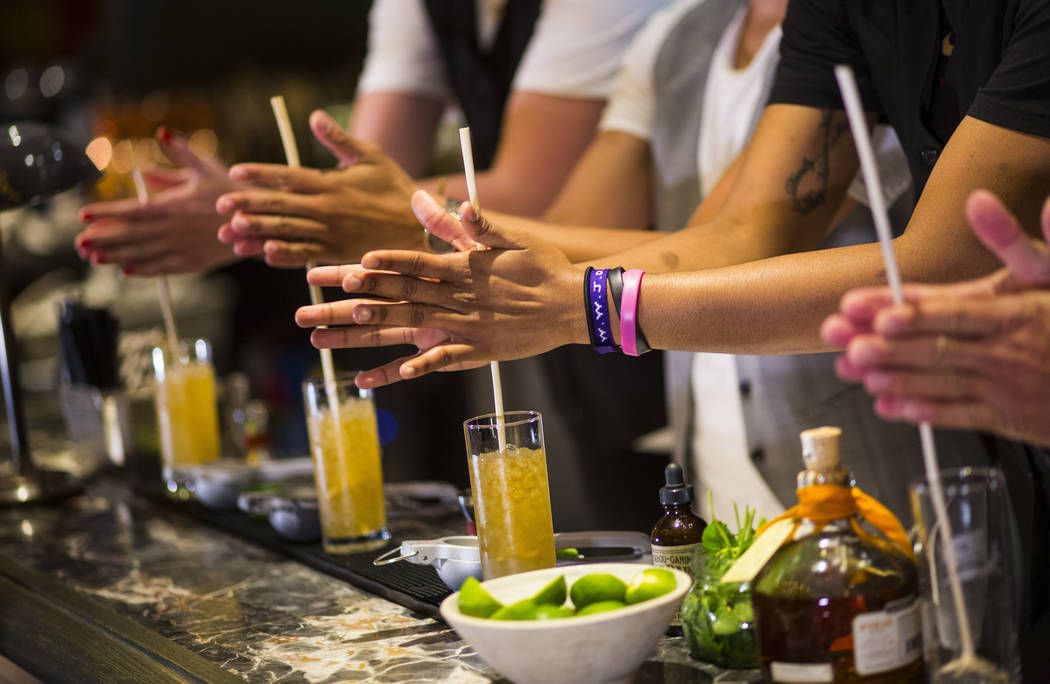 Aces all-star guard Kayla McBride concluded practice Saturday by burying a half-court shot to a chorus of cheers from hundreds of season-ticket holders at Mandalay Bay Events Center.
She spent the ensuing hour signing autographs and mingling with droves of adoring fans, and an additional two hours touring restaurants inside the hotel — learning from some of the best chefs in the valley and preparing dinners and desserts alongside teammates Carolyn Swords and Kelsey Bone.
All in a day's work.
The Aces are building a rapport with the Las Vegas Valley with their improved play and concerted effort to engage the community. The open practice was a long time coming, coach Bill Laimbeer said, and the players and fans enjoyed the communal atmosphere.
The Aces ran through sets in preparation for their final game before the all-star break and finished with a series of shooting competitions amid joyous applause from their faithful.
"We should have had one earlier in the year," Laimbeer said after answering questions from the audience. "I think (the fans) really appreciated it. They go upstairs, autographs and photos with the players. … It's a necessity."
McBride, Swords and Bone cook recreationally and used the remainder of the afternoon to learn from local restaurateurs and chefs.
They mixed cocktails at Libertine Social with Modern Mixologist Tony Abou-Ganim and made pastries at STRIPSTEAK with Chef Monica Delgadillo.
They prepared hot dogs with their game-day vendors outside the casino area and made pasta at Lupo with executive chef Michael Tiva.
Business and pleasure can go together.
"To be out here, just standing in the middle of the casino making hot dogs and just seeing people stop and care and be engaged with it, it's not something you always get in the WNBA," said Bone, who regularly cooks meals for the team.
"We're getting fans who otherwise know nothing about the league. It's really exciting to have it all kind of coming together now."
Perfect timing, too.
The Aces have won 10 of their past 16 games and are one game out of the eighth and final playoff spot with about a month left in the season. They host the Indiana Fever at 3 p.m. Sunday at Mandalay Bay.
Swords said she sensed strong local support even when the team started 1-7. But winning always helps.
"People know who the Aces are, what we are," she said. "It's been great bumping into people, and they're excited to have a women's professional basketball team here. That's the best you can ask for as a player — really committed fans."
More Aces:Follow our Aces coverage at reviewjournal.com/aces and @RJ_Sports on Twitter.
Contact reporter Sam Gordon at sgordon@reviewjournal.com. Follow @BySamGordon on Twitter.
Game day
Who: Indiana Fever vs. Aces
When: 3 p.m. Sunday
Where: Mandalay Bay Events Center
Line: Aces -8½; total 166
Tickets: Starting at $17 on axs.com
TV: AT&T SportsNet
About the Aces: A win coupled with a Connecticut loss would move the Aces (11-13) into a tie for the eighth and final playoff spot before the all-star break. Point guard Kelsey Plum is leading the WNBA in 3-point shooting at 46 percent and averaging 1.2 turnovers — good for a lead ballhandler.
About the Fever: Indiana (3-21) has had the WNBA's worst record all season, but it scored a road win over Western Conference power Los Angeles on Friday. Candice Dupree averages a team-high 13.1 points for the Fever, who lost to the Aces on June 12.