Aces falter late against surging Mercury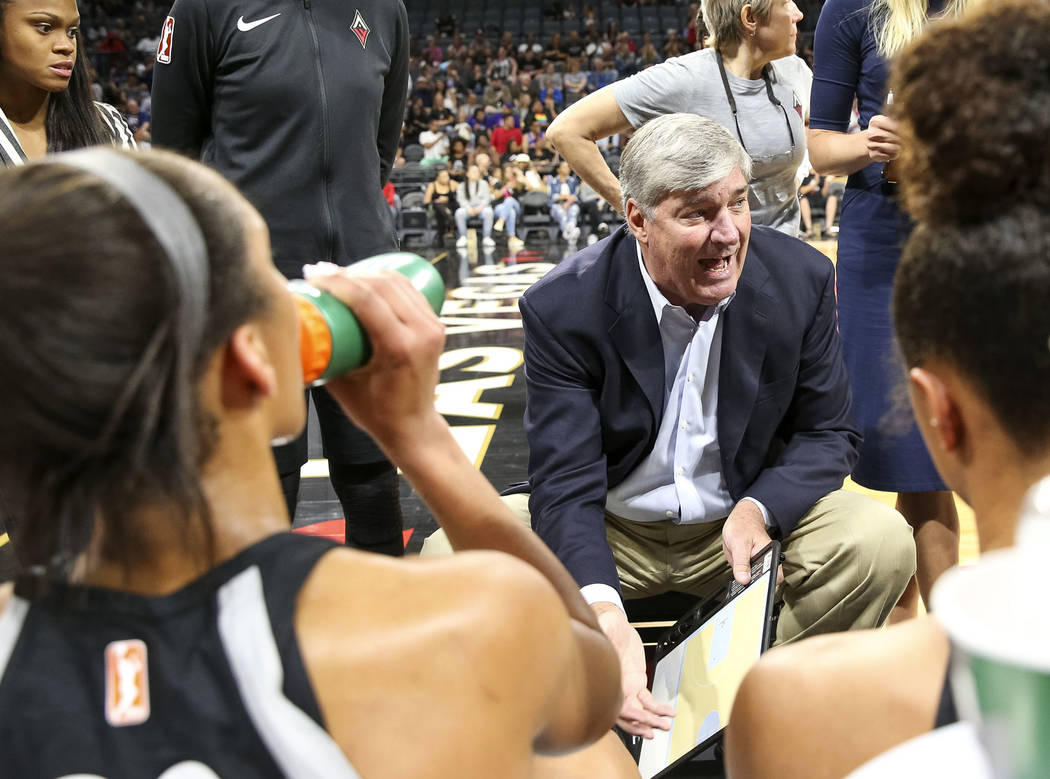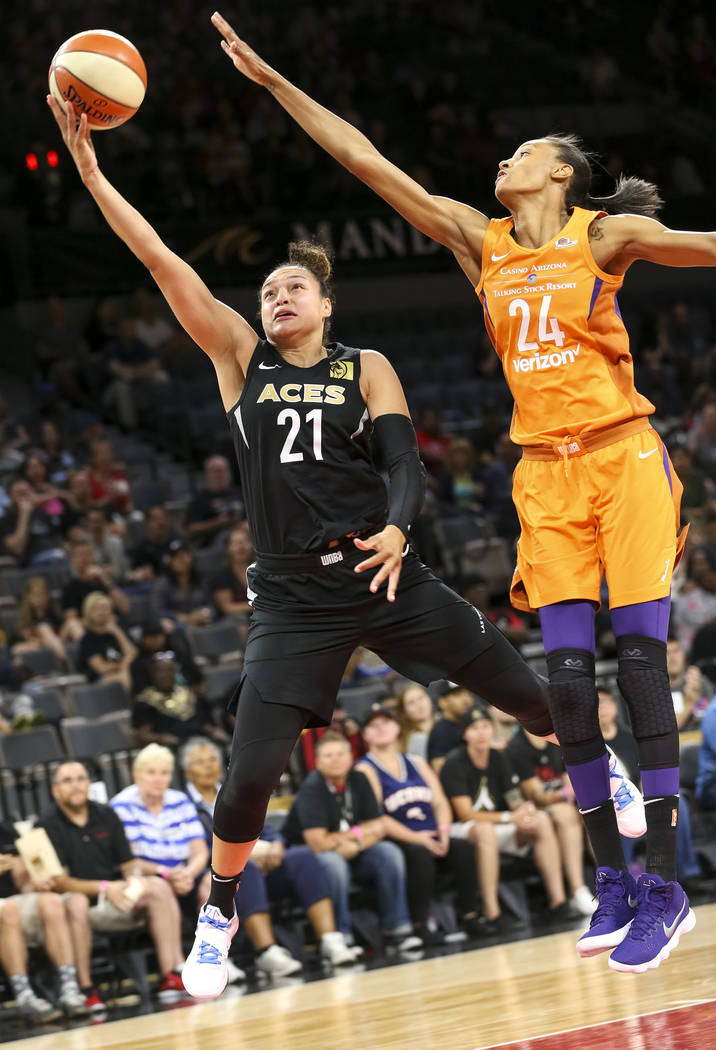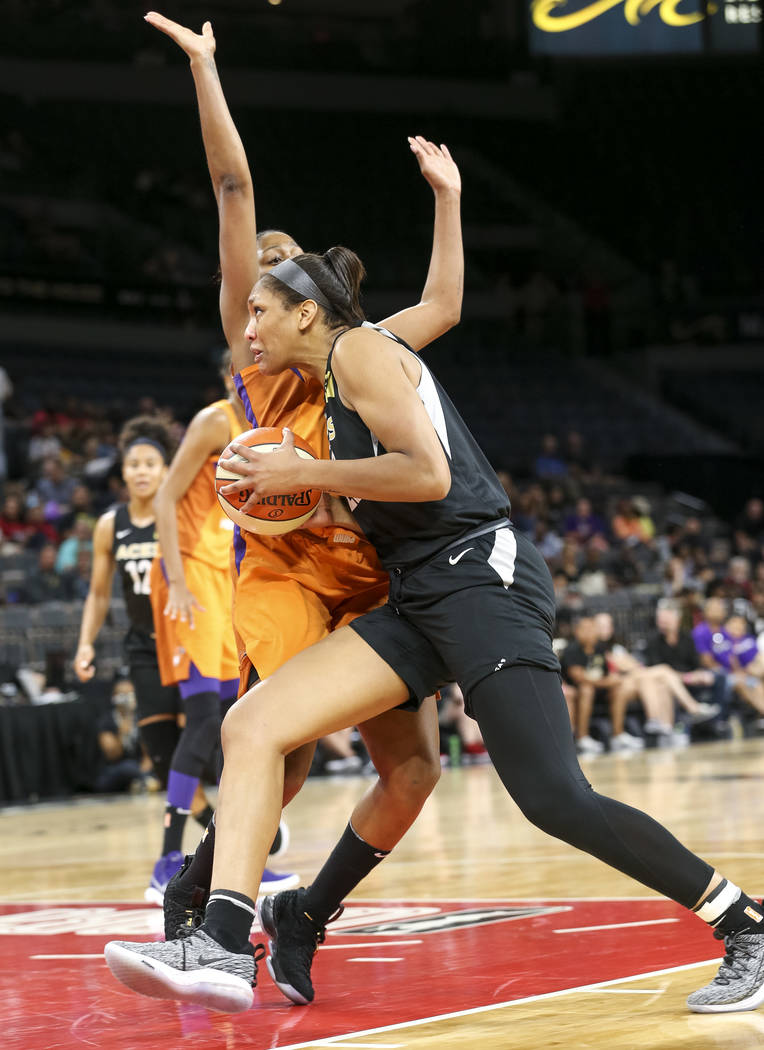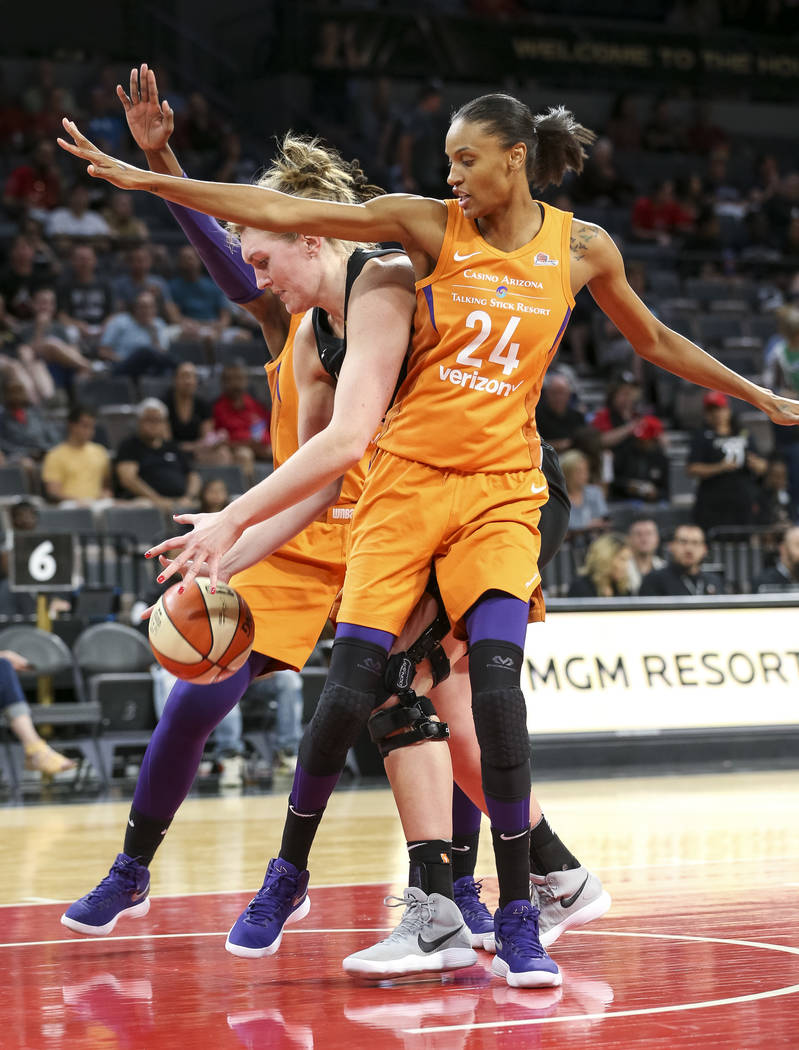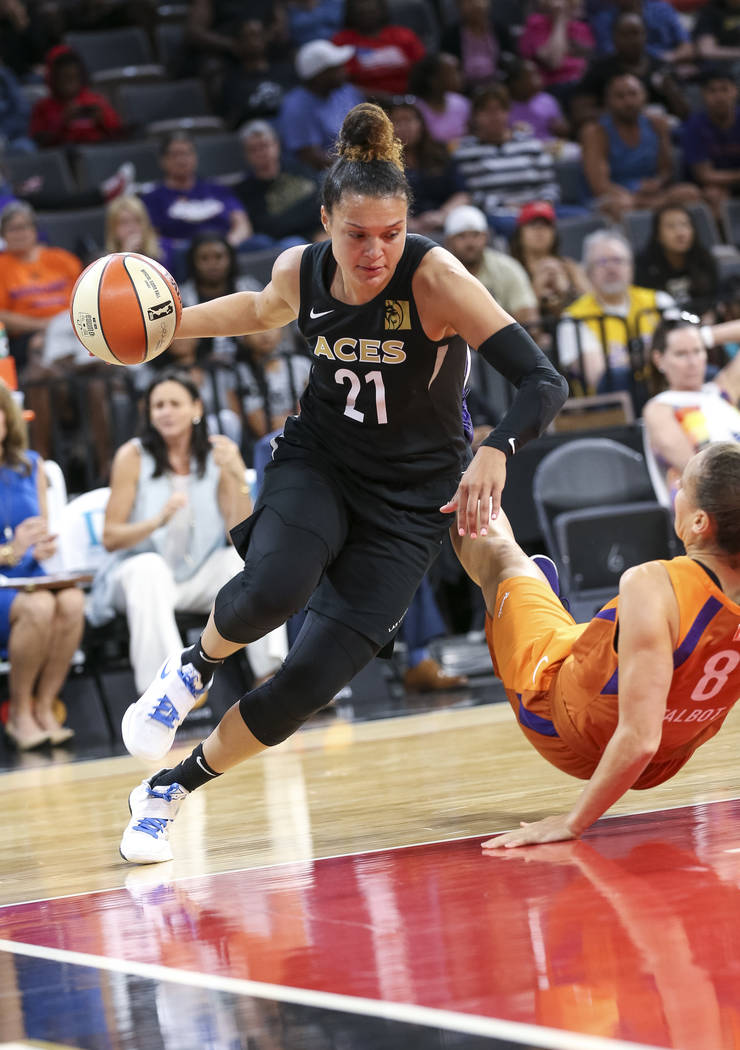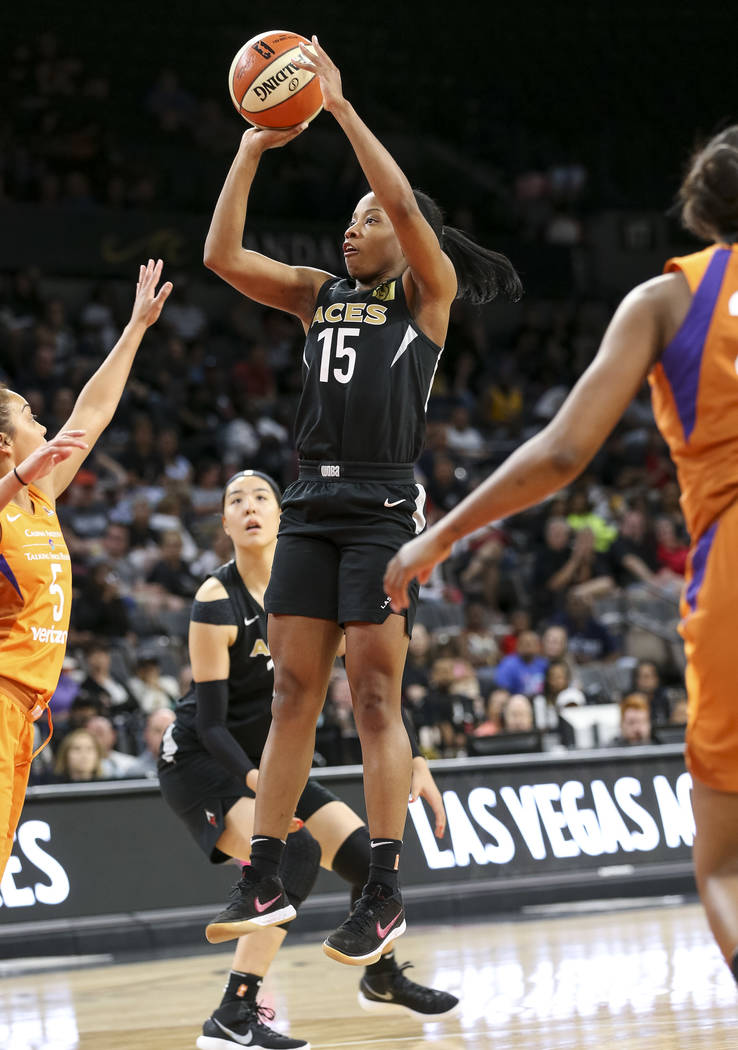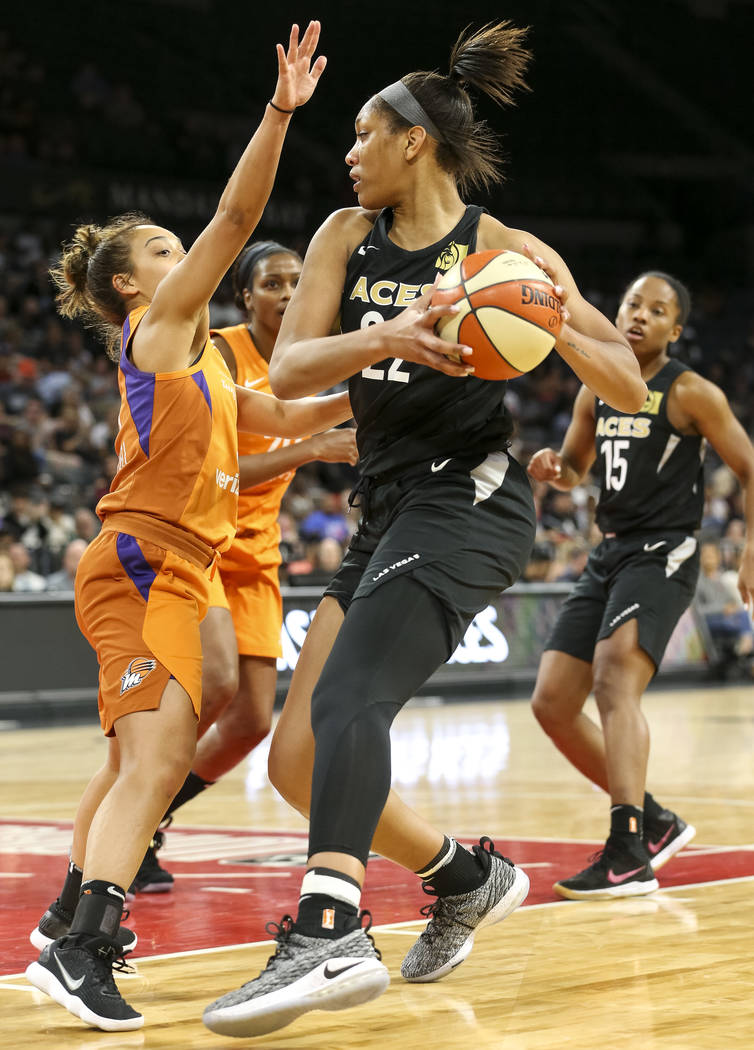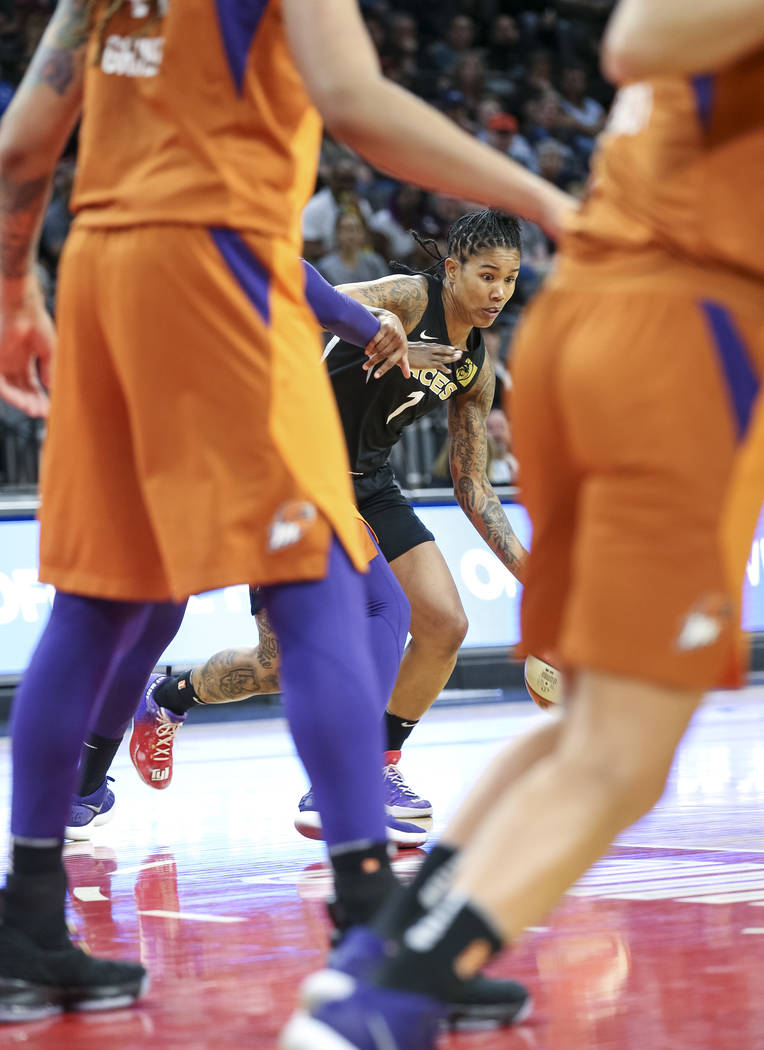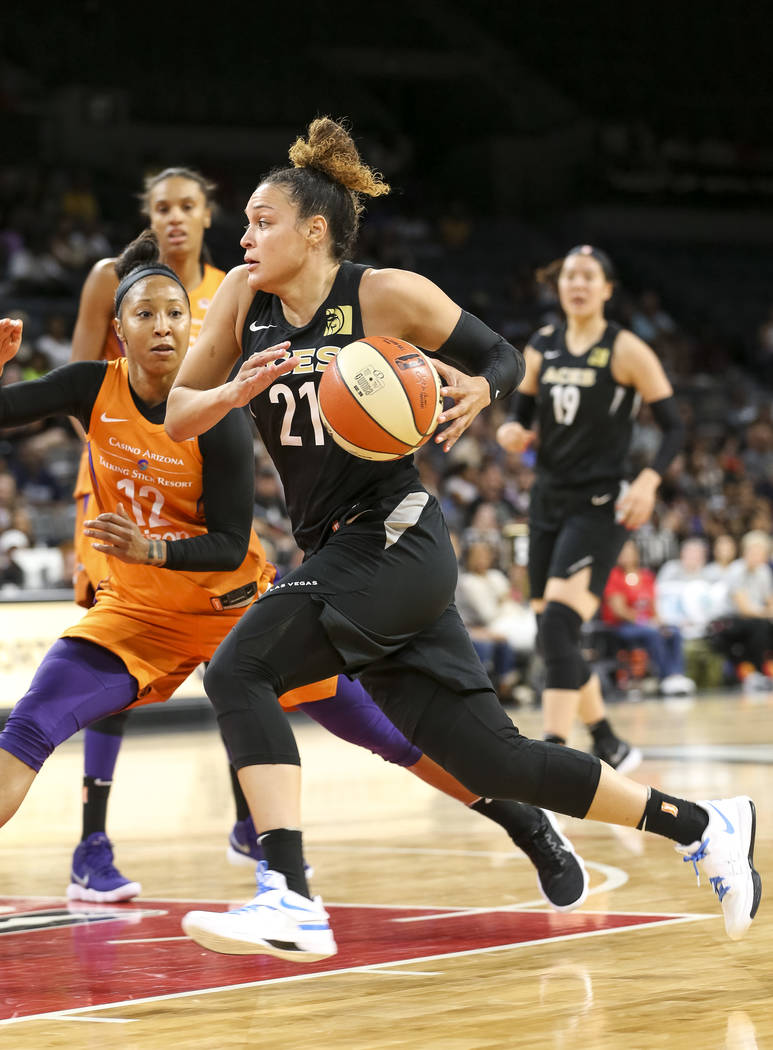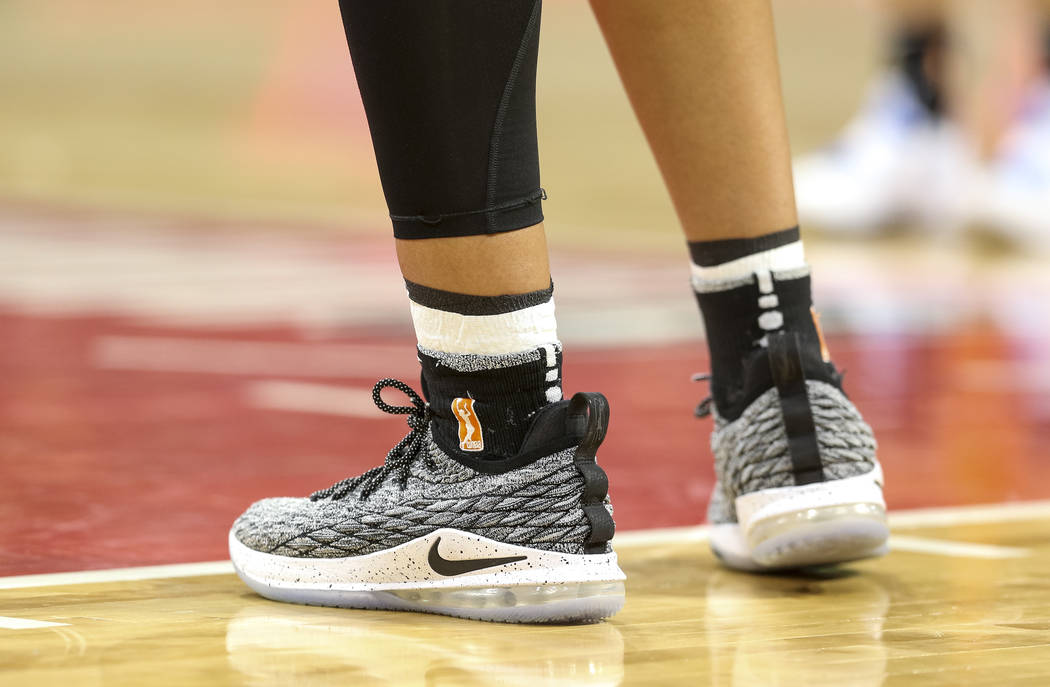 Aces coach Bill Laimbeer insists his team is improving.
There just aren't many wins to show for it.
Not right now, anyway.
The Aces (3-9) went toe-to-toe — er, bucket-for-bucket — with the visiting Phoenix Mercury for the better part of four quarters, but wilted in the final minutes and stumbled to a 92-80 loss Sunday at Mandalay Bay Events Center.
Las Vegas rookie forward A'ja Wilson had a team-high 21 points, and fifth-year guard Kayla McBride added 20, prompting Laimbeer to tout the future as he reflected on the loss after the team's first home game after a four-game road trip.
"I told them to keep their heads up because we're getting better," he said. "Little things are hurting us. We're missing too many layups. We're missing too many free throws. But we're learning. … I'm learning them and they're learning me, and believe it or not, I'm seeing great progress."
The Aces' youthful energy helped them claw back from multiple double-digit deficits, but the Mercury's veteran poise — and all-world talent — were too much to overcome.
Phoenix guard Diana Taurasi, now 36, and perhaps the greatest player ever, was in vintage form en route to a game-high 28 points and seven assists.
She stupefied Aces defenders with an arsenal of crossover dribbles, and buried several contested, off-the-dribble 3-pointers and all 10 of her free throws — essentially making the legendary look effortless.
"That's the beauty of her game," Wilson said. "That's somebody I look up to even though we don't play the same position. Her mindset, her mentality … When you're feeling that good, just go for it. She had a great game today."
So did 6-foot-9-inch center Brittney Griner, who had 24 points on 9-of-14 shooting to go with eight rebounds and six blocks. The duo dominated the game statistically, no doubt, but the gravity of their greatness was as potent as their production.
They facilitate efficient offense.
They anchor the defense.
They're the reason why the Mercury (10-3) have won eight straight games.
"That's experience versus youth. That's quite frankly better talent at certain positions than we do," Laimbeer said. "But this is a long season and a long journey for us, not only for this year but for the future."
Laimbeer was optimistic after the game and praised his team's competitive fervor, among other things. The losses sting, but there is hope inside that locker room.
And in the coach's office, too.
"It's disappointing, obviously to lose, and to lose on a consistent basis like we are at the moment," he said. "But I told them also, 'If you keep playing hard and keep fighting, it'll happen overnight for you.' I can't explain now. It just happens."
More Aces: Follow our Aces coverage at reviewjournal.com/aces and @RJ_Sports on Twitter.
Contact reporter Sam Gordon at sgordon@reviewjournal.com. Follow @BySamGordon on Twitter.