Aces make home debut at reconstructed Mandalay Bay Events Center
Updated May 27, 2018 - 11:40 am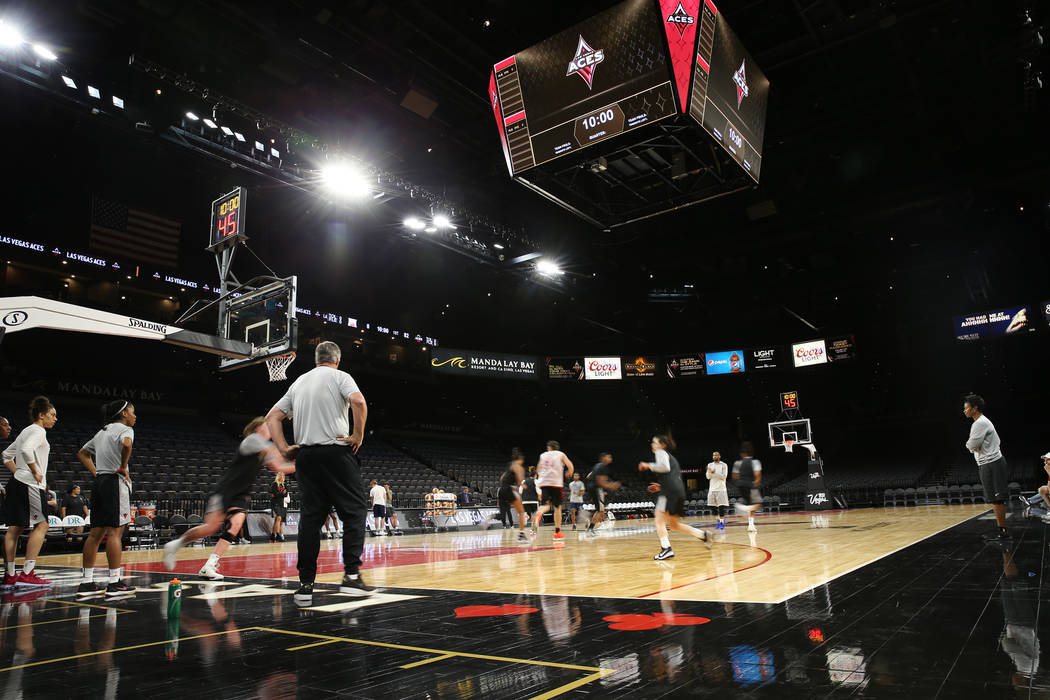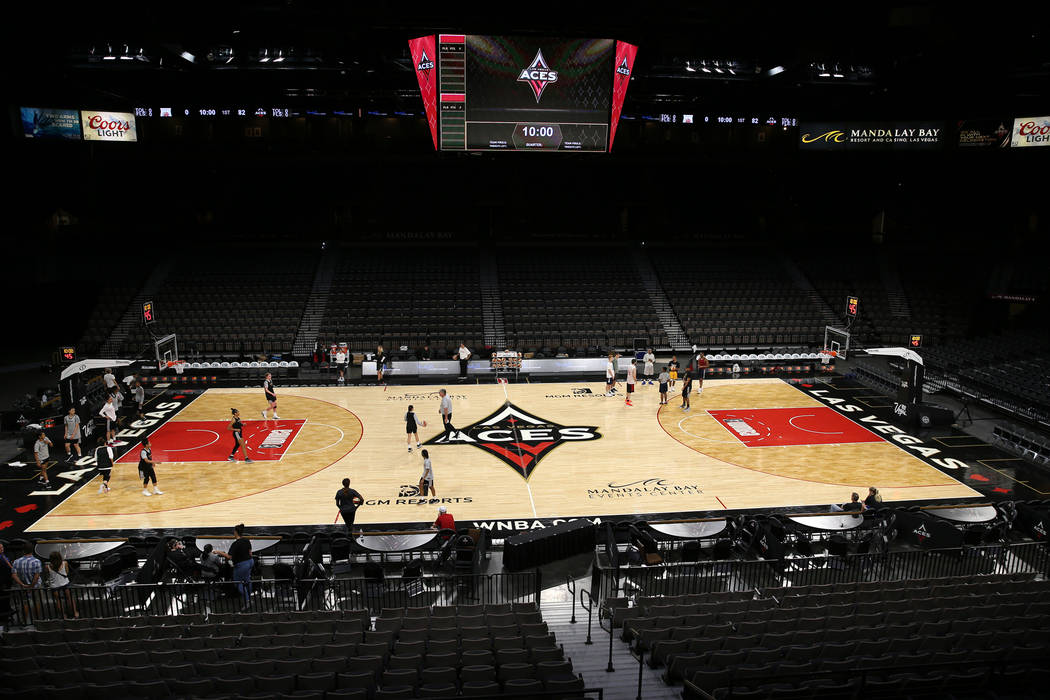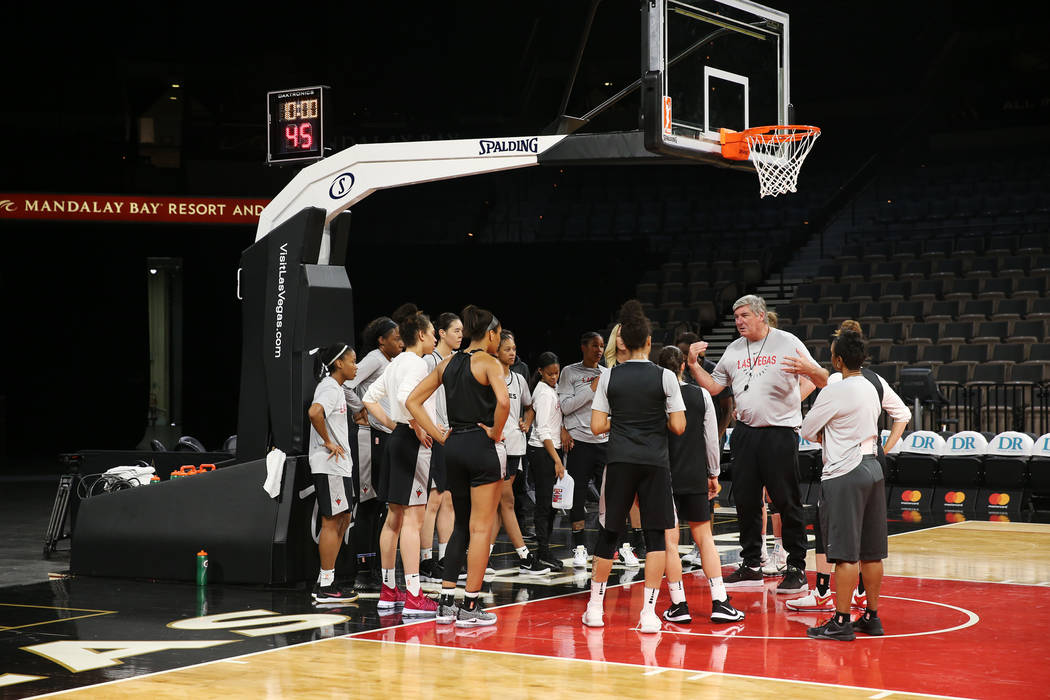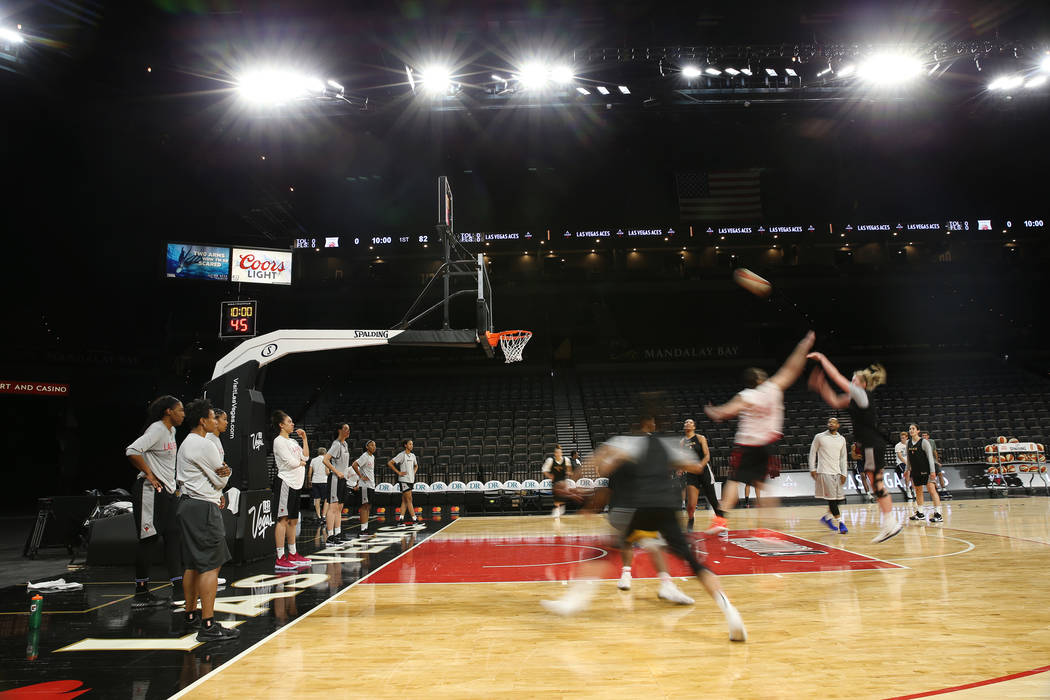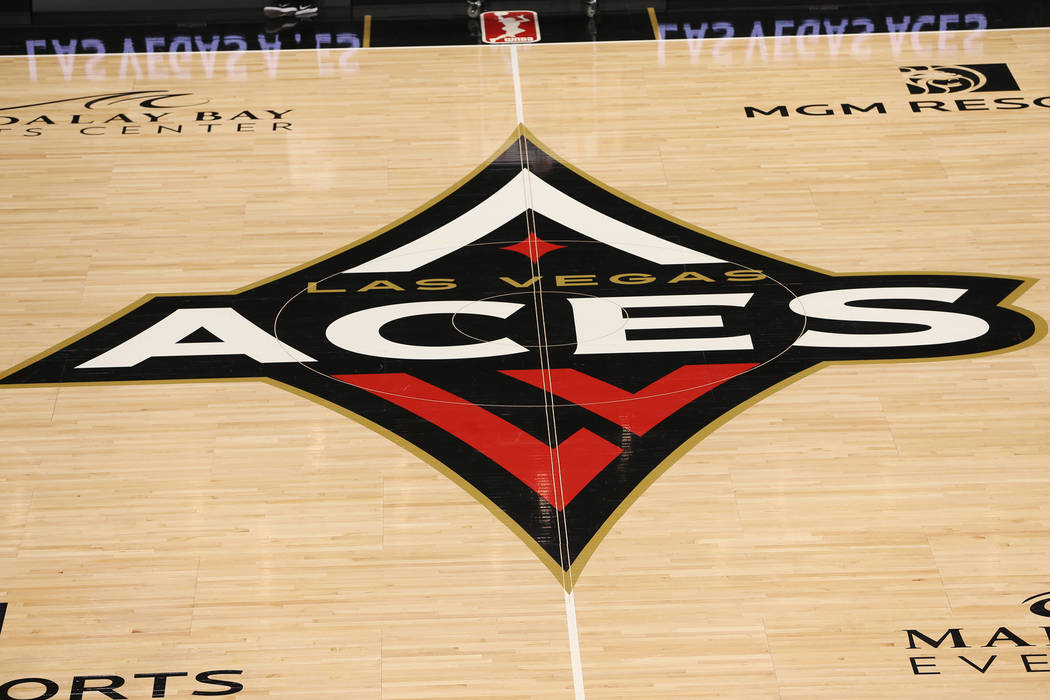 Cindy Wild chuckled as she remembered what Mandalay Bay Events Center looked like before the Aces arrived from San Antonio.
Before MGM Resorts International committed more than $10 million to revamping the facility.
Before the WNBA season began.
"It was old," said Wild, the company's director of construction development. "Basically, the events center was used for concerts, used for conventions, and it really wasn't a dedicated venue, per se, for anything."
It is now.
After purchasing the Aces in the fall, the MGM commissioned a reconstruction of the arena's interior and will unveil the finished product Sunday for the team's home opener against the Seattle Storm. Tipoff is 5:30 p.m.
A preseason game versus the Chinese national team in front of an announced crowd of 2,091 on May 6 — during a Golden Knights' playoff game — served as a pseudo trial run for the new building.
But this is the real thing. This is professional basketball in Las Vegas.
"We renovated from 20-year-old technology," said Scott Preston, executive director of arena operations. "We upgraded from low definition to high definition … It was a showcase 20 years ago, and now we're back to it."
The reboot
The arena, which opened in March 1999 and seats 10,000 for basketball, had hosted a myriad of sporting events, including NBA preseason games.
But it was unfit for the daily demands of a local professional basketball team.
MGM, however, decided to house the Aces at Mandalay Bay Events Center in November with the understanding that a full remodel was necessary and committed to transforming it before the start of the season.
Construction was scheduled around concerts and conferences, and crews utilized about 60 work days during a 5½-month span, Wild said.
"If they had a curtain up, we were behind the scenes working on it," she said. "It was really an incredible amount of teamwork."
The old seats were replaced; the new ones are plush, comfortable. A new basketball floor was installed, and locker rooms, coaches offices and laundry rooms were added to accommodate Aces players and staff.
That's not all, either.
A new scoreboard hangs from the ceiling.
The suites are new and improved.
The sightlines are better.
The ribbon board sparkles around the perimeter of the arena.
New lights illuminate the court.
"We just did an overall face-lift to the property," Wild said. "It's amazing that we finished. … There's an immense amount of pride that we accomplished it. It just looks so good."
The Aces opened training camp April 30 and spent the first three weeks practicing at UNLV's Cox Pavilion.
But coach Bill Laimbeer said the Aces will practice at Mandalay Bay Events Center often, given the space and improvements. They practiced there each of the past three days, and Laimbeer loves its intimate feel.
It's not gaudy like some of the 20,000-seat NBA arenas used by some WNBA teams.
It's quaint and comfortable. It's home.
"I think it's one of the better arenas for the WNBA," Laimbeer said. "It's great for Mandalay Bay, too. It was something this arena needed … We happened to be a catalyst for change."
More Aces: Follow our Aces coverage at reviewjournal.com/aces and @RJ_Sports on Twitter.
Contact reporter Sam Gordon at sgordon@reviewjournal.com. Follow @BySamGordon on Twitter.
Game day
Who: Seattle Storm vs. Aces
When: 5:30 p.m. Sunday
Where: Mandalay Bay Events Center
How to watch: Live on NBATV
Tickets: Available starting at $17 on axs.com