Aces must win at Dallas to keep WNBA playoff hopes alive
Updated August 16, 2018 - 8:29 pm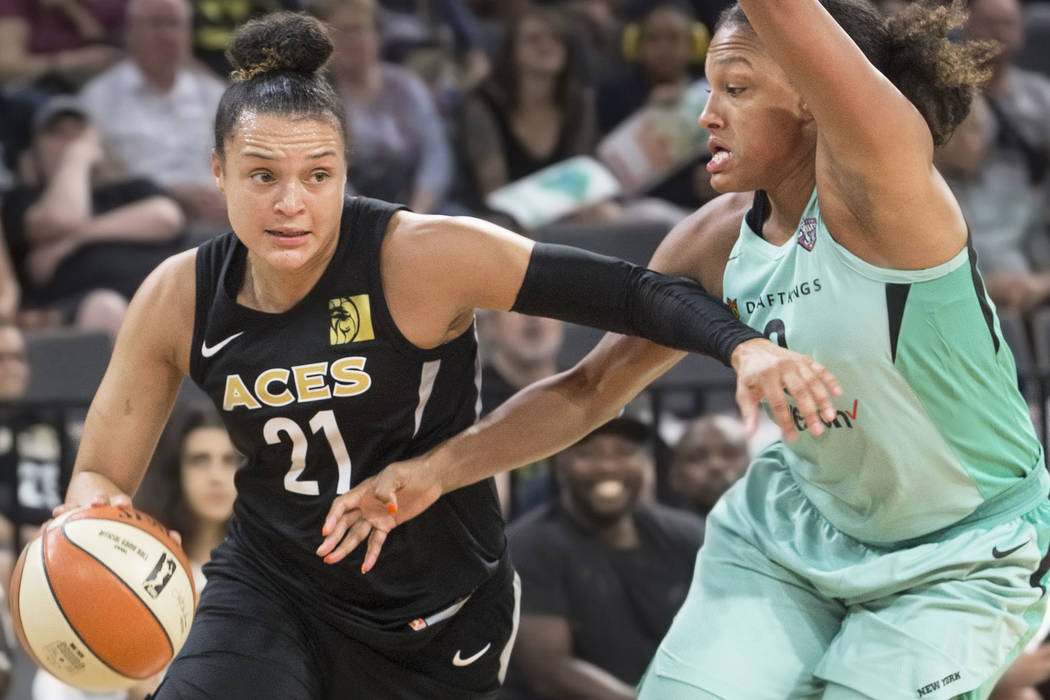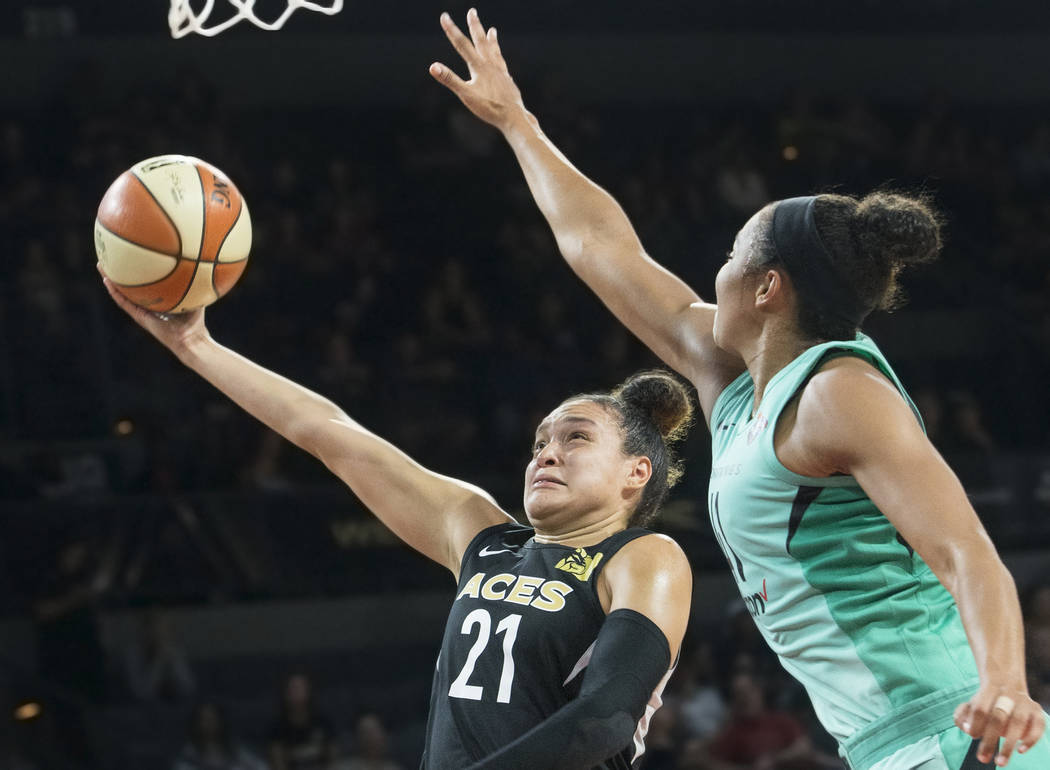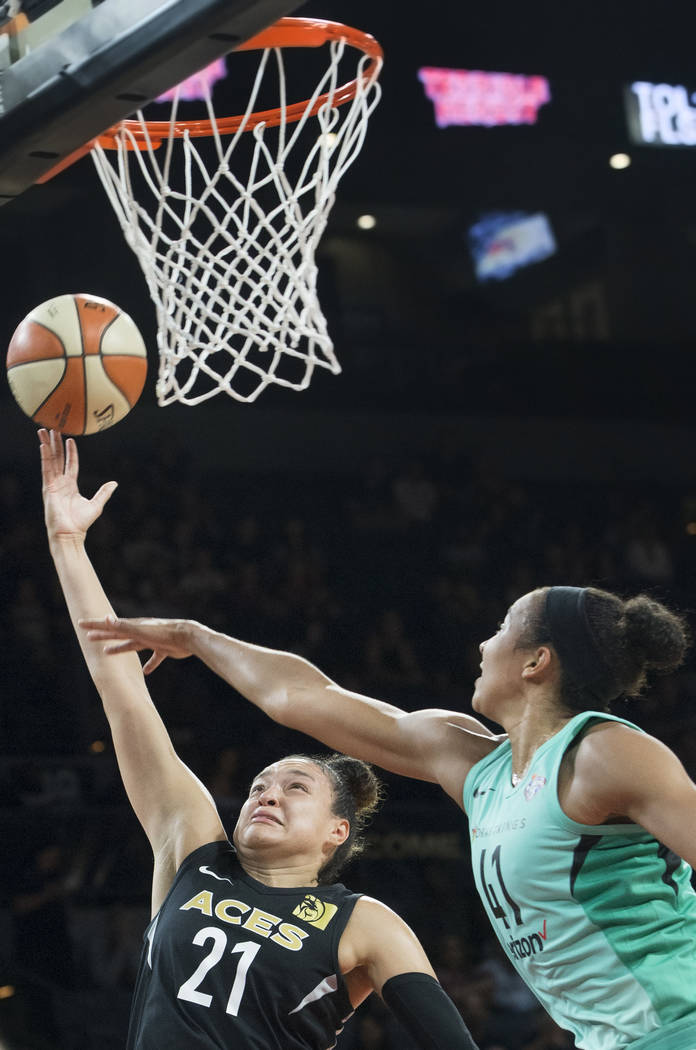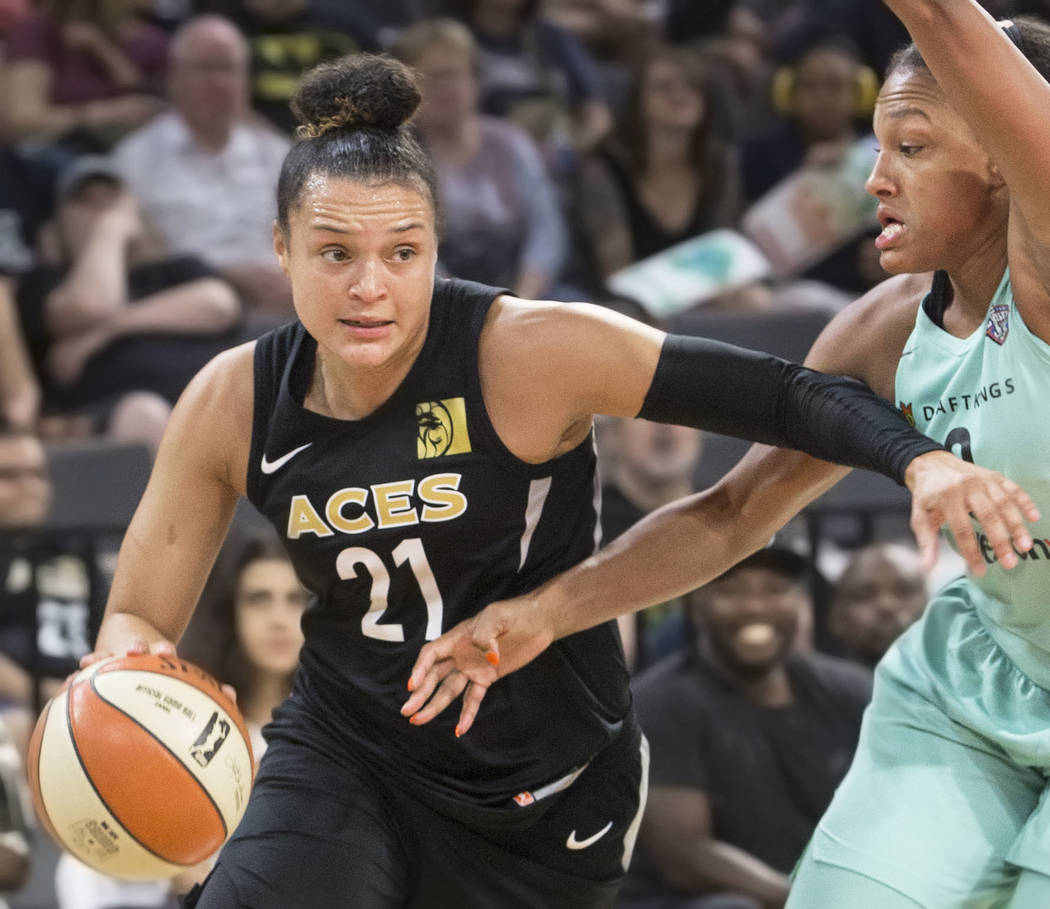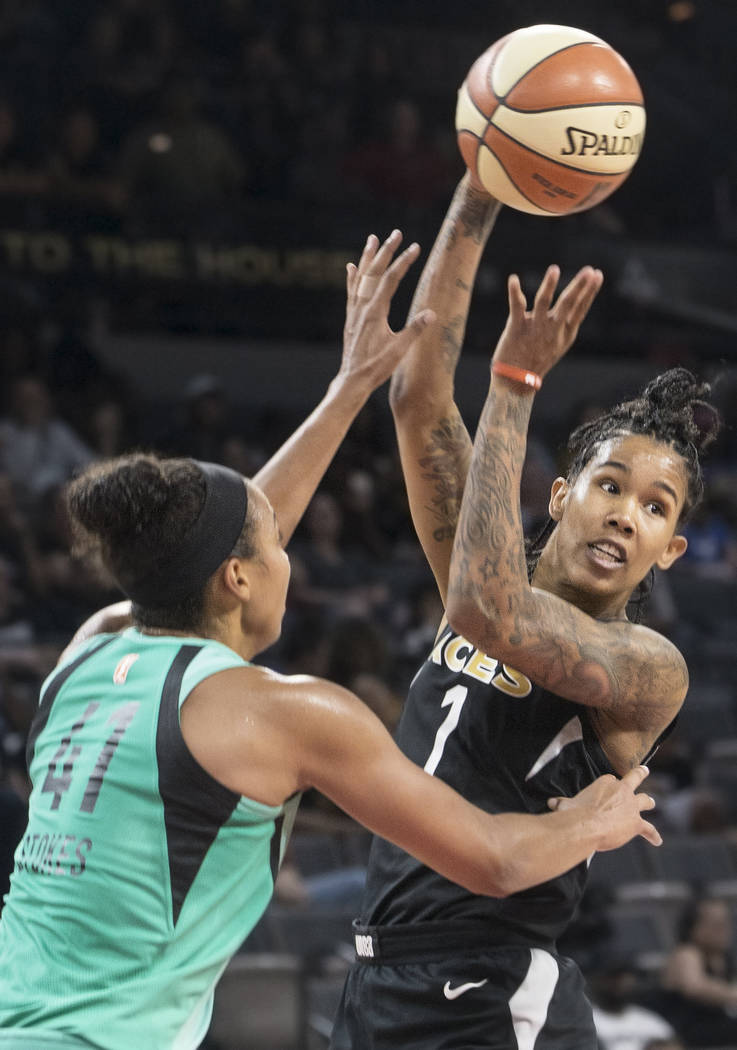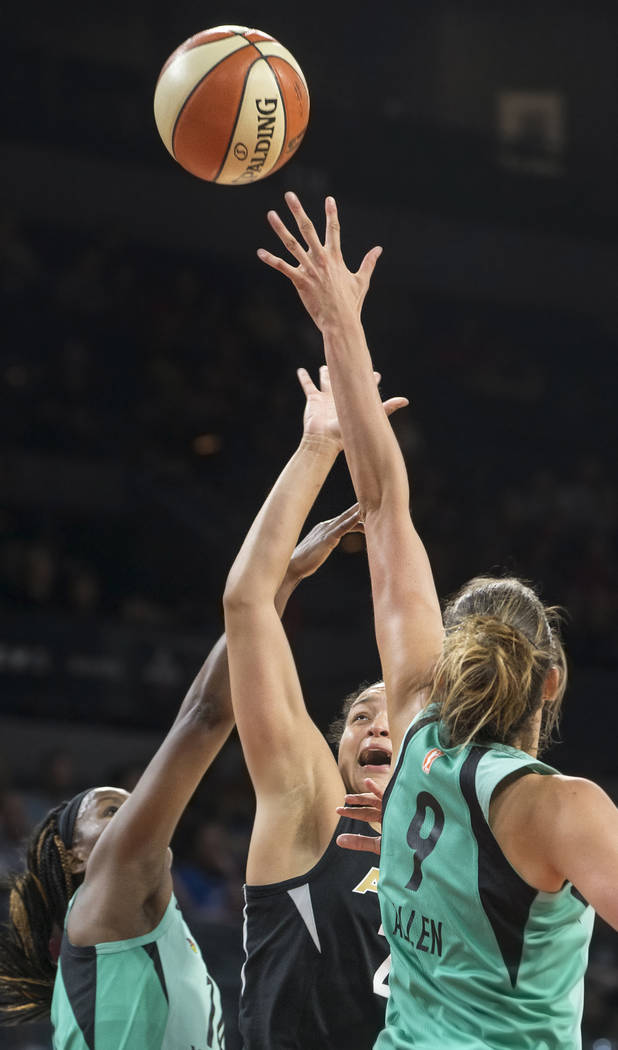 A'ja Wilson stood outside the locker room Wednesday night at Mandalay Bay Events Center and outlined the stakes of the Aces' final road game of the season.
The one against the Dallas Wings on Friday.
The one they can't lose if they want to make the WNBA playoffs.
"It's lose or go home, and we're not trying to go home at all," Wilson said. "In a time like this, it's similar to college. You want to get that seed. You want to be in a bracket. You want to get into March Madness. I think it's the same here. We want to be in the playoffs."
Las Vegas and Dallas, who meet at 5 p.m. at College Park Center in Arlington, Texas, have 14-18 records and are battling for the final playoff spot with two games remaining. But the Wings are 2-0 against the Aces, so they own the tiebreaker.
A victory in the third matchup could render it moot, though, so there's a palpable sense of urgency within the Aces' locker room. The Aces make the playoffs if they win their final two games; the Wings make the playoffs if they beat the Aces.
Simple as that.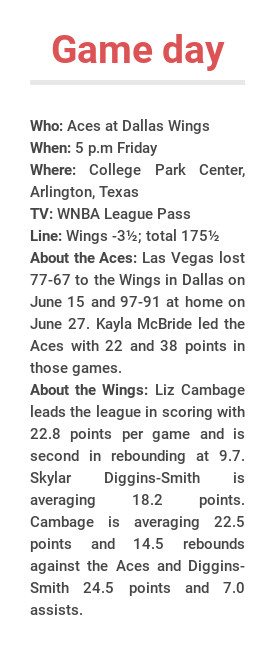 "We know we're tied with them now. It's our second win-or-go-home game," guard Kayla McBride said Wednesday. "We know that. We're going to prepare as best we can. … Rest up and go to war."
The Wings are reeling, to say the least, and figure to be every bit as desperate as the Aces.
They've lost nine consecutive games, fired coach Fred Williams on Sunday and will close the regular season at the top-seeded Seattle Storm on Sunday.
Still, Dallas boasts two of the league's best players in Liz Cambage and Skylar Diggins-Smith, and both feasted on the Aces this season.
"We can't let up," Wilson said. "We can't breathe."
Coach Bill Laimbeer isn't letting that happen.
Granted, he didn't know if his team would be any good when he took the job and simply hoped to compete at a high level during its inaugural season in Las Vegas. Maybe play spoiler at year's end.
But here the Aces are.
Win or go home.
"I didn't know what I had at the start of the season," Laimbeer said. "I had never coached most of these players before. I really didn't have any expectations."
He knows now — a potential playoff team.
Contact reporter Sam Gordon at sgordon@reviewjournal.com. Follow @BySamGordon on Twitter.