Aces prepare for grueling stretch of 7 games in 12 days
Updated May 30, 2018 - 5:21 pm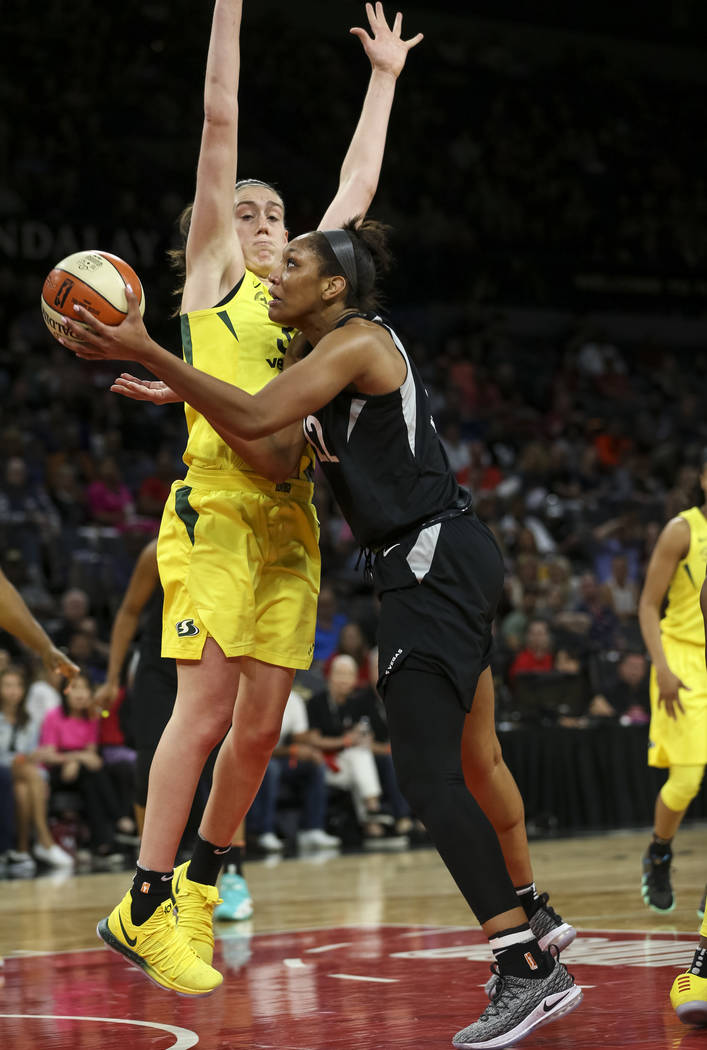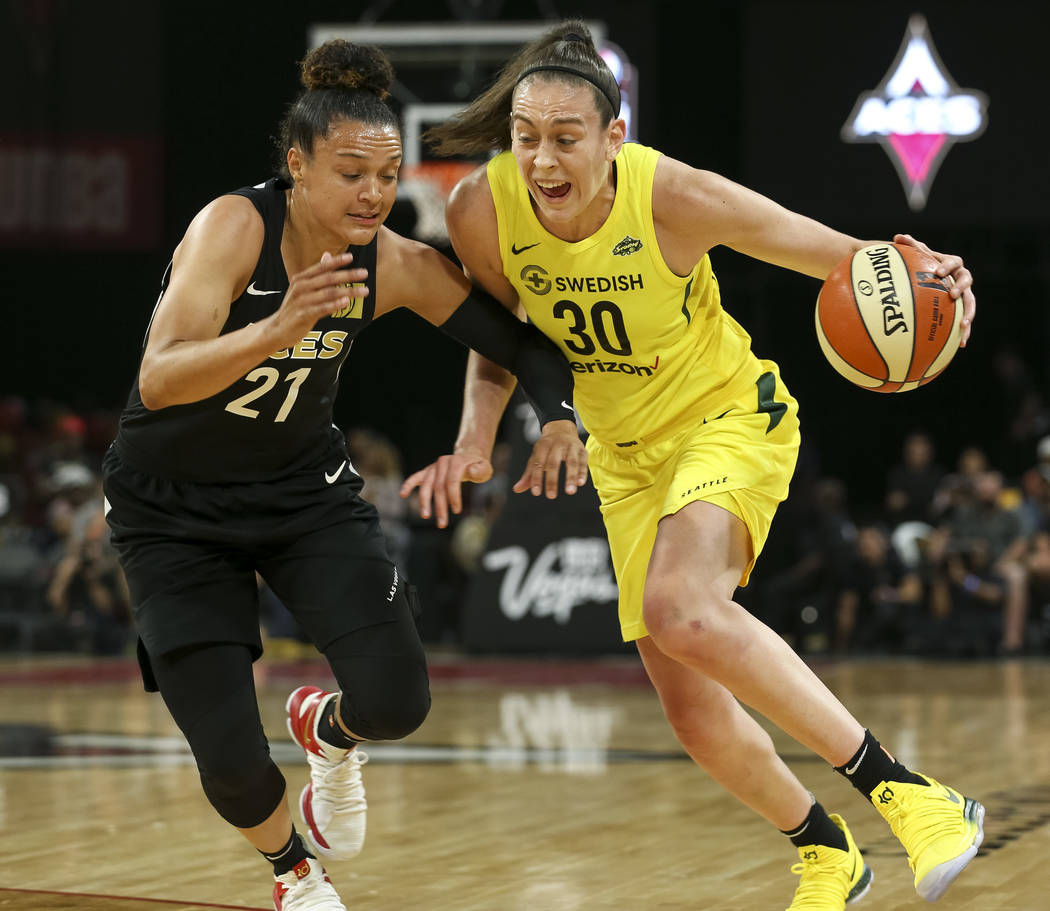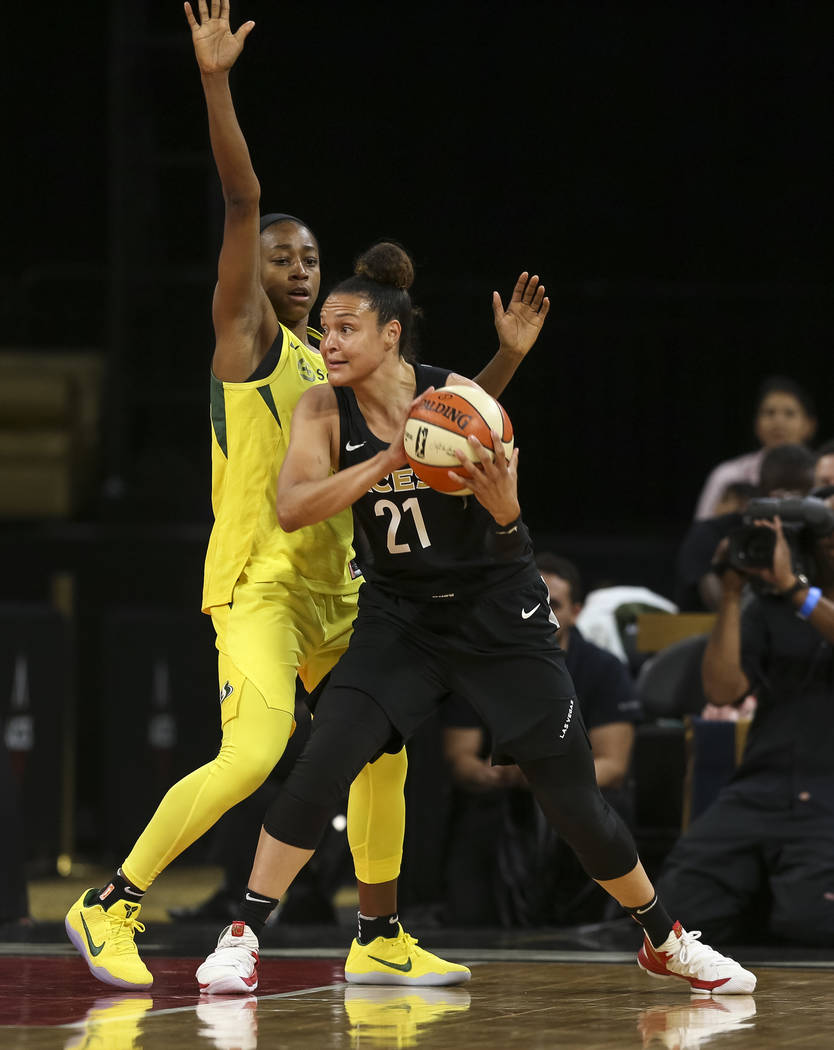 Aces coach Bill Laimbeer paused before a matter-of-fact declaration.
"It is what it is," he said. "It's the schedule."
It's grueling, too.
The Aces left Las Vegas for Seattle on Wednesday, and, like every other team in the WNBA, will begin to confront the brunt of a schedule condensed by the FIBA Women's Basketball World Cup, which runs Sept. 22 to 30.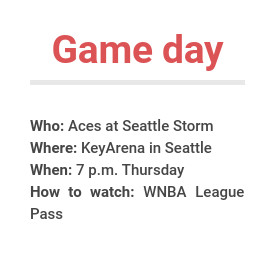 The WNBA regular season typically runs from May until September, and the playoffs conclude at the end of the month. But this year's season concludes in mid-August, meaning more games in fewer days.
And fewer practices.
The Aces play games Thursday (at Seattle) and Friday (Washington at Mandalay Bay Events Center), three games in four days and seven games in a 12-day span — five of them on the road.
Other teams already are dealing with the flurry of games, and five of them have played five games.
Las Vegas (0-3) is young, though, with an average age of 24, and Laimbeer figures the team's youth can mitigate some of the forthcoming fatigue.
"We should be able to play through a lot of stuff," he said. "I like our youth, though. Our youth and athleticism are going to help us."
Laimbeer also said he plans to extend his rotation to preserve his players' energy during the rigorous parts of the schedule. He used 10 players versus the Storm in the team's home opener Sunday. Four played at least 28 minutes.
"We've got to play everybody," he said. "Hopefully everybody is ready … I have to play multiple combinations of different people. Hopefully we're able to get it."
In lieu of the schedule, Laimbeer is budgeting additional off days for the Aces, who will have fewer practices throughout the season. He's still incorporating some offensive sets and trying to cultivate chemistry between his youthful group.
So practice is really important.
"Every minute on the floor when we're at practice, going over things, is key to locking in," said wing Tamera Young, who at 31 is the most experienced player on the roster. "We don't have those extra days to pass where there's three days to scout. You really have like one day, if that, especially on back to backs. We've got to make the most of our time."
More Aces: Follow all of our Aces coverage online at reviewjournal.com/aces and @RJ_Sports on Twitter.
Contact reporter Sam Gordon at sgordon@reviewjournal.com. Follow @BySamGordon on Twitter.