Aces rookie A'ja Wilson adjusts to WNBA game
Updated May 25, 2018 - 6:01 pm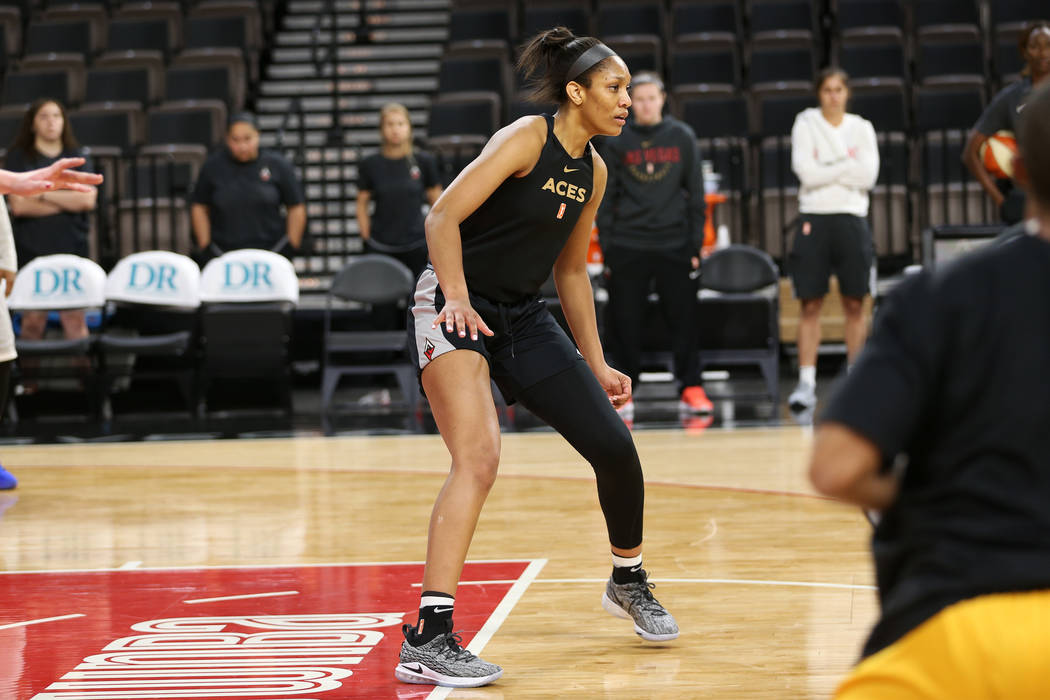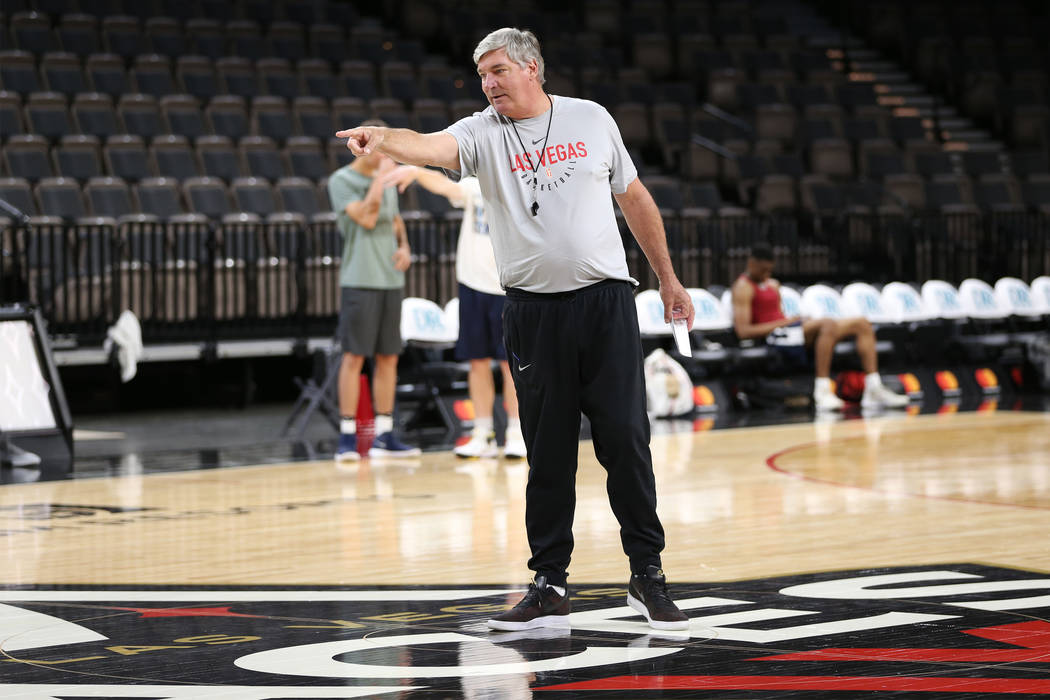 Aces rookie A'ja Wilson doesn't know exactly how many friends and family members are attending the team's home opener Sunday.
She's even expecting a few surprises.
"I know it," she said with a smirk. "I feel it."
Wilson, two games into her WNBA career, is adjusting to additional attention off the court and on it, where she's been hounded by double and triple teams as the focal point of opposing defenses.
She finished with 14 points and 10 rebounds in her debut Sunday, a 101-65 loss at the Connecticut Sun, then had 16 points and eight rebounds in a 75-70 loss Tuesday at the Washington Mystics.
Not bad numbers, by any means. But Aces coach Bill Laimbeer insinuated that he expects improvement as Wilson continues to adjust to the speed and physicality of the game and noted that better perimeter play could provide her more real estate by the basket.
"I don't think she knows what's happening to her yet," Laimbeer said. "She's a little frustrated because there's no openings … She's just playing, and she'll eventually get what's happening."
Wilson was the most dominant player in college basketball at South Carolina during the 2017-18 season and was guarded every which way by Southeastern Conference teams.
The bigger, faster players in the WNBA pose a different challenge, though, and professional double teams are a lot more difficult to dissect than the ones she dominated in college.
"It's a matter of how we can isolate her in situations where she can be more effective," Laimbeer said. "And she's going to have to learn to play out of double teams, how to move the ball to the open teammates."
Wilson said she was proud of how she prepared for her first two games and that she felt more confident before her second game than her first.
Her third, at 5:30 p.m. Sunday against the Seattle Storm at the Mandalay Bay Events Center, surely will feature more swarms of people — spectators and defenders.
"A lot of teams are going to be throwing different defenses at us and at myself," Wilson said. "How can I still be the player I know I can be in those situations? It's tough, of course, but Coach Bill stays in my ear every game, every play, and that helps put me at ease."
More Aces: Follow our Aces coverage at reviewjournal.com/aces and @RJ_Sports on Twitter.
Contact reporter Sam Gordon at sgordon@reviewjournal.com. Follow @BySamGordon on Twitter.
A'ja Wilson stats
(Through two games)
— 15.0 points per game
— 9.0 rebounds
— 2.0 steals
— 1.5 blocks
— 31.0 percent field-goal shooting