Aces rookie Raigyne Louis emerges as top perimeter defender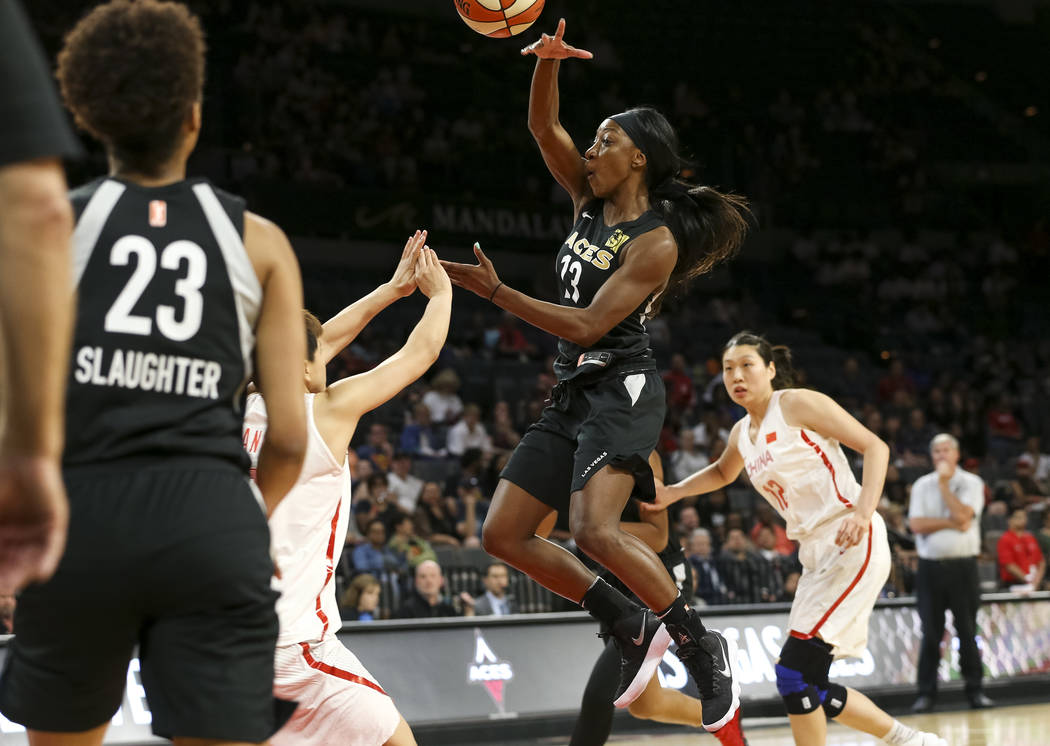 Aces rookie guard Raigyne Louis was one of the country's top perimeter defenders during her collegiate career. And she's picking up where she left off.
By picking ballhandlers up all over the court.
Louis, drafted No. 25 overall out of Louisiana State last month, has established herself as one of the Aces' premier defensive players in training camp. The 5-foot-10-inch combo guard earned Southeastern Conference defensive player of the year honors as a junior and was named to the All-SEC defensive team as a senior.
Sounds like Aces coach Bill Laimbeer's kind of player.
"She's probably the best defender we have in camp," he said. "She knows how to play defense, and she's physical about it. She gets after it."
Louis arrived at LSU as a five-star recruit and one of the top-rated signees in program history. She made the conference's all-freshman team in 2013-14 and started as a sophomore, but a knee injury derailed her junior season.
She returned as a redshirt junior in 2016-17 and emerged as one of the SEC's top players and its best defensive player.
"It was a competition every day," Louis said of playing in the SEC. "You can get beat by everybody … You can be the lowest team in the SEC, they could still end up beating you as well … I loved it."
Louis concluded her career last season with all-conference first-team honors. Now, she's eager to prove herself at the professional level.
She played about 11 minutes in the Aces' preseason opener against the Chinese National Team on Sunday and triggered a crucial scoring run with her defensive pressure in a 98-63 victory.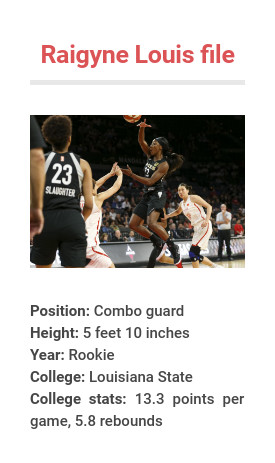 Louis finished with a defensive rating of 27.3 — best on the team among prospective rotation players.
"We told everybody when they were coming into camp that you're going to play defense first or you will not play," Laimbeer said. "Not everybody wants to commit to defense."
More Aces: Follow all of our Aces coverage online at reviewjournal.com/aces and @RJ_Sports on Twitter.
Contact reporter Sam Gordon at sgordon@reviewjournal.com. Follow @BySamGordon on Twitter.