Aces take Notre Dame's Jackie Young with No. 1 pick in WNBA Draft
Updated April 10, 2019 - 8:03 pm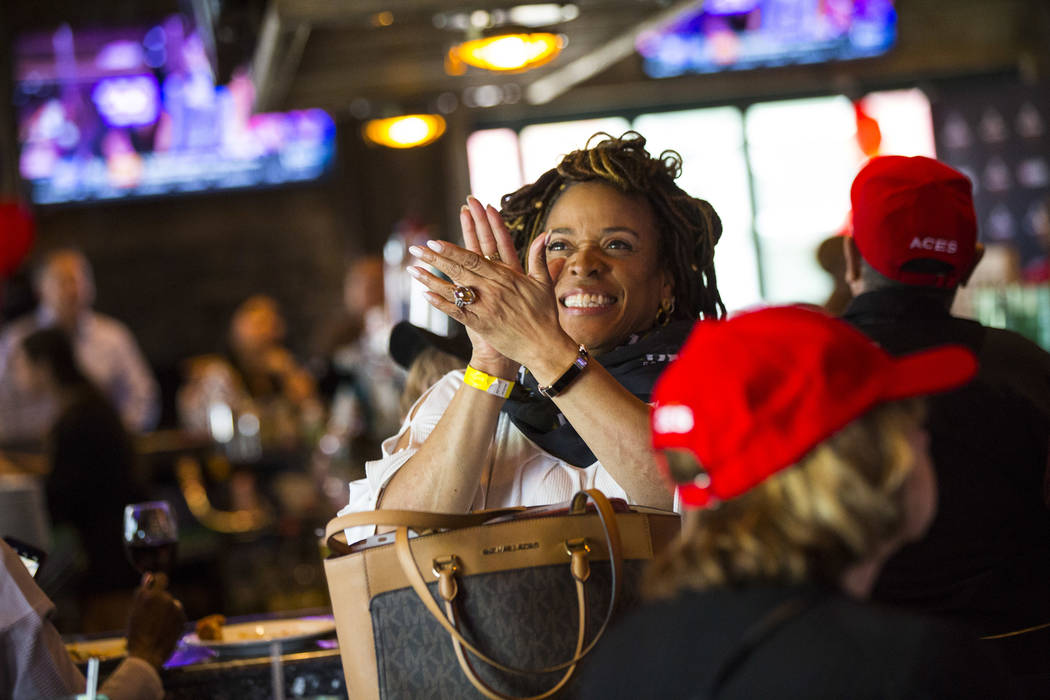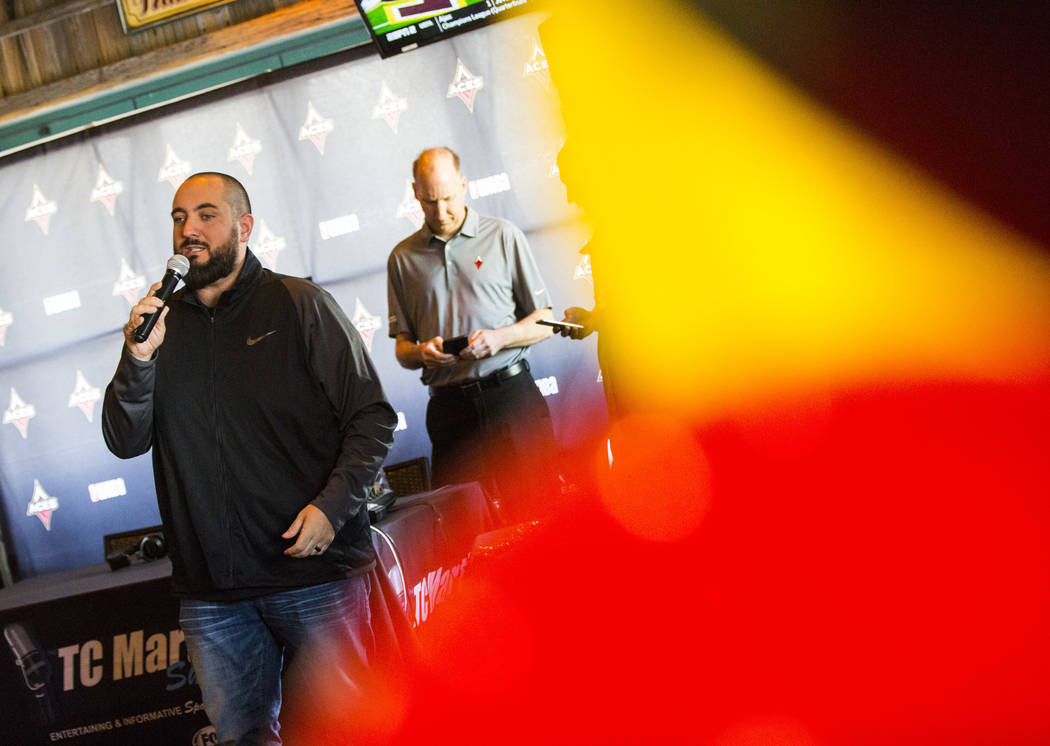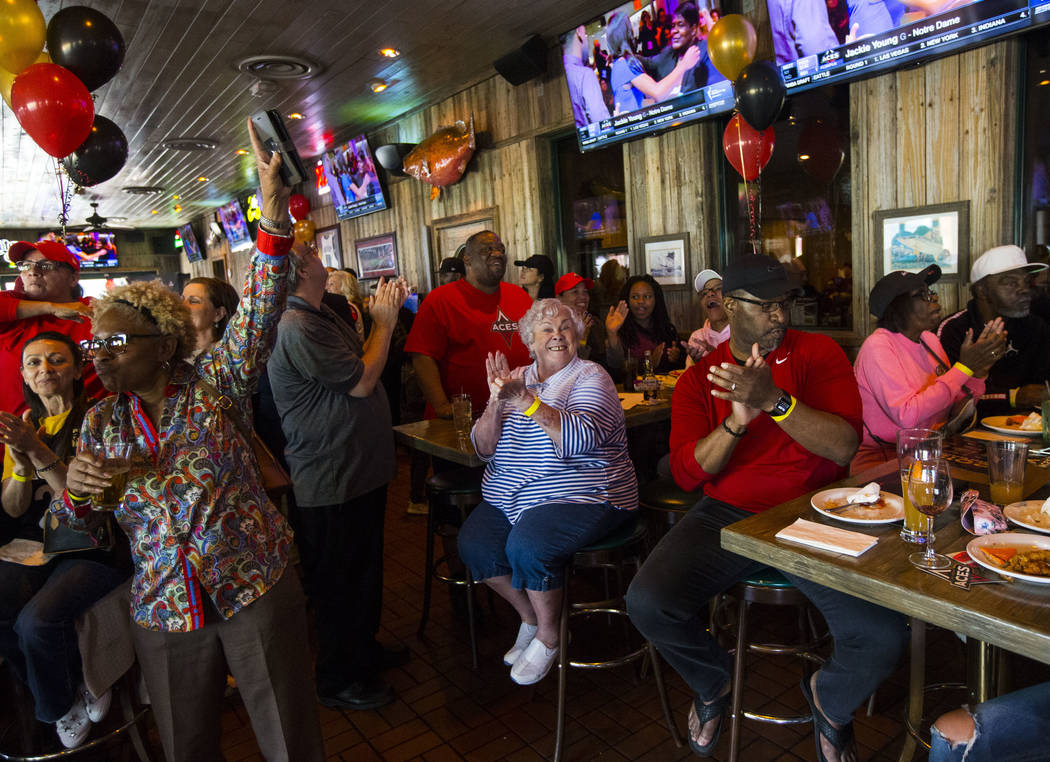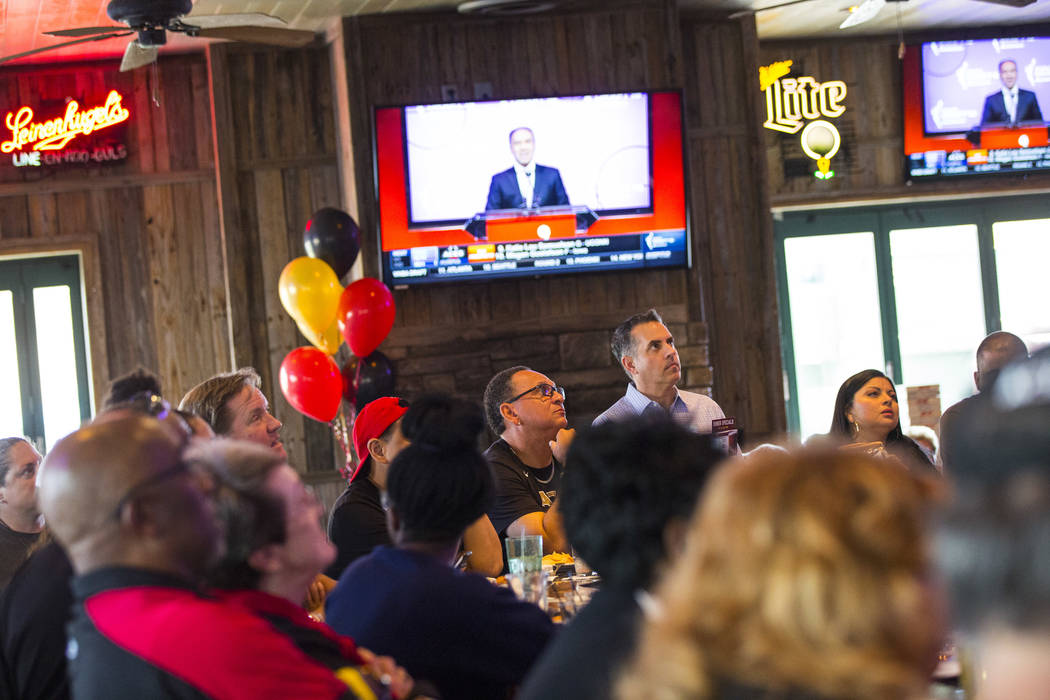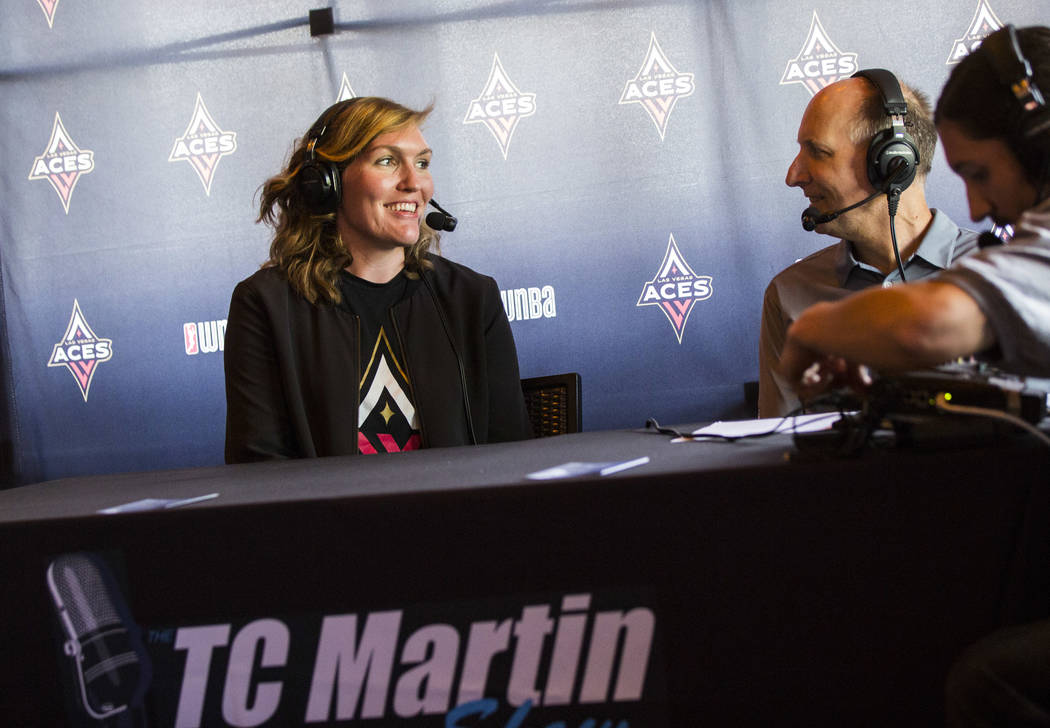 Bill Laimbeer, the Aces' president of basketball operations and coach, didn't know whom to select with the No. 1 overall pick in the WNBA Draft. So Notre Dame junior guard Jackie Young helped make the decision for him.
Simply by declaring for the draft Monday.
The Aces drafted Young with the top pick Wednesday, two days after she announced on Twitter that she would forgo her final year of collegiate eligibility to pursue a professional career.
The sturdy 6-foot guard, who averaged 14.7 points, 7.4 rebounds and 5.1 assists this season, joins a talented, young roster that includes former No. 1 overall picks A'ja Wilson and Kelsey Plum, and all-star Kayla McBride.
"When she declared for the draft, we knew she was going to be our pick. We didn't know until then what was going to happen," Laimbeer said. "We're kind of defined in certain positions, so I needed someone with a lot more versatility. She was the obvious choice."
Laimbeer was intrigued by Young throughout the season and tasked general manager Dan Padover with completing a thorough scouting report.
So Padover traveled to Greensboro, North Carolina, last month to watch Young play in the Atlantic Coast Conference Tournament. He saw her average 19.3 points, 10.0 rebounds and 6.0 assists and lead the Irish to the tournament championship.
"It was just obvious that her athleticism and physicality would translate to our league right away. She was just overpowering people," Padover said. "It became evident that if this kid comes out, it was someone that would complement Plum, McBride and Moriah (point guard Jefferson)."
Young and Notre Dame played in their second consecutive national championship game Sunday but lost to Baylor, giving her 24 hours to decide whether to enter the draft or return for her senior season.
She said she didn't know where she would be drafted.
"I didn't know what to think. My heart was pounding. I've just been so nervous the whole day. To be picked first is just an honor," said Young, a third-team All-American this season. "(The Aces are) definitely a young team. A great group of basketball players. I'm just looking forward to getting out to Vegas and playing for coach and meeting my teammates."
The Aces finished their inaugural season 14-20 and missed the playoffs, but are in a prime position to compete for one of the eight playoff berths this season.
Wilson, the reigning rookie of the year, averaged 20.7 points and 8.0 rebounds. McBride averaged 18.2 points on a career-high 44.9 percent shooting, and Plum shot 43.9 percent on 3-pointers.
Laimbeer said Young has the skills, upside and attitude to complement the Aces' core. She can run the point and has a penchant for making plays in the pick-and-roll. Or she can slash and shoot, and converted 52.8 percent of her field-goal attempts, including 45.2 percent of her 3-pointers, in her final season with Notre Dame.
Plus, she loves to play defense — the kind of player Laimbeer loves.
"She's got so much upside," Notre Dame coach Muffet McGraw said. "She certainly was the best player available."
More Aces: Follow at reviewjournal.com/aces and @RJ_Sports on Twitter.
Contact reporter Sam Gordon at sgordon@reviewjournal.com. Follow @BySamGordon on Twitter.
WNBA draft
First round
1. Las Vegas, Jackie Young, G, Notre Dame
2. New York, Asia Durr, G, Louisville
3. Indiana, Tearia McCowan, C, Mississippi State
4. Chicago, Katie Lou Samuelson, G/F, Connecticut
5. Dallas, Arike Ogunbowale, G, Notre Dame
6. Minnesota, Napheesa Collier, F, Connecticut
7. Los Angeles, Kalani Brown, C, Baylor
8. Phoenix, Alanna Smith, F, Stanford
9. Connecticut, Kristine Anigwe, C/F, California
10. Washington, Kiara Leslie, G, N.C. State
11. Atlanta, Brianna Turner, F, Notre Dame
12. Seattle, Ezi Magbegor, F, Australia
Second round
13. Phoenix (from Indiana via Las Vegas), Sophie Cunningham, G, Missouri
14. New York, Han Xu, C, China
15. Chicago, Chloe Jackson, G, Baylor
16. Minnesota (from Las Vegas), Jessica Shephard, F, Notre Dame
17. Dallas, Megan Gustafson, F, Iowa
18. Minnesota, Natiha Hiedeman, G, Marquette
19. Los Angeles, Marina Mabrey, G, Notre Dame
20. Minnesota (from Phoenix), Cierra Dillard, G, Buffalo
21. Connecticut (from Connecticut via Atlanta), Bridget Carleton, G, Iowa State
22. Dallas (from Washington), Kennedy Burke, G, UCLA
23. Atlanta, Maite Cazorla, G, Oregon
24. Seattle, Anriel Howard, F, Mississippi State
Third round
25. Indiana, Paris Kea, G, North Carolina
26. New York, Megan Huff, F, Utah
27. Chicago, Maria Conde, F, Spain
28. Indiana (from Las Vegas), Caliya Robinson, F, Georgia
29. Dallas, Morgan Bertsch, F, US Davis
30. Minnesota, Kenisha Bell, G, Minnesota
31. Los Angeles, Angela Salvadores, G, Spain
32. Phoenix, Arica Carter, G, Louisville
33. Connecticut, Regan Magarity, F, Virginia Tech
34. Washington, Sam Fuehring, F, Louisville
35. Atlanta, Li Yueru, C, China
36. Seattle, Maci Morris, G, Kentucky