A'ja Wilson, defense power Aces to first victory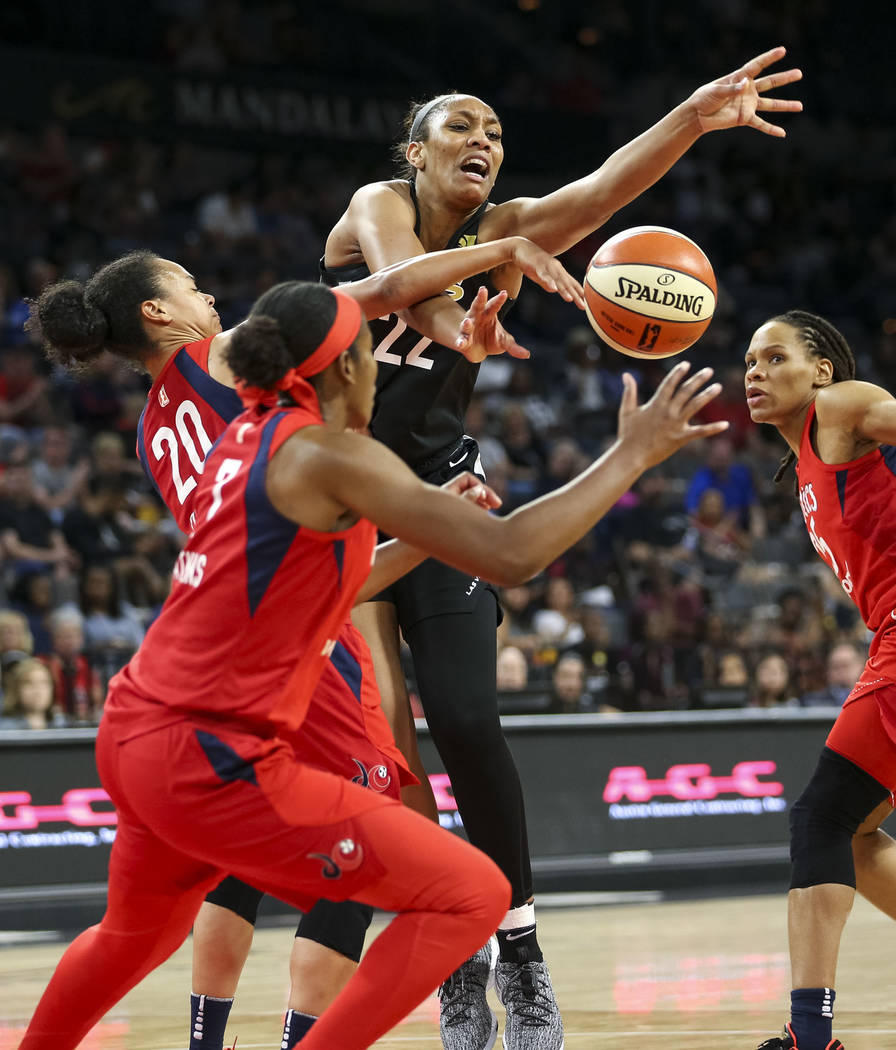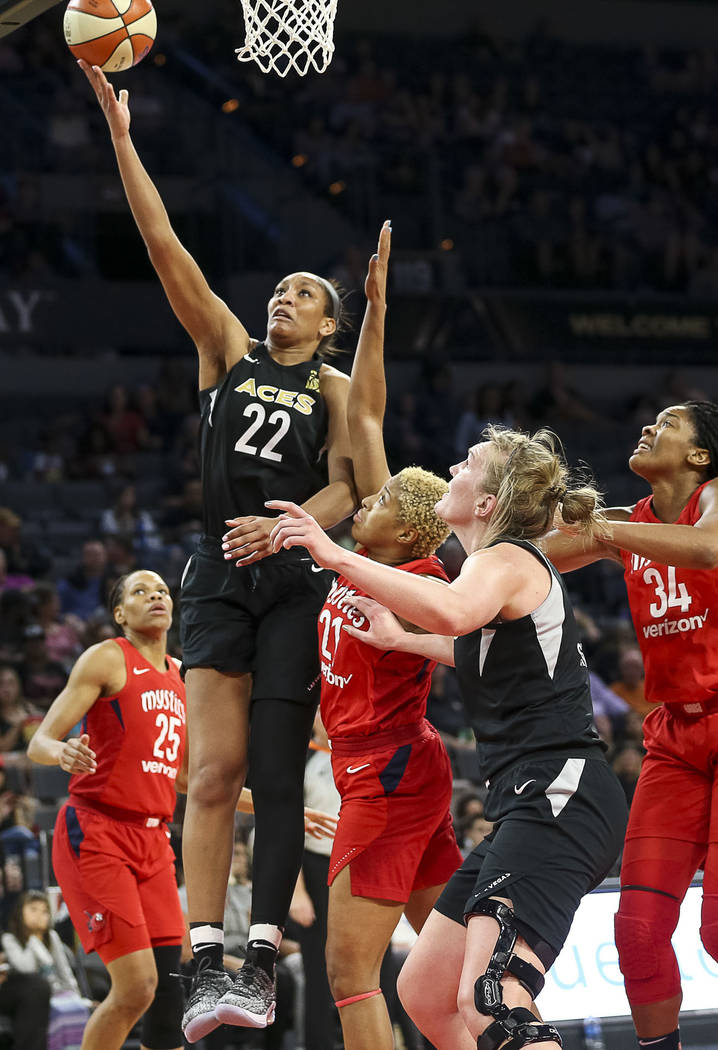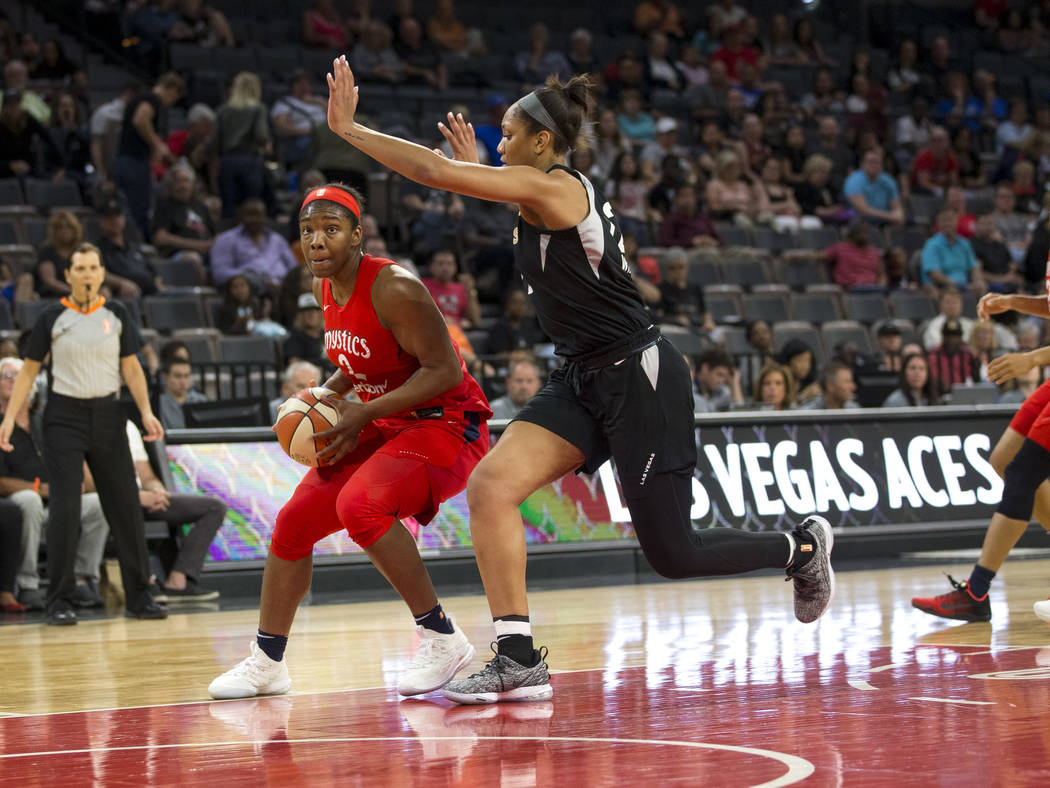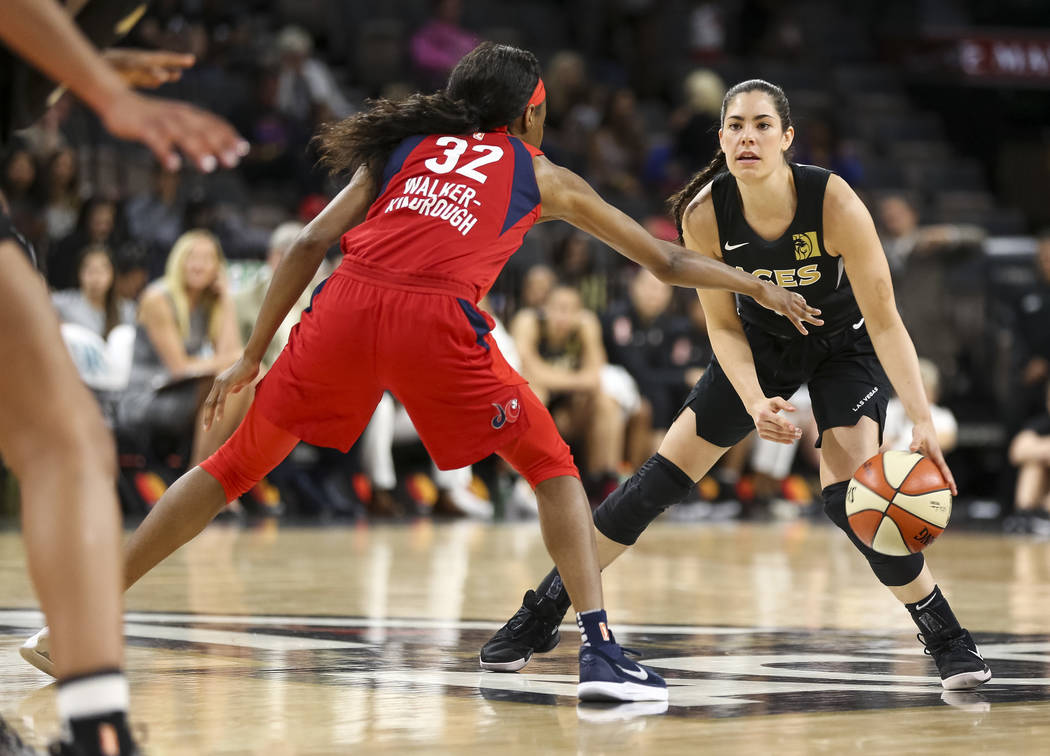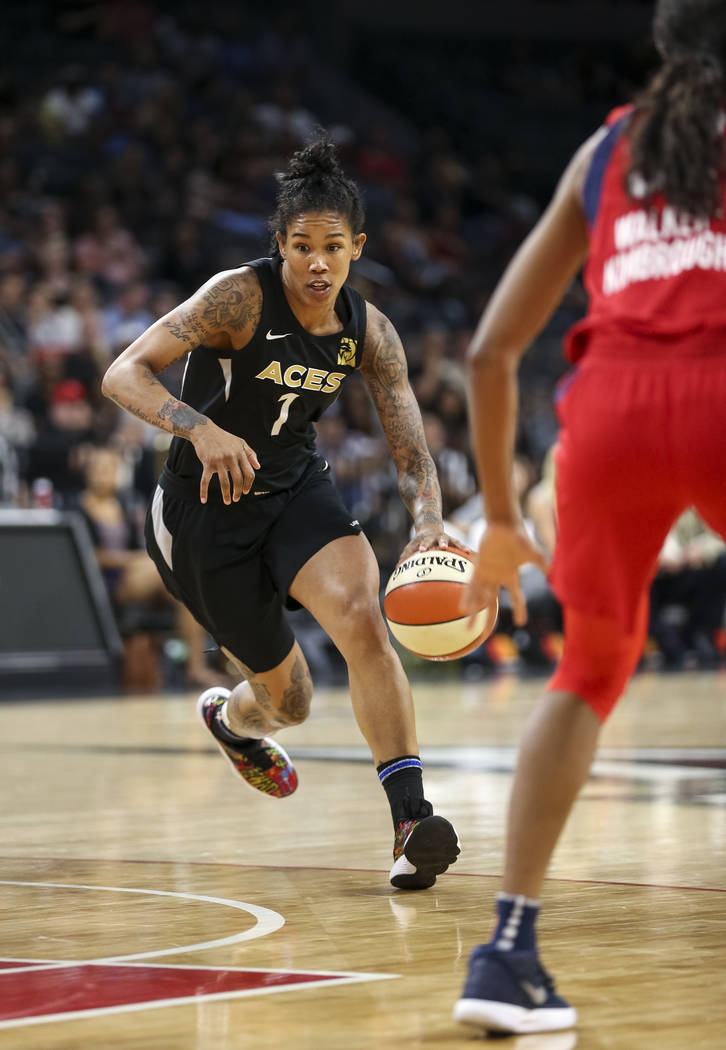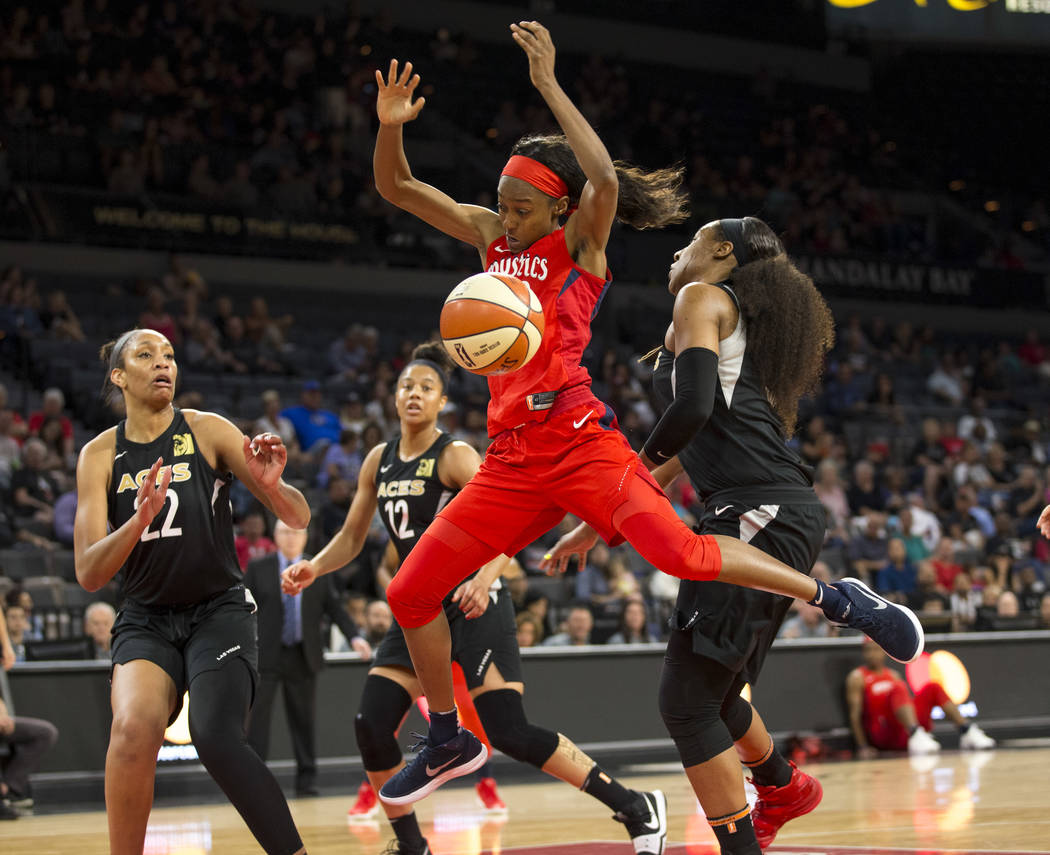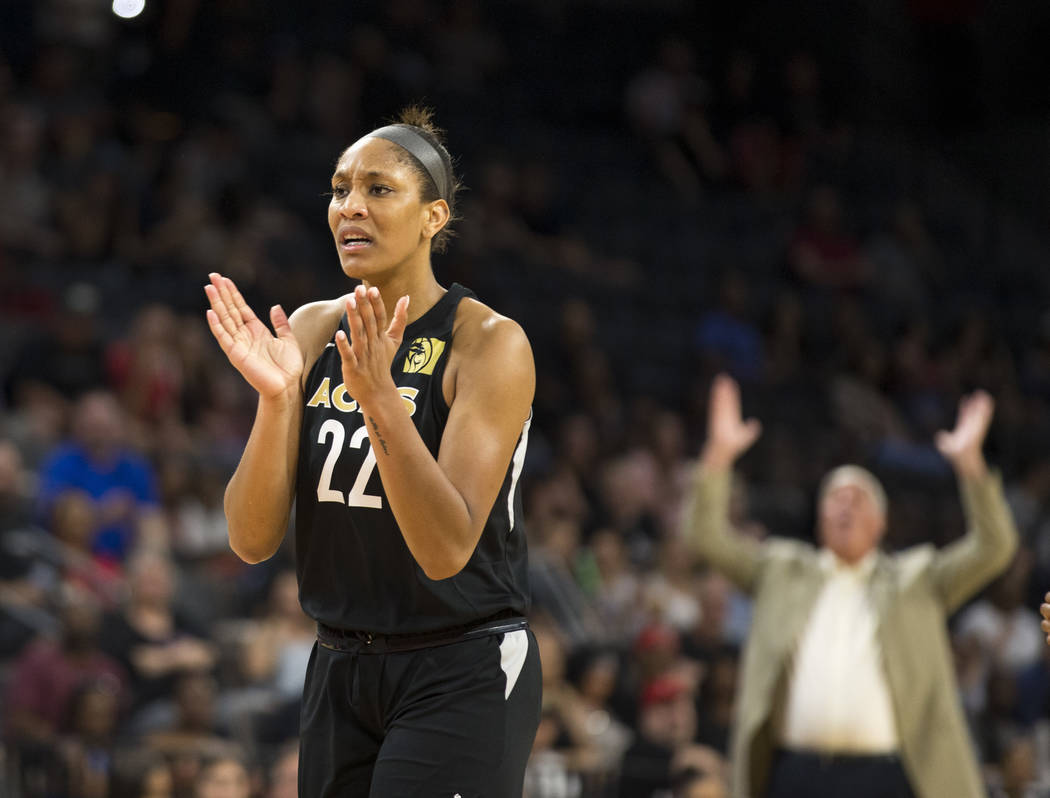 It took four games, but the Aces finally figured it out.
A little defense goes a long way.
The Aces surrendered more than 100 points in three of their first four games, but shackled the visiting Washington Mystics en route to an 85-73 victory — and the first victory since relocating to Las Vegas — at Mandalay Bay Events Center on Friday night.
Rookie center A'ja Wilson patrolled the paint on both ends of the floor, and finished with game-highs of 26 points and 12 rebounds. She also blocked three shots and led the spirited defensive effort that held the Mystics to 40 percent shooting, including 18.8 percent from 3-point range.
"We had to come out with a mindset that we weren't going to (struggle defensively) again," Wilson said with a block of ice. "Coming into the game, we knew we had to capitalize on our defense. Defense wins a lot of games."
Bad defense loses a lot of games, too.
The Aces (1-4) allowed a WNBA record 17 3-pointers in a 101-74 loss to the Seattle Storm on Thursday night and arrived back in Las Vegas on Friday, winless and yet to display a legitimate, consistent defense.
Wilson, however, set the tone Friday with two first-quarter blocks and an early steal. The rest of the team followed suit, and the Aces constructed a 46-37 halftime lead.
"One person getting a stop kind of feeds off another," forward Dearica Hamby said. "When you get a stop, you kind of just string them along."
The Mystics (5-2) responded with a little defense of their own in the second half, and crawled back into the game on the strength of Monique Curry and her team-high 24 points.
But they had no answer for Wilson, who muscled her way to the free-throw line repeatedly in the third and fourth quarters.
She converted a franchise-record 14 of her franchise-record 18 attempts, and found shooters and cutters for pivotal baskets down the stretch.
Hamby supplied 12 of her 14 points in the fourth quarter, Kayla McBride and Nia Coffey scored 11 apiece and Kelsey Bone came off the bench to score 10 for Las Vegas, which is in the midst of a seven-game in 12-day stretch.
"It was not a sense of relief in the locker room tonight. It was a sense of excitement," Aces coach Bill Laimbeer said. "They know we have potentially something special here. We have A'ja Wilson. We have some shooters … We've got some building blocks. Now they have to learn how to play with each other."
More Aces: Follow all of our Aces coverage online at reviewjournal.com/aces and @RJ_Sports on Twitter.
Contact reporter Sam Gordon at sgordon@reviewjournal.com. Follow @BySamGordon on Twitter.