A'ja Wilson injured in Aces' loss at Seattle, 69-66
Updated July 19, 2019 - 10:19 pm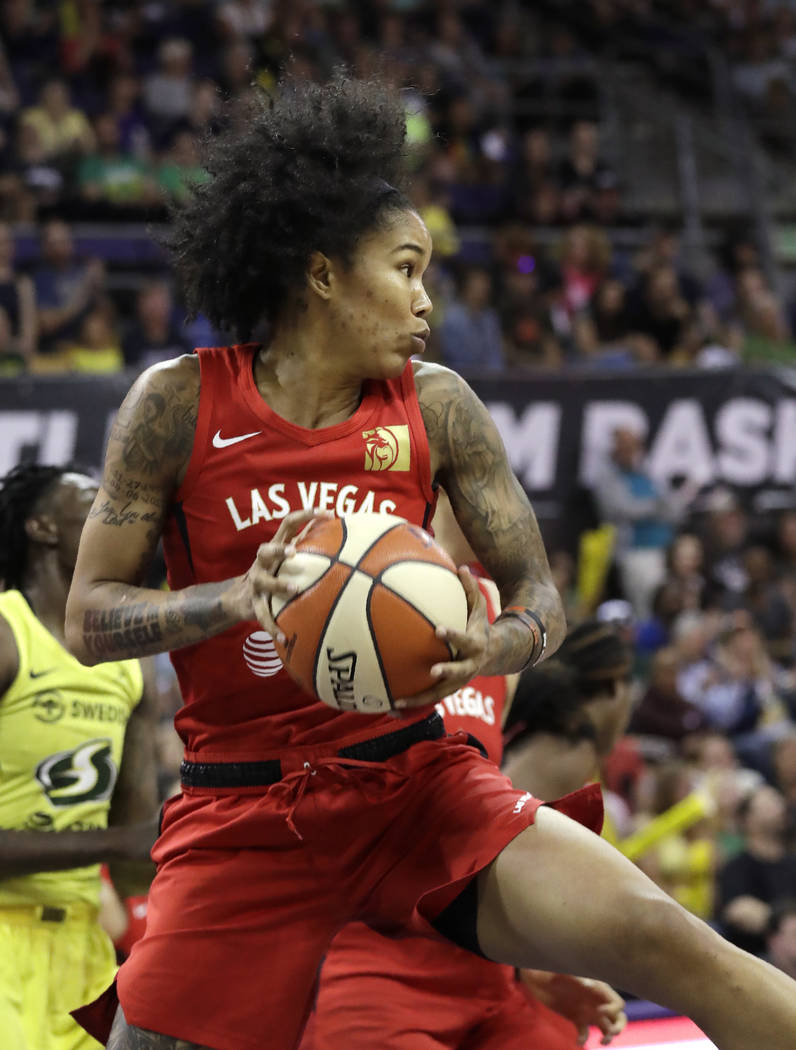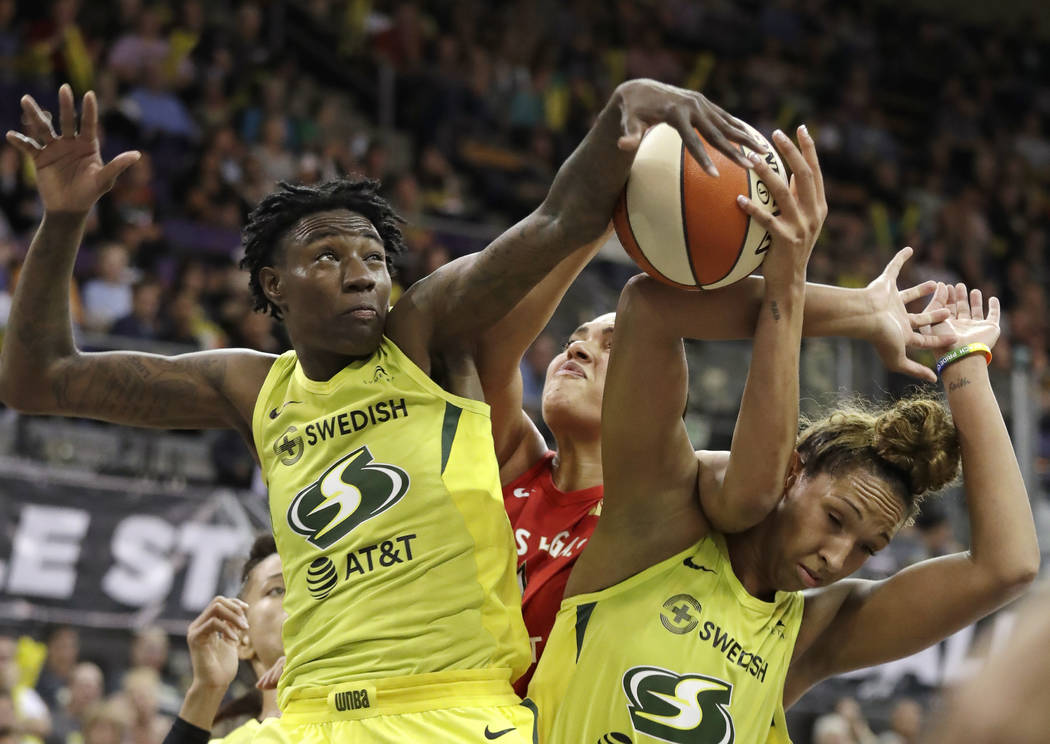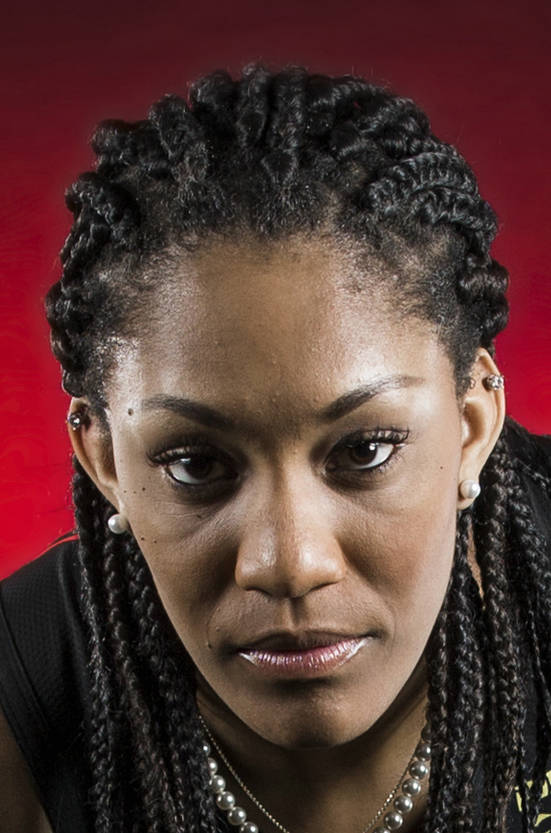 The Aces committed 21 turnovers in a 69-66 road loss to the Seattle Storm at Alaska Airlines Arena. They also lost standout forward A'ja Wilson to a sprained left ankle.
Talk about one forgettable Friday night.
Wilson, an All-Star captain, collapsed to the floor midway through the third quarter after colliding with teammate Liz Cambage. She did not return and was escorted to the locker room by the team training staff a few minutes later.
The Aces staged a valiant rally after trailing by 13 points in the first quarter, and were plenty competitive without her. But former University of Washington standout Kelsey Plum missed a potential game-tying corner 3-pointer in the final seconds, thereby ending the team's five-game winning streak.
Wilson will be re-evaluated in Las Vegas ahead of the team's Sunday matinee against the Minnesota Lynx at Mandalay Bay Events Center, the team announced. Las Vegas (11-5), which had won nine of its last 11 games to seize the league's best record, falls back to second place behind the Connecticut Sun (11-6).
"I don't know what it's going to take for us to not use the first couple of quarters as a warmup," Cambage said. "Coming out like that, having 21 turnovers, we're not going to win games like that no matter how hard we play. We've just got to work it out."
The Aces average 15.8 turnovers per game — second-most in the WNBA — but had soared atop the standings by coupling its league-stingiest defense with the play of All-Stars Wilson, Cambage and Kayla McBride. They couldn't quite overcome their sloppiness against the Storm, though, and opened the game by surrendering a 19-6 run — fueled by careless passes and apathetic execution.
"They didn't do anything we didn't expect," Las Vegas coach Bill Laimbeer said. "We threw the ball over the gym and made some really horrendous turnovers. … We can't do that and expect to win on the road."
The Aces chipped away at Seattle's lead by stringing together stops and scores and played within two or three possessions for most of the second half. Cambage battled in the low-post to 16 points and 14 rebounds, and McBride supplied 11 points on 4-of-7 shooting.
But the Storm, which shot 27.8 percent from the field, converted all 20 of its free-throw attempts — including 10 in the fourth quarter.
Plum had 10 points of 3-of-11 shooting and Dearica Hamby came off the bench to score seven for the Aces.
Natasha Howard had 21 points, 10 rebounds, four steals and six blocks for Seattle (12-8).
"I'm proud of the way we fought," Plum said. "We just couldn't finish. That starts off with getting off to a better start, though. Little things, turnovers like that. Things we've got to clean up. … Credit to them, they just played better than us."
Contact reporter Sam Gordon at sgordon@reviewjournal.com. Follow @BySamGordon on Twitter.