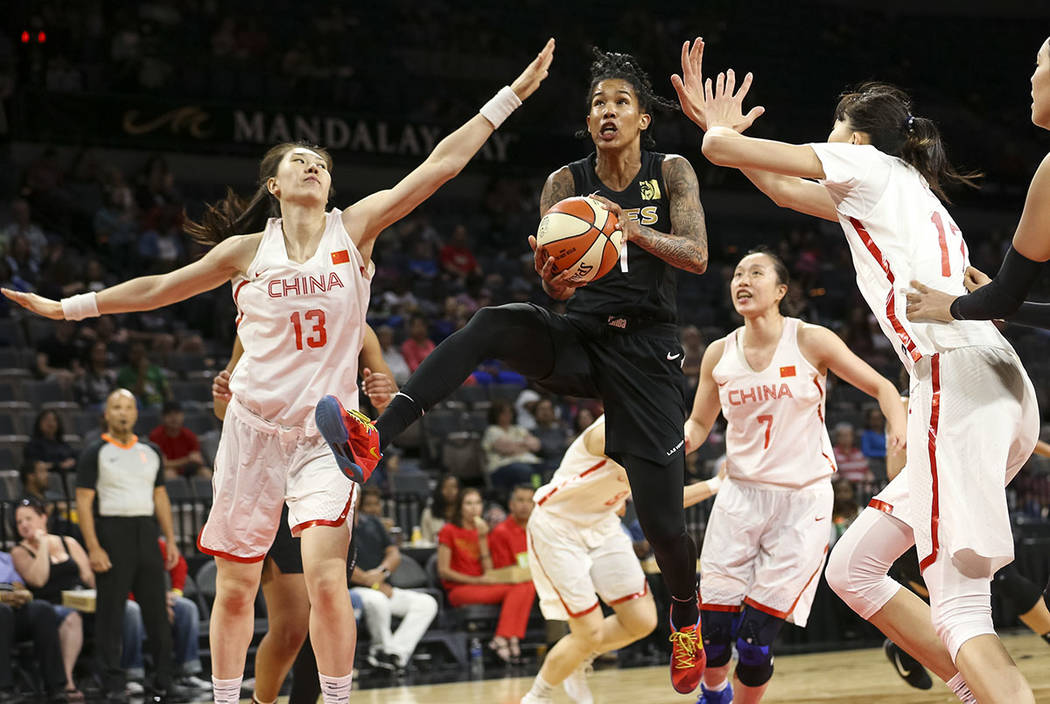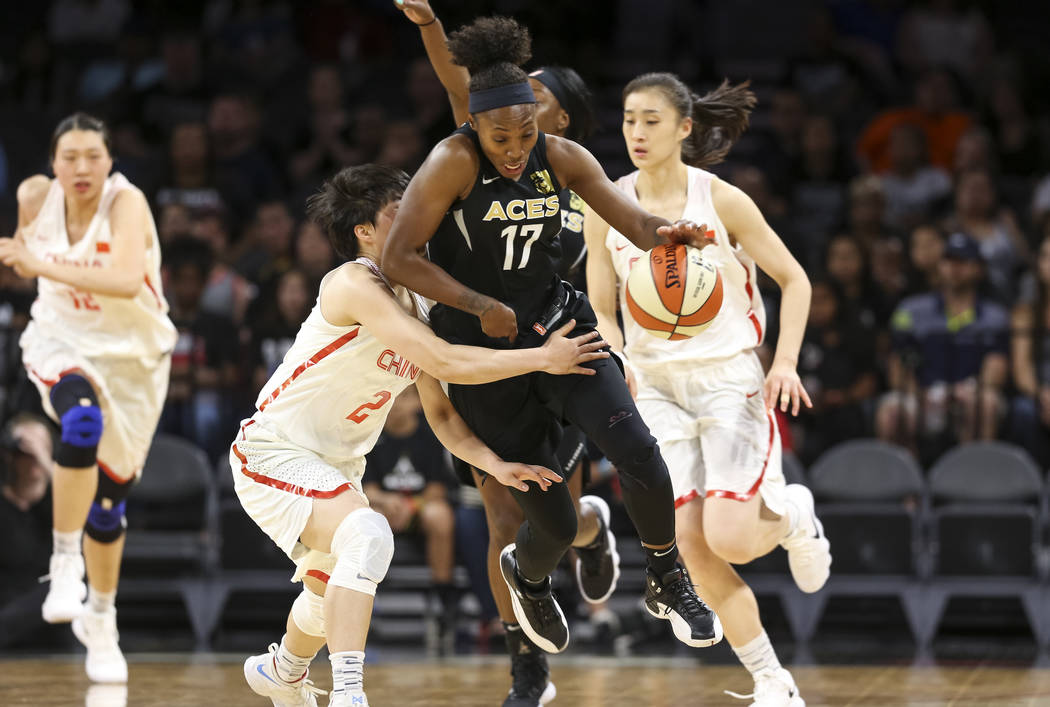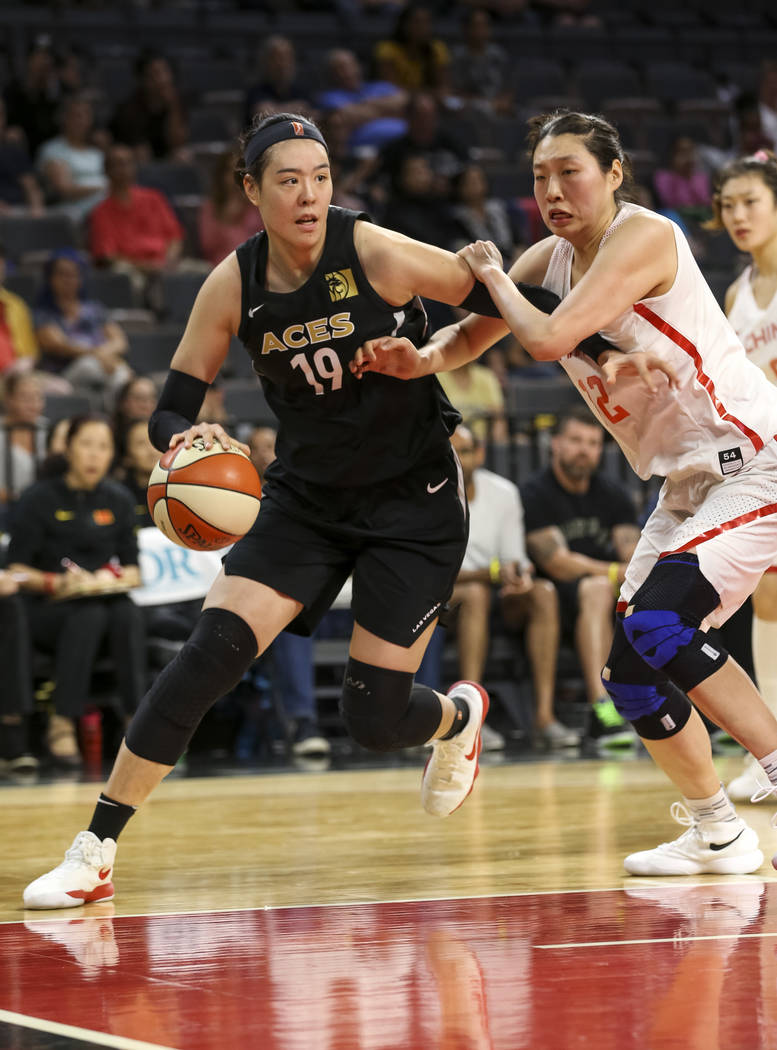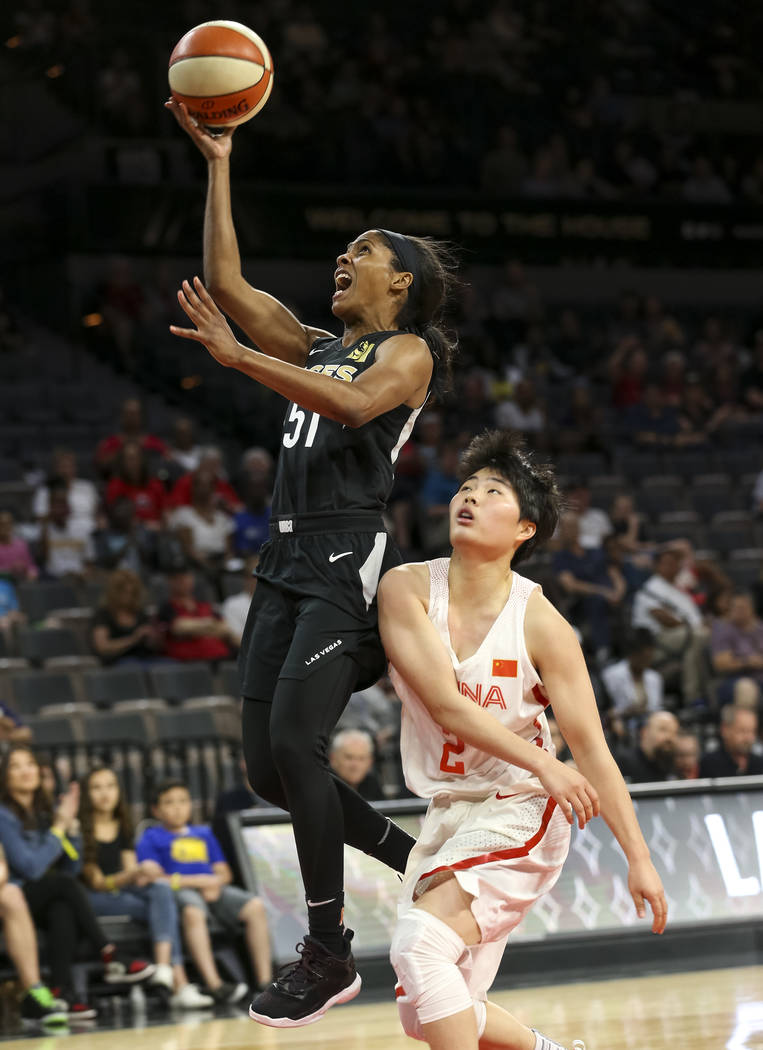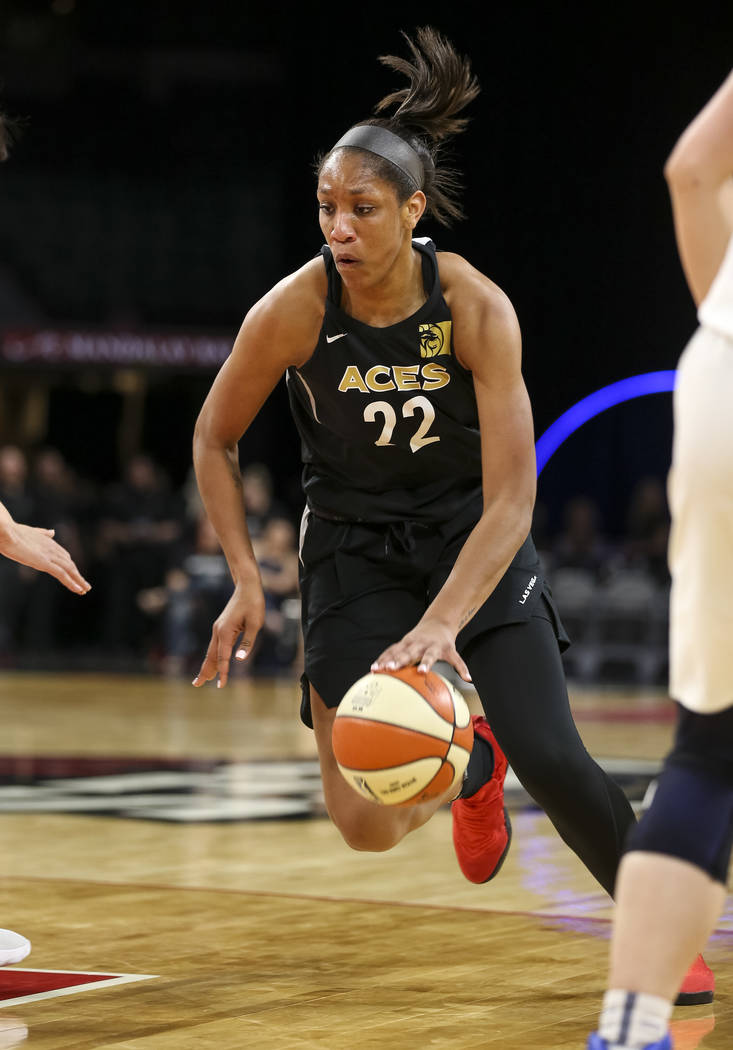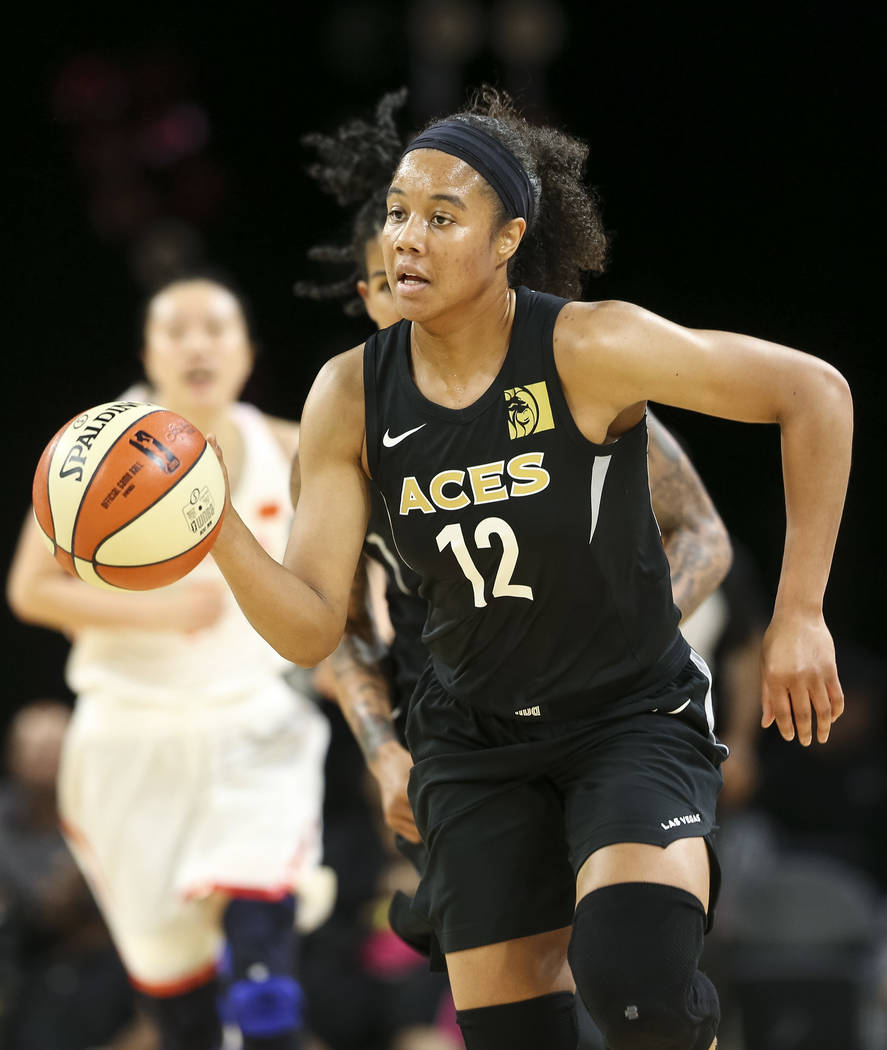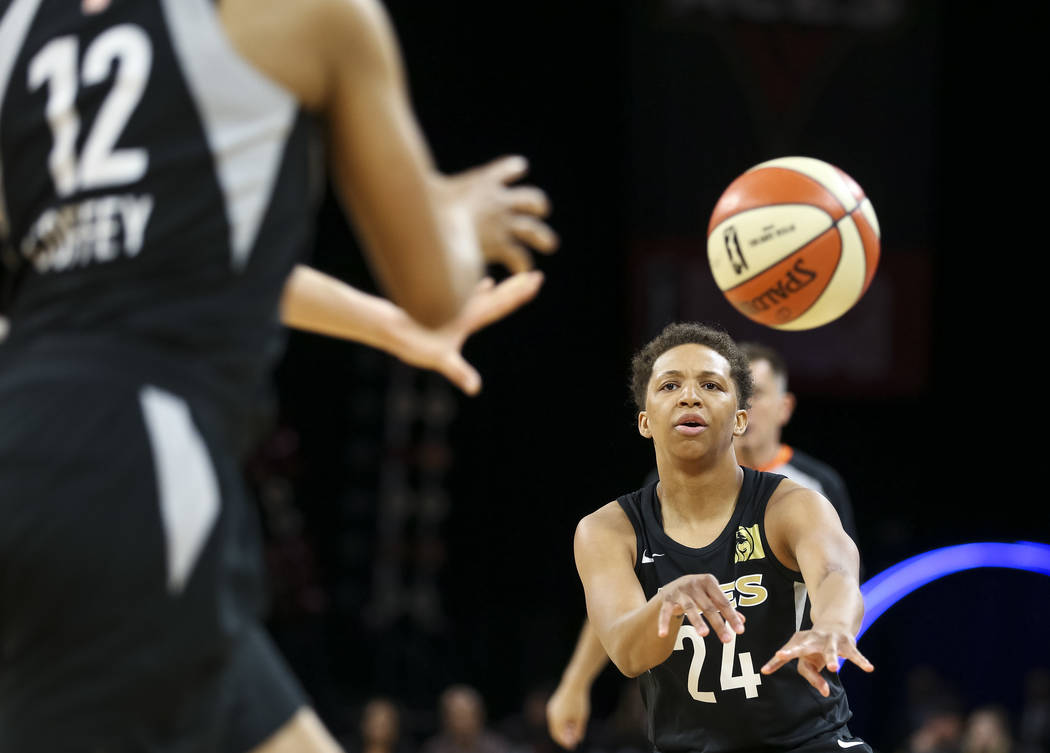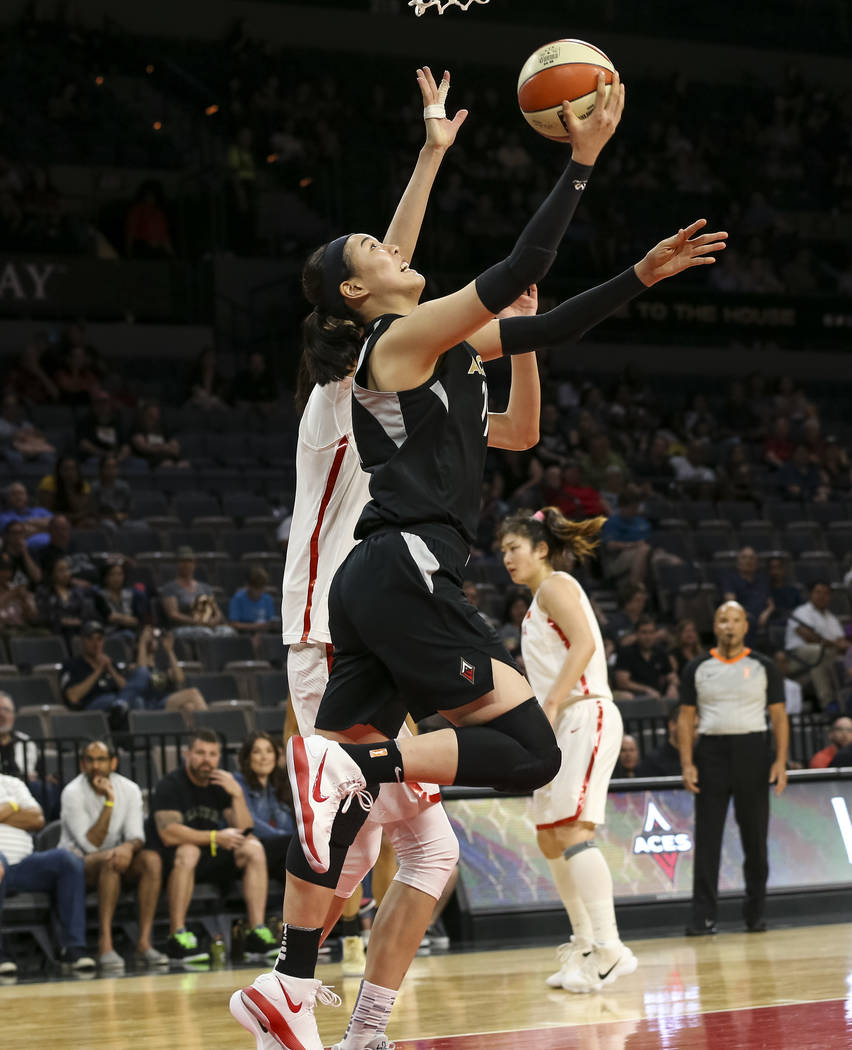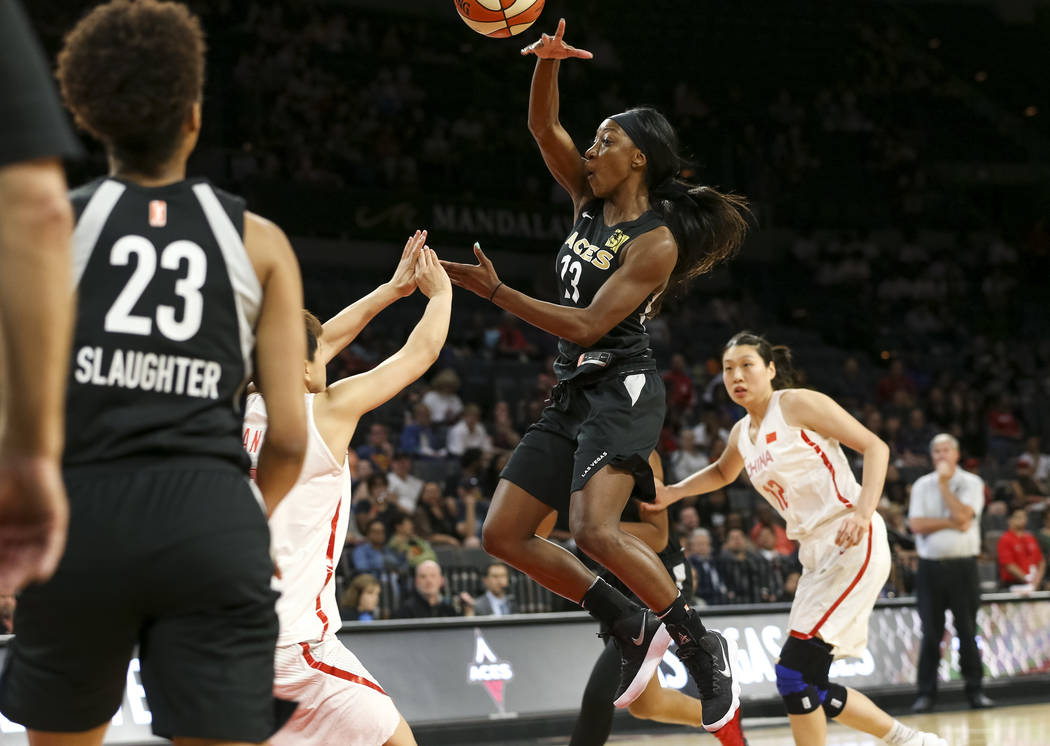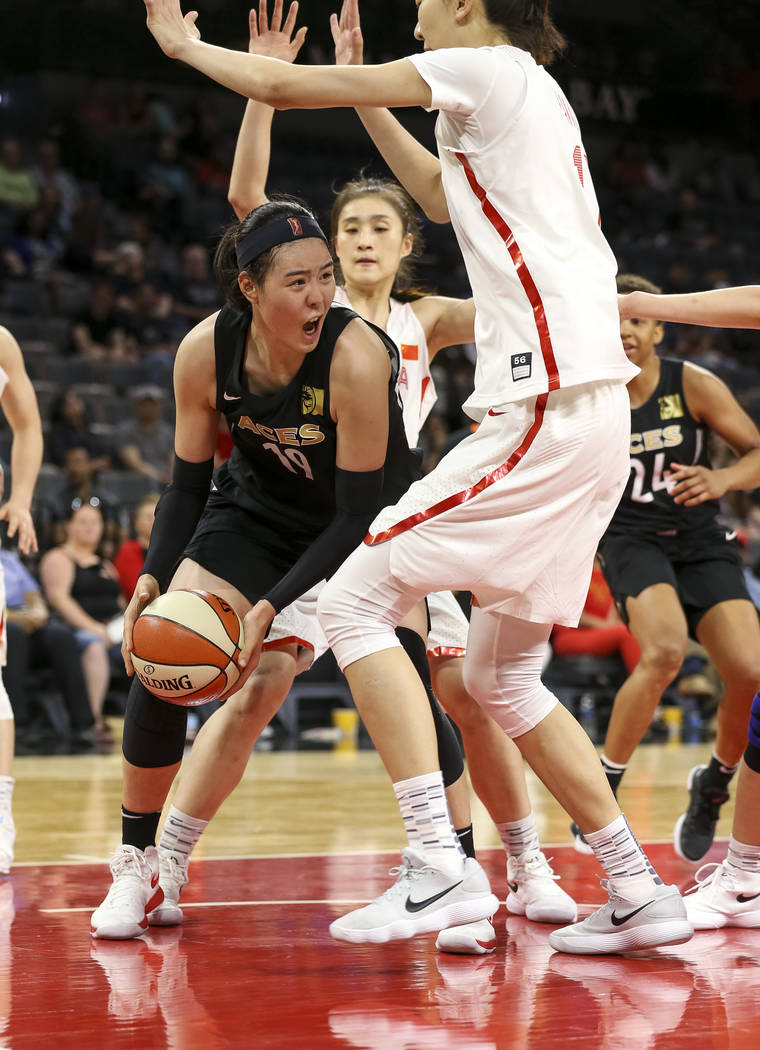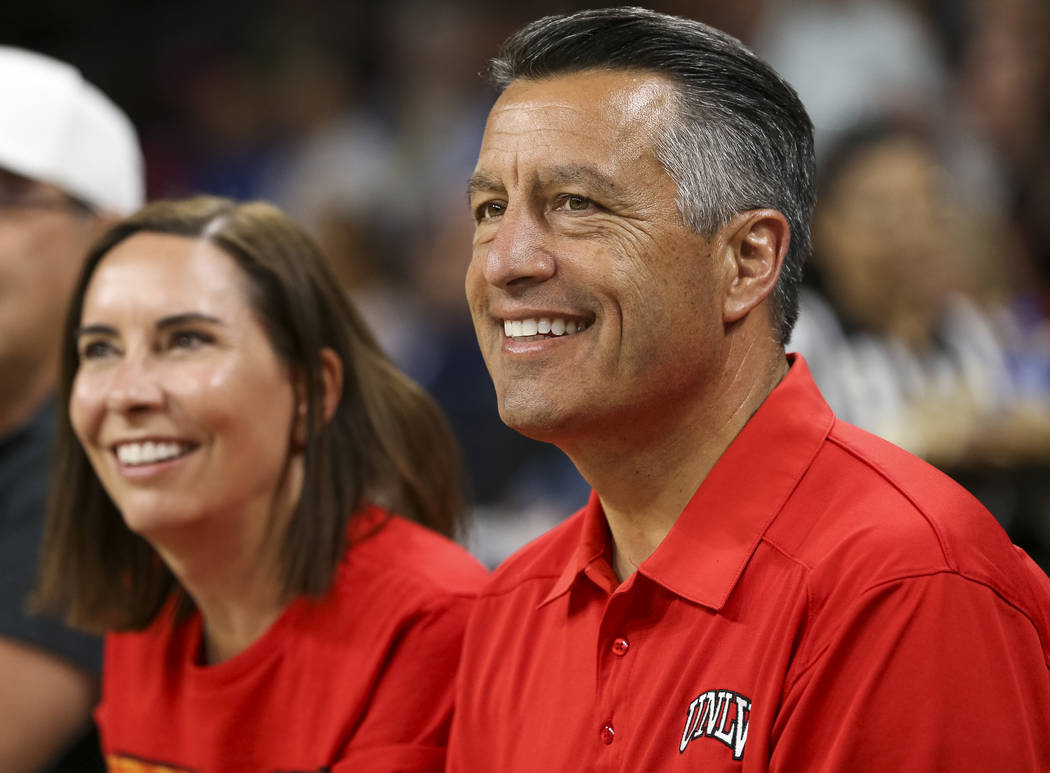 The court was shiny.
The fans were loud.
The WNBA preseason is finally here.
The Aces made their preseason debut Sunday night at Mandalay Bay Events Center and coasted to a 98-63 victory over the Chinese National Team before an announced crowd of 2,091.
No. 1 overall draft pick A'ja Wilson finished her first professional game with a team-high 20 points and seven rebounds in 21 minutes and 42 seconds of action.
Second-year wing Nia Coffey supplied 15 points and six rebounds.
"It came up quick," Aces coach Bill Laimbeer said of the relocated team's debut. "It was a good learning experience for a lot of our youngsters. They get the chance to get out and get the nerves out … They played right through it, and I'm pleased with our performance."
MGM Resorts International brought the Aces to Las Vegas from San Antonio in October and promptly hired Laimbeer to oversee all basketball operations.
He spent the past seven months assembling a roster and the past seven days preparing the players for the season while MGM prepared — and revamped — Mandalay Bay Events Center.
Both were ready to go Sunday.
Well, kind of.
The Aces committed six turnovers in the first quarter and trailed 28-27 after a sloppy start to the second quarter. But a guard-heavy lineup triggered a 25-5 run and the Aces seized control — and a 53-37 lead — before halftime.
"We really got after their guard and really overplayed a lot of the passing lanes. We talked about that; we want to be a much better defensive team than San Antonio was last year," Laimbeer said. "When we play small ball, we're going to be very aggressive defensively."
Wilson led the way in the third quarter as the Aces built a 23-point lead behind their defense and transition offense.
All eight rookies played in the second half. Las Vegas native Sequoia Holmes saw 11-plus minutes, and fans cheered whenever UNLV alum Brooke Johnson touched the ball down the stretch.
"It was great, really exhilarating to see the city (is) really behind us," Holmes said. "Just supporting … the basketball team, or us, they give a lot of energy out there."
Rookie Ivey Slaughter came off the bench to supply 14 points and five rebounds for the Aces, who play their preseason finale against the Dallas Wings on Sunday. Veteran wing Tamera Young added nine points and five assists.
Shao Ting led the Chinese National Team with 22 points. Han Xu scored 16.
"We just really came together as a team. We got settled and we had a good game," Wilson said. "As a unit, I think we have something special in Las Vegas."
Contact reporter Sam Gordon at sgordon@reviewjournal.com. Follow @BySamGordon on Twitter.