Defensive improvement spurs Aces to first victory
Updated June 2, 2018 - 3:53 pm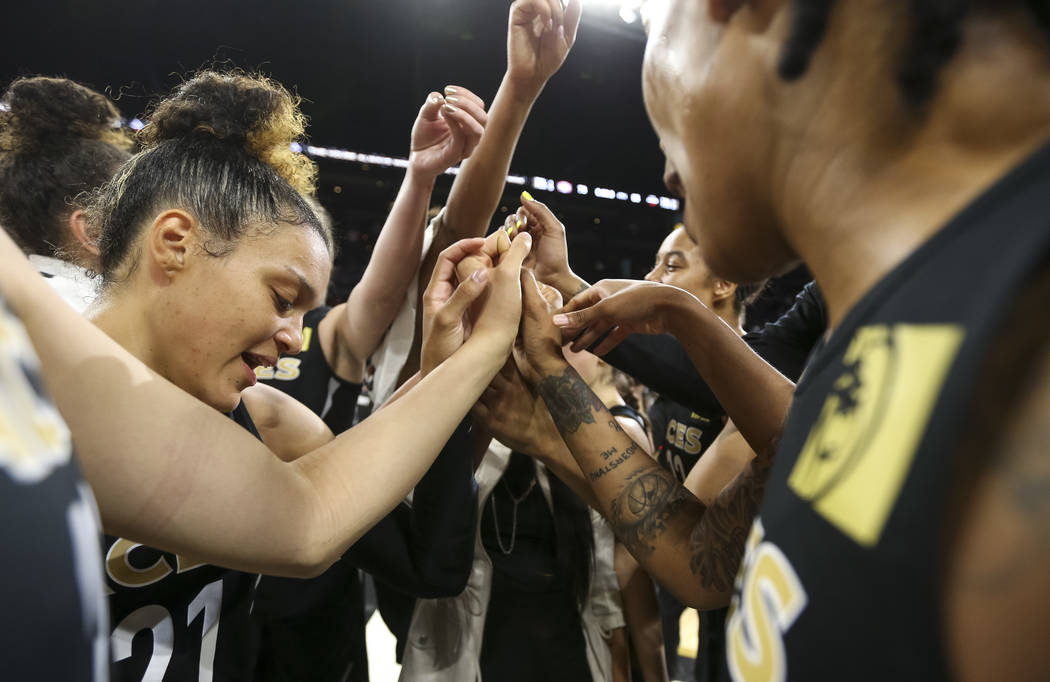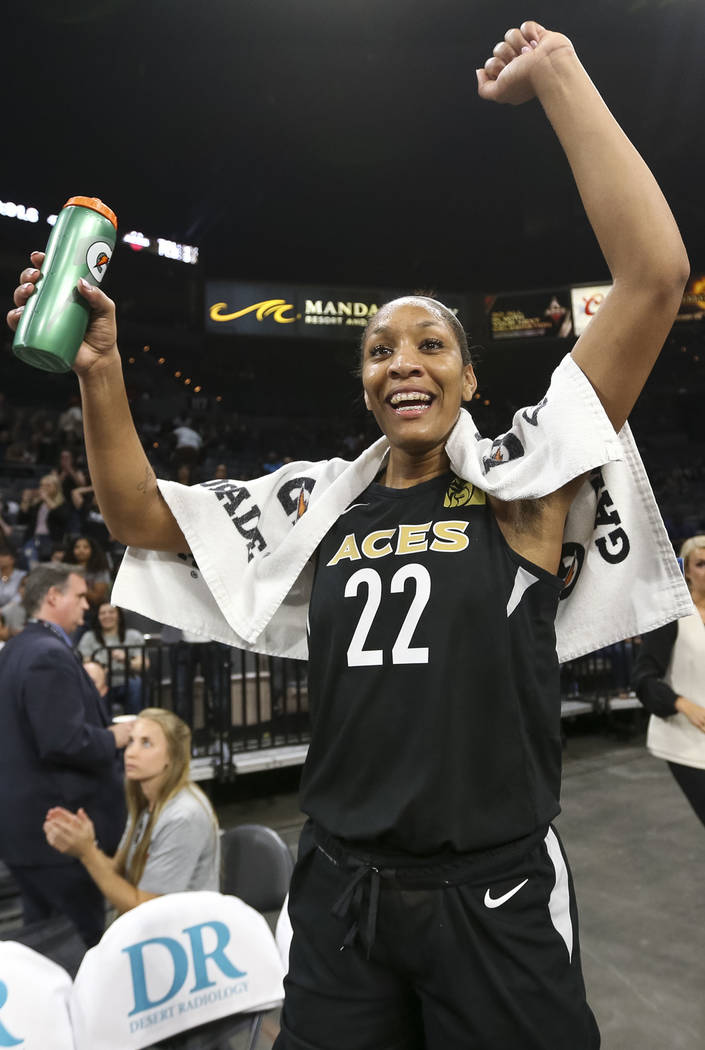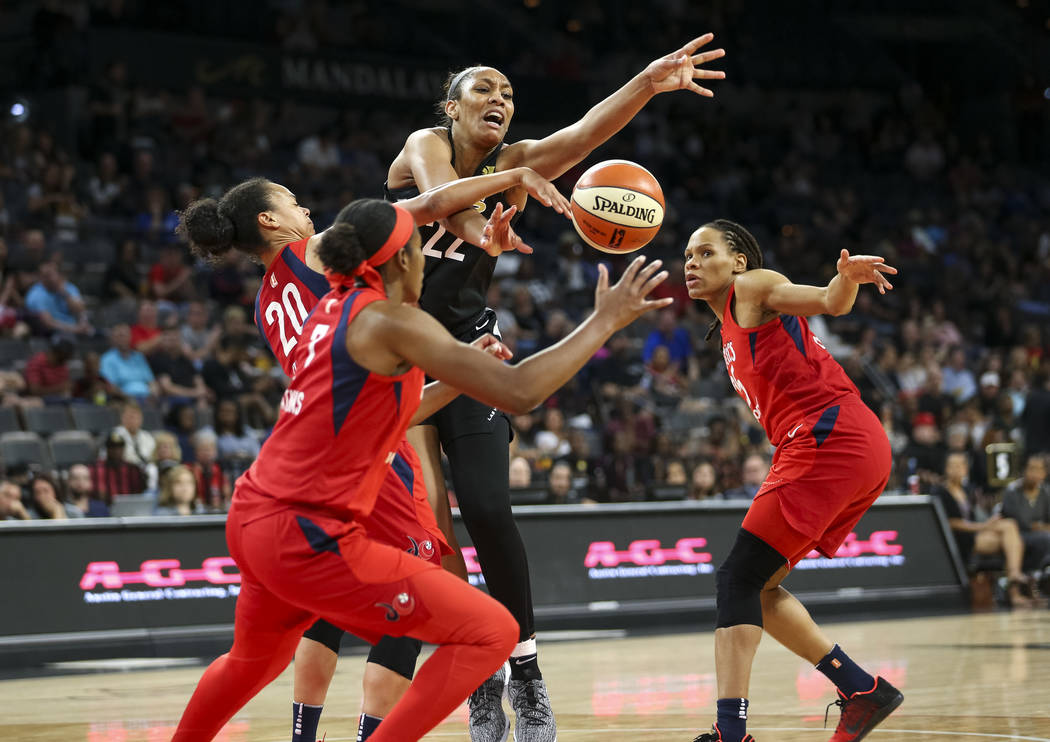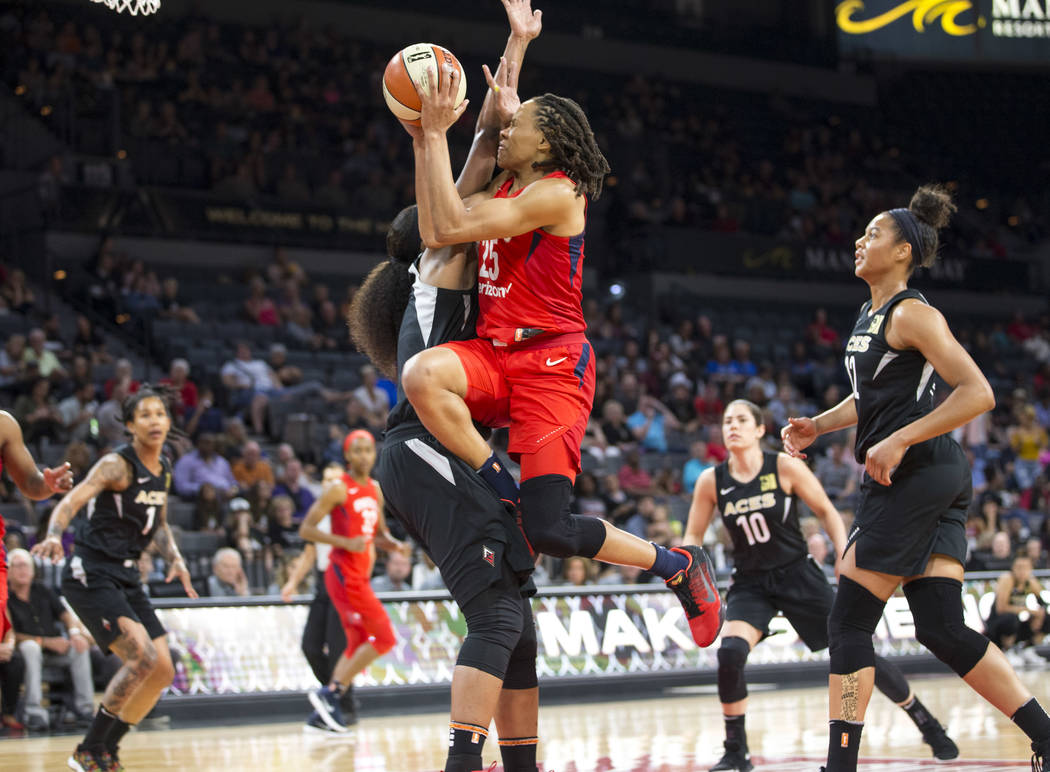 Aces coach Bill Laimbeer said he implemented new defensive coverages before the team's victory over the Washington Mystics.
The Aces allowed torrents of 3-pointers in their first four games, but held the Mystics to 3-of-18 shooting on treys and relied on help defense in their 85-73 win Friday at Mandalay Bay Events Center.
The inspired performance seemed to please Laimbeer, who insinuated after the game that the Aces weren't quite sure how hard they needed compete on defense in their first four games.
"We learned … how hard we have to play defensively and on the perimeter," he said. "We made it very clear the 3-ball line was very important … and we need to guard it."
The Aces don't shoot the 3-pointer particularly well and allowed a WNBA record 17 treys to the Seattle Storm on Thursday.
So Laimbeer challenged his team, and it responded by closing out to shooters and funneling Mystics players into the paint, where imposing post players A'ja Wilson and Carolyn Swords awaited to turn away shots.
"We watched a lot of film. Coach kind of got on us," Wilson said. "He said we didn't really play defense the way we know our system operates."
Wilson and Swords responded by combining for six blocks, altering several other shots around the rim and leading the Aces to a 38-29 rebounding advantage. Washington shot 40 percent from the field, the worst mark of any of the Aces' opponents this season.
Wilson said the Aces are capable of playing that kind of team defense every game.
"It really showed us that we have to close out quarters … We never really closed our quarters. We were slacking off," she said. "(Against Washington), we really kept our foot on the gas. We kept going and going. That's going to be our identity."
More Aces: Follow our Aces coverage at reviewjournal.com/aces and @RJ_Sports on Twitter.
Contact reporter Sam Gordon at sgordon@reviewjournal.com. Follow @BySamGordon on Twitter.
Game day
Who: Aces at Chicago Sky
When: 3 p.m. Sunday
Where: Wintrust Arena, Chicago
How to watch: WNBA League Pass