Las Vegas Aces blown out by Washington Mystics, 95-72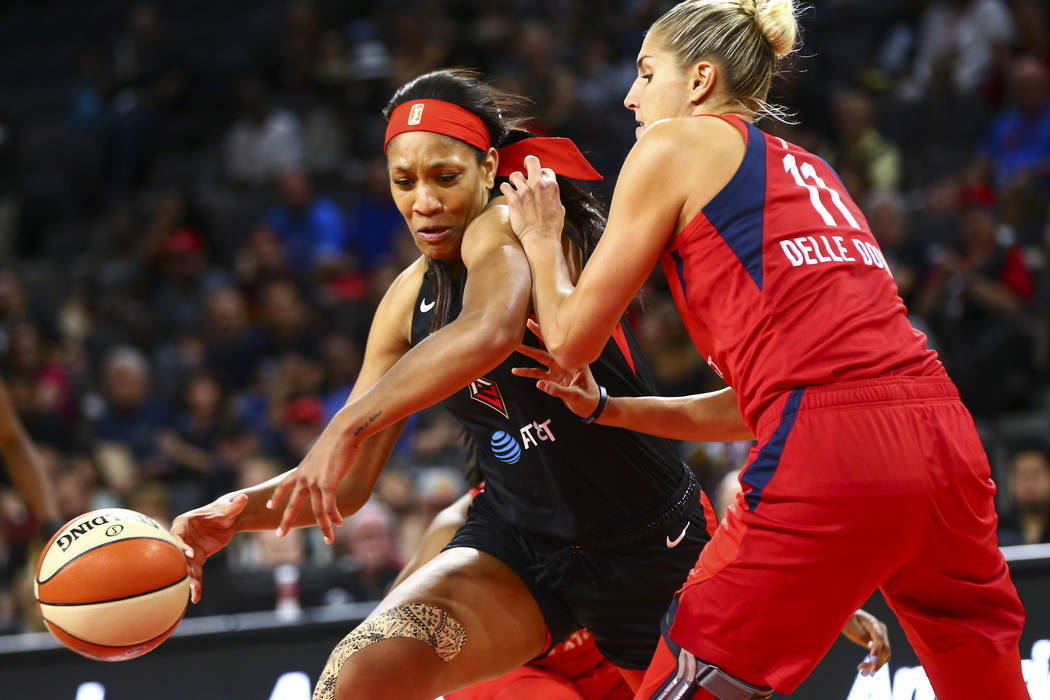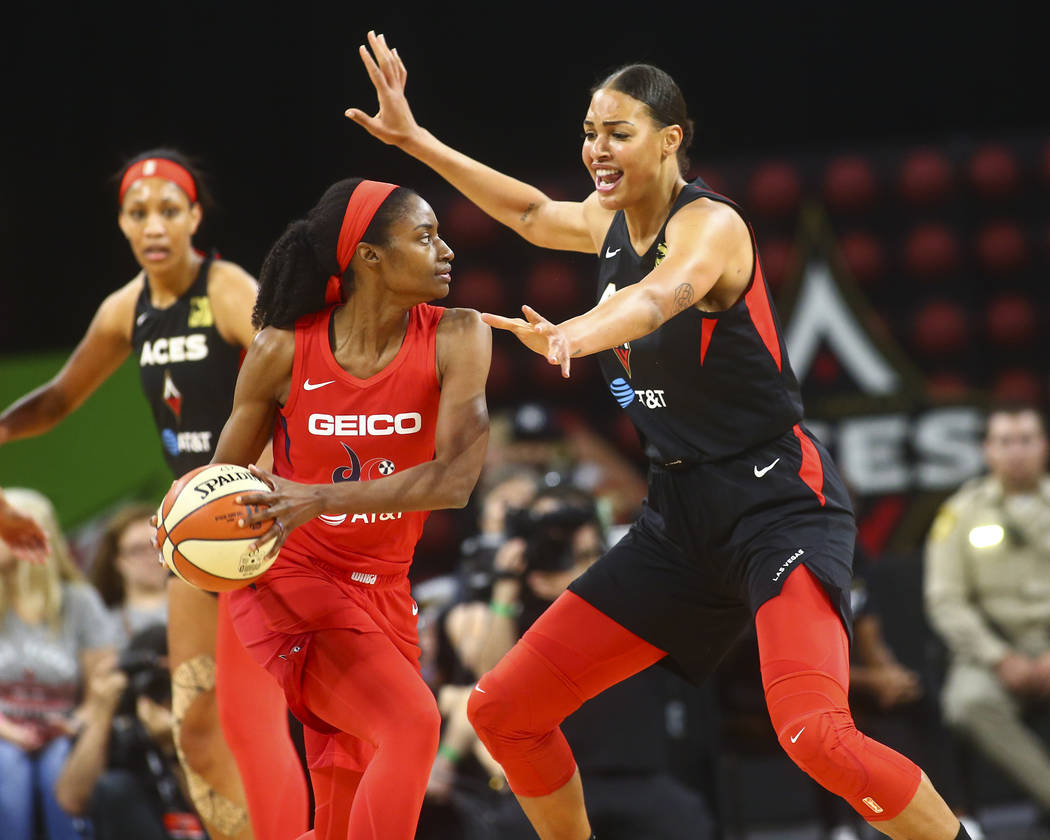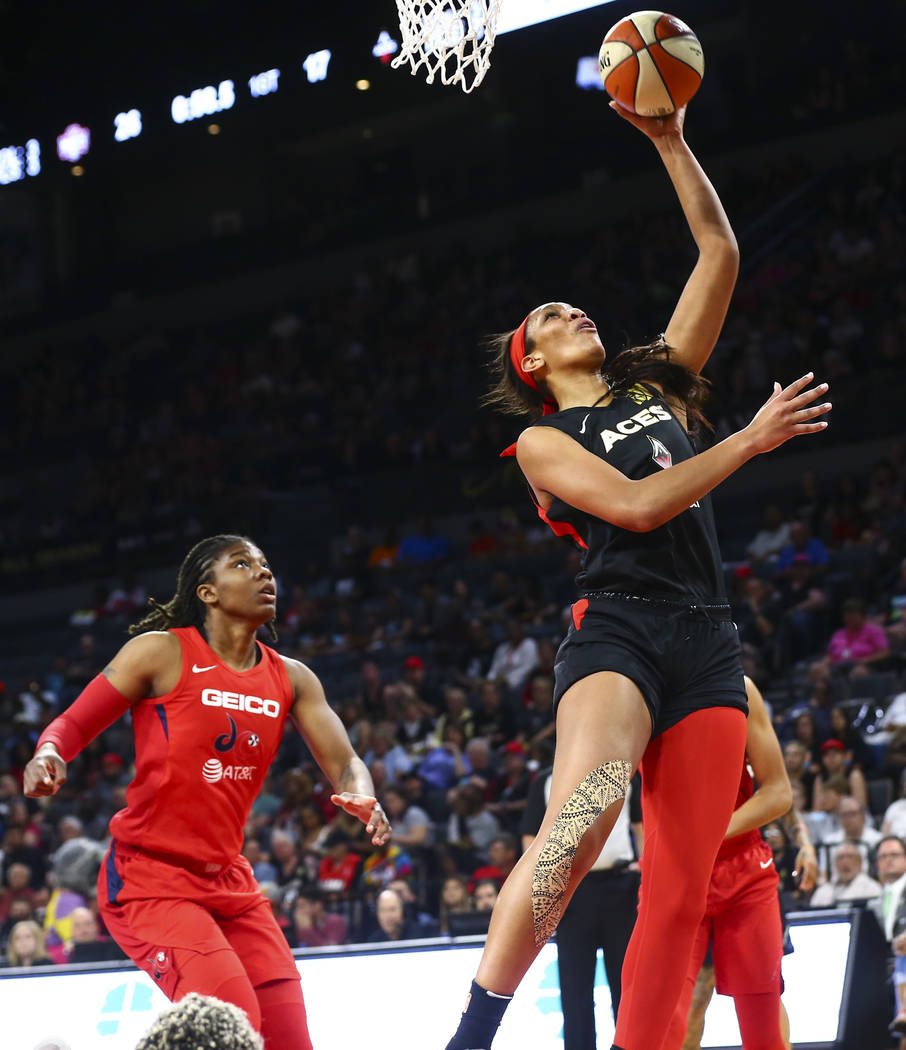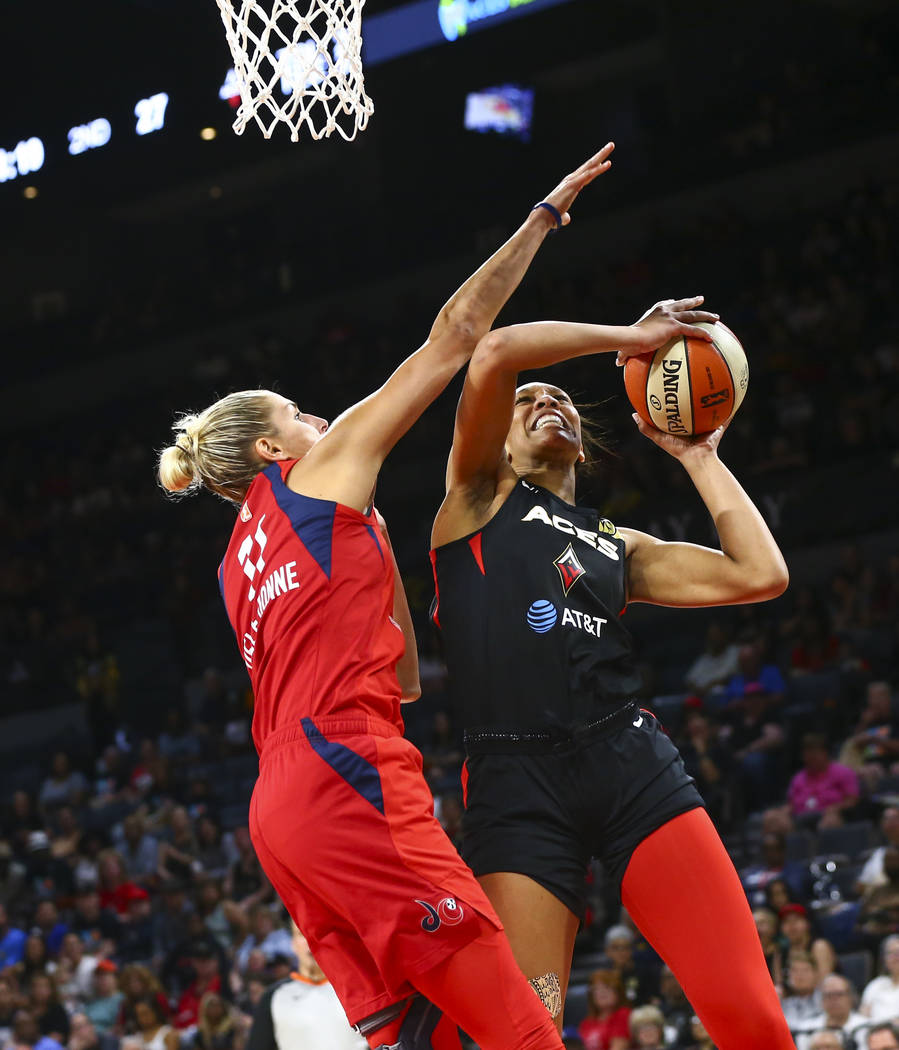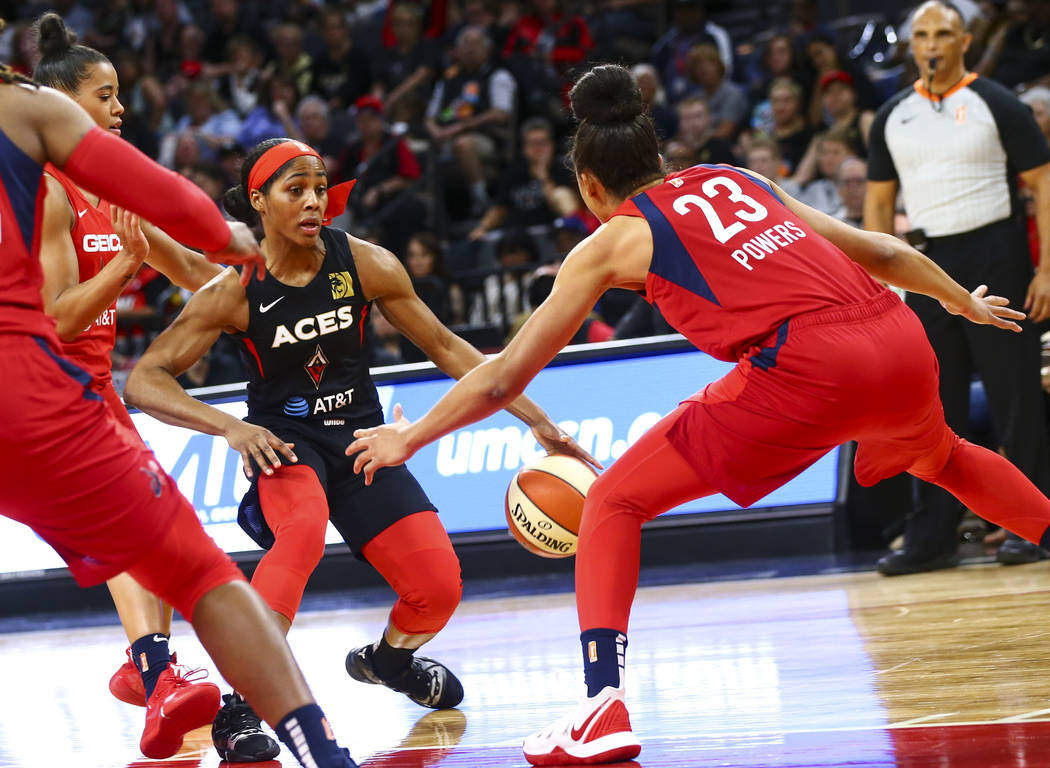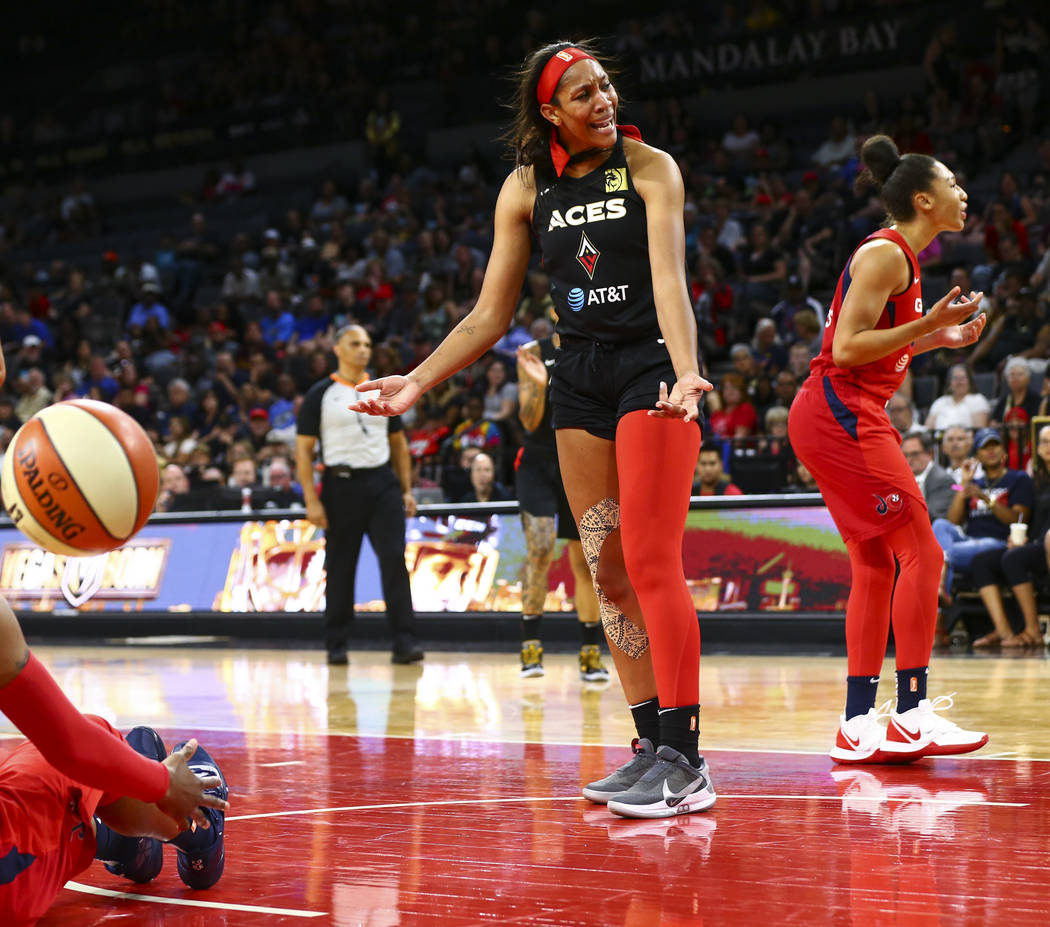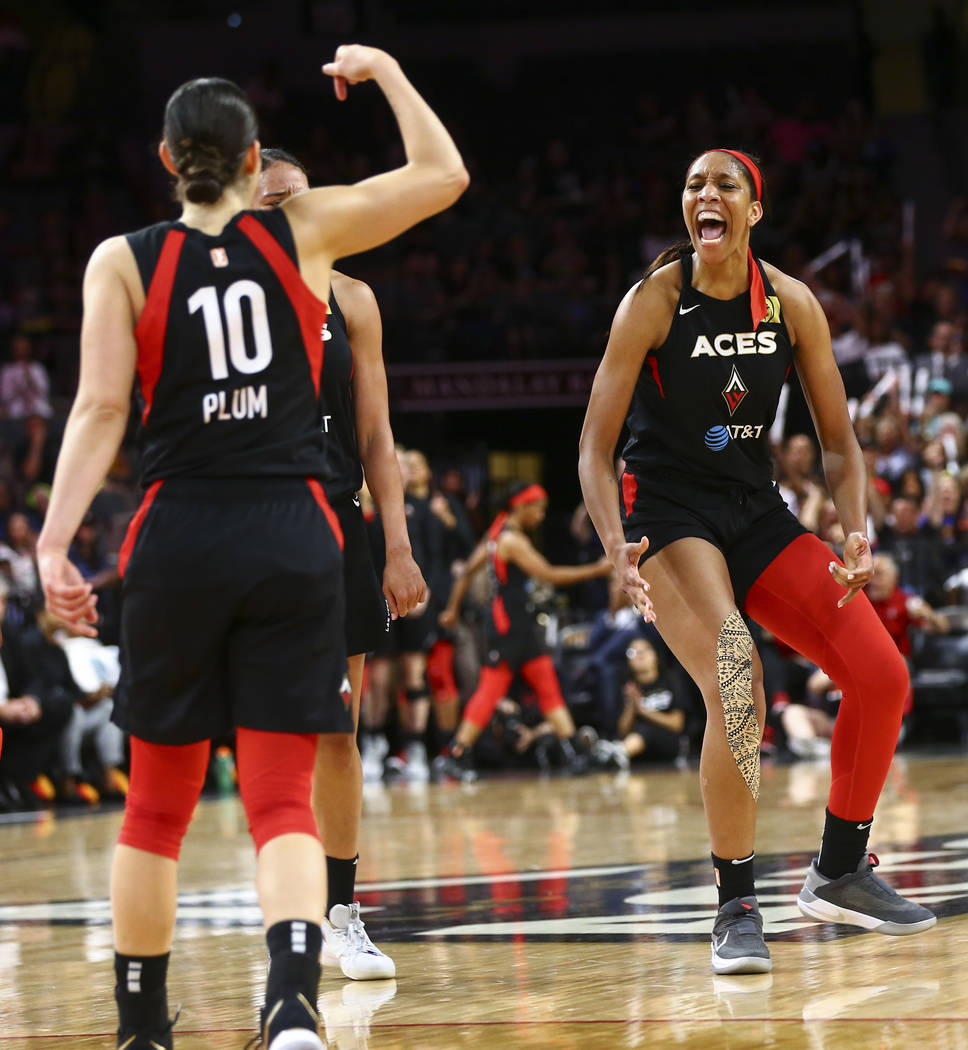 Aces coach Bill Laimbeer was candid — as usual — Thursday night after a 95-72 loss to the Washington Mystics.
"An experienced basketball team kicked the crap out of an inexperienced basketball team," he said. "They played very well, and we didn't."
No kidding.
Las Vegas sputtered to an ugly 95-72 loss at Mandalay Bay Events Center before an announced crowd of 4,410. A'ja Wilson scored a season-high 28 points, but Mystics star Elena Delle Donne countered with 29 points, 11 rebounds — and helped her team shoot 52.9 percent against the best defensive team in the league.
"We don't know what a big game is," Laimbeer said. "Washington wanted that a lot more than we did tonight. Hopefully, we learn from that. … We put our heads down. It's one game. It can't happen again. We learn from this, it's great. We don't learn from this, it's bad."
The Aces had won back-back-back games and boasted a winning record at this point of the season for the first time since 2014. But a majority of the roster hasn't played in a playoff game — or many meaningful regular season games — whereas the Mystics advanced last year to the WNBA Finals.
They once again exhibited their pedigree Thursday night and dissected Las Vegas (4-4) with crisp, unselfish ball movement en route to a 51-39 halftime lead. The Aces struggled against Washington's pressure man-to-man defense, and their post players at times slowed the flow of the offense — despite effective individual outings.
They weren't efficient in their execution, while the Mystics embodied execution.
"That's the type of team they are," Wilson said. "They don't make a lot of turnovers. They don't make a lot of mistakes. … That's the type of team we can be and the type of team we need to be."
The Aces aren't that type of team, yet, though, and wilted in the second half after an early run.
They opened the third quarter with an 11-5 spurt but promptly surrendered 10 straight points and trailed by double figures for the remainder of regulation. Wilson made 11 of 14 shots in her most productive performance this season, but she said the Aces were demoralized by Washington's shooting.
"That can kind of take a toll of you as a player," she said. "When you see the ball go through the hoop and it's not your team, it can kind of change your demeanor a little bit. But that's unacceptable for us."
Ariel Atkins added 19 points and Tianna Hawkins scored 15 for Washington, which shot 10 of 20 from 3-point range.
Liz Cambage had 14 points and six rebounds for the Aces, but the starting guards, Kayla McBride, Jackie Young and Kelsey Plum, combined to score 11 points on 4-for-25 shooting.
"We just didn't have an answer," McBride said. "There's no excuses. I think (we need to) go and watch the film, see how we can get better for Saturday's game against (the Dallas Wings)."
More Aces: Follow at reviewjournal.com/aces and @RJ_Sports on Twitter.
Contact reporter Sam Gordon at sgordon@reviewjournal.com. Follow @BySamGordon on Twitter.