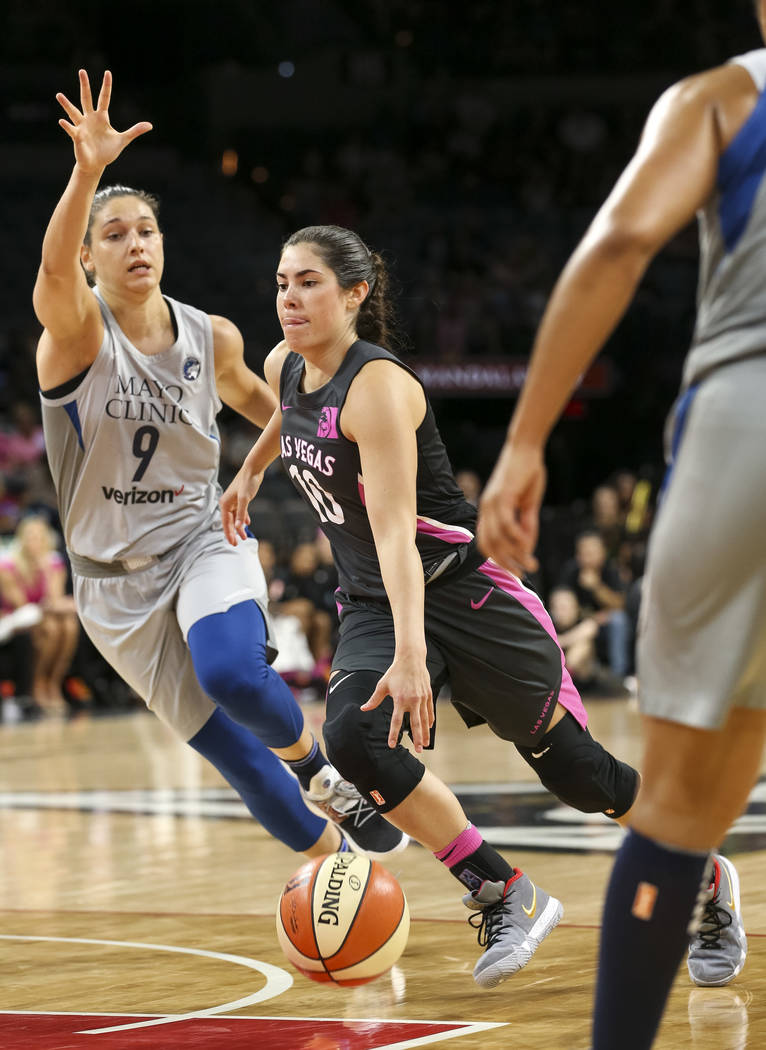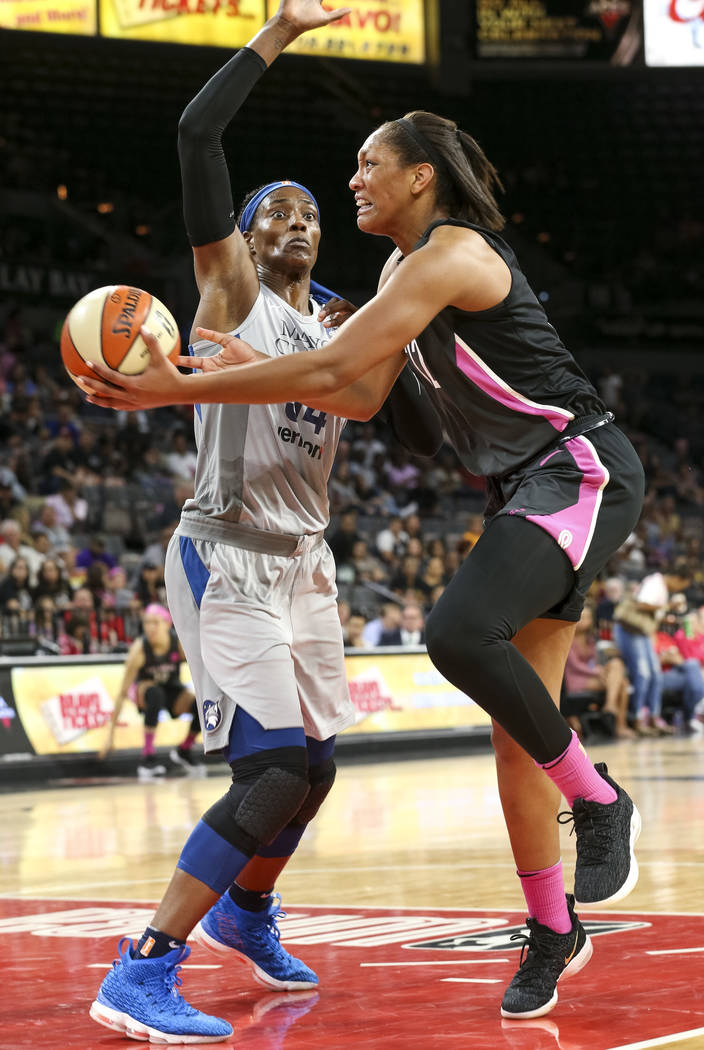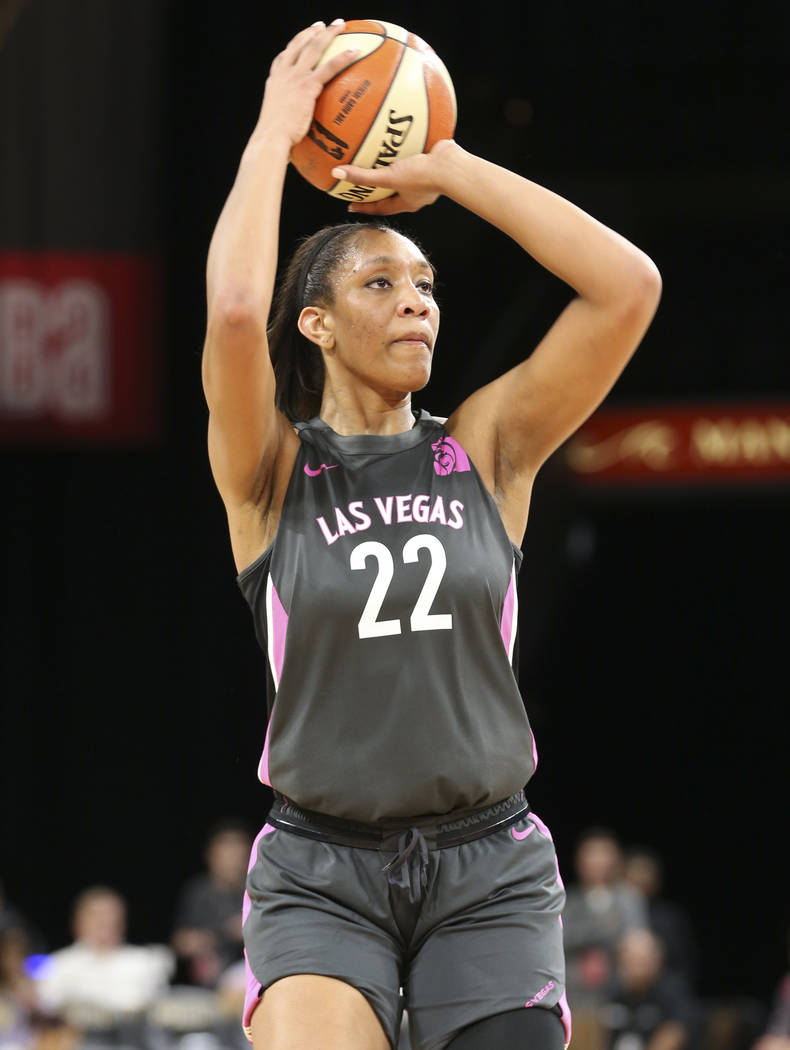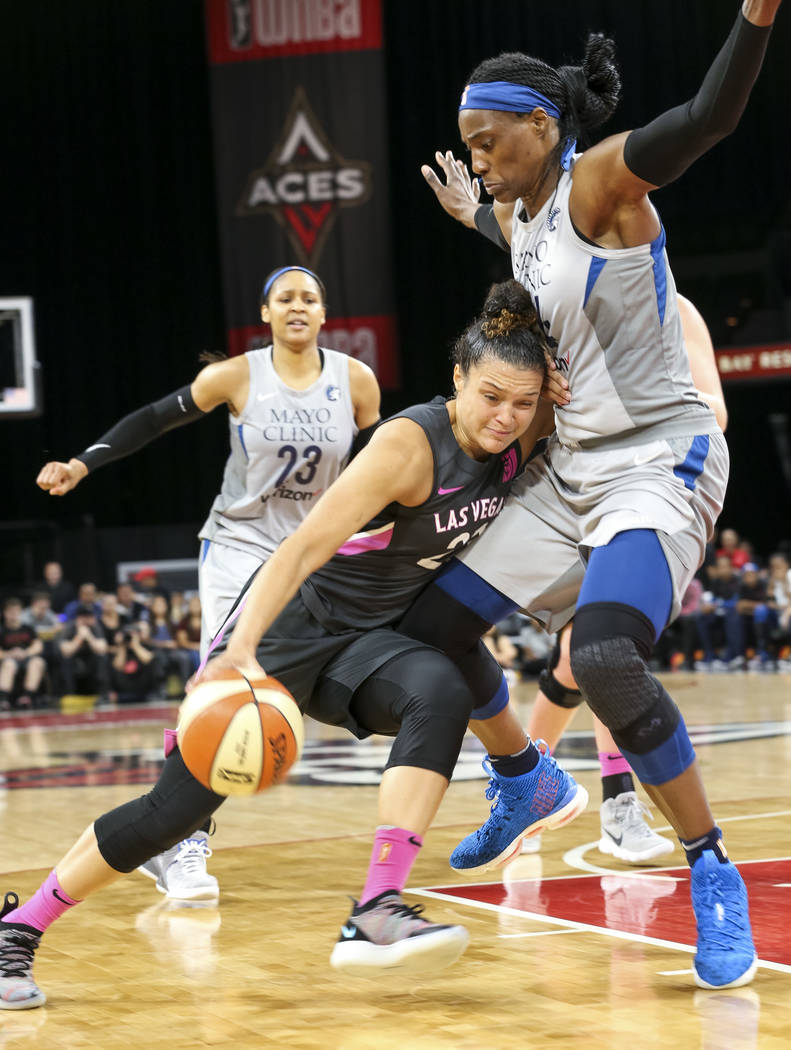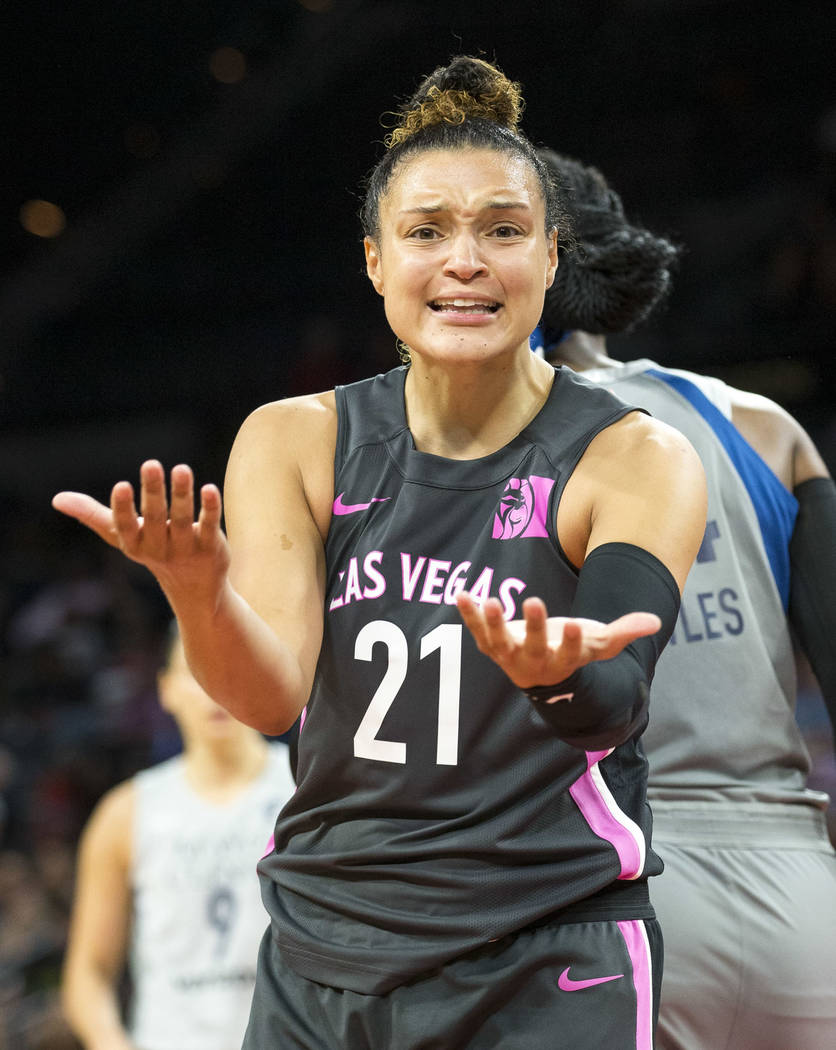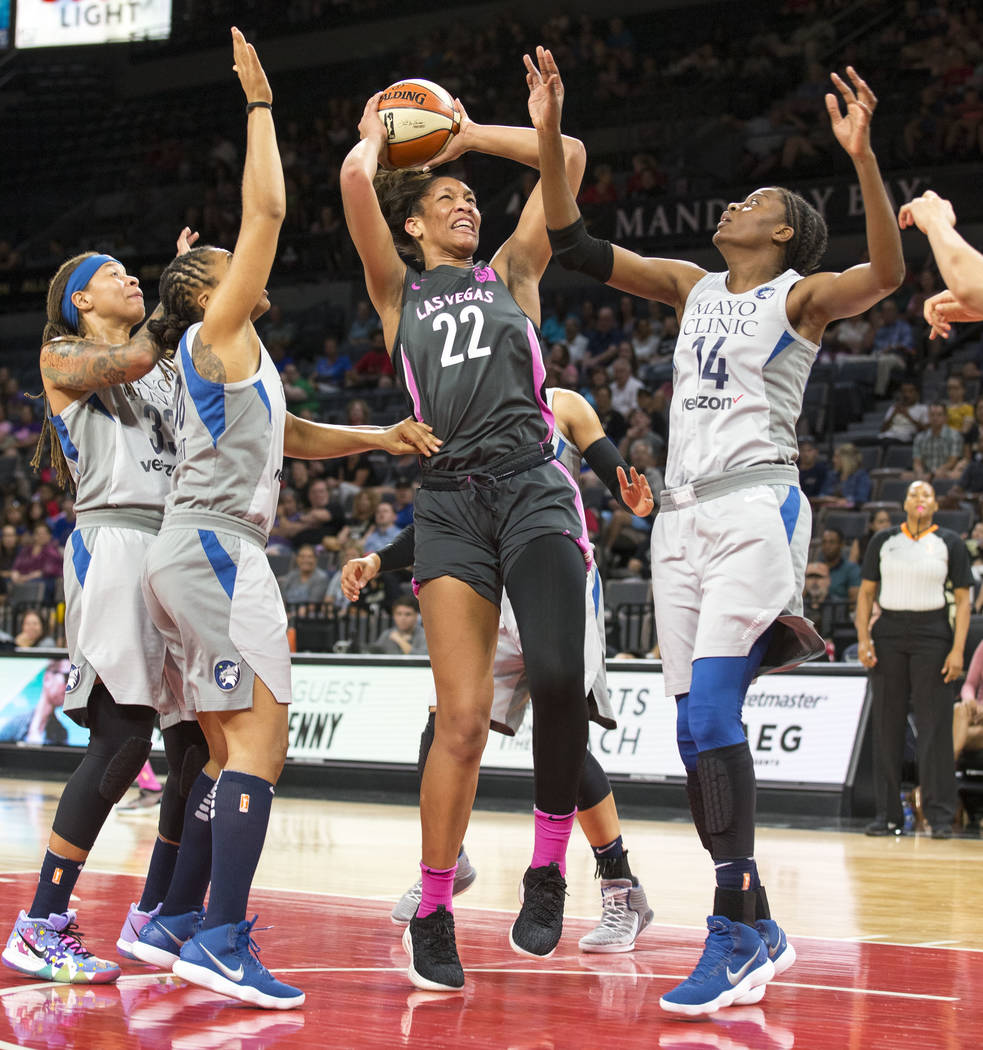 Aces coach Bill Laimbeer didn't let short-term disappointment deter long-term optimism.
"We're still in the playoff chase. We have to win out to give ourselves a good chance," he said after an 89-73 home loss to the Minnesota Lynx on Thursday at Mandalay Bay Events Center. "It's on to the next game. We have to win the next game."
The Aces (12-18) still have an outside shot at a WNBA playoff berth despite a five-game losing streak that began immediately after the All-Star break. They're 2½ games behind the Dallas Wings (14-15), who have lost six in a row and conclude their season with four of five games on the road against playoff teams.
Their other game is against the Aces, who are two losses, two Dallas wins or a combination of both from elimination in their inaugural season.
Las Vegas has four games remaining, three of them at home.
"Nothing good is happening for our basketball team," Laimbeer said. "We need something good to happen for us, especially a win. (It) would really help."
The Aces haven't won a game since July 22, when they beat the Indiana Fever team that they will host Saturday.
They've given up more than 100 points in three of their past four games and lost by forfeit after sitting out their game against the Washington Mystics on Aug. 3 because of travel issues.
The offense isn't as efficient since the break. The defense is nonexistent.
"We haven't been the same team since the All-Star break. We just can't get on track," Laimbeer said. "We're in desperate need of a win."
Sports books think they'll get one Saturday against the Fever, whose 5-25 record is the worst in the WNBA. The Aces, who are 2-0 against Indiana, are 9½-point favorites.
Las Vegas also is 2-0 against the New York Liberty (7-22), who come to town Wednesday. Las Vegas plays at Dallas next Friday and concludes the regular season with a home game against the Atlanta Dream on Aug. 19.
There's still some time for the Aces to regroup.
"This is the part where you have to lock into the little things," Las Vegas rookie forward/center A'ja Wilson said. "You never know what happens. It's kind of like March in the NCAA. You never know. For us to keep reaching our playoff goals and to see that light … (we have to) turn the page and get back at it."
Contact reporter Sam Gordon at sgordon@reviewjournal.com. Follow @BySamGordon on Twitter.
added to story body w/o records