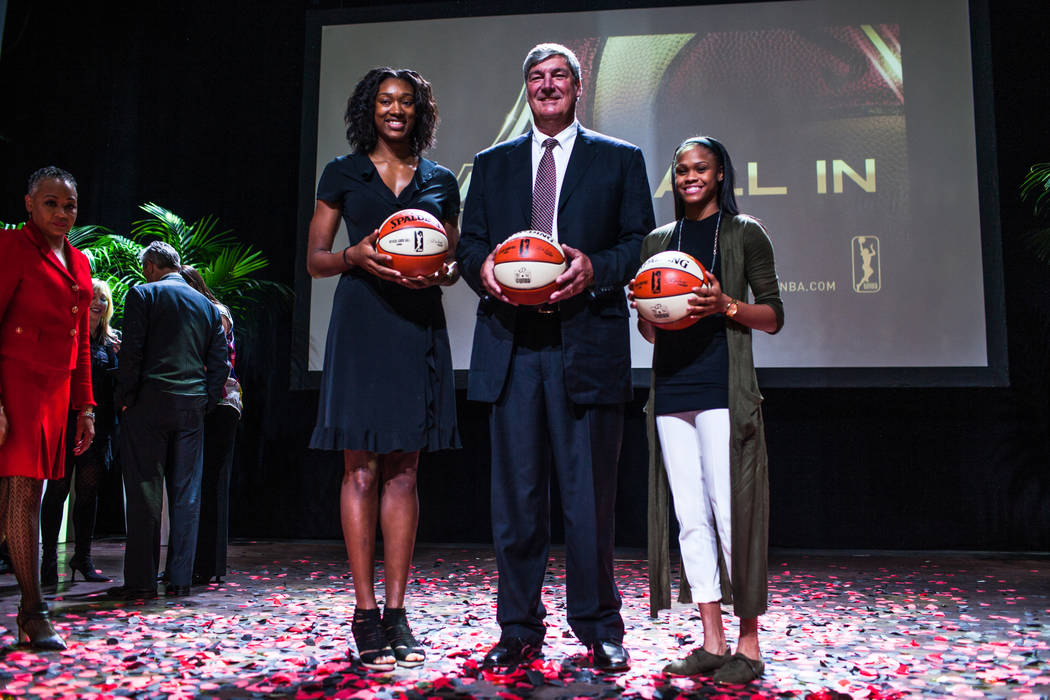 Bill Laimbeer's coaching staff is finally intact.
The Las Vegas Aces' head coach and general manager unveiled his assistant coaches Wednesday night in a televised interview with KLAS-8.
He'll be joined on the sidelines this season by former WNBA veterans Kelly Schumacher-Raimon and Vickie Johnson.
Schumacher-Raimon played college basketball at national power Connecticut from 1997-2001, and played in the WNBA from 2001-09.
She won a pair of WNBA championships with the Detroit Shock in 2008-09 while playing for Laimbeer, who coached the team from 2003-09.
Schumacher-Raimon was on the Chicago Sky's coaching staff last season.
Johnson played college basketball at Louisiana Tech from 1992-96, and was drafted in the inaugural WNBA Elite draft in 1997.
She played in the WNBA from 1997-2009, and spent the last seven years coaching the San Antonio Stars — serving as an assistant from 2011-16 and head coach last season.
The Aces relocated to Las Vegas from San Antonio in October.
Contact reporter Sam Gordon at sgordon@reviewjournal.com. Follow @BySamGordon on Twitter.