Las Vegas Aces, without Wilson, hold off Minnesota Lynx
Updated July 21, 2019 - 7:11 pm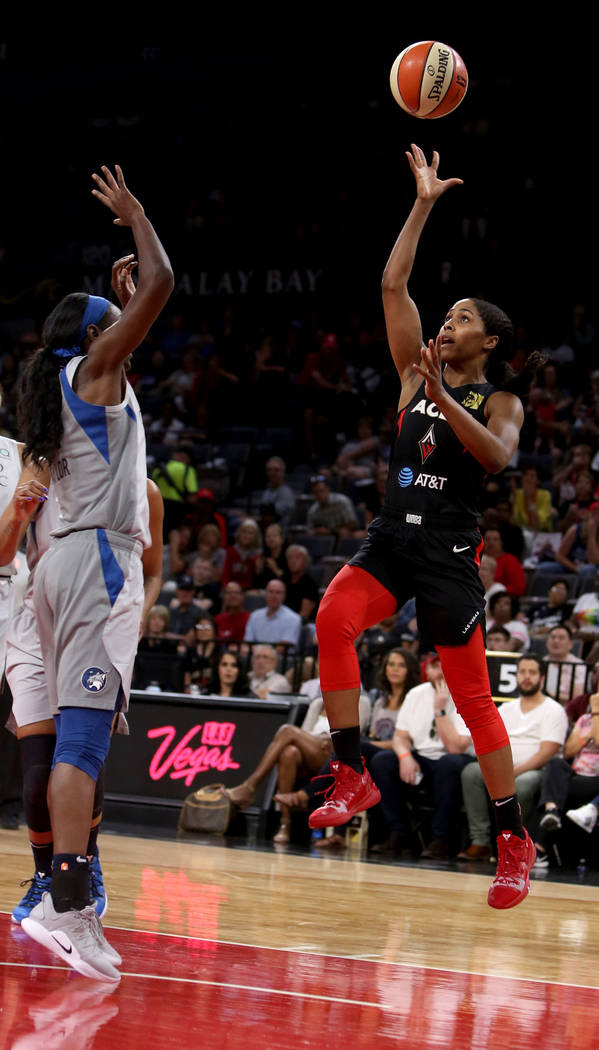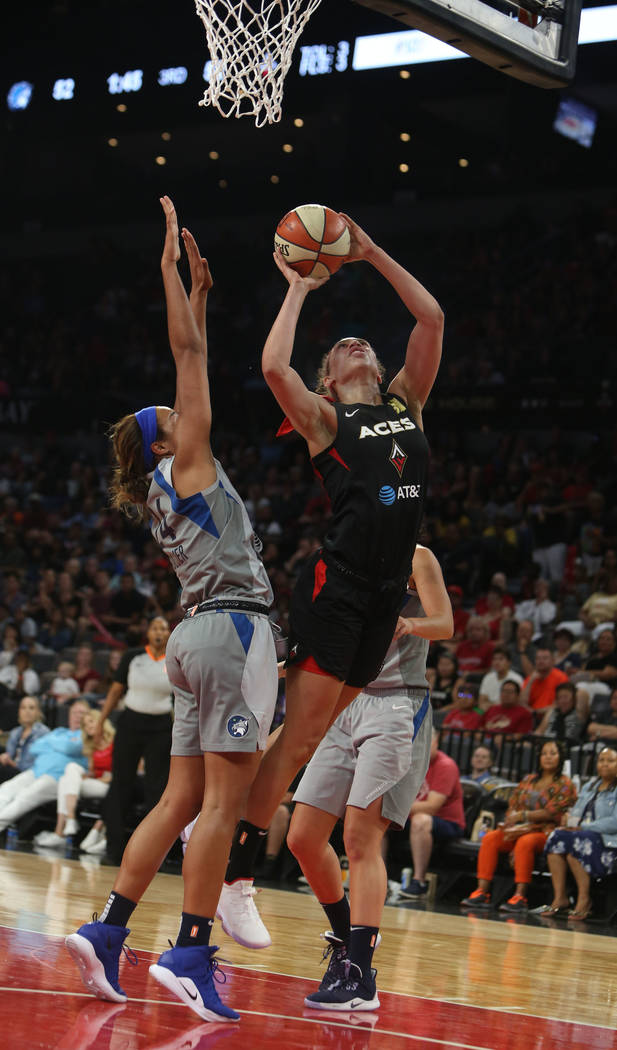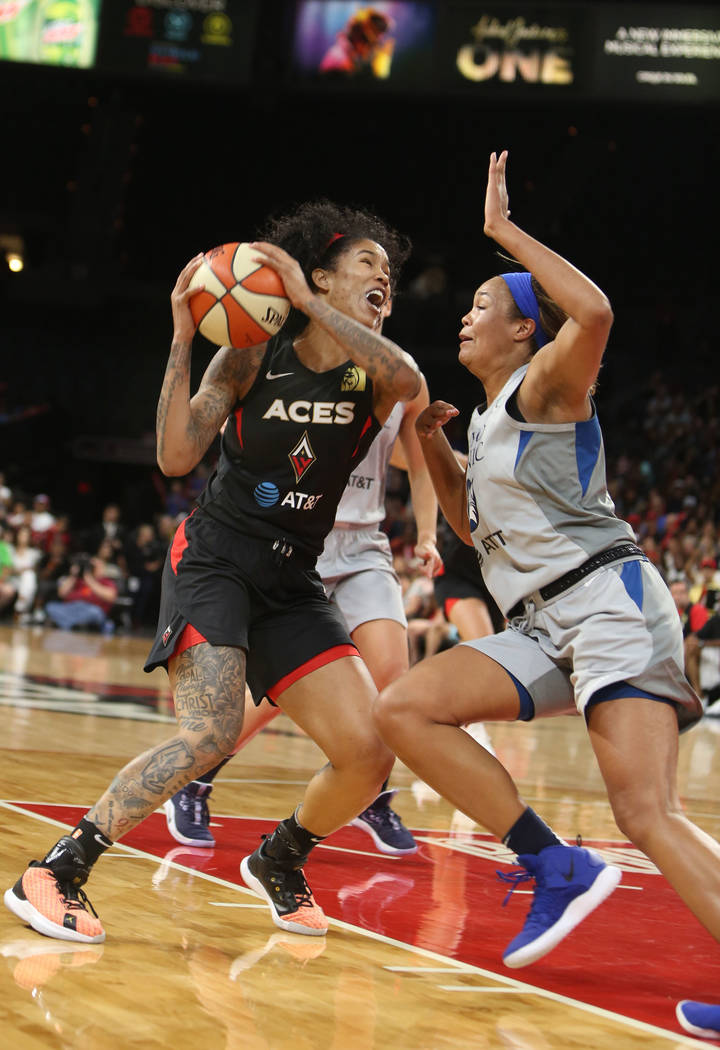 Injured Aces forward A'ja Wilson sat alongside her teammates Sunday and cheered exuberantly as they battled the Minnesota Lynx at Mandalay Bay Events Center.
No, she couldn't play, and probably won't play for at least a few weeks.
But Liz Cambage and Kayla McBride provided plenty for Wilson and Co. to cheer for.
Cambage had 22 points and 13 rebounds and McBride scored 20 to propel Las Vegas to a 79-74 victory in its first game without Wilson, who sported a walking boot on her sprained left ankle and a pair of crutches to go with it.
Aces coach Bill Laimbeer didn't provide a timetable for Wilson's return, indicating only that she'll need a matter of weeks to recover. But the rest of the team proved more than capable of competing — and winning — without the two-time All-Star.
"She's been our best scorer all season long. She is who she is. She demands a lot of attention on defense," McBride said. "We just had to work through it. … We're going to figure it out. It's next man up."
Wilson injured her ankle against the Seattle Storm on Friday after colliding with Cambage while pursuing a rebound. She had two doctor's appointments over the weekend, but won't be fit to play for a while and will miss Saturday's All-Star Game, for which she is a captain.
Top reserve Dearica Hamby started in her place Sunday and provided 14 points, seven rebounds and four assists.
"This team, one through 11, is capable of having a great game," Hamby said. "One man down is an opportunity for the next player."
The Aces featured Cambage and McBride in the first half while Hamby scrapped for nine points against Minnesota's stout frontcourt. McBride made a pair of early 3-pointers and Cambage banged with Lynx center Sylvia Fowles, who picked up three fouls and sat most of the second quarter.
Las Vegas couldn't build on a 39-37 halftime lead, though, and entered the fourth quarter tied at 54-all. But Cambage went to work in the low and high posts, and scored 11 points in the final period to stymie the Lynx (10-9).
"She's just been really consistent for us," McBride said of Cambage. "With A'ja out, we know she's going to have to step up a little bit. I was proud of her effort."
Aces backup point guard Sydney Colson rolled her ankle midway through the third quarter and did not return. Laimbeer said he doesn't think her injury is as serious as Wilson's, though it does leave Las Vegas with just nine healthy players — three fewer than the league maximum of 12.
He said the Aces will consider signing a free agent to a seven-day contract in an effort to bolster their short-term depth. Free agents can sign contracts for the remainder of the season starting Aug. 5.
"We'll get more perimeter action (without Wilson)," Laimbeer said. "We're going to be more of a movement type of offense now rather than just dominate in the post."
More Aces: Follow at reviewjournal.com/aces and @RJ_Sports on Twitter.
Contact reporter Sam Gordon at sgordon@reviewjournal.com. Follow @BySamGordon on Twitter.