Second-year forward Nia Coffey ready to break out for Aces
Updated May 5, 2018 - 7:49 pm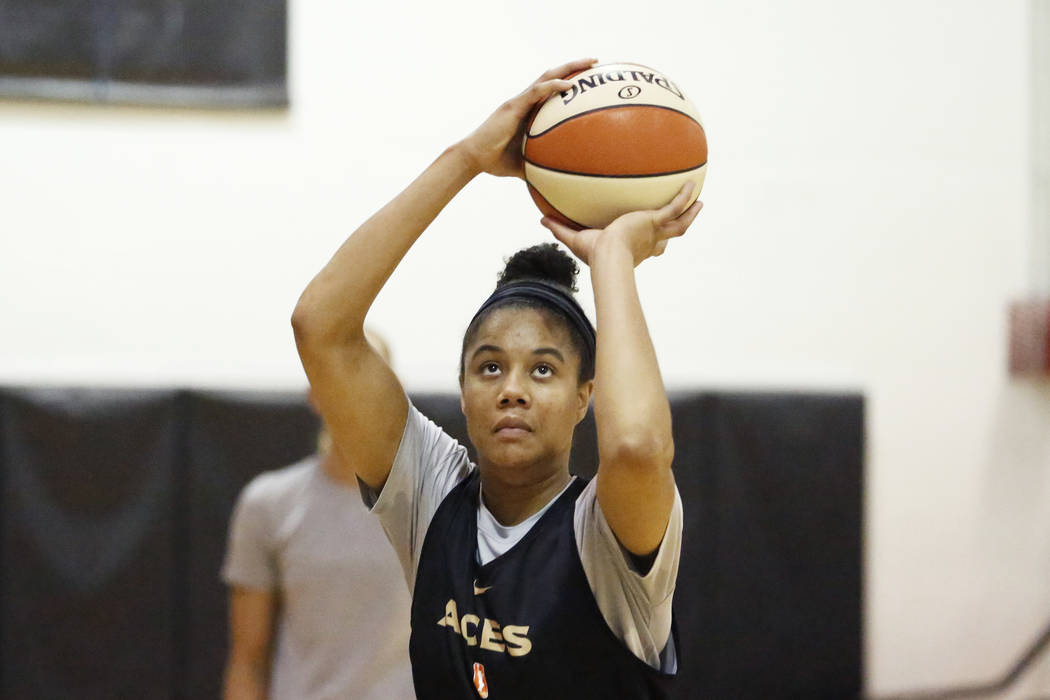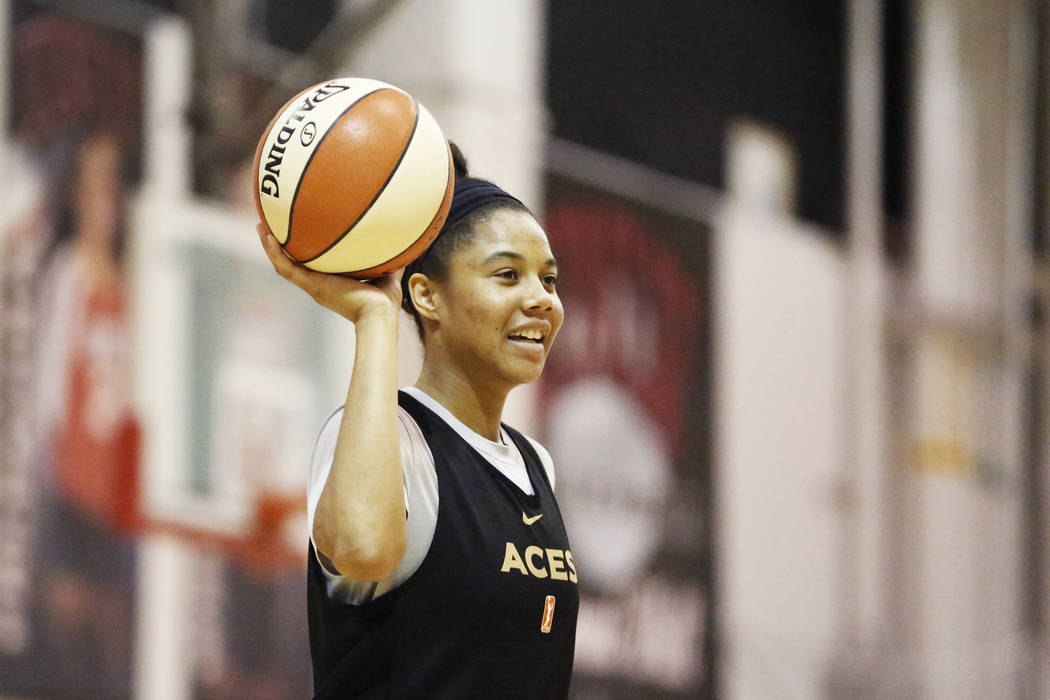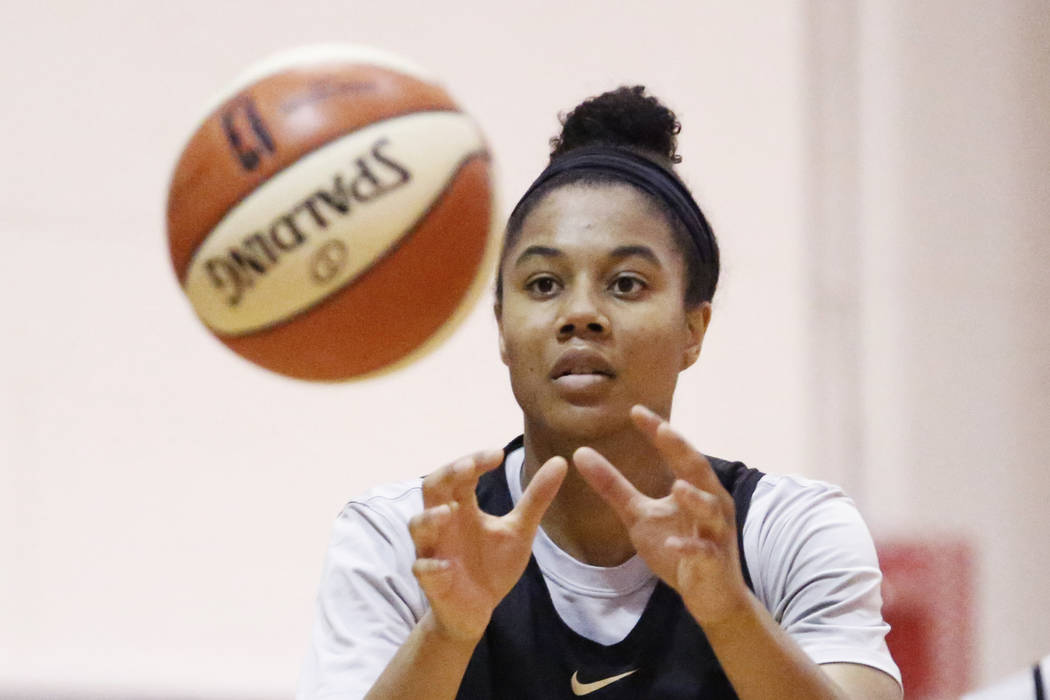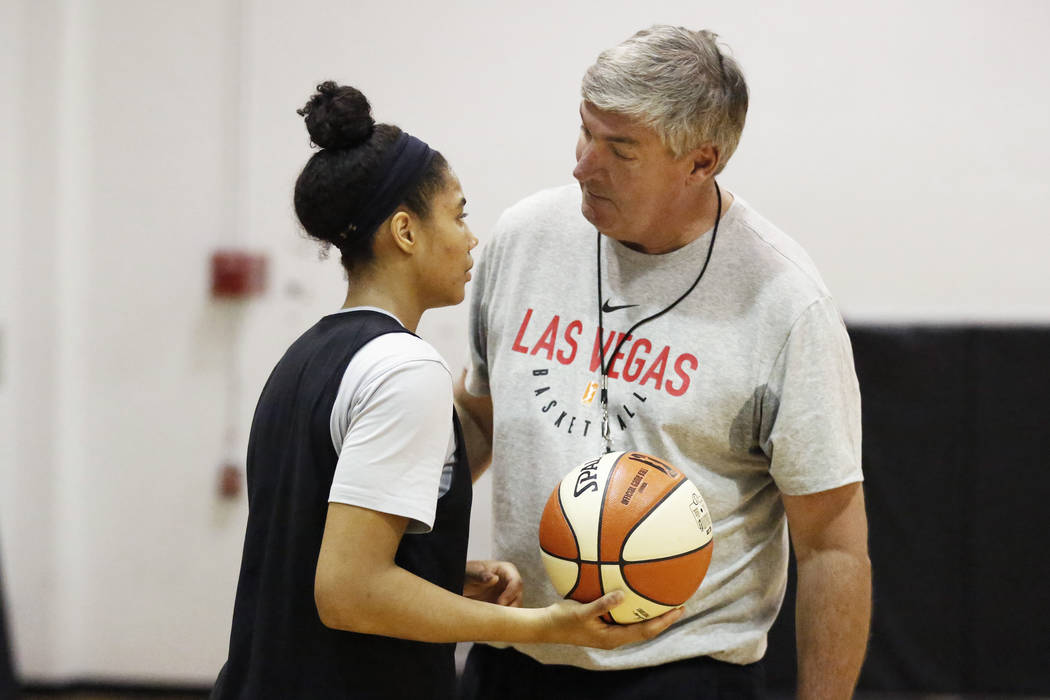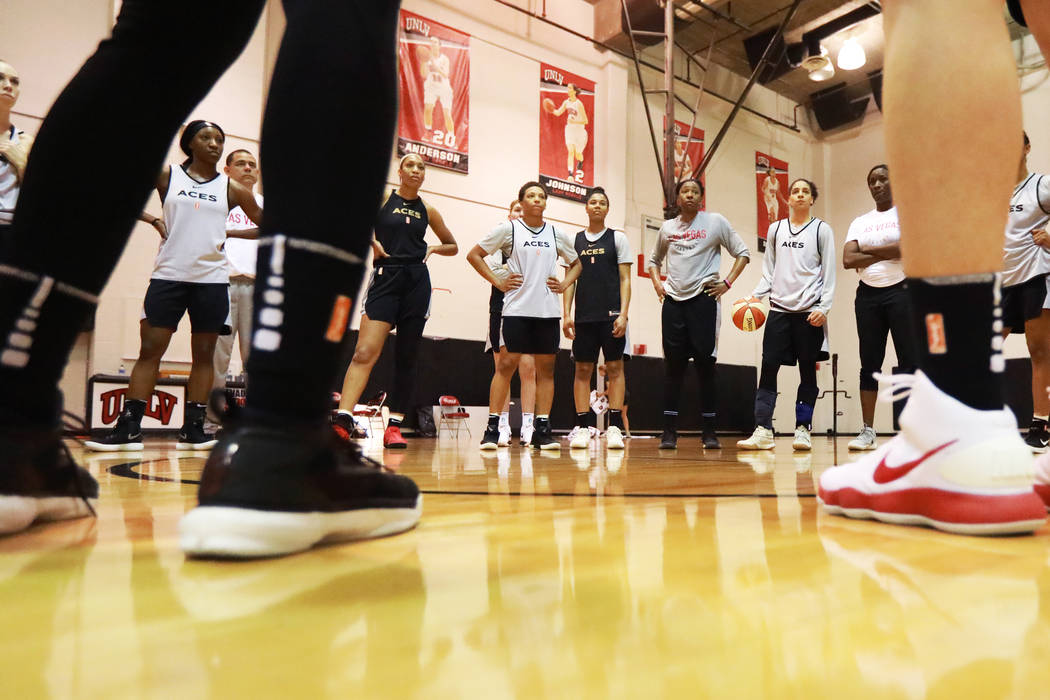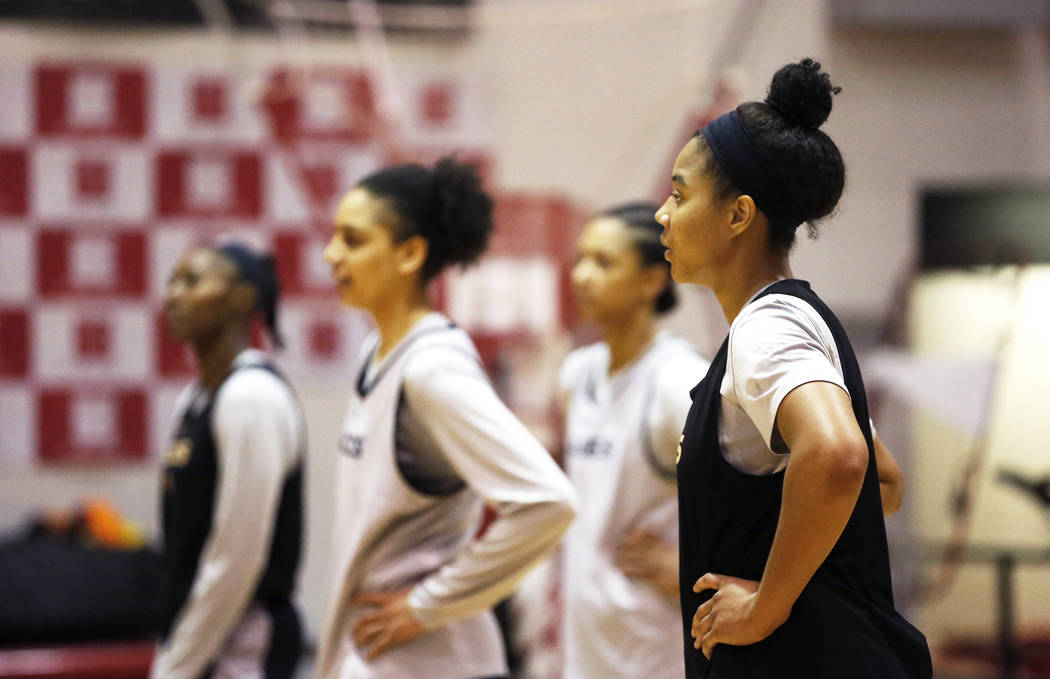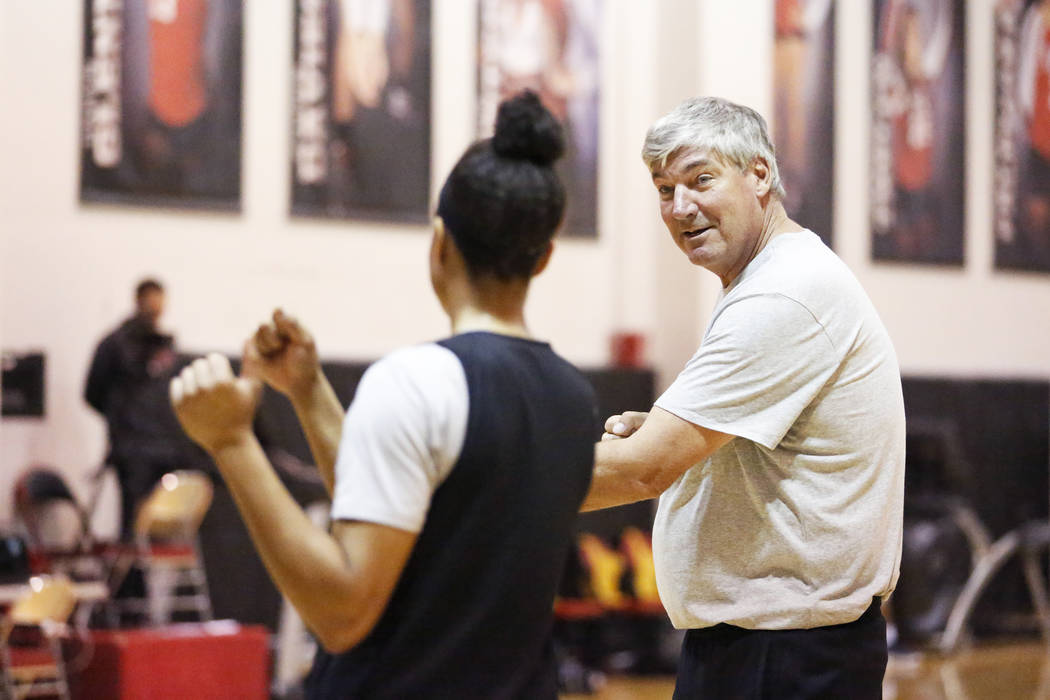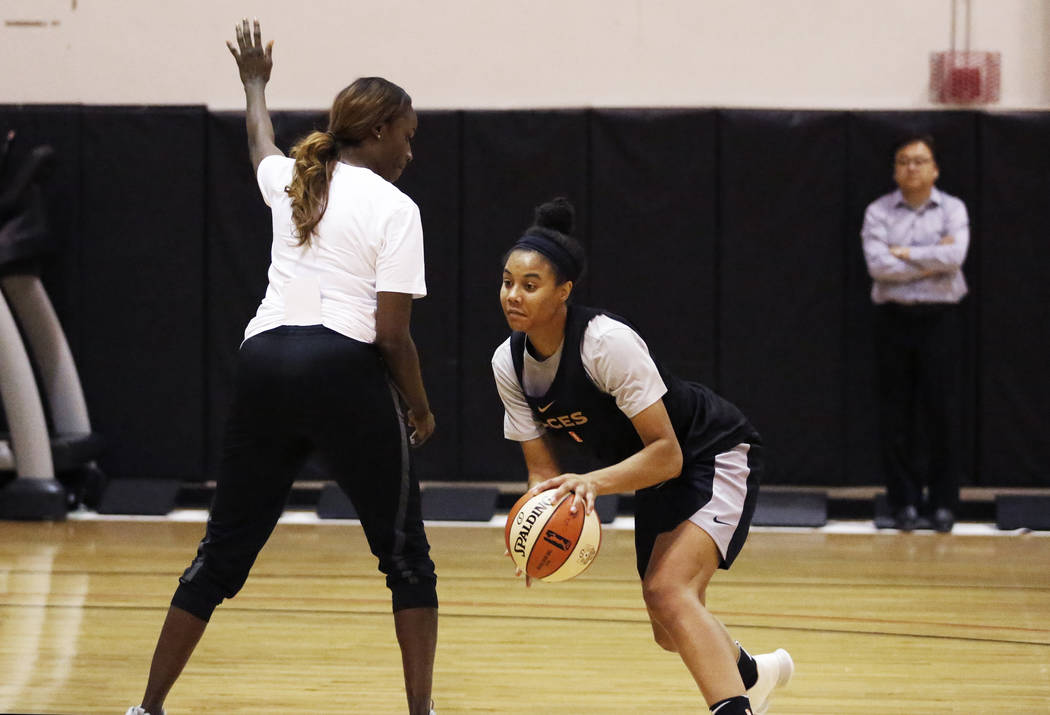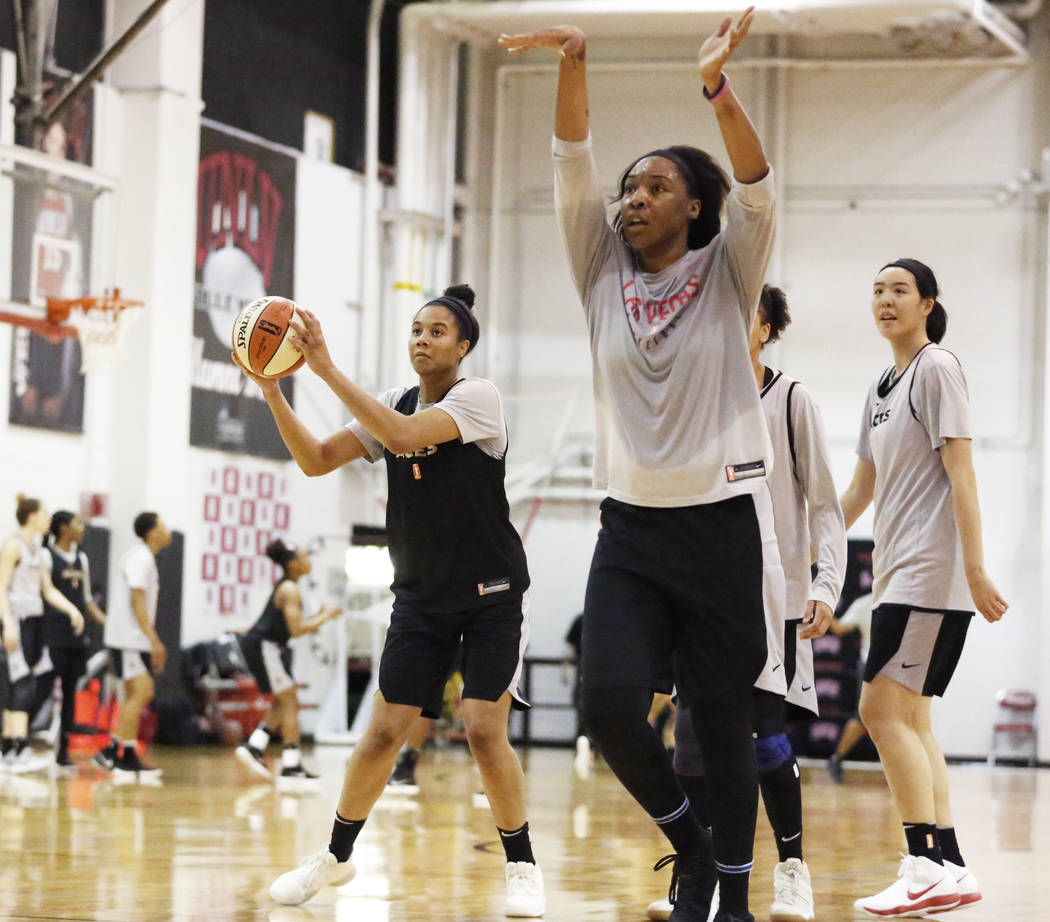 Aces second-year forward Nia Coffey played sparingly as a rookie last season.
Las Vegas coach Bill Laimbeer can't figure out why.
"Right now at training camp, I think she's been the surprise for me," Laimbeer said. "She's got a really good chance to be a really good player."
Coffey is primed for a bigger role after struggling last season in San Antonio, where she averaged 1.8 points, 1.9 rebounds and shot 27.1 percent from the field.
With a sturdy, agile 6-foot-2-inch frame, Laimbeer plans on harnessing her athleticism on the wing. And she's ready to blossom after starring with Maccabi Ramat Hen in Israel during the offseason.
"I wasn't prepared mentally for this level of play," Coffey said. "It's the best league in the world, and I didn't really understand that. But going overseas and just kind of finding myself again and working on my mentality, I am mentally prepared and excited to start being able to show what I can bring to this league."
Coffey was born into basketball and grew up playing in the Minneapolis metropolitan area. Her father, Richard, played for the University of Minnesota and sparingly in the NBA with the Minnesota Timberwolves in the 1990-91 season.
Her older sister, Sydney, played Division I basketball at Marist in New York, and her younger brother, Amir, plays at Minnesota now. But Nia was a late bloomer and ran track before opting for basketball.
"Sometimes when I took her brother and sister to the gym, she would feel left out because she didn't go," Richard Coffey said. "She started coming to the gym with us, started training. And right away, as raw as she was, I saw her athleticism … She just got better and better."
In high school, Coffey played on three state championship teams and was named a McDonald's All-American.
She then signed with Northwestern and set rebounding and scoring records. She was drafted No. 5 overall last year by the Stars, who relocated to Las Vegas in October, and struggled with the nuances of the professional game.
"It was different for her mentally, I think she lost a little confidence that first year," Richard Coffey said. "It was really important for her to go overseas and have a strong year."
Coffey averaged 18.0 points and 9.4 rebounds in 27 games for Maccabi Ramat Hen, shooting 46 percent from the field in 32 minutes per game.
She tinkered with her jump shot after returning to the U.S. and is a more complete and confident player in camp. She gets her first chance to show that Sunday when the Aces host the Chinese National Team in a preseason game at 5 p.m. at Mandalay Bay Events Center.
Richard Coffey played against Laimbeer during his stint in the NBA, and lauded his legendary toughness and leadership. He said he's grateful Laimbeer is coaching Nia, who is equally as grateful for a fresh start in her second WNBA season.
"She jumps out of the gym, she's strong, and she runs, and she's fast and she's quick," Laimbeer said. "She's utilizing her physical attributes. (We're teaching) her the basketball more intensely … If she continues to listen and implement, she'll do very well."
More Aces: Follow our Aces coverage at reviewjournal.com/aces and @RJ_Sports on Twitter.
Contact reporter Sam Gordon at sgordon@reviewjournal.com. Follow @BySamGordon on Twitter.
Game day
Who: Aces vs. Chinese National Team
What: Preseason game
When: 5 p.m. Sunday
Where: Mandalay Bay Events Center