Bishop Gorman girls avenge basketball loss to Spring Valley
Updated December 4, 2018 - 9:09 pm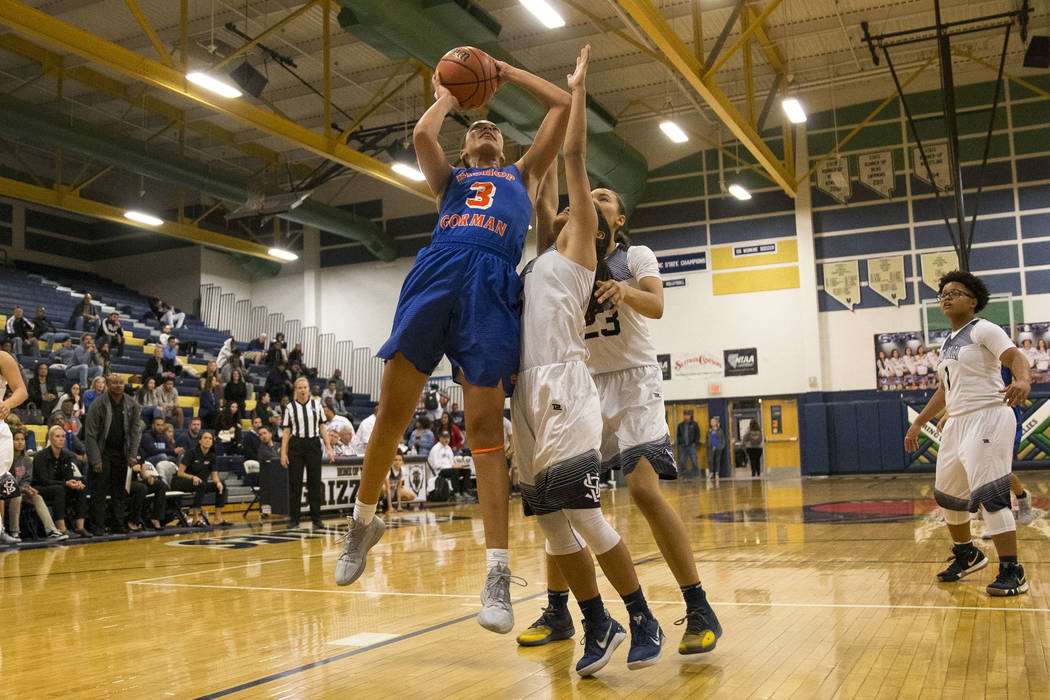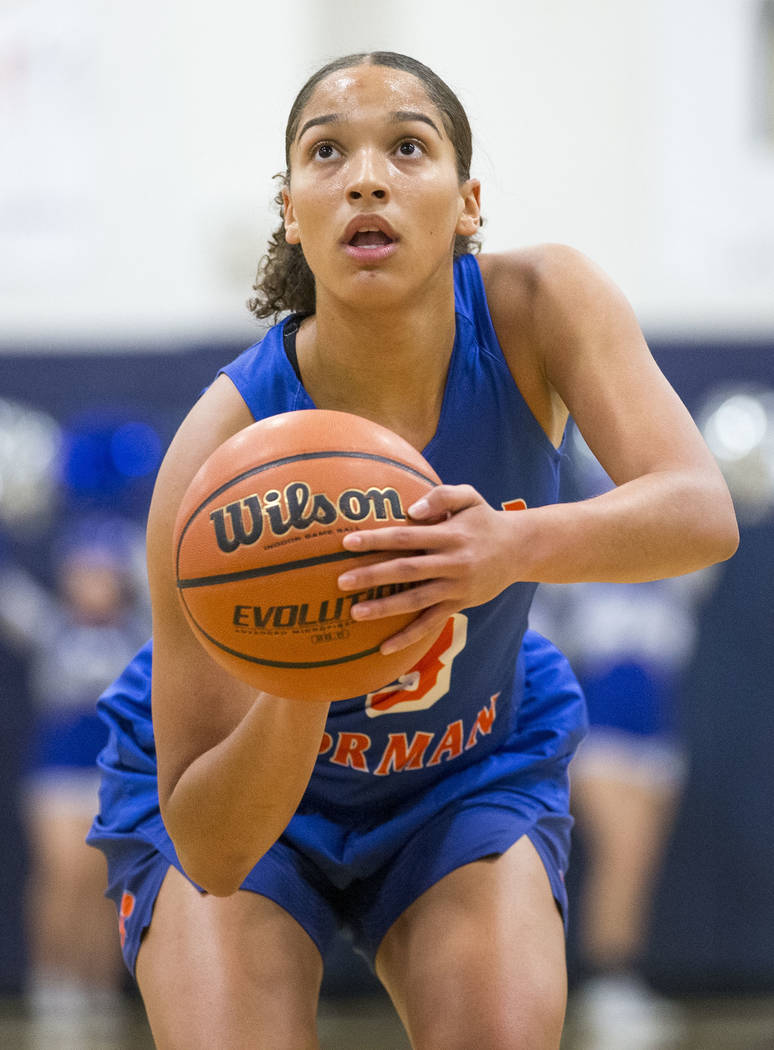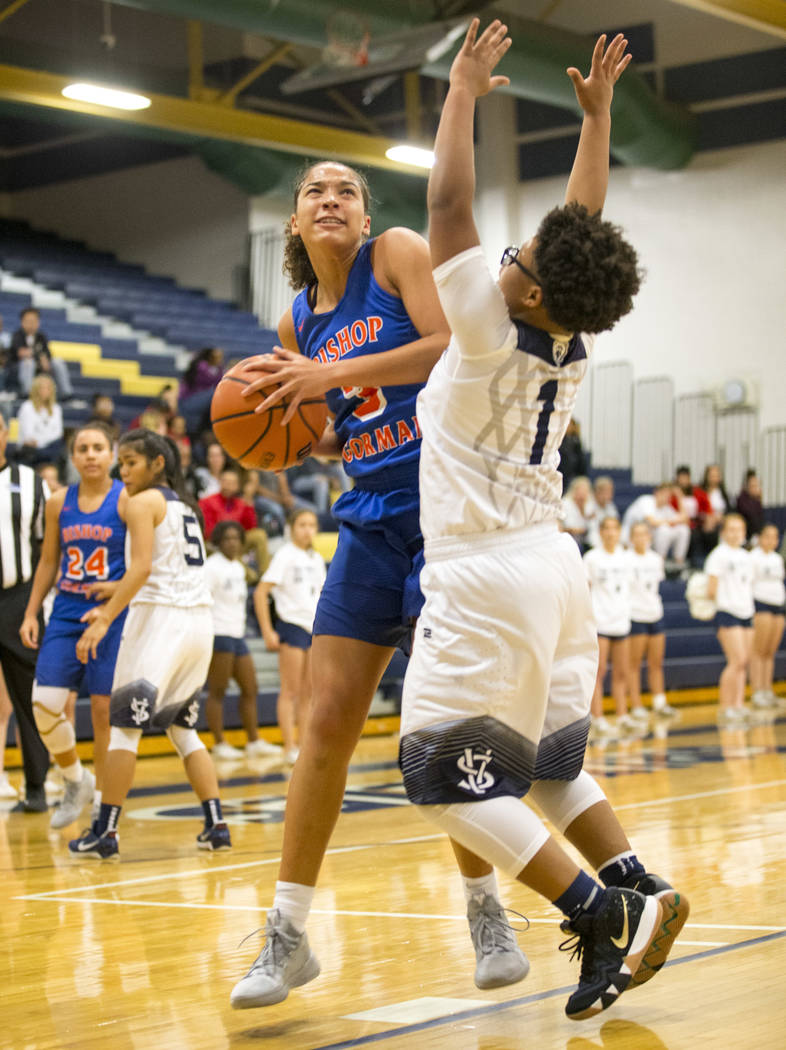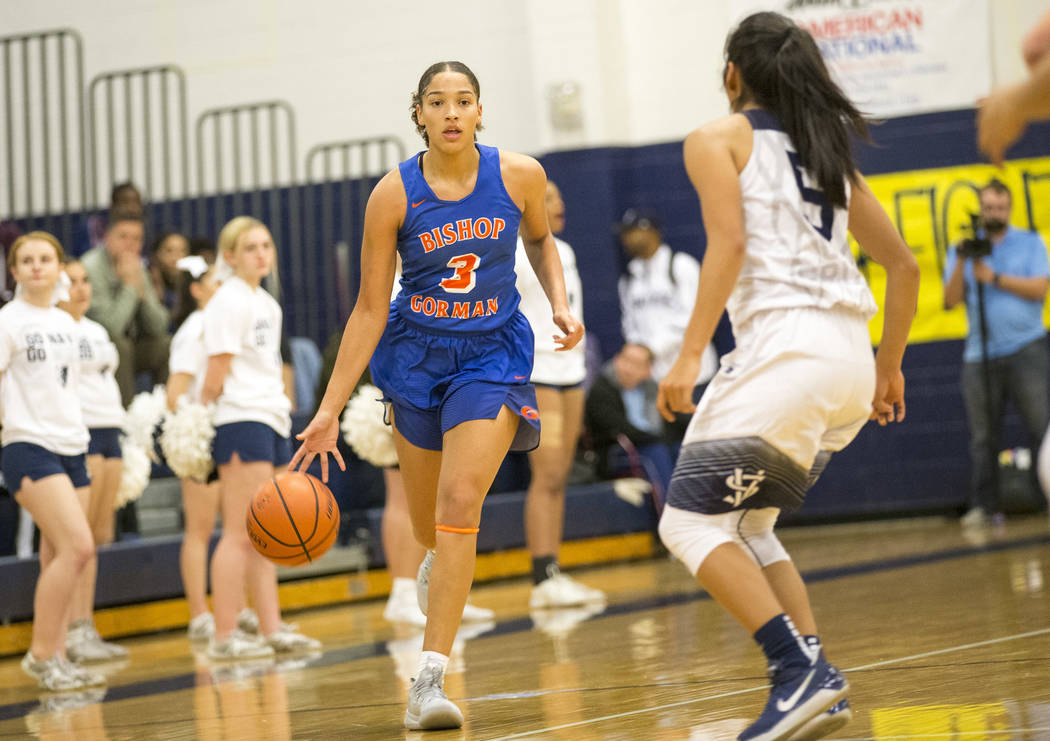 Bishop Gorman girls basketball coach Kevin Nixon didn't have to give his team much of a pep talk before its game against Spring Valley on Tuesday.
The Gaels were more than ready — on their own accord.
Gorman opened the game with a 15-2 run and withstood a late rally to secure a 56-44 road victory over the Grizzlies, who knocked the Gaels out of the region playoffs last season.
UC-Riverside recruit Georgia Ohiaeri finished with 18 points on 9-of-13 shooting and had 11 rebounds for Gorman (4-0, 1-0 Southwest League), and teammate Tierney Holcombe scored 11.
"We definitely were circling this game right when we saw the schedule" Ohiaeri said. "We were mentally prepared, and we came with that mindset, just knowing we're the more skilled team."
Though talented and deep, the Gaels struggled to jell last season, finishing with a 12-17 record and second-round loss to Spring Valley in the Class 4A Sunset Region playoffs.
But Gorman returned most of its rotation and played in several preseason events to prepare for this season, which it started with three victories in the Lake Powell Holiday Shootout in Arizona.
"We're more mature," Nixon said. "We're all comfortable with what we do, and we've got a lot of variety with what we can do. If we want to go big, we can go big. If we want to go small, we can go small."
The Gaels did a little of everything Tuesday and flummoxed the Grizzlies in the first half with their 2-3 zone defense. Ohiaeri scored at will in the post and on the perimeter, and delivered a key basket in the fourth quarter during a spirited Spring Valley run.
"We wanted her to assert herself," Nixon said. "That's what we're trying to do. … She was awesome."
Chelsea Camara scored 17 for the Grizzlies (2-4, 0-1), and teammate Alexus Quaadman had eight points and 15 rebounds. Standout underclassmen Aaliyah Gayles (injury) and Garrisen Freeman (coach's decision) did not play for Spring Valley.
More preps: Follow all of our Nevada Preps coverage online at nevadapreps.com and @NevadaPreps on Twitter.
Contact reporter Sam Gordon at sgordon@reviewjournal.com. Follow @BySamGordon on Twitter.