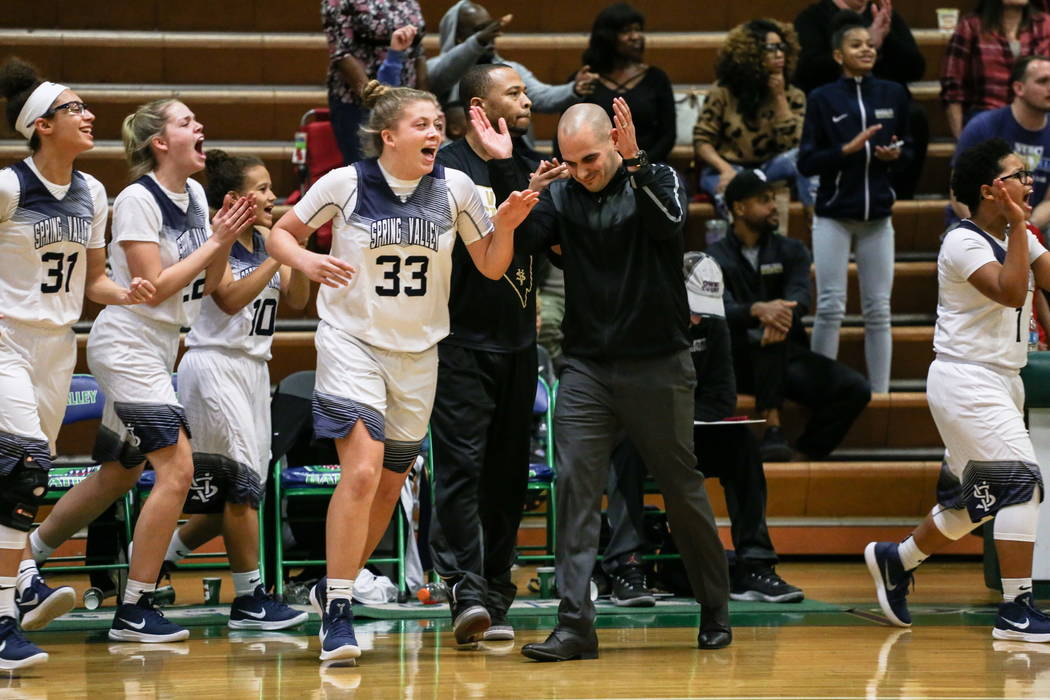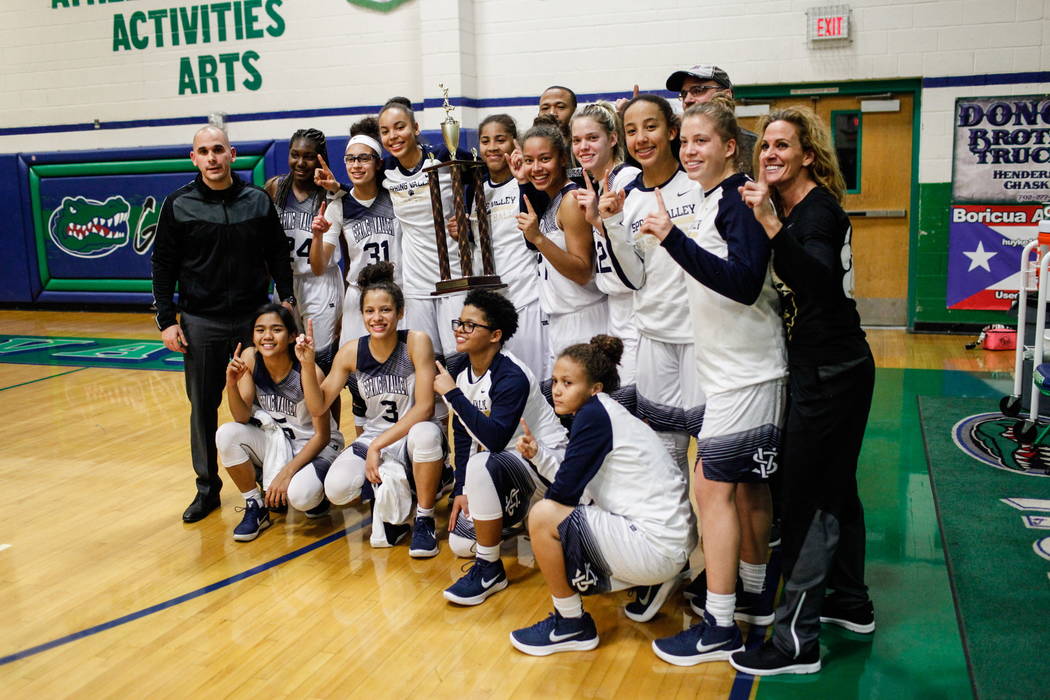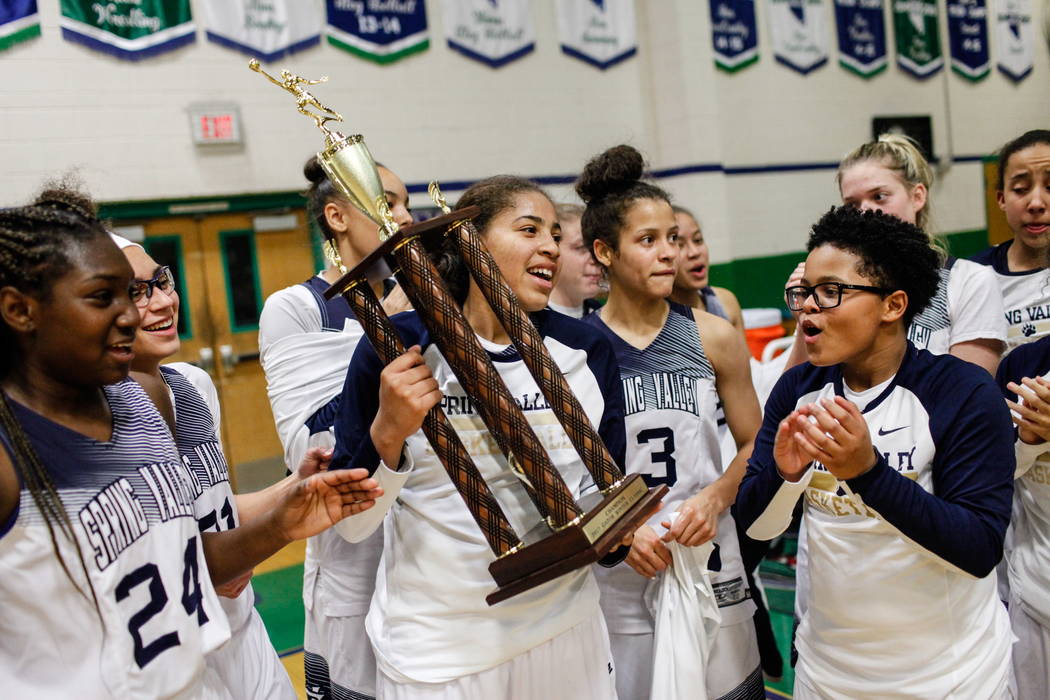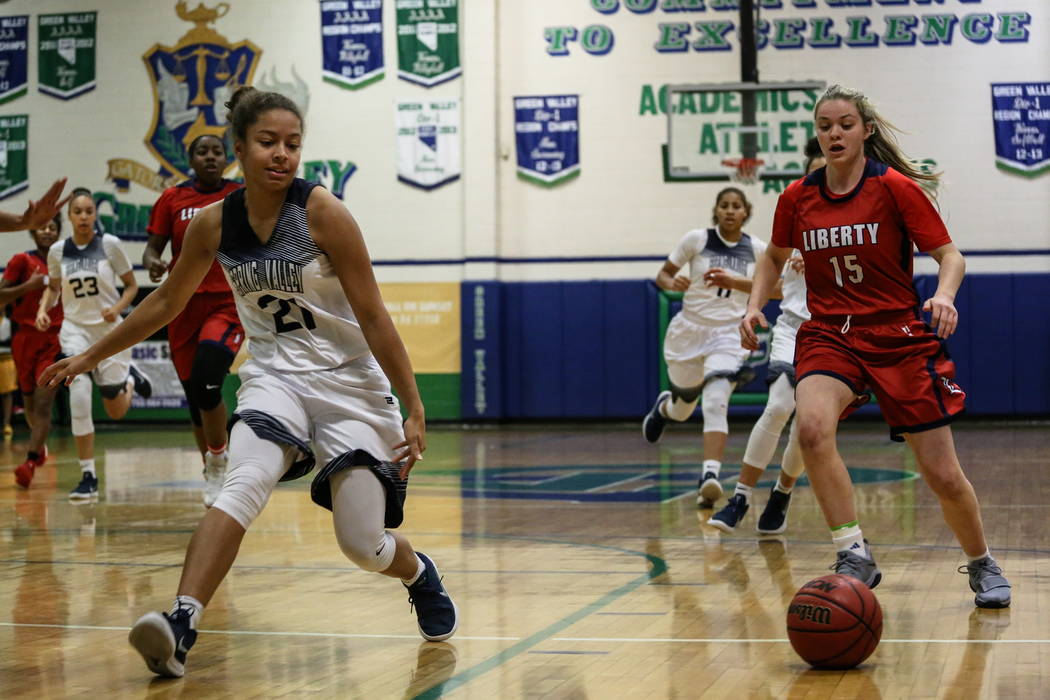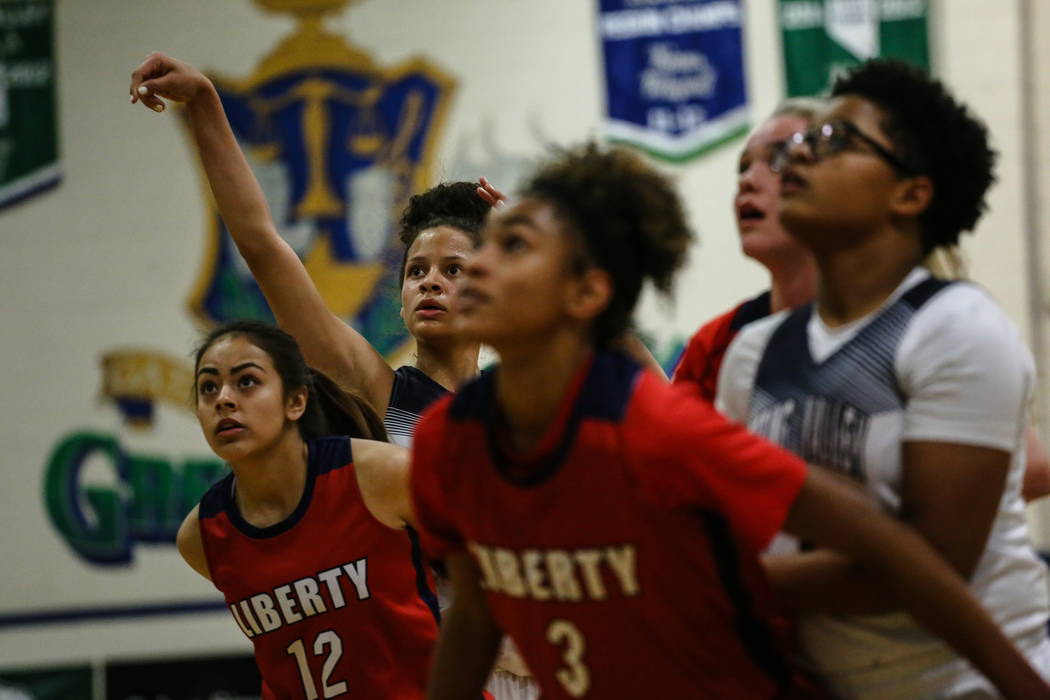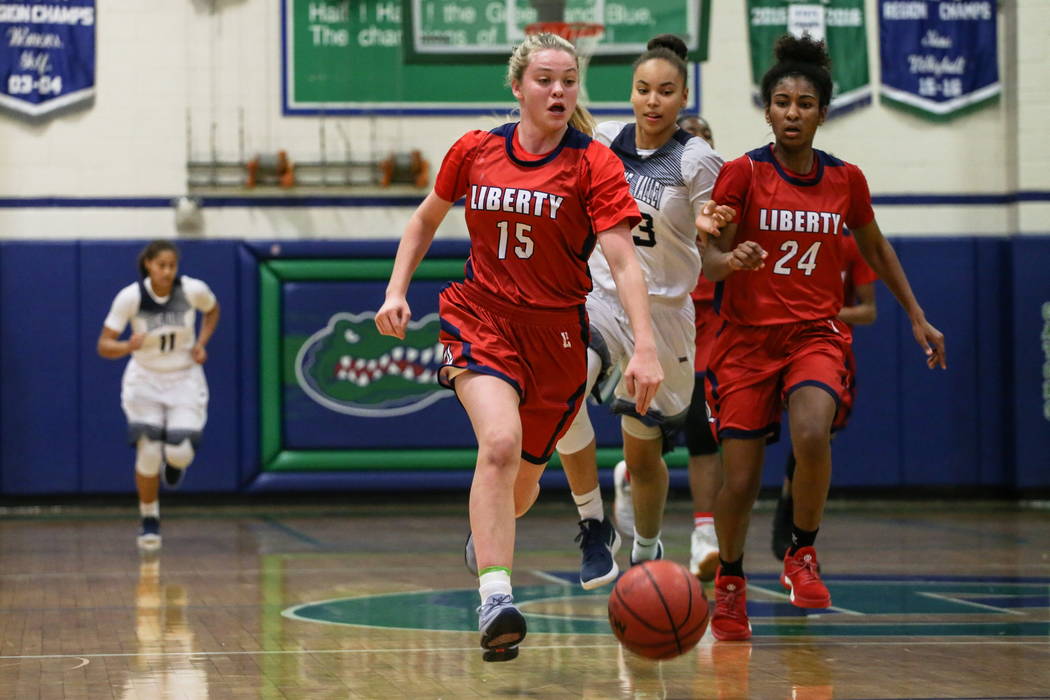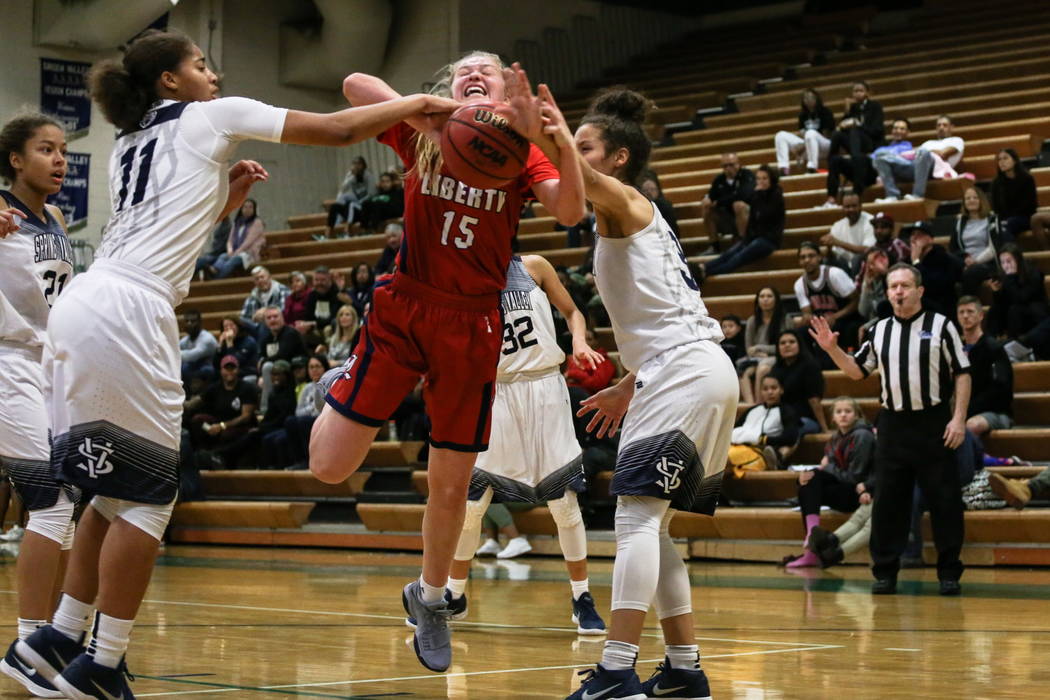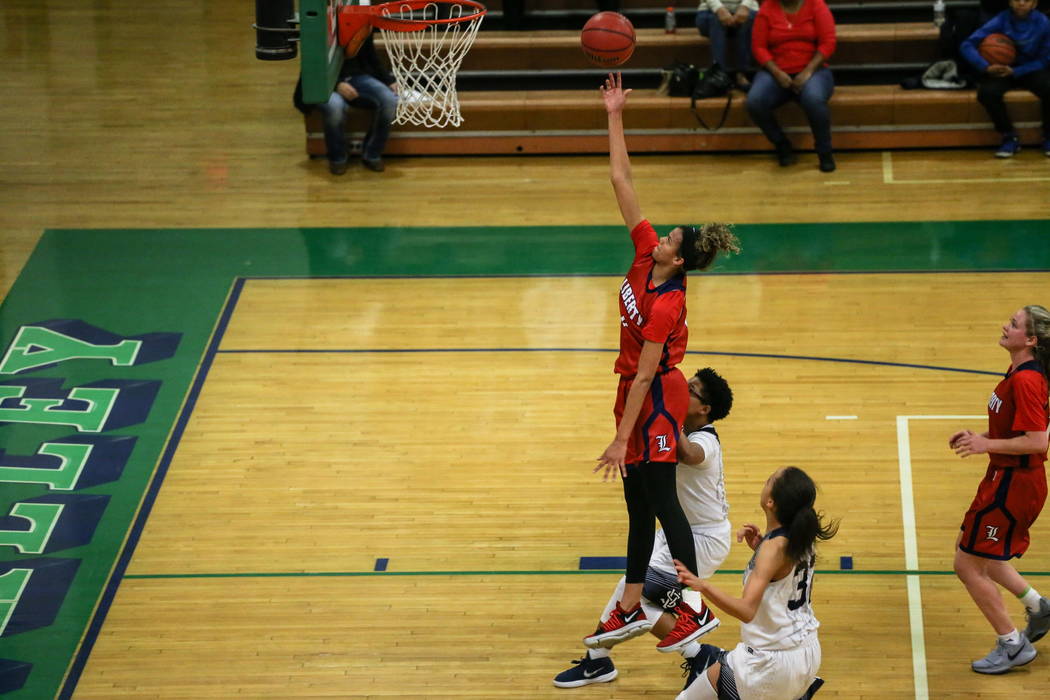 Yes, Spring Valley girls basketball coach Billy Hemberger was impressed with how Grizzlies senior Essence Booker scored 28 points against No. 2 Liberty on Saturday night.
But he was more impressed by junior Ella Zanders, who stepped in front of one of the state's best players to take a charge in the final seconds.
After all, her play won the third-ranked Grizzlies (13-2) the game. And the Gator Winter Classic.
Booker made two free throws with 13 seconds left, and Zanders stood her ground in the middle of the lane on the ensuing possession to draw an offensive foul by Patriots superstar Dre'una Edwards. Those plays clinched a 67-65 victory for Spring Valley in the diamond division title game at Green Valley.
"We know what it means," Hemberger said after celebrating alongside the Grizzlies. "We know what it means for the city, having the No. 2, No. 3 teams in the state (square off). It's exciting."
Spring Valley steamrolled its first five opponents in the tournament to set up a marquee matchup against Liberty (14-1), which won the Tarkanian Classic last week and features Edwards, a Utah signee, and Tennessee recruit Rae Burrell.
Booker outshined both of the Patriots stars in the early going, though, and scored 12 points in the first quarter to give the Grizzlies a 21-13 lead.
But the Patriots shifted to a 2-3 zone, quelling Spring Valley's offense, and Edwards began attacking the basket to set up a dramatic finish.
Booker made consecutive 3-pointers late in the fourth quarter to propel the Grizzlies to a nine-point advantage — one that Edwards single-handedly erased with three steals and nine straight point, tying the game at 65 with 20 seconds to play.
Booker's free throws gave Spring Valley the lead for good, and Zanders was bowled over a few seconds later by Edwards, who finished with 25 points, 10 rebounds and seven blocks.
"I'm glad we met Liberty in the championship. … We'll see them in January," Booker said. "We're only going to get better."
Contact reporter Sam Gordon at sgordon@reviewjournal.com. Follow @BySamGordon on Twitter.