By the numbers: Expectations, challenges for Las Vegas' WNBA team
December 8, 2017 - 3:02 pm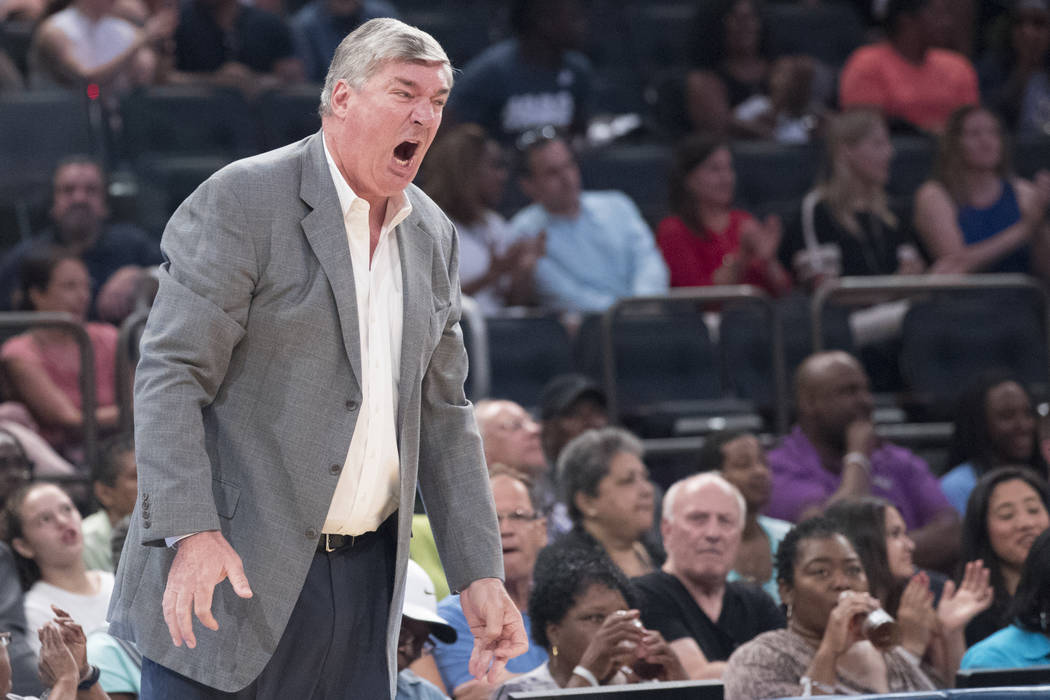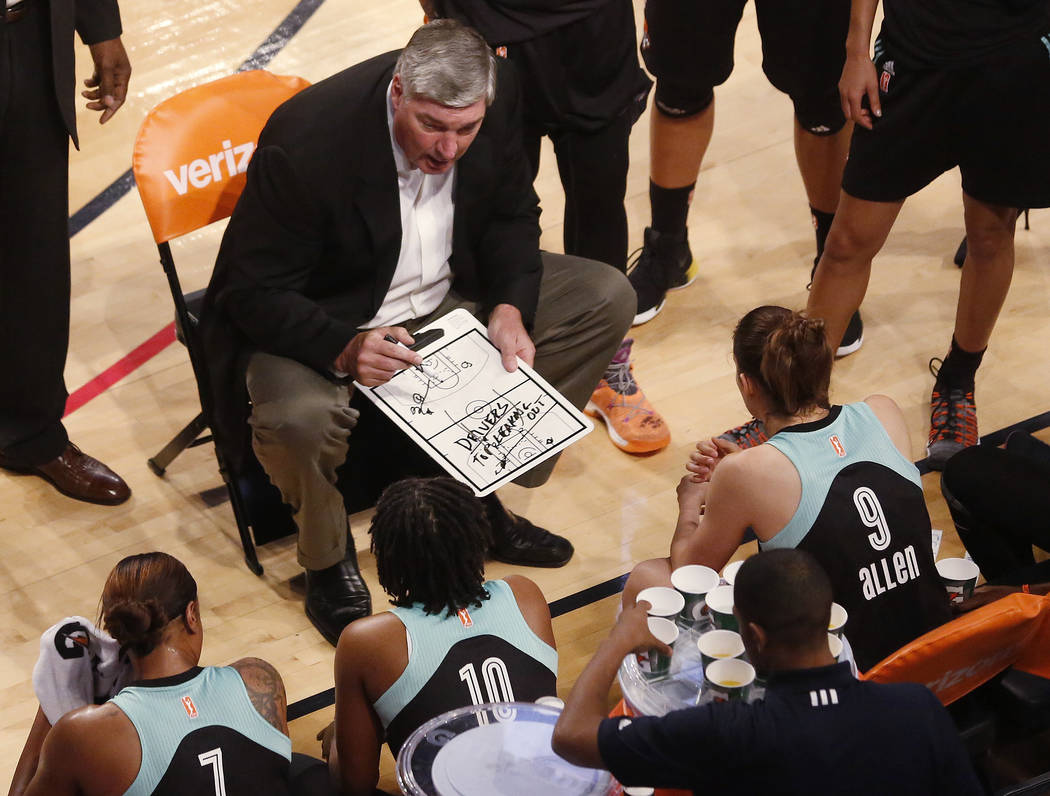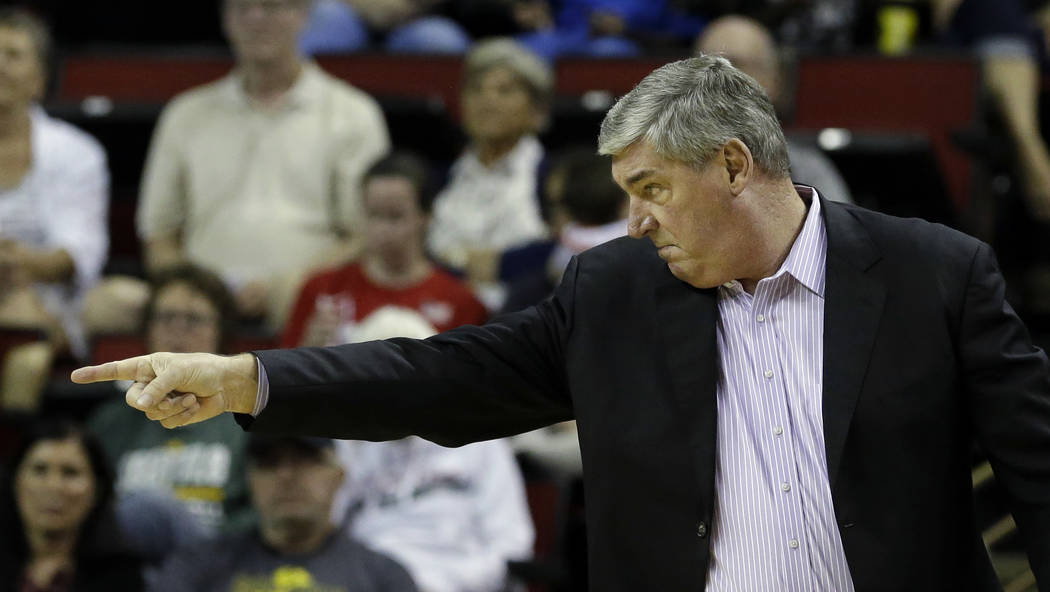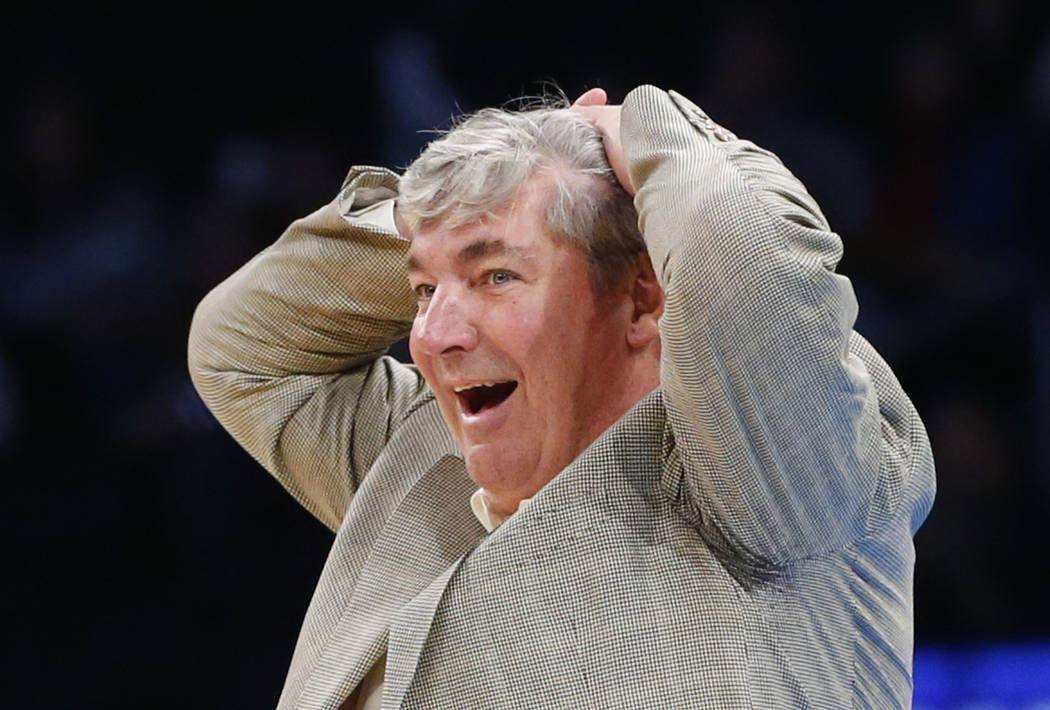 Bill Laimbeer will have his work cut out for him as coach and president of basketball operations for the newly relocated Las Vegas WNBA franchise.
Laimbeer, a four-time NBA All-Star and two-time champion, has done this sort of thing before. He took the WNBA Detroit Shock from worst to first in his first full season as coach in 2003, and has since won three WNBA championships and two WNBA Coach of the Year awards.
But his X's and O's and wins and losses won't be the seminal factor of success for Las Vegas' team, which is expected Monday to be announced as the Stars.
New owner MGM Resorts will integrate a professional franchise into Las Vegas' busy sports landscape that is shared with the 51s, Lights FC, Golden Knights and Raiders.
Ticket prices a question
The key to any sports franchise is selling season tickets and group outings. For Las Vegas' team, that starts with locals.
"(You don't) just open the doors and tell everybody you've got a game and stand there waiting to sell tickets," 51s president Don Logan said. "You've got to get out, you've got to get out into the community and you've got to do everything we do. There's no easy way."
Last year, San Antonio charged $12 to $165 for single-game tickets for 17 home games.
The 51s, in contrast, charged $11 to $35 a game last season for 71 home games. The Lights haven't announced their single-game ticket prices, but are charging $200 to $1,400 for season-ticket packages, which include a minimum of 20 games and a free jersey.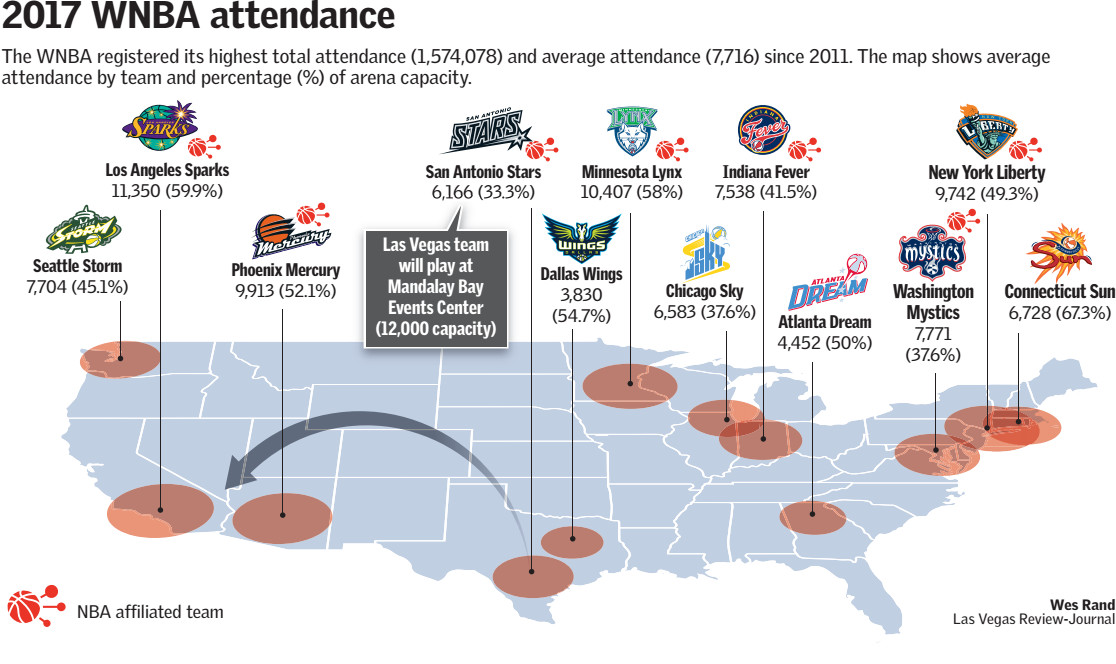 UNLV women's basketball coach Kathy Olivier said it's more than freebies that will get fans coming back.
"I think they've got to get creative," Olivier said."Clearly they want to have a good team on the court, but they need to do more entertainment stuff and make sure that they have good halftimes and that the players are working with the community and doing different community service and going out connecting with the fans. I think that's really, really important."
Logan and Lights owner Brett Lashbrook said they don't think they're competing with one another, and hope everyone has success. The WNBA team, 51s and Lights have congruent seasons.
"Rising tides raise all ships," Lashbrook said. "We are supportive of all teams."
Creating an identity
Laimbeer inherits a team from San Antonio that hasn't made the playoffs or had a winning season since 2012. A franchise that lost its first 14 games last season before finishing a league-worst 8-26.
The team's season tips off in May at the 12,000-seat Mandalay Bay Events Center. MGM officials wouldn't comment about the challenges they face, but one WNBA franchise has a pretty good idea.
The Connecticut Sun, who were purchased by the league's first non-NBA owner in 2003, most resembles Las Vegas' team based on arena size and business model. The Sun are independently owned by the Mohegan Indian tribe and play their 17 home games at the 10,000-capacity Mohegan Sun Arena — inside one of the country's largest casinos in Uncasville, Connecticut.
Just as it is with the Sun, a strong customer database and sales and marketing team will be critical for Las Vegas' team, Sun CEO Mitchell Etess said.
"Women's basketball in Connecticut is a big deal, so educating people about (it) and the players wasn't really an issue," Etess said. "It was more creating the identity of the team itself and letting people realize you don't actually win the championship every year."
Logan said connecting with the community — as others teams in Las Vegas already have done — will be key. For example:
— The Golden Knights have been heavily introducing hockey to the area through clinics and this week's skating event with fans at The Cosmopolitan of Las Vegas.
— Lights FC coach Jose Luis Sanchez Sola, or Chelis, went out for drinks with fans at a downtown bar after his introductory news conference last month.
— And the 51s' mascot, Cosmo, recently participated in a Santa Run for Opportunity Village and rappelled down the Caesars Palace Augustus Tower as part of the Drop to Stop Child Abuse event.
"You've got to go to work. You've got to connect," said Logan, who has been with the 51s for 33 years. "They have to go connect with the girls basketball community. To me, that would be first. Go to the high schools, get Kathy Olivier (involved). It's the highest level (for) any girl that plays basketball."
Centennial High girls basketball coach Karen Weitz, whose team has won the past three Class 4A state titles, said the WNBA team already has reached out to a few of Southern Nevada's top girls teams and is planning some sort of promotion.
Patience is required
Last season, the WNBA registered its highest totals in overall attendance — 1,574,078 — and average attendance — 7,716 — since 2011. That might be the product of stability; the league has been set at 12 teams since the Sacramento Monarchs folded in 2009.
Etess said Las Vegas won't need to fill all 12,000 seats at Mandalay Bay to be deemed successful.
"They have to be realistic," said Etess, whose team fills the league's highest percentage of seats (67.3 percent). "If they could get 5,000 bodies into every single game, that would be pretty good for the first year."
Last season, the Stars averaged 6,166 at 18,418-seat AT&T Center (33.5 percent), which they shared with the NBA's Spurs. The percentage was the lowest in the league.
The Los Angeles Sparks had the highest average attendance last season at 11,350, and the Dallas Wings had the lowest at 3,830 per game.
Etess said he expects the Las Vegas franchise to struggle in its inaugural season but added that it can be a successful endeavor with the proper plan.
"It's not a part-time thing," he said. "If they're dedicated and really care about it, it can be very successful."
Review-Journal writers Betsy Helfand and Ben Gotz contributed to this report. Contact reporter Ashton Ferguson at aferguson@reviewjournal.com or 702-383-0430. Follow @af_ferguson on Twitter.