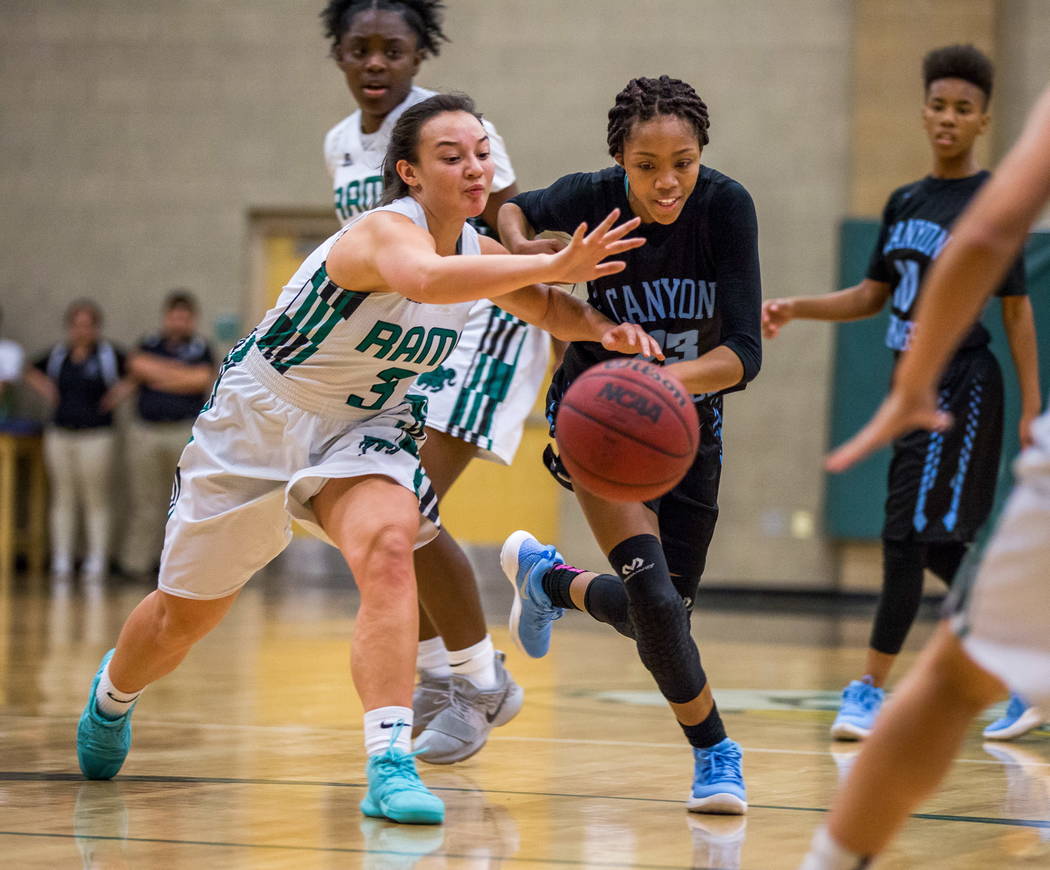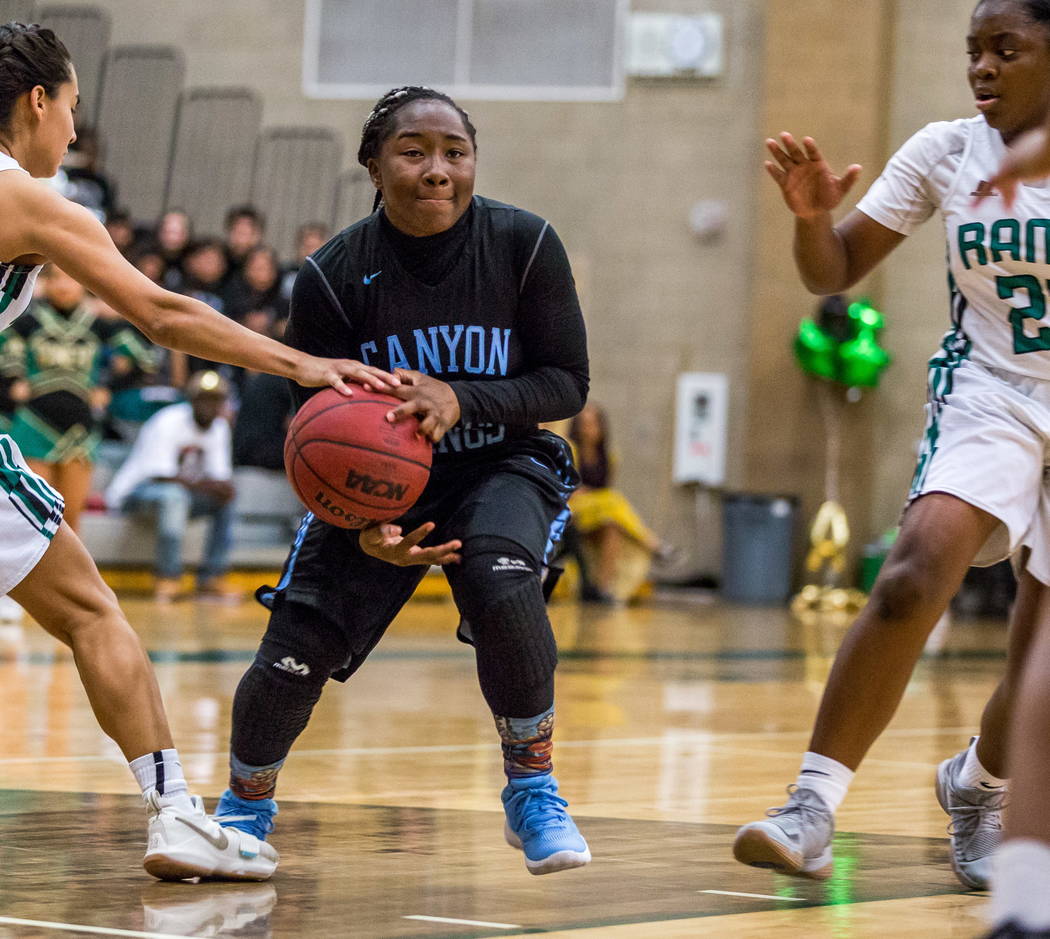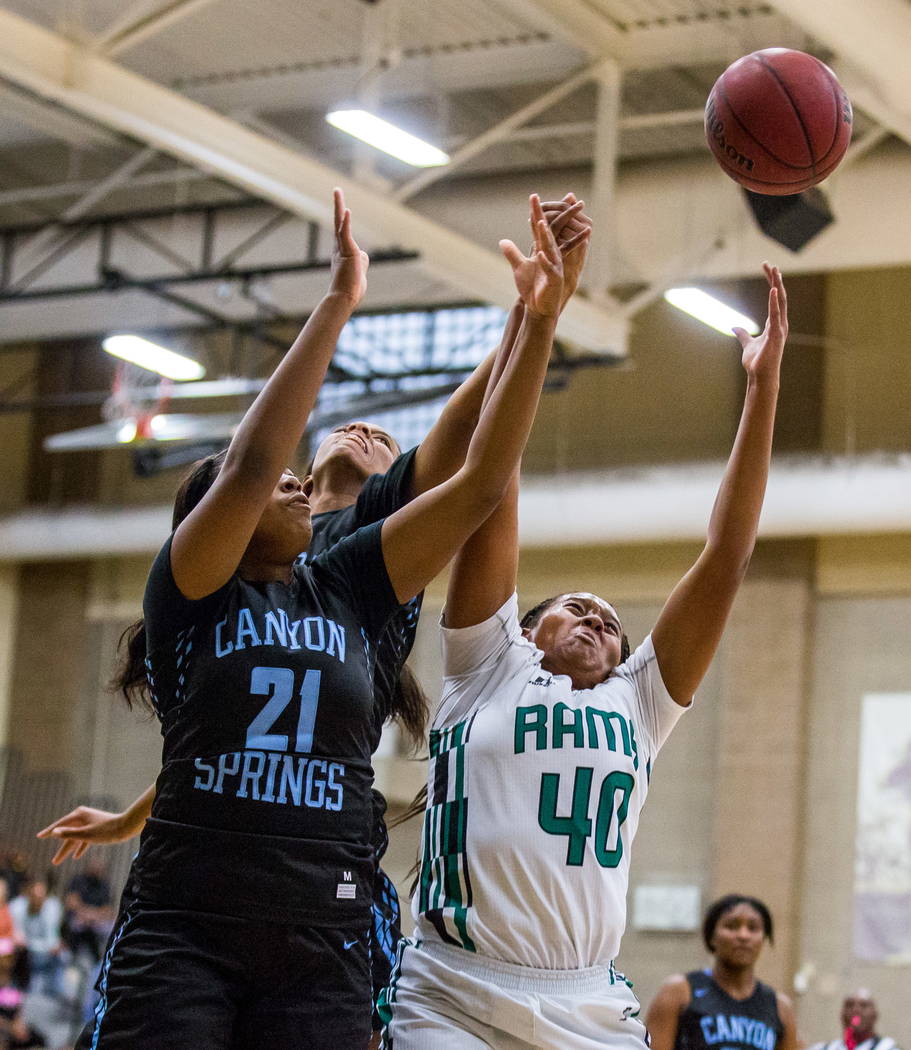 Had the Canyon Springs girls basketball team lost Tuesday night, the Pioneers would have been eliminated from contention for the Northeast League title.
Now they're in prime position to win it.
Ke'Ajanae Haley scored 14 points to lead three double-figure scorers and power the Pioneers to a 58-38 road victory over Rancho.
The Pioneers moved into a tie with Rancho for first place in the league and need a win or a Rancho loss to clinch their second league title in a row.
"We felt like we're the better team, and it was a great job by the girls," Canyon Springs coach Christopher Walker said.
After Rancho led 5-4 to start the game, the Pioneers (15-6, 6-1 Northeast League) took off from there and never trailed again. They took a 43-25 lead early in the fourth quarter, but two free throws and a 3-pointer from Rancho senior Kyndal Ricks woke up the crowd and brought the Rams (17-10, 6-1) within 13 points. Ricks finished with a team-high 14 points.
Canyon Springs called a timeout, then scored 12 consecutive points to grab a 55-30 lead, its biggest of the night.
J'hane Richardson had 13 points for Canyon Springs, and LeAsianique Williams scored 10.
"We don't rely on one person; we rely on a team," Walker said. "When you have a good team effort, good things happen."
Canyon Springs ends its regular season Thursday against Las Vegas (5-21), and a win would clinch the Northeast League. Rancho finishes against Eldorado (5-11) and needs a win and a Canyon Springs loss for its first league title since 2007.
Contact Justin Emerson at jemerson@reviewjournal.com or (702) 387-2944. Follow @J15Emerson on Twitter.
Box score: