Centennial wing Eboni Walker set to sign with Arizona State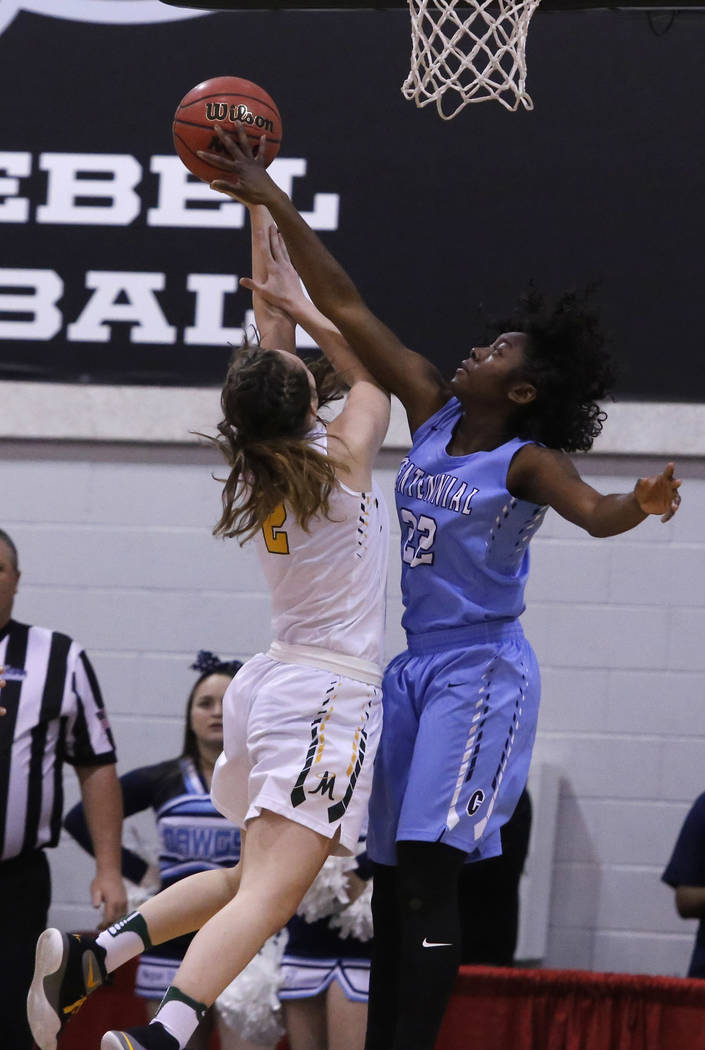 Centennial wing Eboni Walker is one of the 50 best basketball players in the senior class.
But as a freshman in 2015-16, she was just another talented player who needed to pay her dues while playing in one of the country's most prestigious programs.
"In her mind, she didn't understand why the players she thought were her friends were being so tough on her," Bulldogs coach Karen Weitz said. "Like, 'Why are they fouling me in practice? Why are they being so tough on me?'… I think it helped her grow."
Walker since has blossomed into the 43rd-ranked player in the class of 2019, per ESPN, and will solidify her future Wednesday by signing a national letter of intent with Arizona State. Fellow Centennial seniors Melanie Isbell (UNLV) and Quinece Hatcher (Youngstown State) also will sign letters, giving Weitz another cause for celebration before the Bulldogs defend their state title this season.
"That is the expectation," Weitz said. "That's kind of the beast of the program and what it's become. It's kind of what we work for."
Walker has been working toward signing day since elementary school.
Perhaps without knowing it.
She grew up dreaming of playing in the NBA and competed against boys until junior high, when she learned about the WNBA. She started playing in Centennial's youth organization and was keeping pace with the high school players as an eighth-grader, securing her first scholarship offer, from UNLV, before her freshman year.
"We always knew she was going to be special. Her athleticism is unmatched," Weitz said. "We play against some of the very best players in the country, and you just don't see a lot of kids who can do what Eboni can do. … Her speed, her explosiveness, her jumping ability — she just does things you can't coach."
Walker played varsity as a ninth-grader, getting key minutes for Centennial's 2015-16 state championship team. She matured through the program, earning several Division I scholarship offers and picking Arizona State over Georgia and UNLV in August.
"It's mind-blowing," Walker said. "If I'm going back a few years, I didn't know about ASU. I didn't know about my dream school. I didn't know any of this stuff. It's amazing just how far I've already gone. … I don't know to explain it because I would have never thought (about signing)."
The 5-foot-11-inch Walker averaged 12.5 points and 8.5 rebounds for the Bulldogs last season en route to a fourth consecutive Class 4A state championship. She wants to win another title, state Gatorade Player of the Year and earn McDonald's All-America honors.
"I want to do it all," she said. "(I want to) be legends. Not just for me, and what I want to be, but for everybody else that I play with right now. I'm trying to go all out and do everything I can."
More preps: Follow all of our Nevada Preps coverage online at nevadapreps.com and @NevadaPreps on Twitter.
Contact reporter Sam Gordon at sgordon@reviewjournal.com. Follow @BySamGordon on Twitter.