Clark basketball star Jalen Hill commits to Oklahoma
Updated September 20, 2018 - 5:45 pm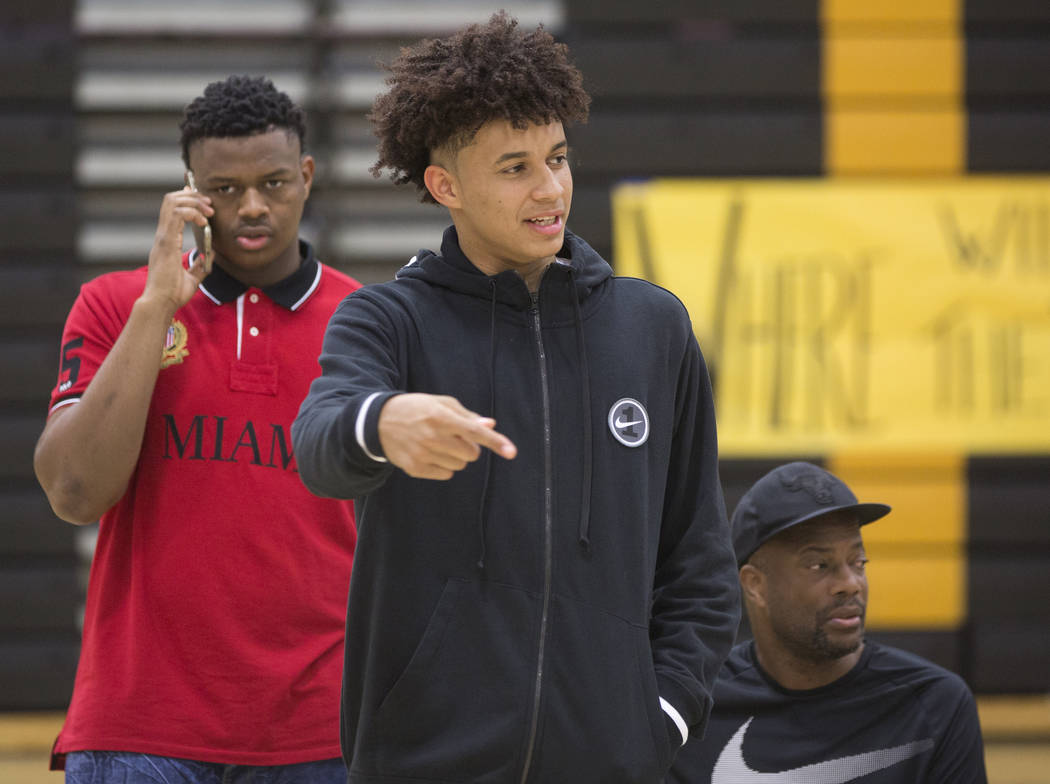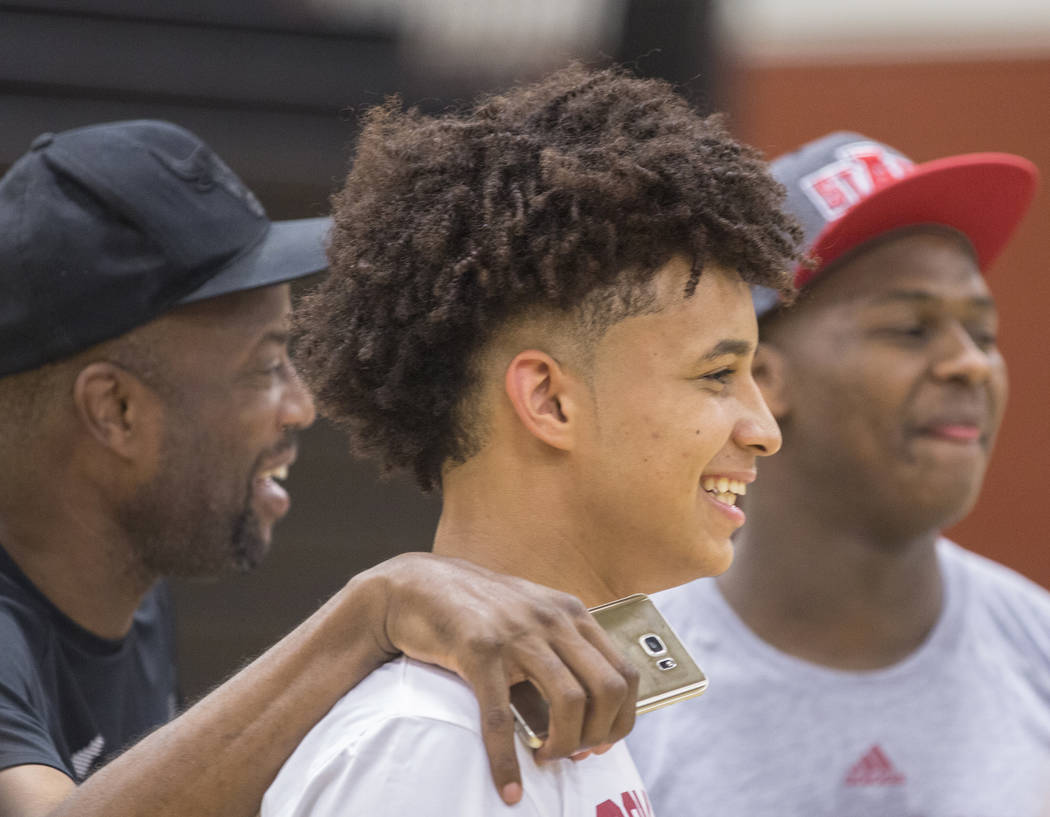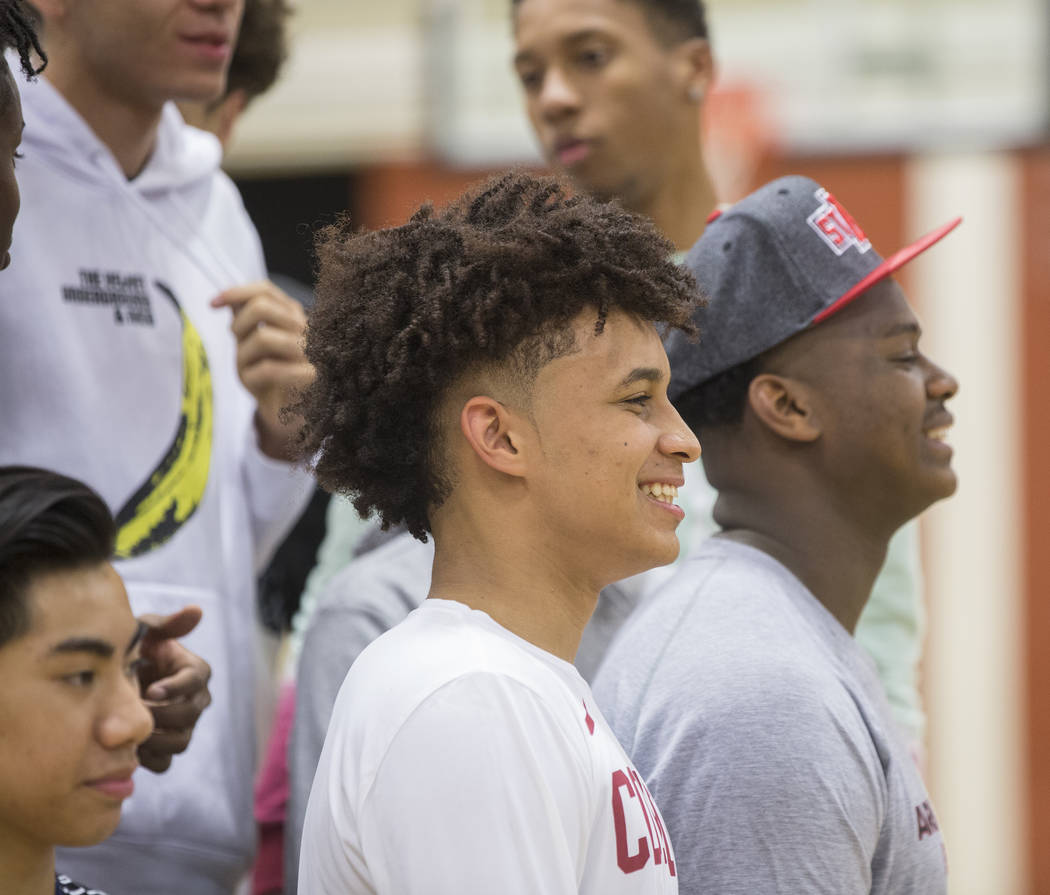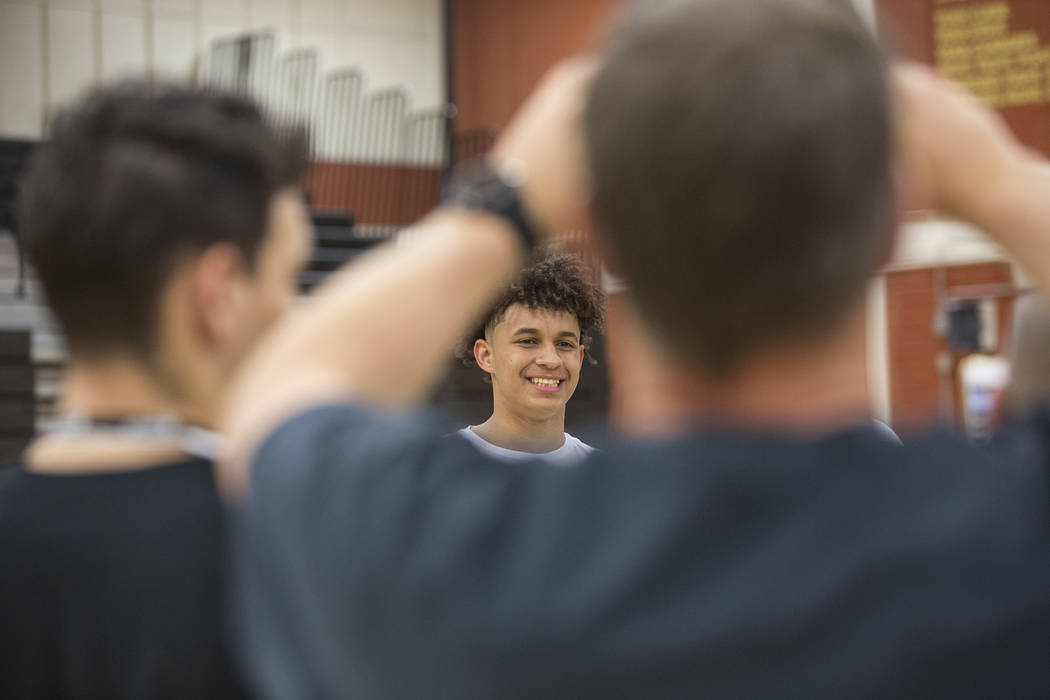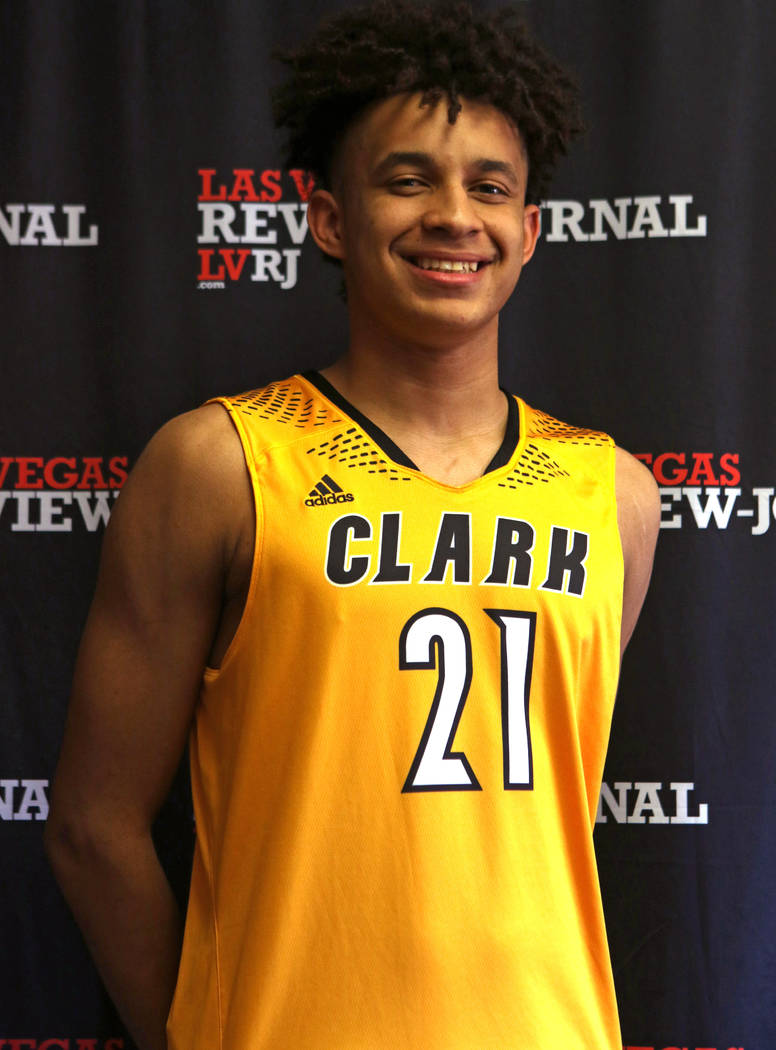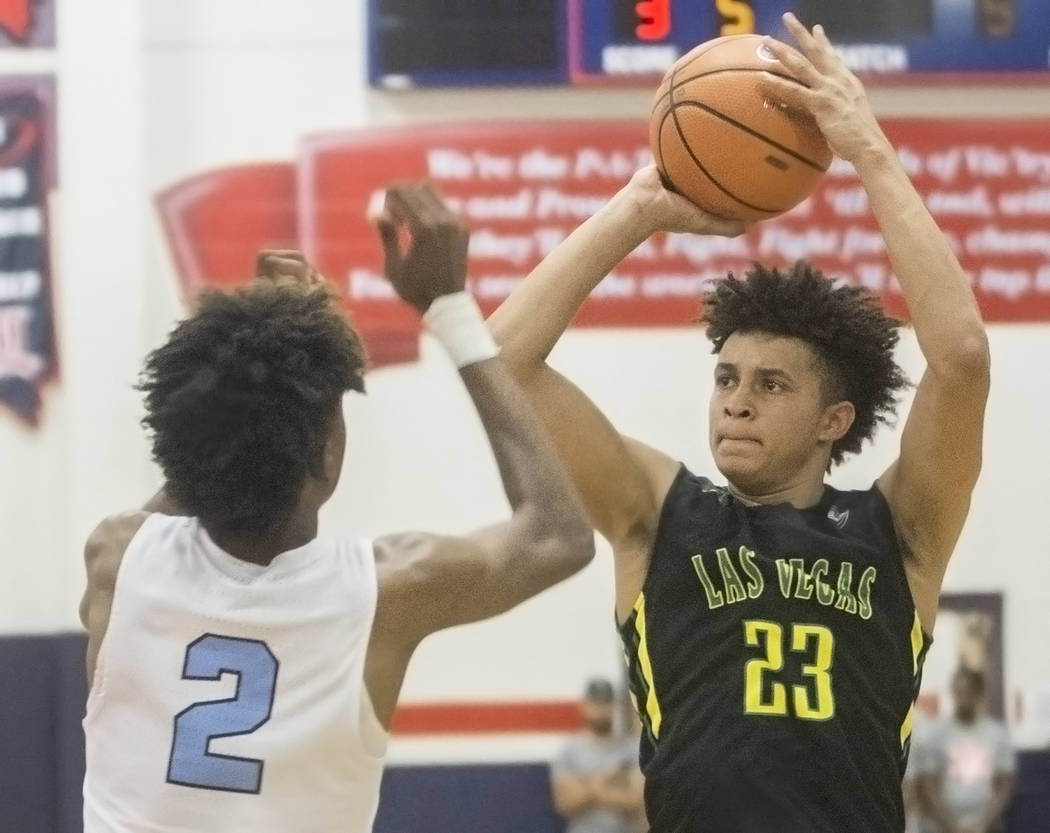 Chris Hill isn't quite ready for her son, Jalen, to leave Las Vegas, and she made that abundantly clear throughout his collegiate recruitment.
But he's the top senior basketball player in Nevada, and, as such, had suitors across the country coveting his unique skill set and presence within their programs — namely Oklahoma, Texas Christian and hometown UNLV, for which Chris admittedly wanted him to play.
"But I can't let him do that for me," she said. "He has to do (this) for himself."
And he's going to. With the Sooners.
The 6-foot-7-inch wing revealed his commitment to Oklahoma on Thursday in Clark's gymnasium before an ebullient gathering of friends, coaches, teammates and administrators.
His pledge is nonbinding and won't be official until he signs a national letter of intent in November, but Hill, nonetheless, is ecstatic about his decision and a forthcoming career in the Big 12 — perhaps the best conference in college basketball.
"They see me coming in, having a chance to play right away," Hill said. "All the coaches over there, they've been really supportive. They're really excited to see me make that decision. I've built a great relationship with them."
Hill, who will be coached by former UNLV coach Lon Kruger, began high school as a relative unknown, devoid of the highlights and social media hype that accompany top prospects nowadays. As a result, he remained under-recruited until midway through his junior season.
But he was assiduous in his improvement, and a versatile skill set helped him blossom into a top-100 recruit and one of the best prospects on the West Coast. Hill eventually received scholarship offers from 16 Division I programs while playing for the Chargers in the winter and the Las Vegas Prospects in the spring and summer.
Validation for his dedication.
"He started off as a no-star guy and now he's a four-star guy," Clark coach Chad Beeten said. "He's a model, not just for the school but for his teammates in specific. Kids come in and try to get hype, and (Hill) is a kid that's earned it."
Hill took official visits to Oklahoma and TCU this month and canceled official visits to his other initial finalists — St. John's, DePaul and Florida State.
He decided Wednesday night on Oklahoma and notified UNLV on Thursday before announcing his decision.
"It came down right to the end," Hill said.
But he is at ease with it. And so, too, is his mother.
"I'm not stressing about it," she said proudly as her son posed for pictures with teammate and best friend Antwon Jackson. "He needs to grow and venture out there."
More preps: Follow all of our Nevada Preps coverage online at nevadapreps.com and @NevadaPreps on Twitter.
Contact reporter Sam Gordon at sgordon@reviewjournal.com. Follow @BySamGordon on Twitter.