Clark basketball star Jalen Hill thrives with Las Vegas Prospects
Updated July 26, 2018 - 2:18 am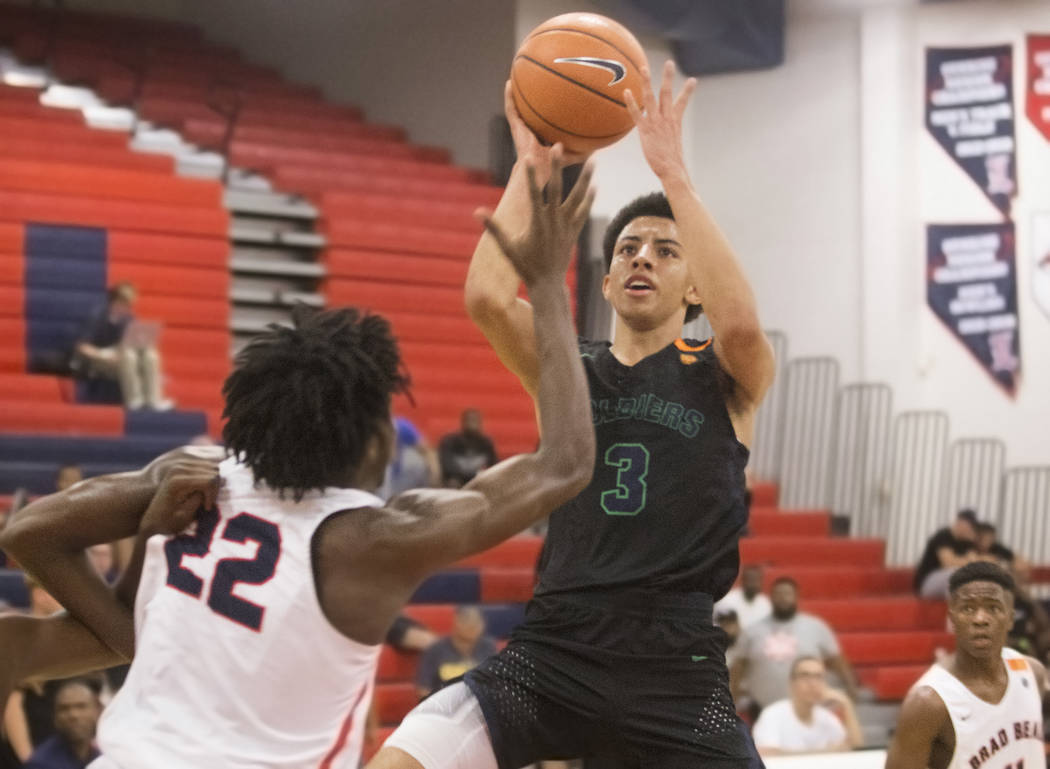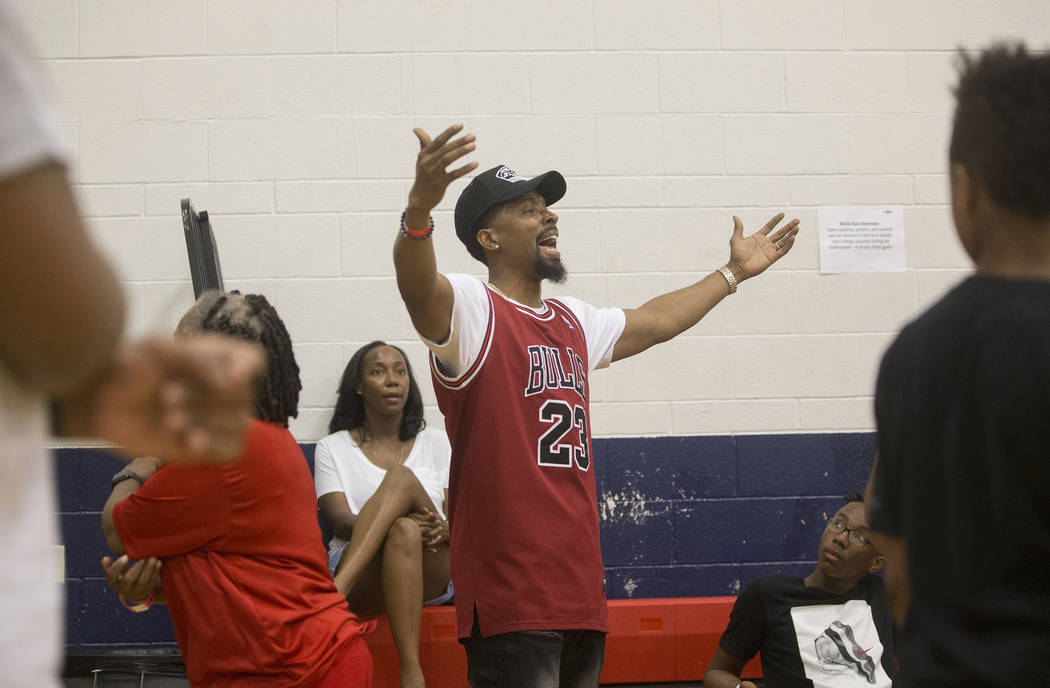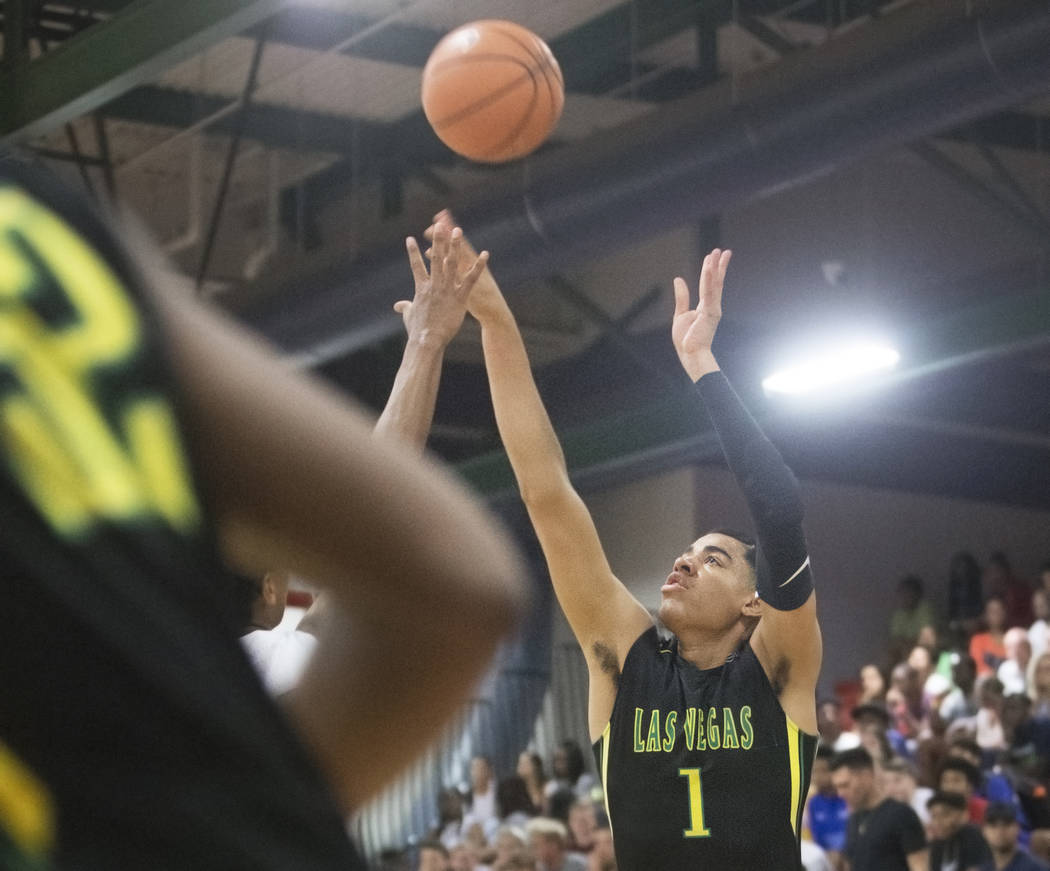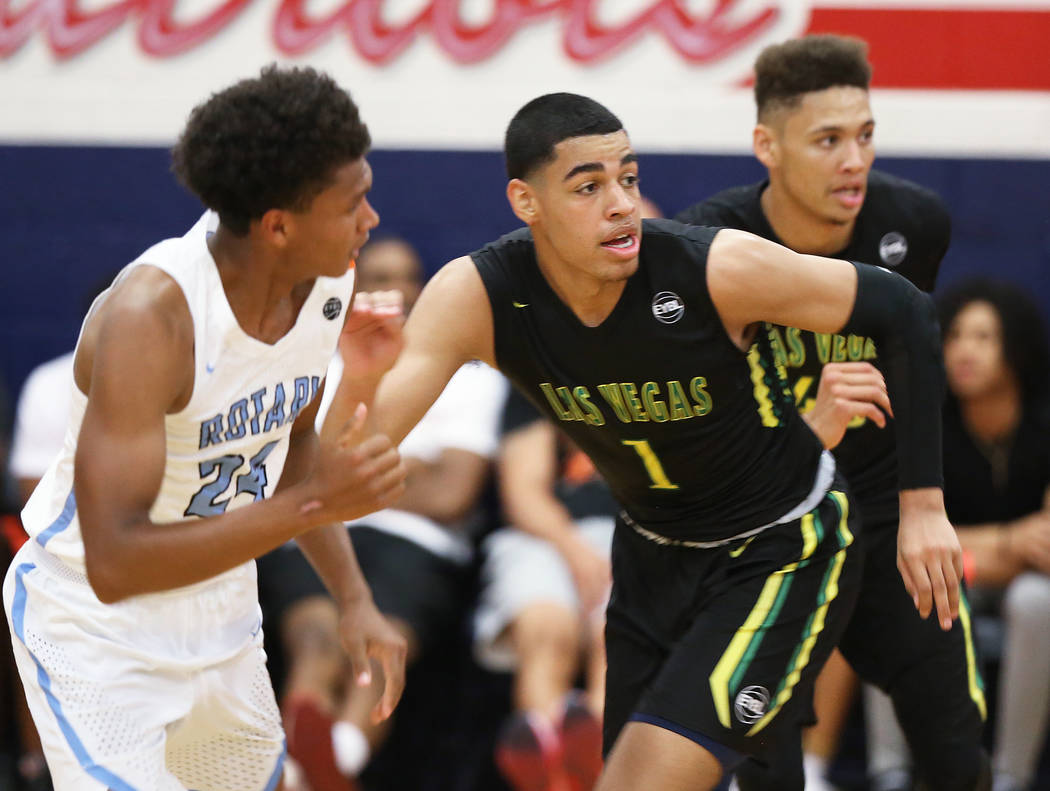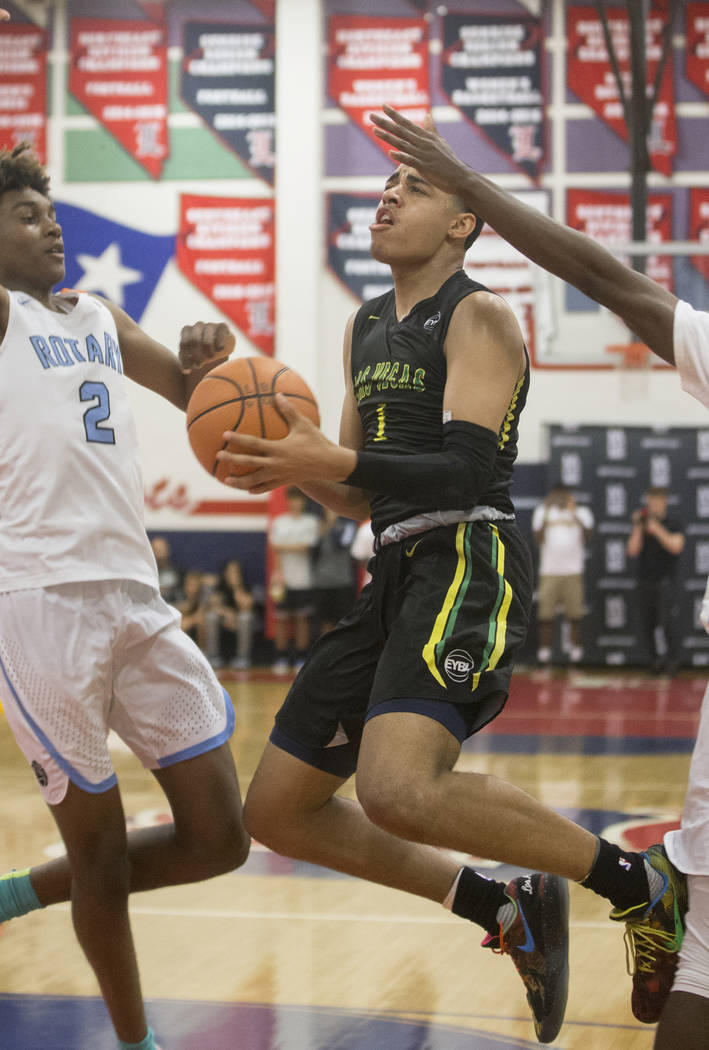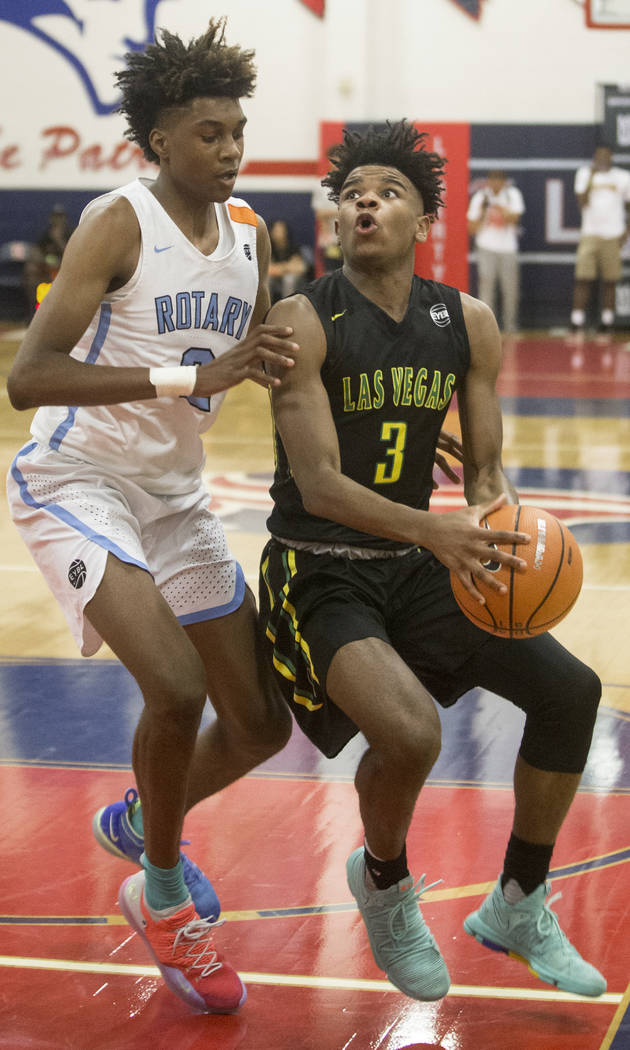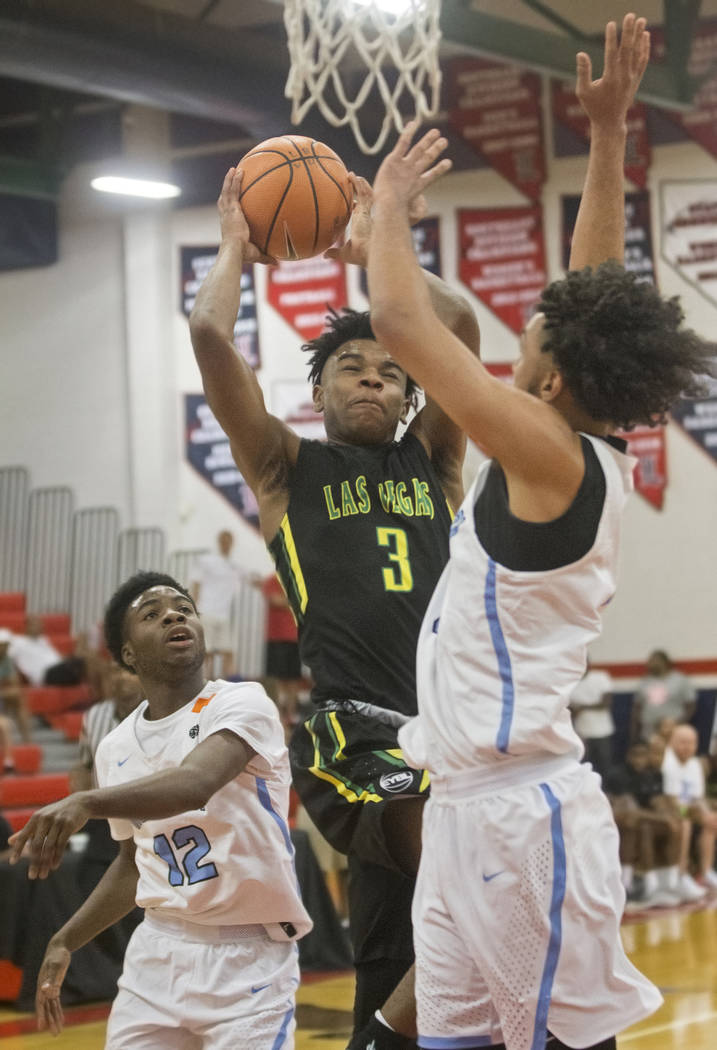 Clark senior-to-be Jalen Hill doesn't play any specific position.
He just plays basketball.
And he's good at it, too.
Hill will conclude his AAU basketball career at the Las Vegas Classic as one of the country's top 100 recruits and the most productive player on the ultratalented Las Vegas Prospects, who played in Nike's Elite Youth Basketball League.
The 6-foot-7-inch, 210-pounder played the spring and summer alongside local five-star recruits Jaden Hardy and Julian Strawther and five-star Californian Josh Christopher and led the team in scoring, rebounding and field-goal percentage.
Colleges didn't always notice Hill, who doesn't play with the pizazz inherent to most top players and was unranked for most of his high school career.
But they did this year, and he's entertaining more than a dozen scholarship offers from major colleges such as Arizona, Arizona State, Minnesota and Illinois — all of which he earned during this AAU season.
"He always was able to impact the game, even as a freshman, in multiple different ways," Chargers coach Chad Beeten said. "I've always told (him), 'Just be a basketball player.' … He's kind of the epitome of that. I don't know what position he plays. I know the big-time schools that are recruiting him don't care what position he plays."
Hill doesn't care, either.
He does everything for the Prospects, from handling the ball, to guarding 7-footers. to creating for himself, to creating for others.
In turn, he averaged team highs of 17.5 points and 7.5 rebounds while shooting 53.5 percent — the best among rotational players.
"His game is not flashy. He just gets the job done," Strawther said. "When you watch him play, you wouldn't expect that he's going off for 25 (points) and 15 (rebounds), but when you look at the score sheet, he has 25 and 15. He's a silent assassin."
Hill spent part of the spring training with former Centennial and Prospects star Troy Brown as he prepared for the NBA draft.
The work, Hill said, validated his potential and helped him stand out in the spring and summer.
"It was a lot of reps. A lot of shooting," said Hill, adding that he felt like he belonged alongside Brown and the other NBA hopefuls. "That whole week I was working out with Troy and the other guys that were working out for the combine, it was crazy. It helped me a lot."
Hill plans to start taking official recruiting visits in August to some Midwestern schools. The rest of his visits have not been solidified because there are still so many colleges calling him.
But he knows this much: He wants to go somewhere he can play a lot as a freshman. And with his skill set, there's a good chance he will.
"He's always felt like he was underrated," said his father, Rod. "He wound up taking his game to another level. … It's like a dream come true."
More preps: Follow Nevada Preps coverage at nevadapreps.com and @NevadaPreps on Twitter.
Contact reporter Sam Gordon at sgordon@reviewjournal.com. Follow @BySamGordon on Twitter.
Hill's 2017-18 prep stats
— 15.9 ppg; 5.1 rpg; 62 percent shooting
Hill's 2018 AAU stats
— 17.5 ppg; 7.5 rpg; 53.5 percent shooting
———
AAU basketball
What: Las Vegas Classic (668 teams); Fab 48 (489 teams); Las Vegas Finals (48 teams)
Where: Las Vegas Classic (35 sites); Fab 48 (18 sites); Las Vegas Finals (five sites)
Information: bigfoothoops.com (Las Vegas Classic); lasvegasfab48events.com (Fab 48); reboundhoops.com (Las Vegas Finals)