Clemson basketball has its own blueprint for success
November 23, 2015 - 11:41 pm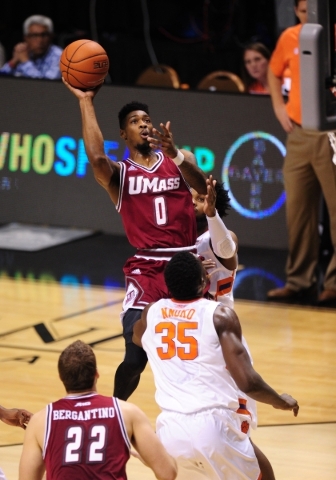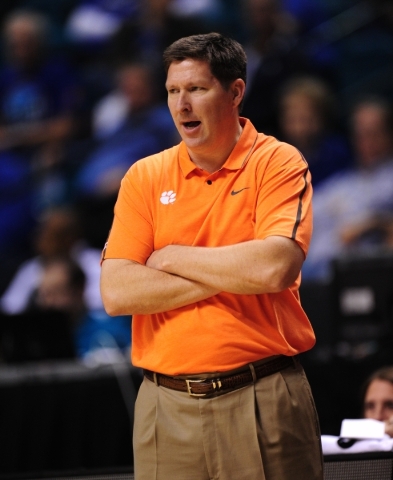 One night, Brad Brownell looks down to the other end of the court and sees Duke's Mike Krzyzewski. The next night, he sees North Carolina's Roy Williams. The following week, it's Louisville's Rick Pitino. Or Syracuse's Jim Boeheim.
Those are the toughest nights. The "easy" nights are when Brownell sees Notre Dame's Mike Brey, Virginia's Tony Bennett, Pittsburgh's Jamie Dixon or Miami's Jim Larranaga on the other team's bench.
Welcome to life in the Atlantic Coast Conference, where McDonald's All-Americans and Hall of Fame coaches are the norm, not the exception, and you better know more than your X's and O's if you want to keep your plush campus office.
But Brownell, who is in his sixth year at Clemson, isn't afraid. He loves the challenge of competing in one of the nation's toughest basketball leagues, and when he sees what Dabo Swinney has managed to do with football at Clemson, Brownell can't help but be encouraged that perhaps basketball can someday rule the country the way the Tigers currently do on the gridiron.
For now, he'll settle for being in the upper echelon of the ACC. But a guy's allowed to dream, isn't he?
"We're doing our best," said Brownell, whose Tigers played Monday in the Men Who Speak Up Main Event at the MGM Grand Garden. "We've had a couple of good years but we'd like to be a little more consistent.
"It is an unbelievable challenge to play against some of the best teams and some of the best coaches in the country. Night in and night out, you're going to play great teams. It's really competitive. It forces you to be at your best.
"But at this level, you challenge yourself as a coach and you recruit kids who want to do the same," Brownell continued. "That's why playing in tournaments like this in Vegas is so important to get ready for the games in January and February."
Clemson, a very good perimeter shooting team, struggled mightily at both ends of the floor Monday as Massachusetts dominated early and rolled to an 82-65 win. The Tigers, who shot just 6 of 27 on 3-pointers and trailed by as many as 28 (65-37) in the second half, dropped to 3-1.
Clemson, which was led by Jaron Blossomgame and Avry Holmes with 18 points apiece, will play Rutgers, which begins at 9 p.m. Wednesday. UMass (4-0), which shot 52 percent from long distance and was led by Trey Davis' 25 points and 25 from Donte Clark, will play Creighton for the championship at 6:30 p.m. after the Bluejays defeated Rutgers 85-75.
"I thought we looked a little nervous, a little uptight," Brownell said. "UMass played with unbelievable confidence. They got out to an early lead and it seemed like they made every shot they took."
For Brownell and his program to have a fighting chance in the ACC, the facilities needed an upgrade. Littlejohn Coliseum, the Tigers' longtime on-campus arena, is currently undergoing a $63.5 million renovation that has forced Clemson to play its home games this season 30 miles away in Greenville, S.C., at the 14,897-seat Bon Secours Wellness Arena.
"It's a challenge this year," Brownell said of being road warriors, even at home. "But we know in the end it will be worth it.
"It's a chance to be in a bigger market and expose our product to more people."
Brownell has been pushing hard for a facilities upgrade since he got the job in 2010.
"It's been several years in the making," he said of getting the funding. "A little handwringing and things of that nature getting people to understand.
"We've done a lot of great things with football to improve the facilities over the last decade and they looked at that and the administration said, 'Hey, we've got to make a commitment to basketball.' "
But Brownell believes there's enough experience to not let those trips to Greenville become a distraction or an issue.
"Our guys really like each other," he said. "We've got some veterans who've been through the wars for a few years, and for us, we need to keep our guys if we're going to be successful."
Creighton 85, Rutgers 75 — Former UNR center Cole Huff scored a career-high 26 points as the Bluejays (3-1) reached Wednesday's title game. The Scarlet Knights (2-3) were unable to stop Creighton's dribble penetration and wore down in the second half after holding a 43-40 halftime lead. Freshman Corey Sanders led Rutgers with 21 points.
Contact reporter Steve Carp at scarp@reviewjournal.com or 702-387-2913. Follow him on Twitter: @stevecarprj