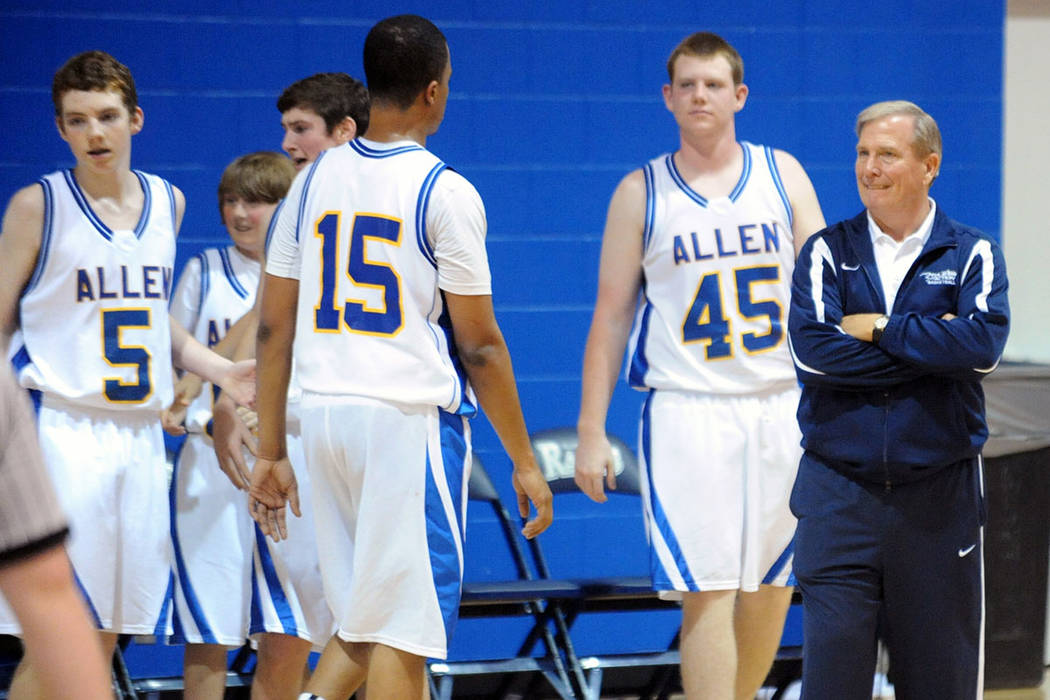 Southern League President Bill Darrow said Monday he was worried that Calvary Chapel Christian School would "follow the rules and follow the procedures" of Class 2A.
Darrow's worries might have been born out of new Calvary coach Dave Bliss' transgressions while he coached high school basketball in Texas — after he received a 10-year penalty from the NCAA.
Bliss worked as the athletic director and boys varsity basketball coach at Allen Academy in Bryan, Texas, from 2010 to 2015. The Texas Association of Private Parochial Schools suspended Bliss from coaching for two years in November 2010 — just two months into his tenure as head coach — after ruling that two notable transfers received improper financial benefits.
Bliss' hiring at Calvary Chapel to coach its boys basketball program was first reported Wednesday by the Review-Journal.
Rather than dismiss Bliss, Allen Academy opted to switch to the Texas Christian Athletic League — a smaller jurisdiction, as the NAIA is to the NCAA — and won the first of five consecutive Class 2A state championships.
He returned to college basketball in 2015, taking over NAIA program Southwestern Christian in Bethany, Oklahoma. He led the Eagles to a 40-28 record before resigning in April, and he was hired by Calvary Chapel this summer.
Calvary Superintendent John Trevino arrived at Calvary Chapel in June after spending four years in Houston at Texas Christian School, where he worked as principal, athletic director and head boys basketball coach.
He competed in the Texas Christian Athletic League with Bliss and led Texas Christian School to a state championship over Allen Academy in 2015-16 — Bliss' first year at Southwestern Christian.
Contact Sam Gordon at sgordon@reviewjournal.com. Follow @BySamGordon on Twitter.
Related
Las Vegas school offers Bible verse as response to Dave Bliss hiring
League president blasts Las Vegas school's hiring of Dave Bliss
Las Vegas school hires disgraced Baylor hoops coach Dave Bliss