Defense lifts Democracy Prep past Cimarron-Memorial, 72-46
Updated November 30, 2018 - 8:43 pm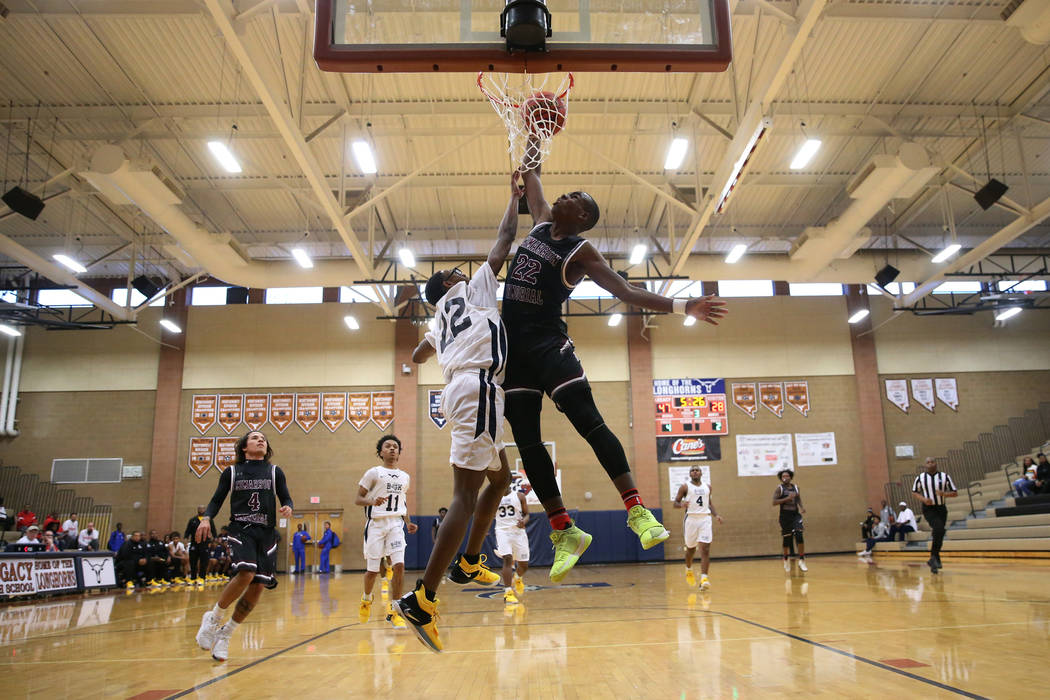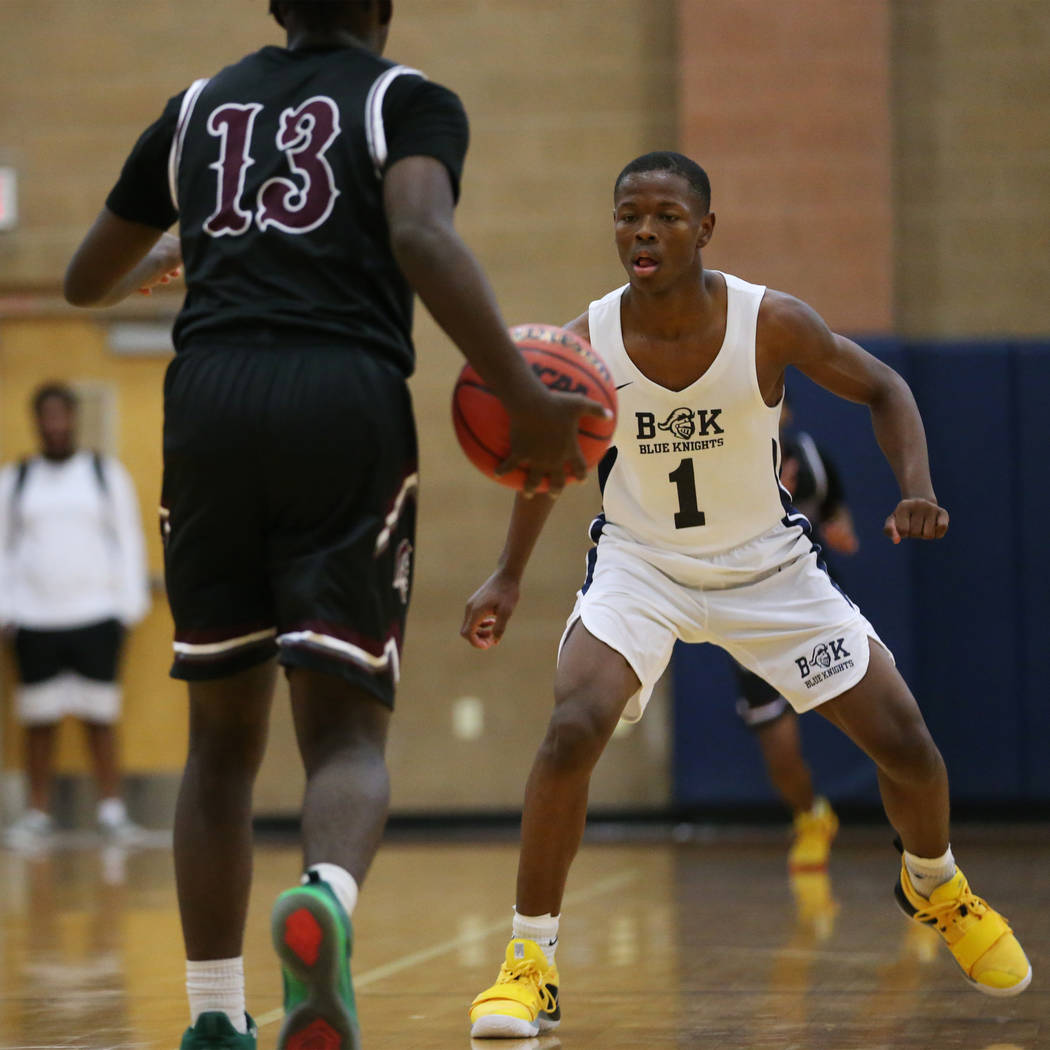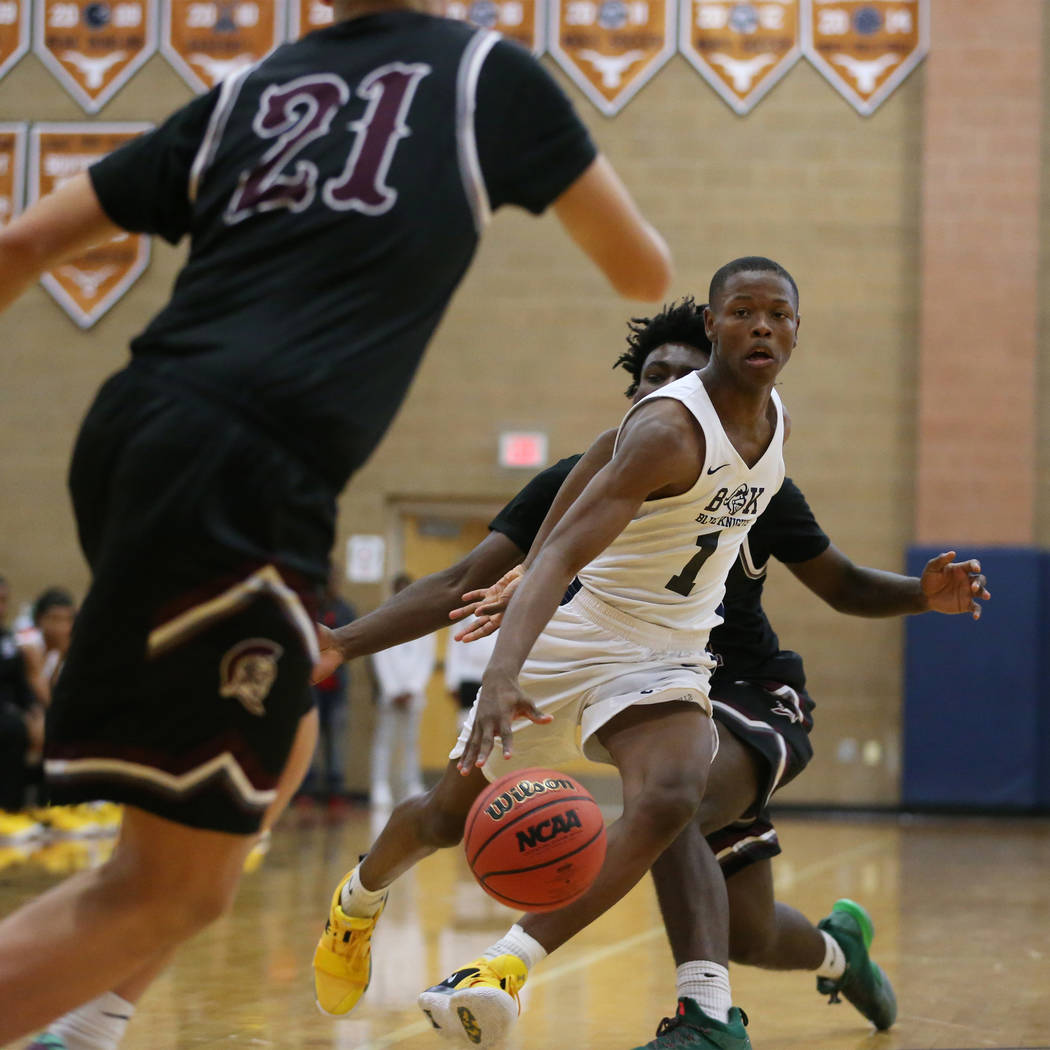 Democracy Prep's boys basketball players don't just play a brand of stifling, pressure man-to-man defense.
They enjoy playing said brand of stifling, pressure man-to-man defense.
The Blue Knights overwhelmed Cimarron-Memorial on Friday to score a 72-46 victory in Legacy Tip-Off Classic quarterfinal play. They will meet Arbor View at 10:25 a.m. Saturday in the semifinals.
Championship play is Saturday night, and Democracy Prep coach Trevor Diggs said the event is a good barometer for his program, which is in its first year at the Class 3A level.
"I've got three new starters. We're just trying to keep them composed and play hard all the time" said Diggs, who led the Blue Knights to Class 2A state titles in four of the past five seasons. "That's why we play in these tournaments, with high caliber teams … bigger schools so we can get that kind of feel."
Democracy Prep senior point guard Najeeb Muhammad had 18 of his 20 points in the first half, and wings Daniel Plumer and Chancellor Johnson scored 16 apiece.
The three helped the Blue Knights contest shots, secure defensive rebounds and score in transition and the half court, resulting in a 39-22 halftime lead.
"We had a couple of good stops," Muhammad said. "We came down, ran the offense, good shots. Our coach tells us that we're trying to play like the San Antonio Spurs. We make the extra pass. Give up the good shot for the great shot."
Diggs demanded an equally intensive effort from his players in the second half despite a double-figure lead. They responded by defending some more.
Winning is enjoyable for the Blue Knights (1-1). So is playing defense.
"I'm the leader," said Muhammad, who has multiple Division I scholarship offers. "They follow me, so if I play defense, they'll play defense."
Makhi Walker led the Spartans (1-3) with 23 points.
More preps: Follow all of our preps coverage online at nevadapreps.com and @RJ_Sports on Twitter.
Contact reporter Sam Gordon at sgordon@reviewjournal.com. Follow @BySamGordon on Twitter.