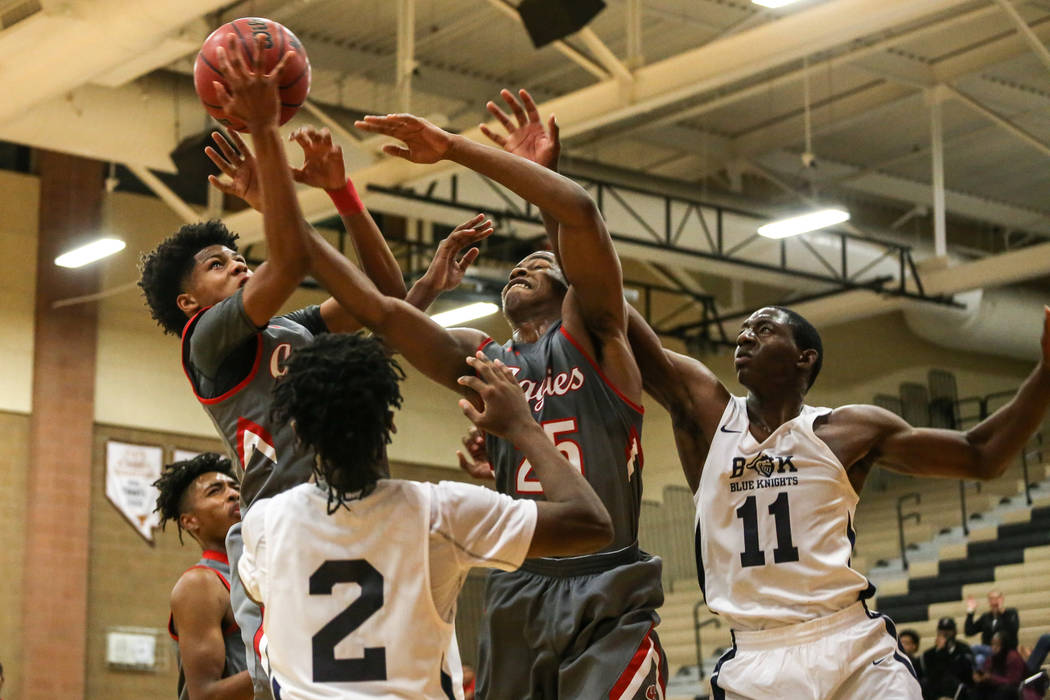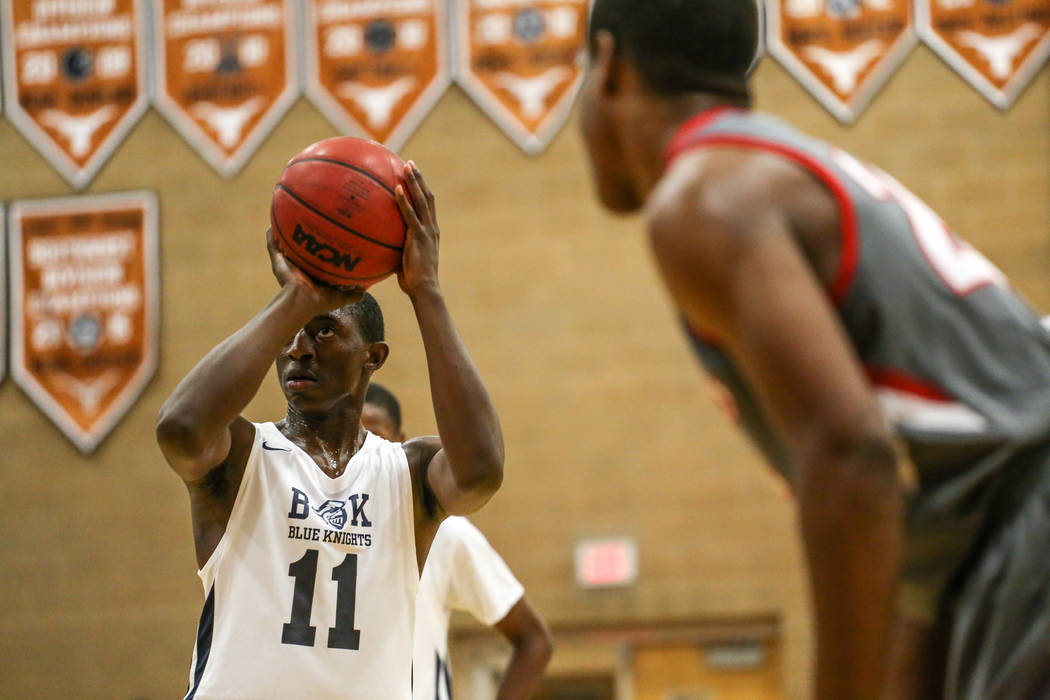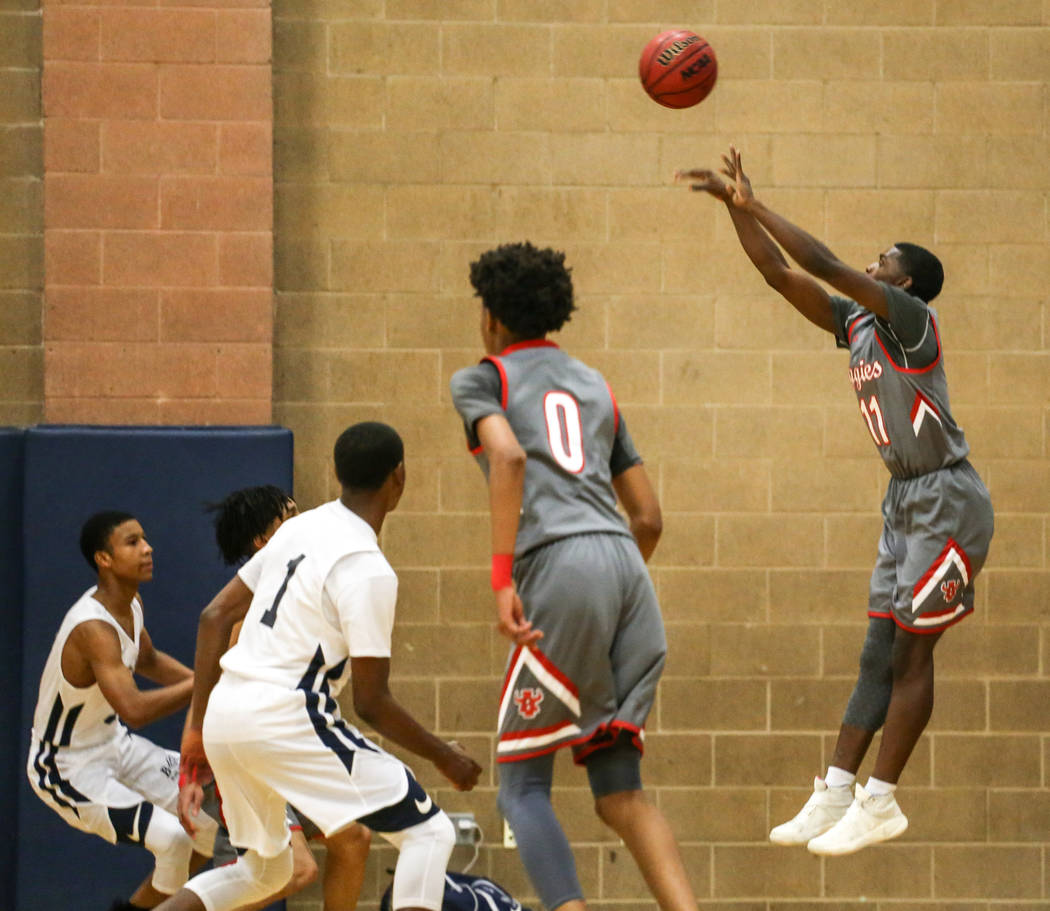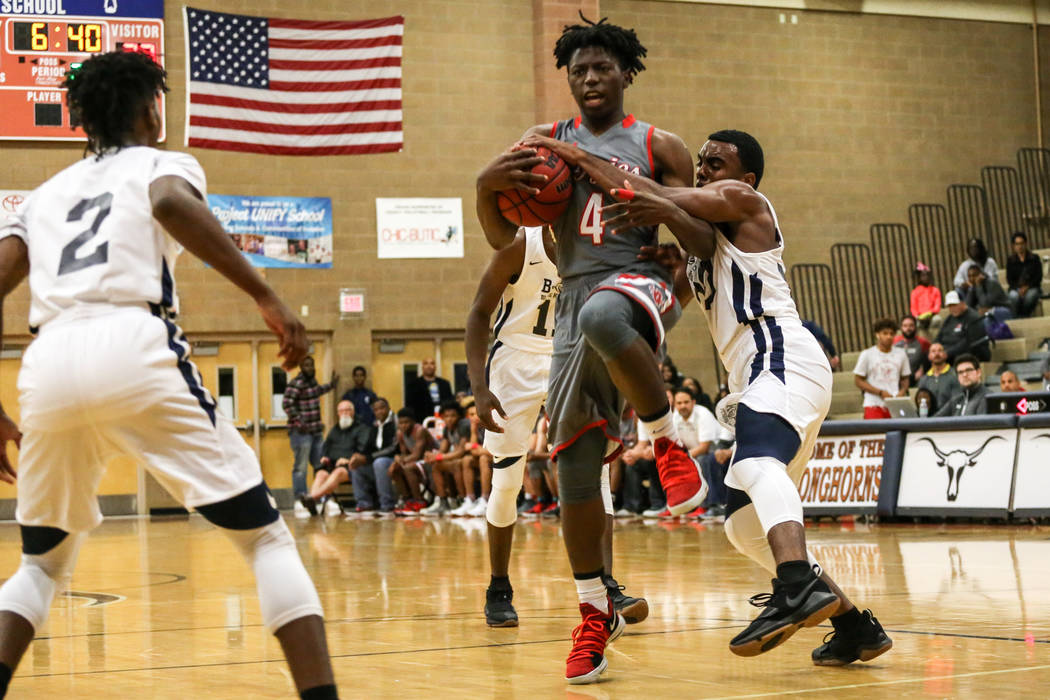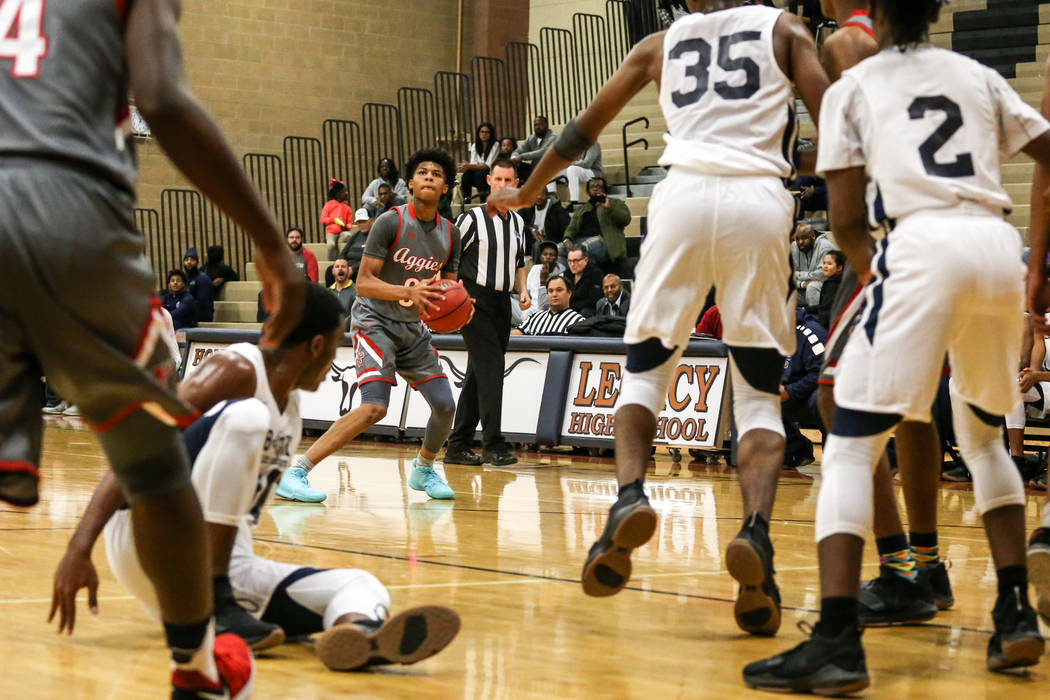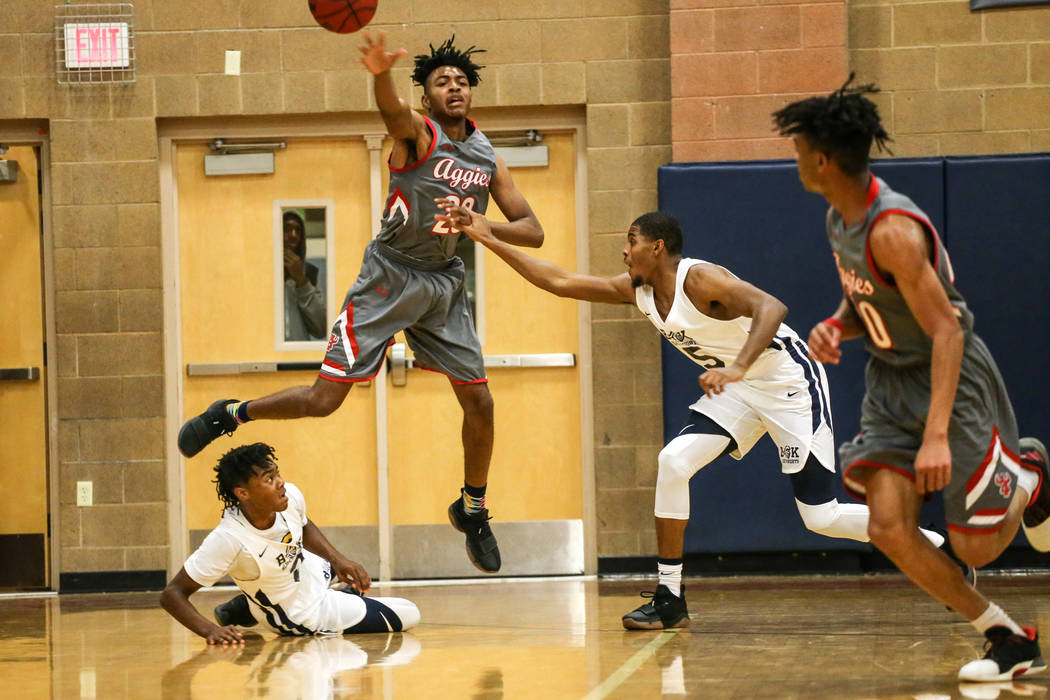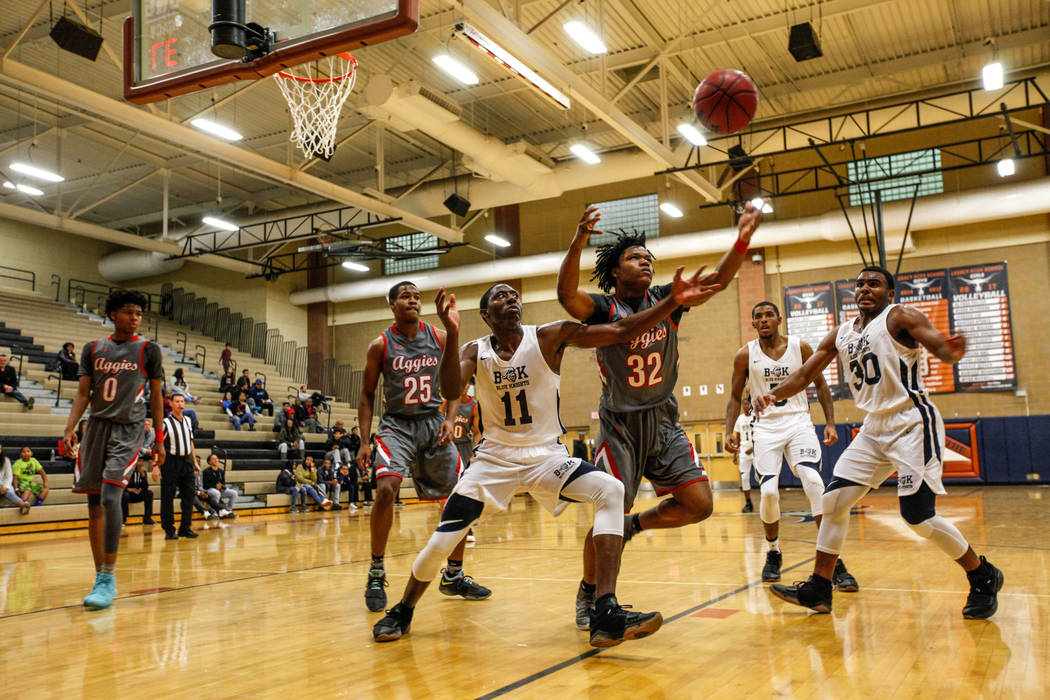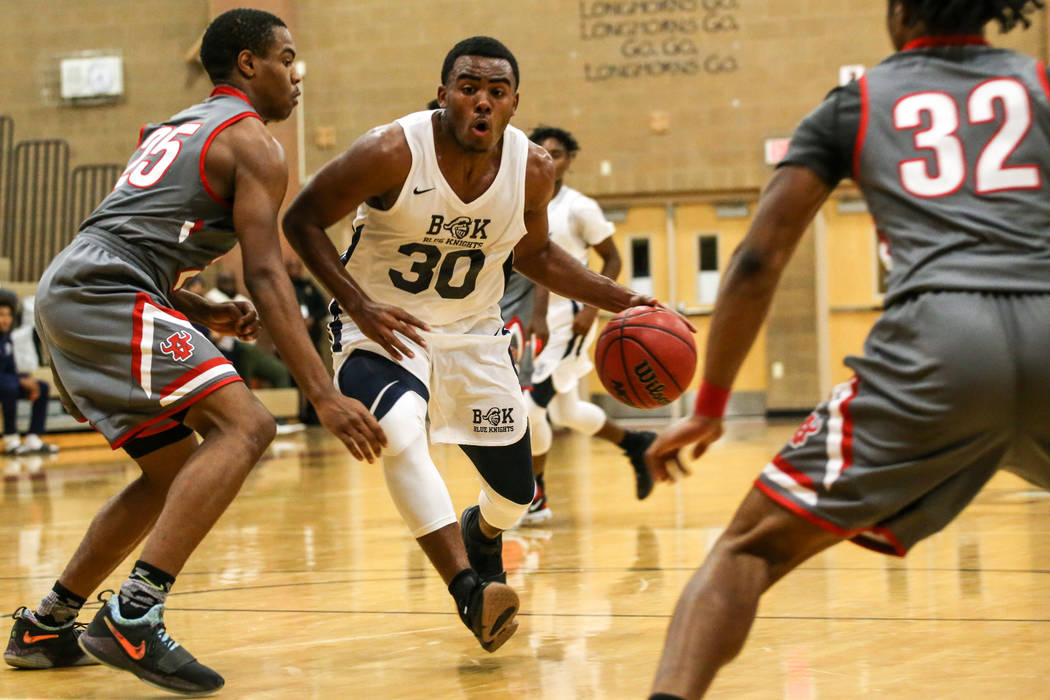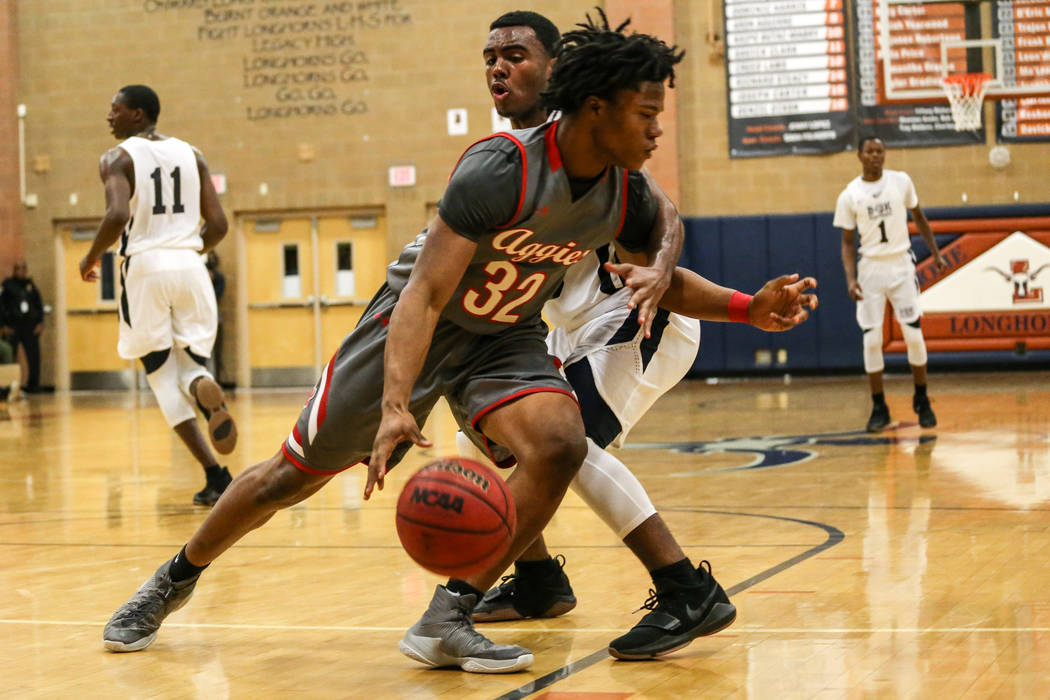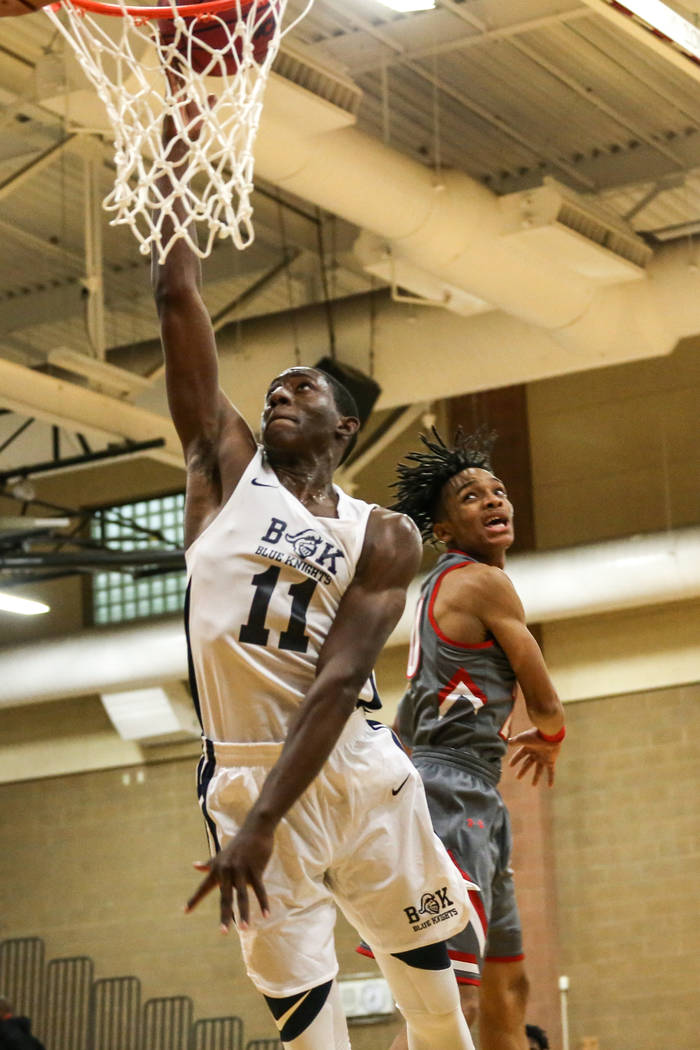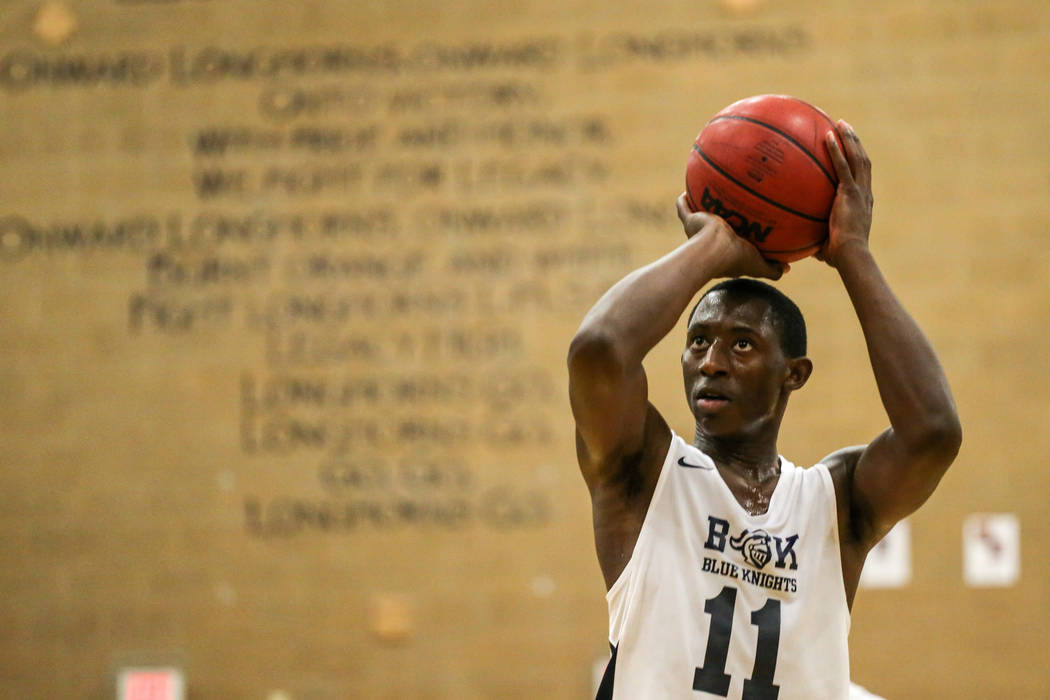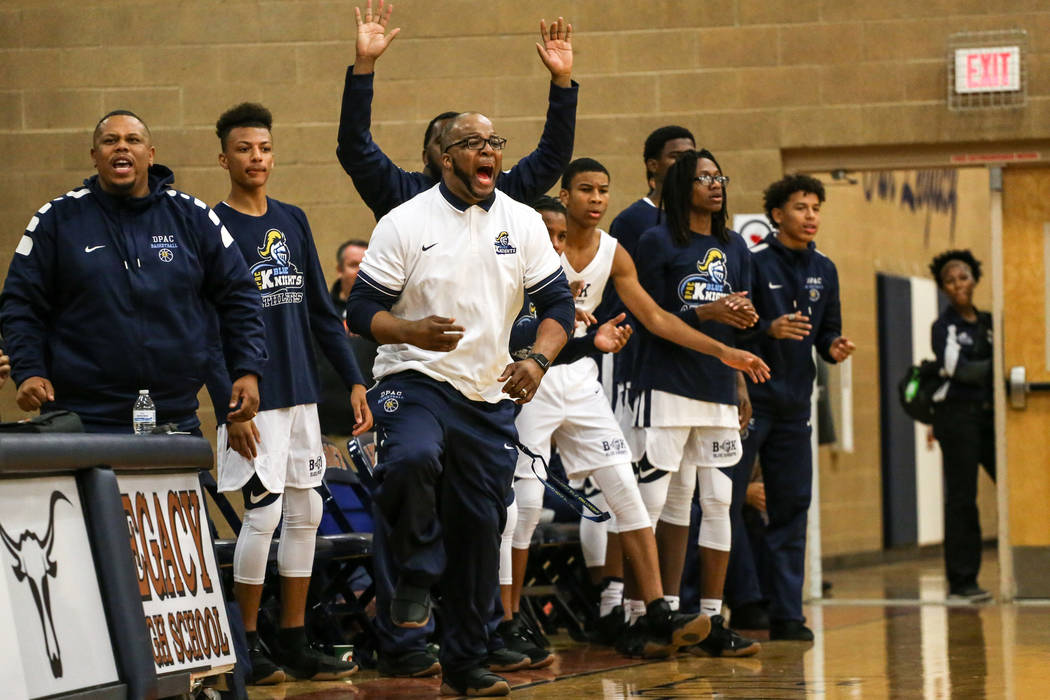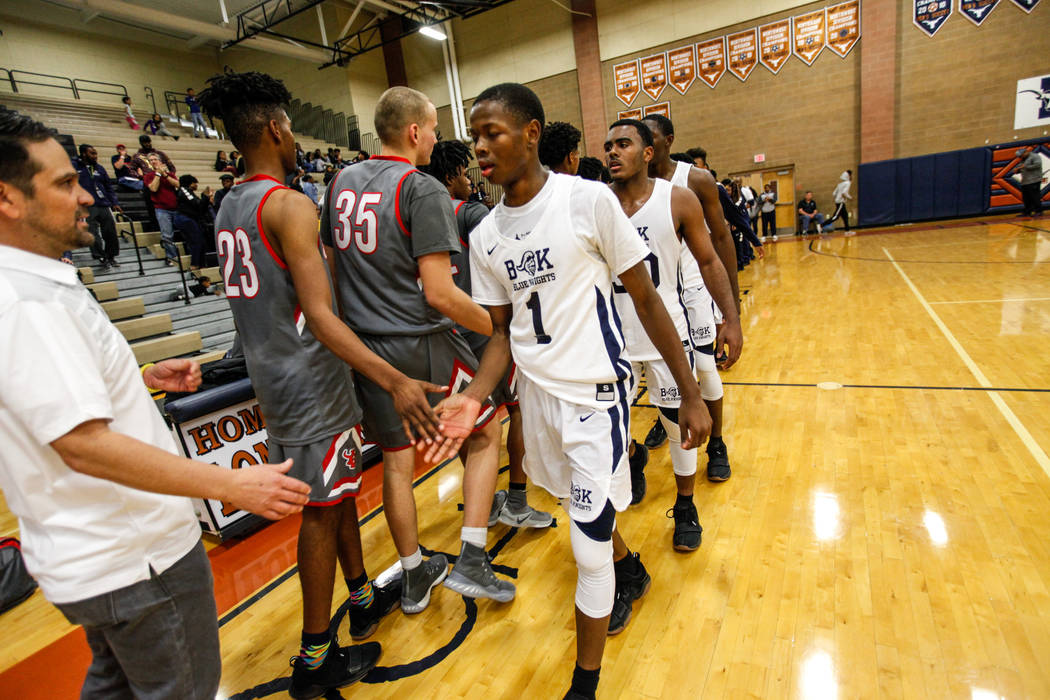 Poor free-throw shooting and a lackluster effort on the glass usually spell disaster for basketball teams. On Friday, it nearly sunk Democracy Prep, the only Class 2A team playing in a tournament full of 4A opponents.
"Normally, you lose that game by 20 points," fifth-year coach Trevor Diggs said. "But we have the heart of a champion."
Can't argue that.
The defending 2A champions rallied from a 13-point, first-quarter deficit against Arbor View and made all the key plays down the stretch for a 66-64 victory in the quarterfinals of the Legacy Tip-Off Classic at Legacy High.
"We were struggling (early), but we came back and found a way to fight," said junior point guard Najeeb Muhammad, who finished with 13 points, three rebounds and three assists. "We overcame all our obstacles."
Obstacles like the Blue Knights' 12-for-23 effort from the line, or their 35-21 losing margin on the boards.
"We got free-throw practice in the morning — early," Diggs said. "Early morning. We can't keep missing. One day, it's going to bite us."
And it almost did Friday, before the backcourt of Muhammad and Akeemis Williams took over.
Muhammad assisted on all three of Williams' 3-pointers in the fourth quarter, including the go-ahead shot with 3:35 left, to swing momentum. Muhammad hit the second of two free throws with 13.3 seconds remaining to give the Blue Knights a two-point lead and the upper hand on the game's final possession.
Arbor View had a chance to tie the game after escaping Democracy Prep's full-court press, but sophomore Donovan Yap missed a runner outside the paint before the buzzer sounded. Williams, who scored 15 points on 3s, pulled down the game's final rebound.
Diggs and Muhammad both credited Williams for continuing to shoot after missing his first three shots of the game and starting 1-for-6 in the first half.
"We just keep telling him to shoot the ball," Muhammad said. "He's the best shooter in Vegas.So if he don't shoot the ball, we're going to have trouble. … He ended up coming through."
The streaky shooting helped the Blue Knights earn their second win over a 4A opponent in as many days.
"We work as hard as anybody else," Diggs said. "People always say, 'Oh, your guys are in 2A.' I don't put that 'A' in front of anybody — 2A, 3A, 4A, 5A. We can compete with any team out here. … The kids work, so it's great for our program."
Daniel Plummer had 17 points off the bench for Democracy Prep (2-0), and teammate Jared Holmes had 15 points, seven rebounds and two blocks.
Yap had 17 points and five assists to lead Arbor View (2-1). Jarrod Burks had 14 points and nine rebounds, and Sevonyea Smith had 12 boards for the Aggies.
Contact reporter Ashton Ferguson at aferguson@reviewjournal.com or 702-383-0430. Follow @af_ferguson on Twitter.