Devin Booker scores 70, but Celtics top Suns 130-120
Updated March 24, 2017 - 9:25 pm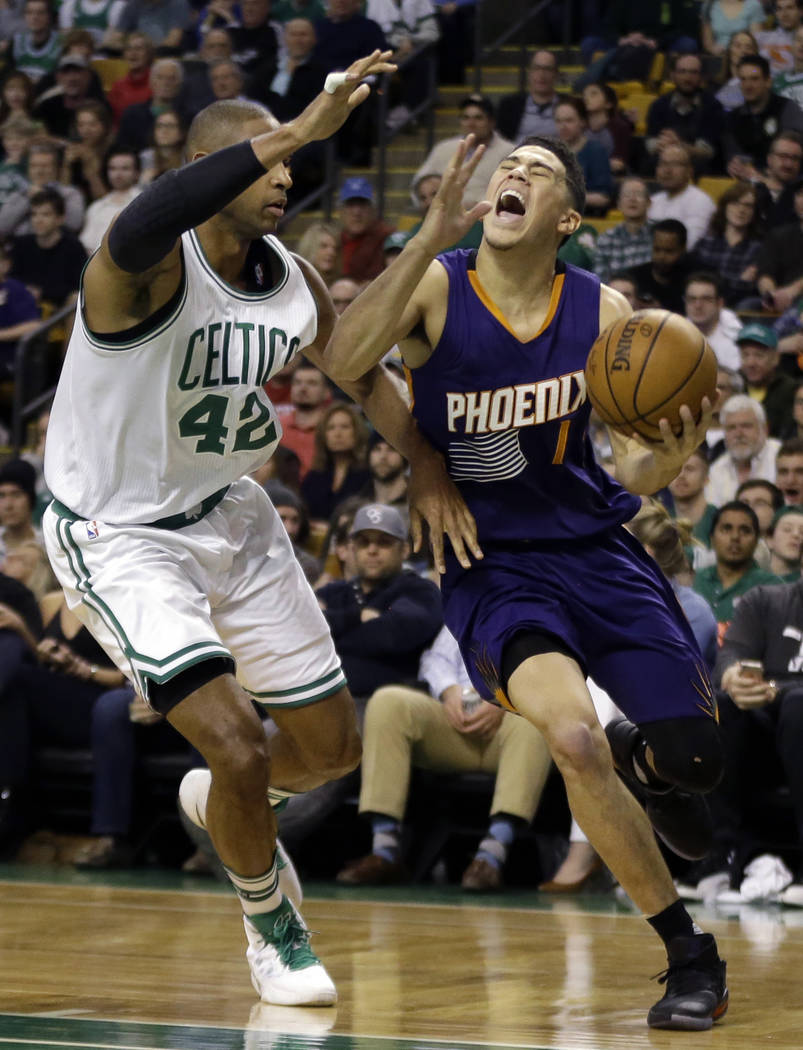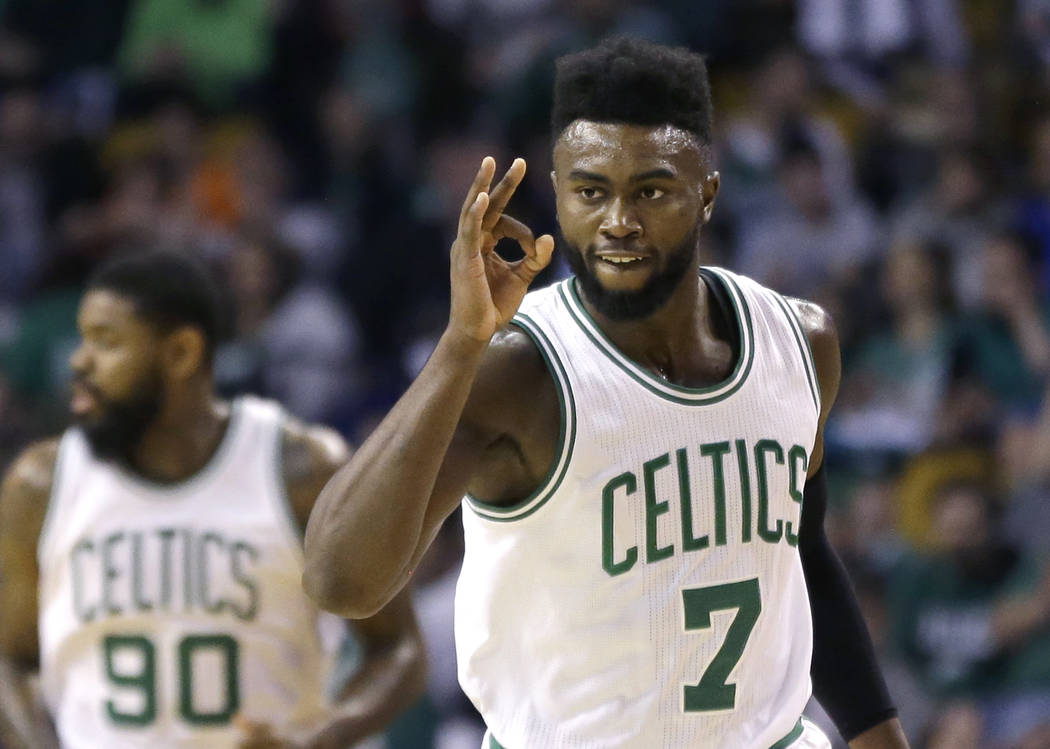 BOSTON — Devin Booker scored 70 points, becoming the sixth different player in NBA history to reach that total, but the Boston Celtics got 34 points from Isaiah Thomas and outlasted the Phoenix Suns 130-120 on Friday night.
Booker joined Wilt Chamberlain, Kobe Bryant, David Thompson, David Robinson and Elgin Baylor as the NBA's 70-point scorers. Baylor also held the previous record against the Celtics with 64 points in Minneapolis for the Lakers on Nov. 8, 1959.
Just 20 years old, Booker scored 51 after halftime.
The win was Boston's third straight, and avenged its buzzer-beater loss in Phoenix earlier this month.
The rematch was dominated early by the Celtics as they hit eight 3-pointers during a 37-point second quarter to grow their lead as high as 26 points.
Chamberlain had six 70-point games and his 62 points on Jan. 14, 1962, had been the most in Boston.
Phoenix has already been eliminated from playoff contention, and had only eight available players because of injuries. Younger than some lineups in the NCAA Tournament, the Suns have lost seven straight and nine of their last 10, and they were out of this one early before Booker's explosive performance made it interesting.
His previous career best was 39, which he reached three times before Friday. He had 19 points at halftime, then scored 23 in the third quarter to get the Suns back within range.
Boston took advantage of a disastrous shooting start by the Suns to build an early cushion.
The Suns missed their first 13 shots from the floor before Booker finally hit the first field goal for Phoenix on a layup with 4:40 left in the first quarter.
TIP-INS
Suns: The Suns' previous scoring record was held by Tom Chambers. He had 60 points March 24, 1990. … Booker was 10 for 10 from the free throw line in the third quarter. … T.J. Warren sat out with left foot contusion. … Were outscored 37-27 in the second quarter.
Celtics: Avery Bradley stayed overnight at the hospital Friday to get fluids and rest for what coach Brad Stevens said was a stomach bug that's been going around the locker room. Rookie Jaylen Brown made his 18th start of the season in Bradley's place. …Thomas extended his club record to 47 straight games with a 3-pointer. … It was Thomas' 121 straight game in double figures, the most by a Celtics player since Antoine Walker had 126 from 2000 to 2002.
UP NEXT
Suns: Continue their six-game road trip at Charlotte Sunday.
Celtics: Host the Miami Heat on Sunday.