Ex-UNLV player Derrick Jones Jr.: Fans will 'know who I am' after slam dunk contest
February 16, 2017 - 7:56 pm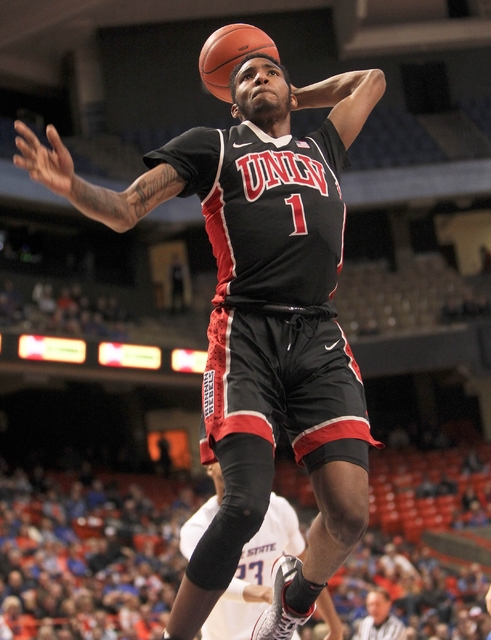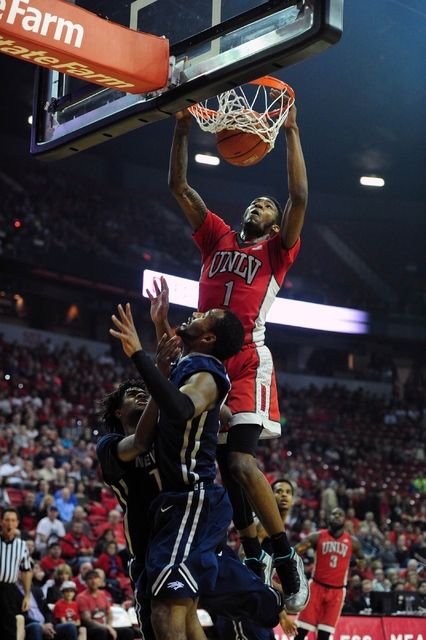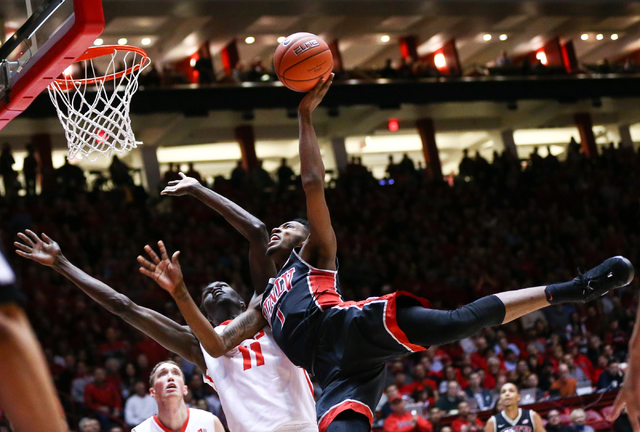 NBA fans may not know the name Derrick Jones Jr. yet, but the former UNLV basketball player says that will change on Sunday at the Verizon Slam Dunk contest.
"Not a lot of people know who I am," Jones Jr. told the NBA.com's Lang Whitaker during a NBA Hang Time podcast this week. This is my rookie year in the NBA … but as soon as I get on that floor, they're going to know who I am."
The Phoenix Suns forward, 20, left UNLV last year after one season and declared for the NBA draft after being ruled ineligible by the NCAA when his standardized test score was ruled invalid.
Jones Jr. joined the Suns last fall and has only played 23 minutes on an NBA court in seven games this season. Being a rookie and with the lack of minutes, Jones Jr. hasn't been able to show off his dunking skills yet, but he'll definitely be able to on Sunday, and he says he'll be prepared.
"I've been in a lot of dunk contests in my life, but this is one I really have to prepare for," Jones Jr. said. "I go out there just to have fun, and do what I do.
"I'm going in as prepared as I can be. Everybody in there are in there for a reason, so you can't take no one lightly."
Jones Jr. recognizes that he may be the underdog this year as he joins Los Angeles Clippers' DeAndre Jordan, Indiana Pacers' Glenn Robinson III and last year's runner up Orlando Magic's Aaron Gordon for the dunk contest. Both Jones and Robinson are making their first appearance in the contest.
"I'll go in like I usually do, being the underdog and shock the world."
The dunk contest is part of the 2017 NBA All-Star Weekend and airs on TNT at 5 p.m. PST Saturday.
Contact Kira Terry at kterry@reviewjournal.com or 702-477-3880. Follow @kiraterry on Twitter.