Foothill boys rally to beat Canyon Springs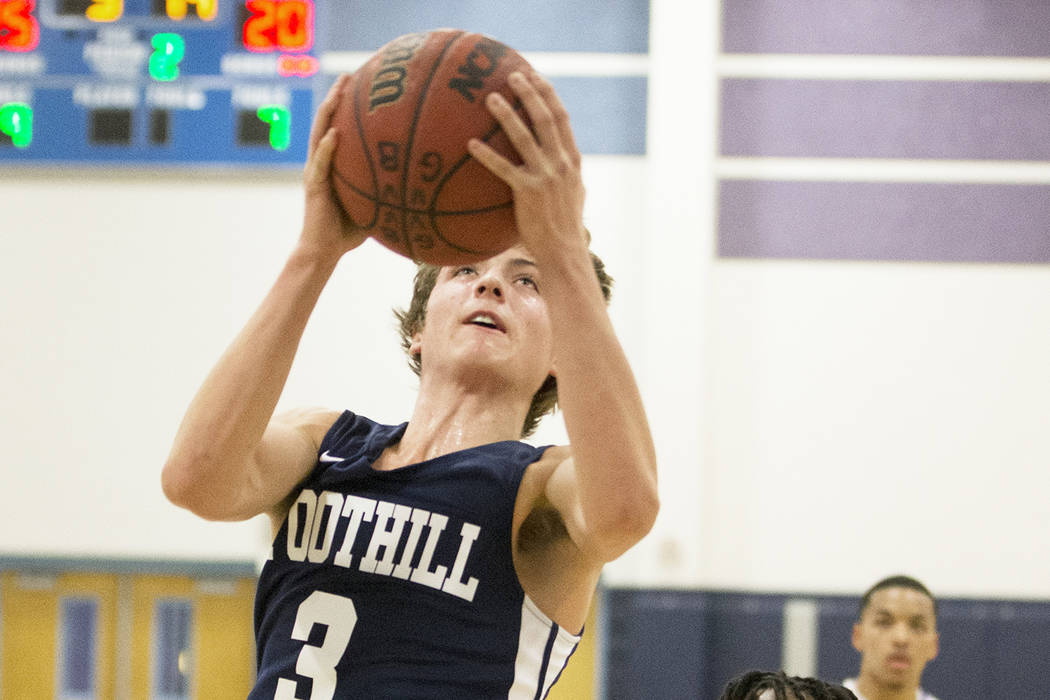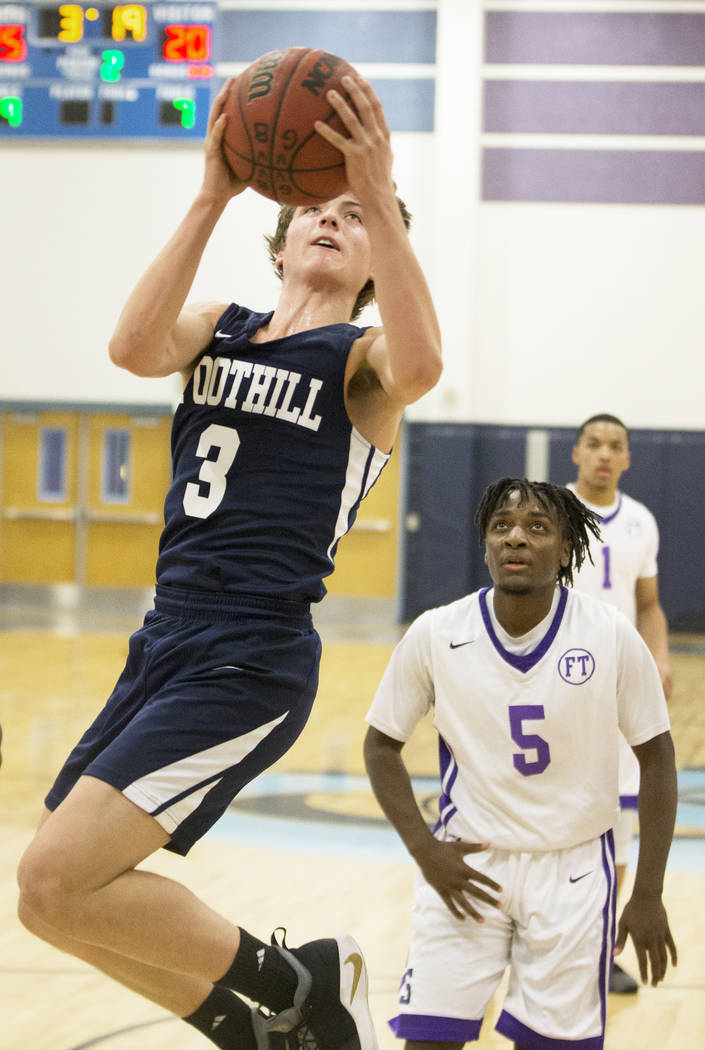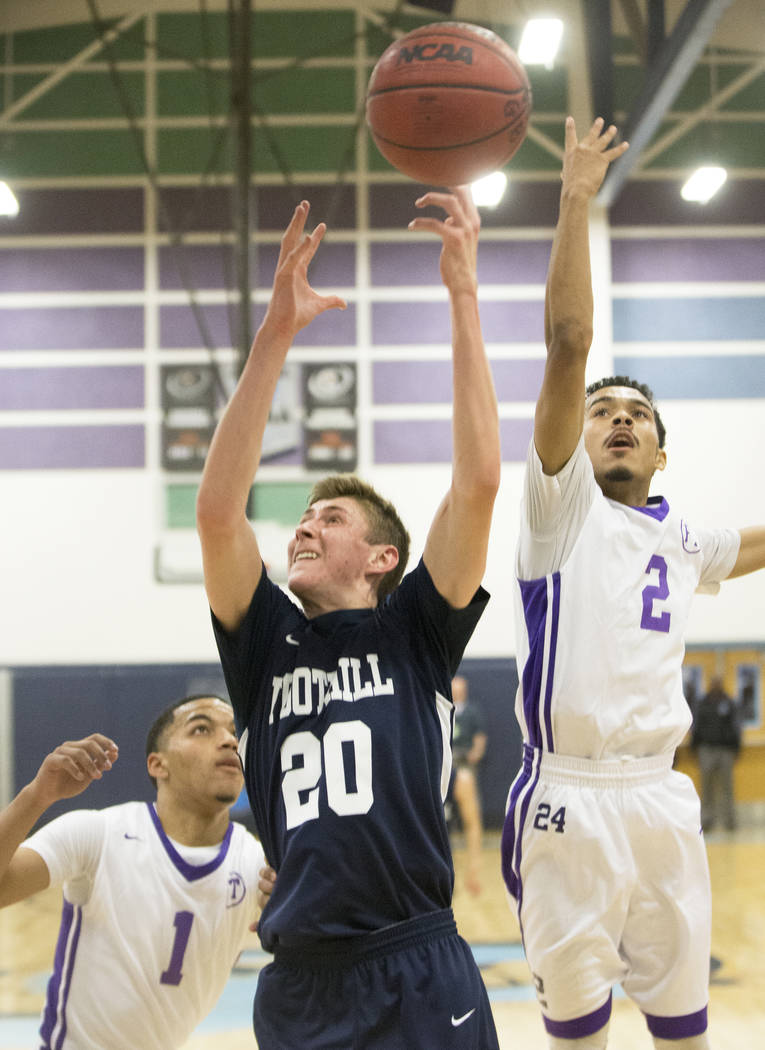 Foothill boys basketball coach Paul DeSantis frantically called for a defensive switch with time winding down and senior Collin Russell guarding Canyon Springs star Alexander Spaight.
Russell didn't need one. He poked the ball away as Spaight tried to go around him, and Dylan Hushaw came up with the loose ball and hit a shot with two seconds left to give the Falcons an 86-84 road win over the Pioneers on Tuesday.
"I'm known as the offense-only player," Russell said. "So when I was guarding him, I was just trying to prove myself. When I got that stop, it was the best feeling in the world."
Things didn't go well for Foothill early as the Falcons trailed by as many as 19 points in the third quarter. Foothill was 1-for-20 on 3-pointers through three quarters, but Russell and company heated up down the stretch.
Russell, who missed his first six 3-point attempts, was 4-for-6 on 3s in the fourth quarter to lead the comeback.
"That's how I usually shoot," Russell said. "When I came out of that first half not hitting shots, it was weird. I just had to get in my groove."
Hushaw's rebound bucket with 23 seconds left tied the game at 84. Canyon Springs cleared out for Spaight, but he lost control of the ball as he tried a crossover dribble to go by Russell.
Hushaw came up with the loose ball near halfcourt and hit a hanging shot to give the Falcons their first lead since it was 2-0.
"That's my boy," Russell said. "Iknew that was going in. He's the clutchest player I know. That's the most hypest moment of my life."
Russell had 19 points and Hushaw and Caleb Stearman each added 16 points to lead Foothill. Hushaw added six assists, and Stearman had seven rebounds.
Spaight led Canyon Springs with 23 points. Chris Ward added 11 points and 13 rebounds, and Kavon Alexander had 16 points and nine rebounds for the Pioneers.
"These first few games are usually about will and heart," said DeSantis, in his first year as head coach. "Canyon's a tough, athletic team and we probably don't match up across the board with them. We just felt we could stay in it and grind them out."
More preps: Follow all of our Nevada Preps coverage online at nevadapreps.com and @NevadaPreps on Twitter.
Contact prep sports editor Damon Seiters at dseiters@reviewjournal.com or 702-380-4587. Follow @DamonSeiters on Twitter.