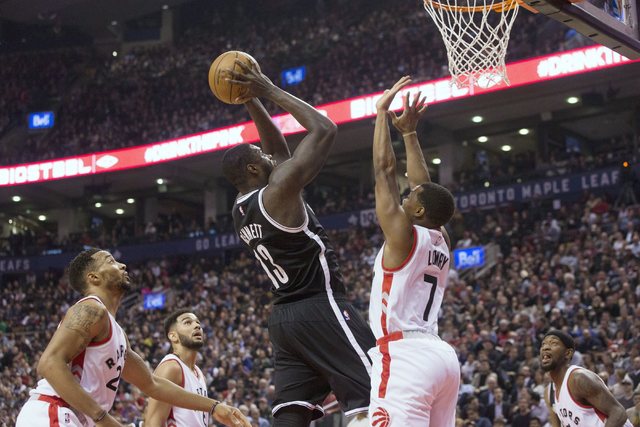 The Brooklyn Nets waived former No. 1 overall pick Anthony Bennett on Monday.
The 23-year-old power forward appeared in 23 games with the Nets this season, averaging 5.0 points and 3.4 rebounds in 11.5 minutes per contest.
The 6-foot-8, 235-pound Bennett was taken with the first pick in the 2013 NBA Draft by the Cleveland Cavaliers as a 20-year-old out of UNLV.
After one season in Cleveland, Bennett was traded with 2014 No. 1 overall pick Andrew Wiggins to the Minnesota Timberwolves in the three-team deal that brought Kevin Love to the Cavs.
Bennett was waived by the Timberwolves in September 2015 before signing with the Toronto Raptors. He played in 19 games with the Raptors and was waived last March.
Bennett signed with the Nets as a free agent on July 14. For his career, he owns averages of 4.4 points and 3.1 rebounds in 151 games.