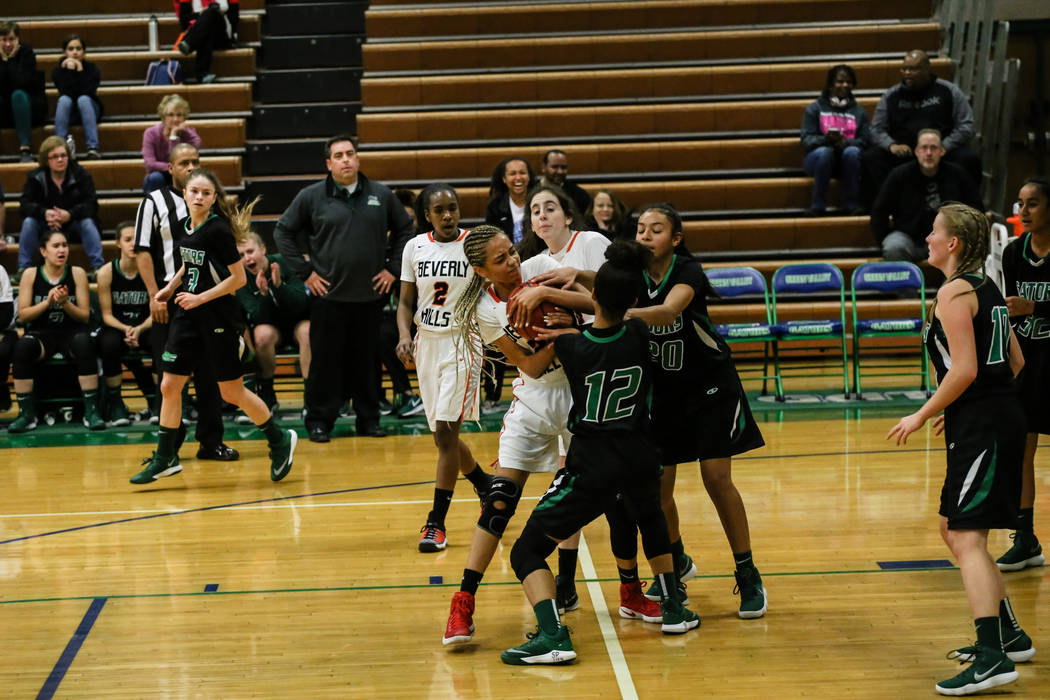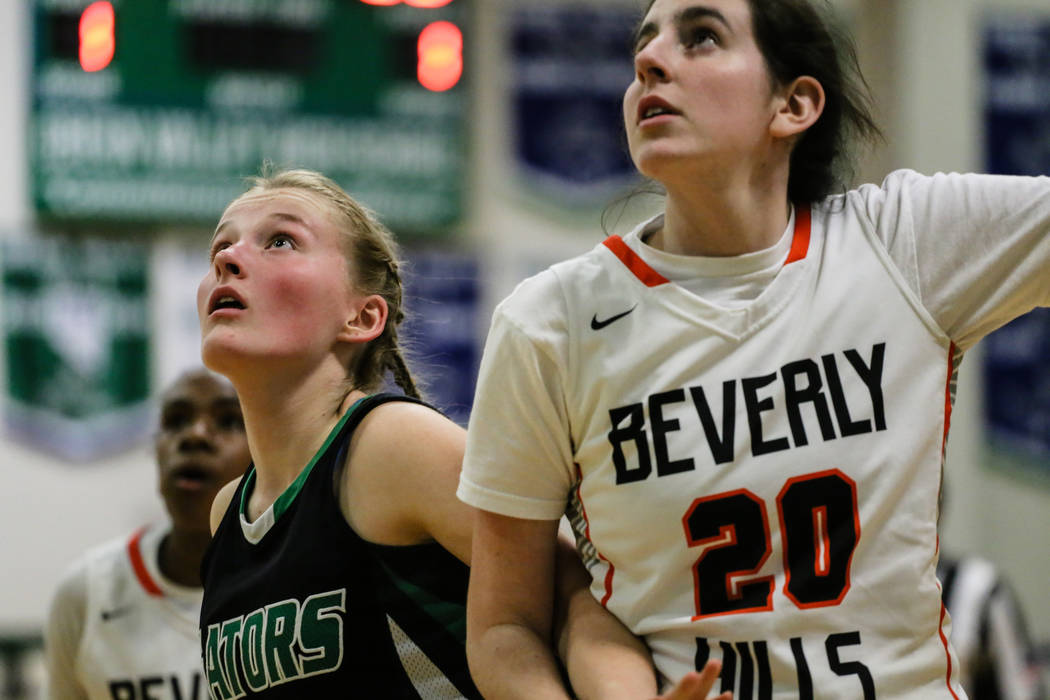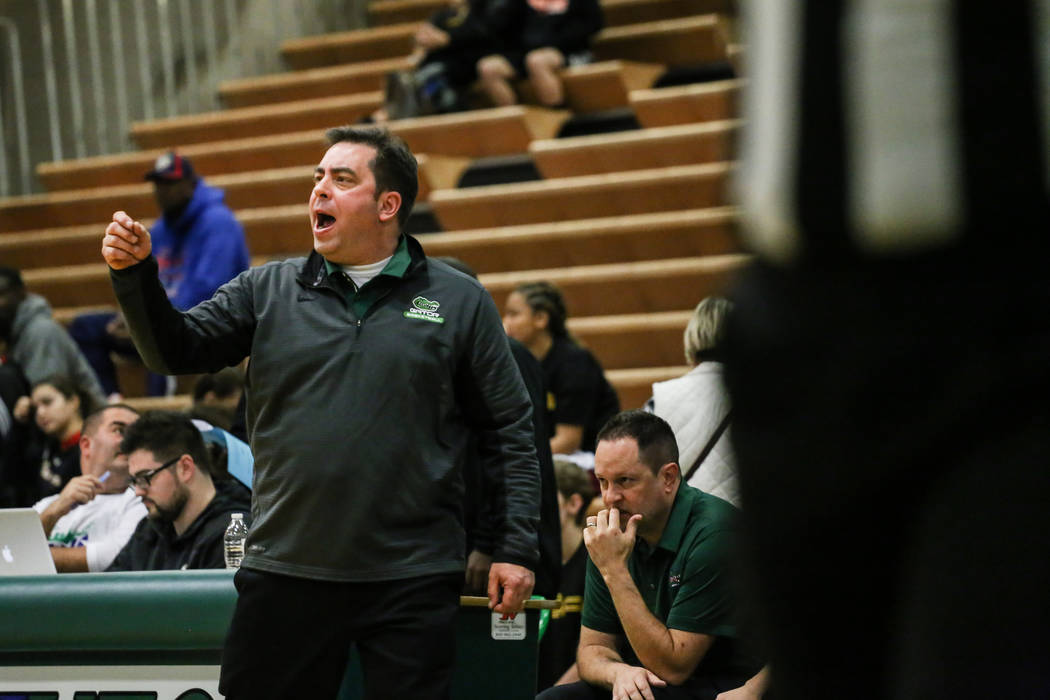 Shots clinked, clanked and slowly rolled off the rim Wednesday.
It was just one of those nights for Green Valley's girls basketball team.
"We usually shoot the ball a little better than that," said Gators coach Eric Johnston, offering a friendly smile and shrug.
Green Valley shot 26.5 percent, including 1-for-11 in the third quarter, allowing visiting Beverly Hills (California) to pull away from a 21-21 halftime score and claim a 52-39 victory in the Gator Winter Classic.
"Bad nights happen," Johnston said. "I think their length challenged us a little bit, but we just didn't shoot the ball very well. You're not going to win a lot of basketball games against quality teams if you don't shoot the ball well."
The Gators made just one basket in the third quarter, and they went without one for nine minutes after intermission. Temerity Bauer's layup with 4:52 left in the fourth quarter ended the dry spell.
But despite the poor shooting, Green Valley still made it a contest late.
Michelle Lagunas-Monroy converted a four-point play, and Bauer hit a 3-pointer with 2:55 remaining to cut the deficit to 41-37. But the Normans countered by finishing with an 11-2 run.
"Too little, too late at that point," Johnston said. "We got a couple to fall there, but we just couldn't find the basket (early)."
Lusi Soifua led Green Valley with 15 points and seven rebounds.
Lagunas-Monroy had 13 points and Rian Anderson pulled down 10 rebounds for the Gators (9-2), who were without two players because of injuries — junior guard Shelby Clark (ankle) and senior post Samara Miller (sprained medial collateral ligament).
"Some of the things we do is based around those two," Johnston said. "But at the same time, they've been gone for a couple of weeks. …
"We'll be OK. We're battling some injuries. We're trying to get healthy, so it's a chance for these other kids to step up. Some of them did some good things. Everybody did some things we need to work on."
Arbri Gills led Beverly Hills with 18 points, and teammate Michelle Duchemin scored 11.
Contact reporter Ashton Ferguson at aferguson@reviewjournal.com or 702-383-0430. Follow @af_ferguson on Twitter.
Wednesday's highlights
Boys
— Geoff Farries buried seven 3-pointers en route to a 35-point performance in Basic's 69-37 win over Cibola (Arizona) in the Tri-State Holiday Invitational at Desert Oasis.
— Chase Hafen poured in 24 points to help Bonanza to an 80-51 win over Pahrump Valley in the quarterfinals of the Vegas Invitational at Mountain View.
— Jonathan Thomas scored 23 points to lift Eldorado to a 75-65 victory over Santa Fe (Calif.) in the Las Vegas Prep Championship.
Girls
— Every player who dressed for Centennial scored as the Bulldogs rolled to a 79-20 victory over visiting Beckman (California) in pool play on the first day of the Las Vegas Holiday Classic.
— Kyndal Ricks scored a game-high 22 points, including the decisive 3-pointer from the left wing, as Rancho held off Fernely 48-46 in the Gator Winter Classic at Green Valley.