Heat's Wade out for NBA All-Star Game with hamstring injury
February 10, 2015 - 2:59 pm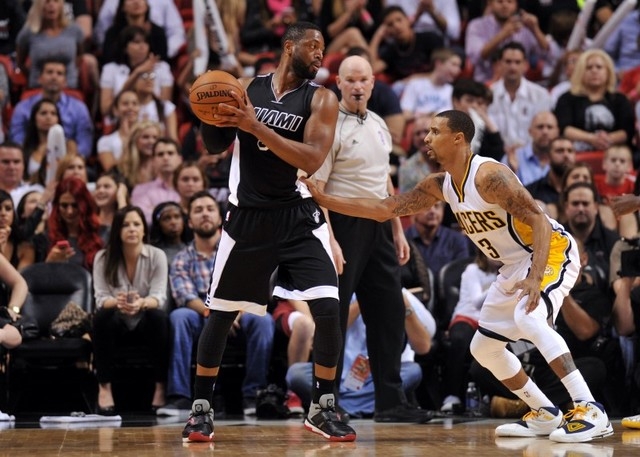 Dwyane Wade will not play in Sunday's NBA All-Star Game as he recovers from a strained right hamstring that has kept him out of the Miami Heat's last six games, the team said on Tuesday.
The decision ends a string of 10 consecutive All-Star Game appearances for Wade, who will also sit out Miami's road game against the Cleveland Cavaliers on Wednesday.
"I could play (tomorrow) but it would not be the smart thing to do," Wade, who was named the most valuable player of the 2010 NBA All-Star Game, told reporters on Tuesday. "We have a run to make after the All Star break to solidify a playoff seed."
The three-time NBA champion is averaging 21.4 points and 5.4 assists in 35 games this season for a Heat team that are hanging onto the eighth and final playoff seed in the Eastern Conference.
The decision to sit out the All-Star Game means the soonest the 33-year-old guard can return to action is Miami's Feb. 20 game at the New York Knicks.
The 2015 All-Star Game matching the top players from the Eastern Conference against their counterparts from the Western Conference will be played at the Barclays Center in New York.