Iona brings New York basketball to Las Vegas this week
December 20, 2015 - 9:23 pm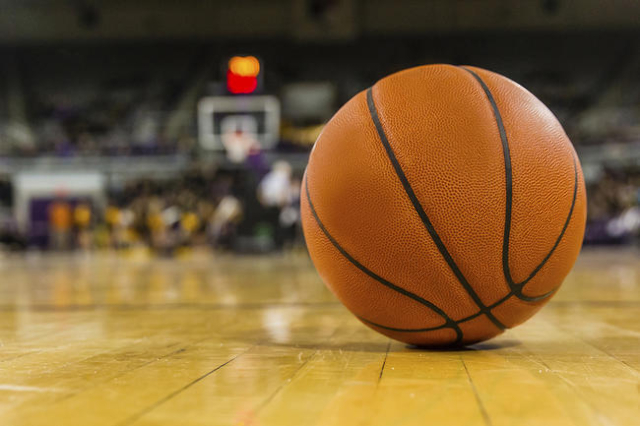 If you're a basketball player who wants to play collegiately in the New York metropolitan area, you've got plenty of choices.
You can go to St. John's, the longtime king of New York basketball when it comes to popularity among fans. You can go to Rutgers, which is in New Jersey and competes in the Big Ten. If you're particularly bright, Columbiaand the Ivy League might be an option.
Or you can go to Iona College, a small Catholic school of just under 4,000 students located 20 miles north of Manhattan in New Rochelle where winning has become the norm the past four years.
Tim Cluess, the man responsible for getting Iona back on track, said it's all about finding the right fit.
"We're looking for a kid who's under the radar, a kid who's looking for a second chance to bounce back," Cluess said. "Our style of play is attractive and we've got a hard-working staff."
Iona has averaged 79 points or higher per game since Cluess took over in 2010. So far, Iona is averaging 82.9 points as the Gaels arrive in Las Vegas to face UC Santa Barbara at noon Tuesday in the South Point as the Holiday Hoops Classic transitions to its Division I event after three days of Division II action. Santa Barbara (2-6) faces Akron (7-2) at noon today.
"We give our guys freedom to shoot and they obviously like that," Cluess said. "But they know they have to compete at the other end of the floor if we're going to be successful."
Iona is 4-4 after having lost at Rhode Island in overtime, 79-74, Saturday. A.J. English, a 6-foot-4-inch senior guard, leads the Gaels with a 25.0 scoring average and is shooting 46 percent from 3-point range. He is one of those who flew under the radar and was given a chance by Cluess. He also has several transfers on the roster. Deyshonee Much previously played at Buffalo. Taylor Bessick played at James Madison. Aaron Rountree was at Wake Forest.
"We're a group that's trying to find ourselves," Cluess said of the Gaels, who are playing 10 players regular minutes and are shooting 41 percent as a team from long distance. "There's some growing pains involved and we've had some injuries and it's testing our depth."
Iona competes in the Metro Atlantic Athletic Conference, a league that includes surprising Monmouth as well as Iona's rival, Manhattan College. The Gaels have finished first or second in the regular season in four of Cluess' first five seasons. And his .686 winning percentage is the best of any New York area school. It's obviously a great stat for recruiting but Cluess said playing in a mid-major conference like the MAAC has its advantages.
"I love the rivalries. Everyone is a couple of hours from each other. The kids know each other. The students and the fans are really into it. It's a great league.'
So why travel 2,500 miles west just before Christmas in order to get ready for conference play?
"It's a great opportunity to give our guys a taste of being out West," Cluess said. "We'll get to play two programs in Santa Barbara and Akron that we normally would never play and expose our kids to two different styles of play. For us as coaches, it's good in that it gives us a taste of what March will be like when you're playing back-to-back in your conference tournament and you have a quick turnaound in your game prep.
"Plus, it's Vegas. Who doesn't like to come to Vegas?"
Contact reporter Steve Carp at scarp@reviewjournal.com or 702-387-2913. Follow him on Twitter: @stevecarprj