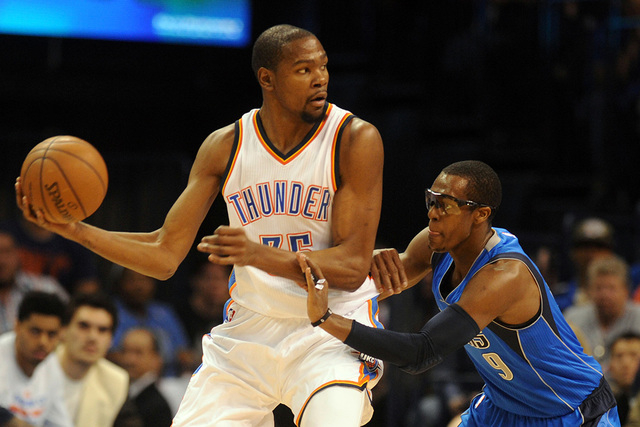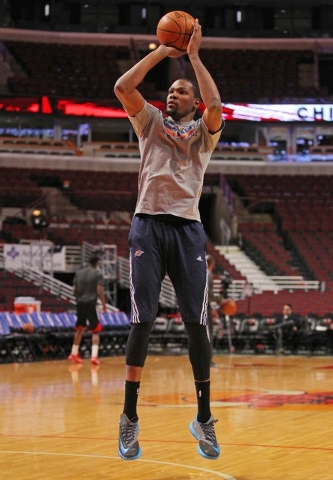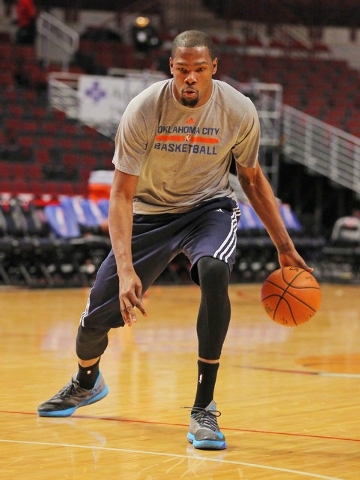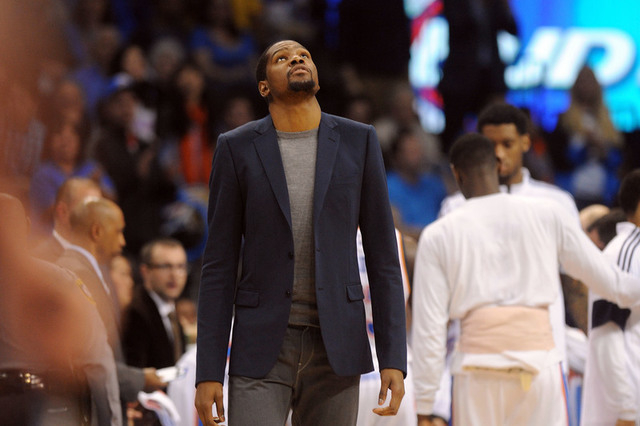 Oklahoma City Thunder forward Kevin Durant has been cleared to play without restriction for the upcoming season after recovering from a foot injury.
General manager Sam Presti made the announcement Wednesday during his preseason news conference.
"Yes, Kevin is clear to participate," Presti said. "He's been playing without restriction — five-on-five — and competing as normal. With that said, with any of our players, we're going to be watching and managing players that are coming off injuries. We're going to be watching and managing practice, recovery time. That's just standard."
Durant's 2014-15 season ended in March with his third foot surgery. The league MVP and scoring champion in 2013-14 played just 27 games last season because of a broken bone in his right foot. He had surgery last October and returned to play in December with some pain. A screw rubbing against another bone was removed in February and, after more pain, Durant consulted with three foot and ankle specialists and had a bone graft in March.
Durant, who turns 27 next week, averaged 25.4 points, 6.6 rebounds and 4.1 assists last season in limited play as the Thunder missed the playoffs.