Knicks' Anthony considering sitting out for rest of season
February 10, 2015 - 10:09 am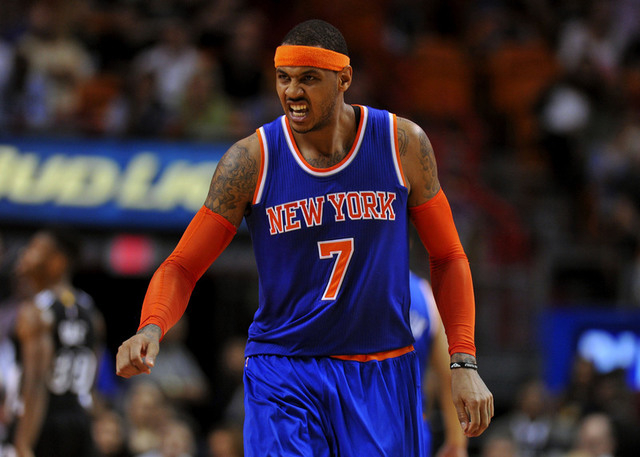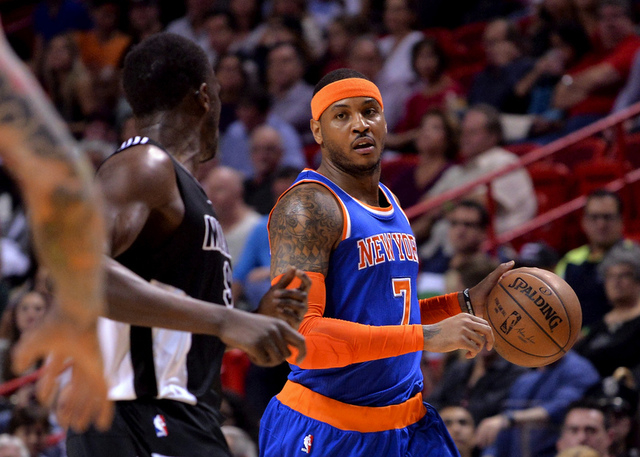 New York Knicks forward Carmelo Anthony, frustrated after tweaking his ailing left knee Monday, said he will consider shutting down for the season to be fully healthy for next season.
There is little to gain for the Knicks (10-42) in 2014-15 and Anthony, who is averaging 24.1 points and 6.7 rebounds per game, does not feel healthy. He sat out Saturday's game against the Washington Wizards before playing Monday night in a 109-95 loss to the Miami Heat.
"I think he'll be fine," Knicks coach Derek Fisher said after Anthony left the game with 7:30 left in the fourth quarter. "Just kinda irritated it a little bit."
Anthony was not quite as positive and is anything but certain to play Wednesday against the Orlando Magic. He said sitting out for the remainder of the season is under consideration.
"I'm restricted, I'm not getting that power or that bounce, and then to do something like I did today, I think I'm getting closer to that point," Anthony said. "I think due to the lack of movement, the lack of explosiveness I have right now … I'm just trying to compensate and try to figure it out as it goes along."