Las Vegas inherits young but talented Stars WNBA team
November 7, 2017 - 3:32 pm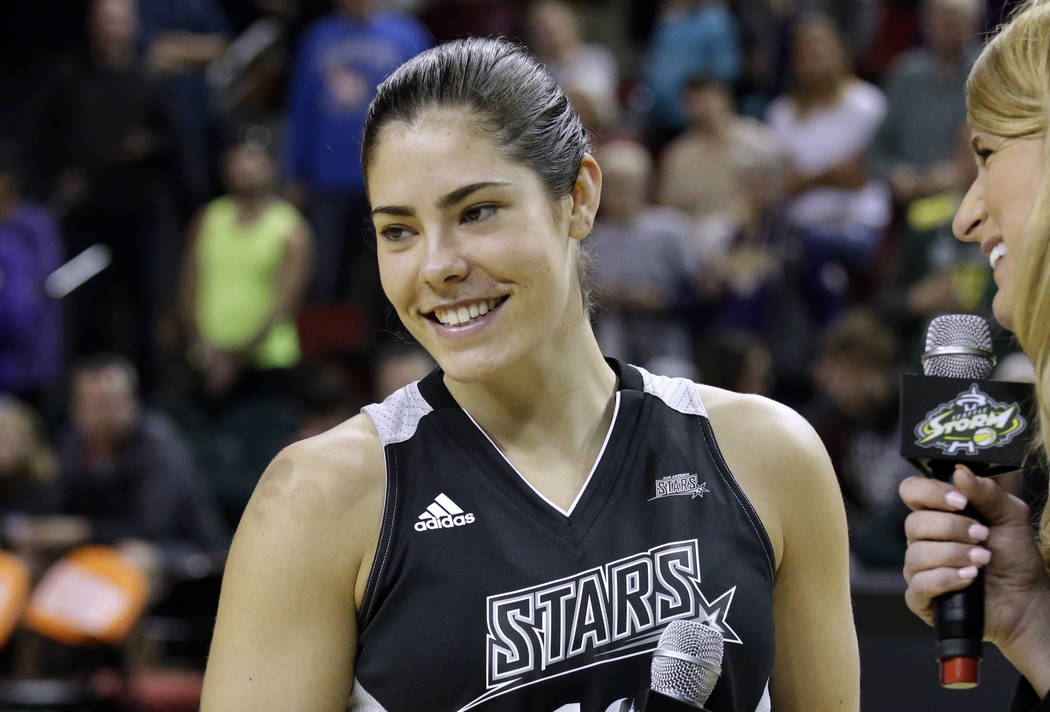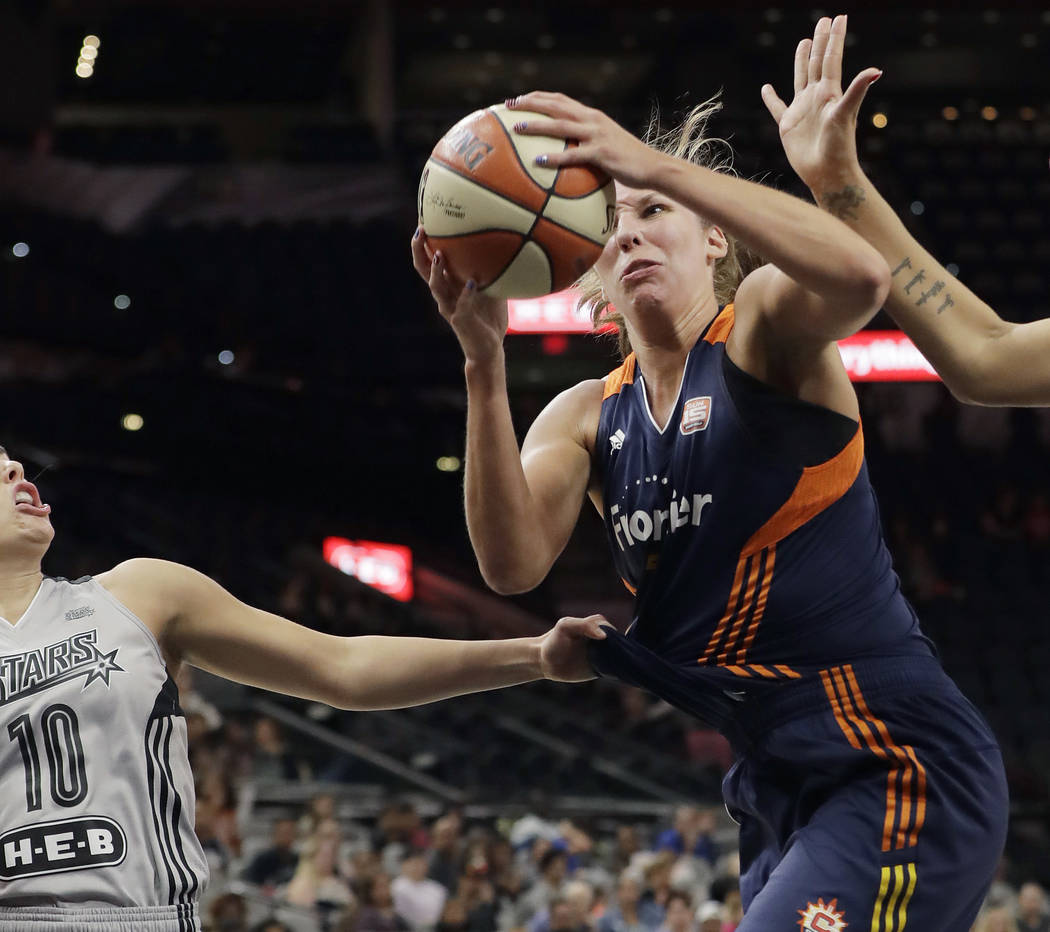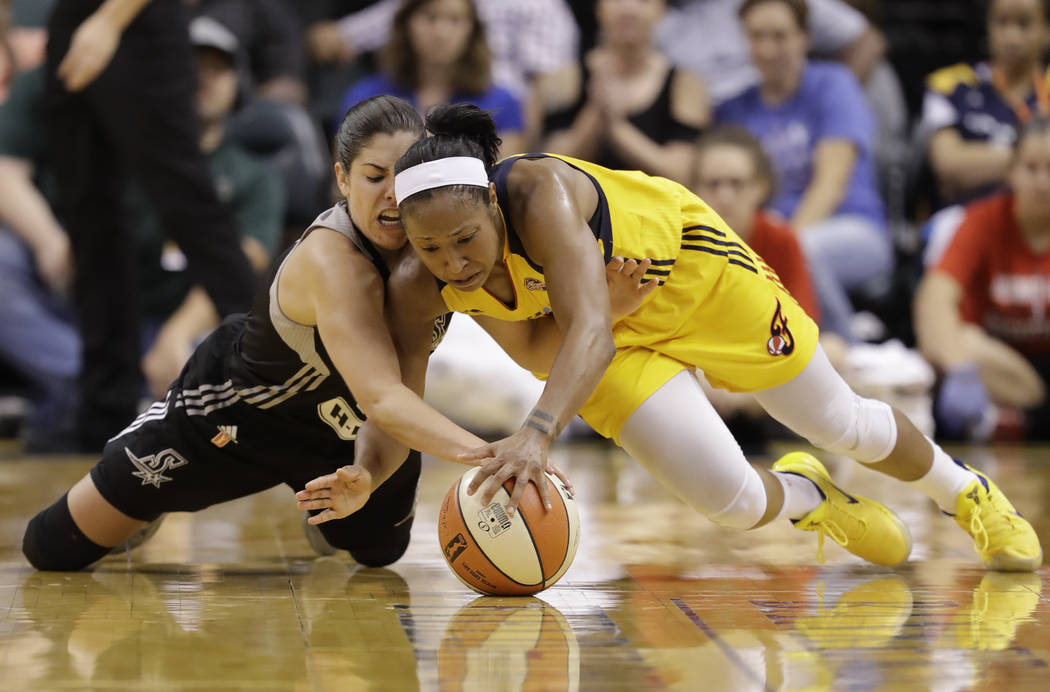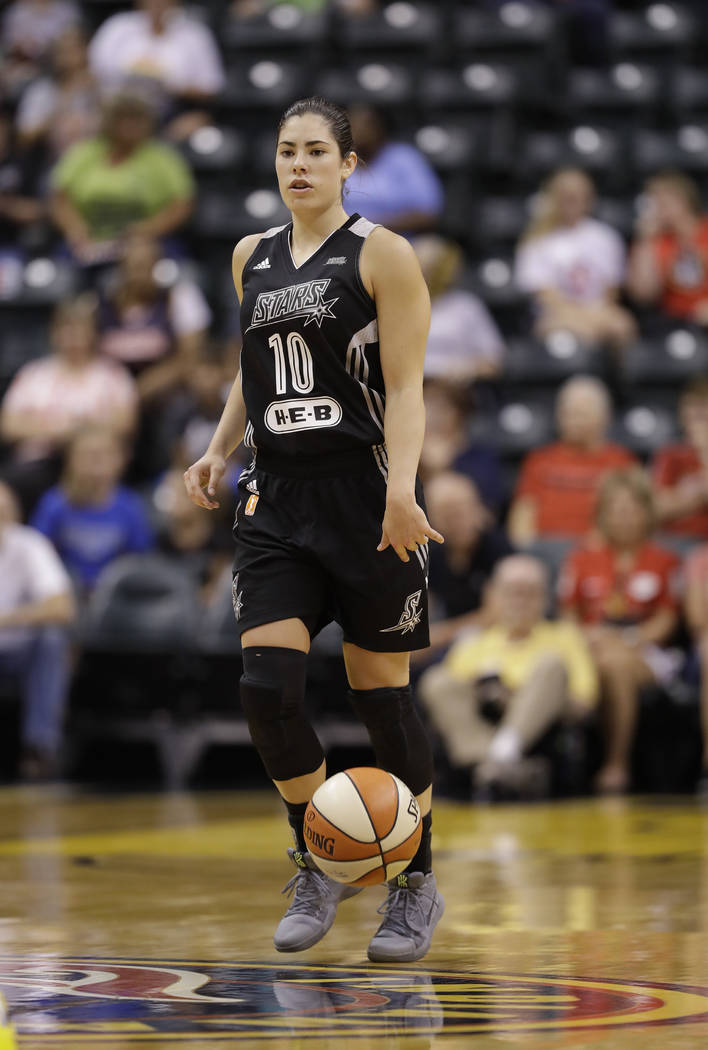 The team formerly known as the San Antonio Stars finished the 2017 season with the WNBA's worst record.
Meaning the trajectory of the franchise can only go in one direction as it relocates to Las Vegas for 2018.
Up.
MGM Resorts International, which purchased the franchise from the NBA's San Antonio Spurs, is inheriting a team that finished 8-26 last season, averaging a league-worst 74.4 points as one of the league's youngest teams.
The Stars' top six scorers are 26 or younger, and the youth movement is poised to continue when the team secures another top-four pick in the 2018 WNBA draft.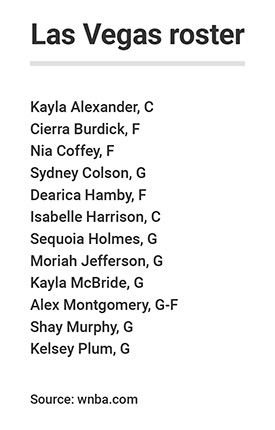 ESPN women's basketball analyst LaChina Robinson said the team's competitiveness will hinge on how its young players develop under new coach Bill Laimbeer, noting the Stars have "a few key ingredients that will raise their level of success" in the near future.
"They need more experience, health and depth," she wrote in an email. "Once they get their current roster to full strength and build their talent depth through the draft lottery, they will increase their ability to be more competitive on a nightly basis."
Two-guard Kelsey Plum, perhaps the team's most notable young player, could be in for a big year, depending on how Laimbeer chooses to use her.
Plum is the most prolific scorer in college basketball history and was selected with the No. 1 overall pick in this year's draft. But she struggled as a rookie, averaging 8.5 points on 34.6 percent shooting and attempting fewer than two free throws per game.
She has major upside, though, flashing the ability to score from anywhere on the floor, and Robinson said Plum could be a franchise player if the offense is tailored to her skill set.
"Her ability to hit shots from anywhere on the floor is a major value," Robinson said. "Will (Laimbeer) build the team around her? Only Bill can answer that, but she has the skill and ability to be a great player in this league."
Kayla McBride led the Stars in scoring, averaging 15.4 points. Isabelle Harrison averaged 11.4 points and a team-high 6.4 rebounds. Moriah Jefferson, who missed 13 games with a knee injury, averaged 9.1 points on 52.3 percent shooting.
Dearica Hamby, Kayla Alexander and Alex Montgomery also are key rotation players, and second-year forward Nia Coffey, a No. 5 overall pick, could be in line for more minutes.
"The Star's roster is also very young in terms of game experience at almost every position," Robinson said, "so time and development of a team identity will help to add numbers to the win column."
Contact reporter Sam Gordon at sgordon@reviewjournal.com. Follow @BySamGordon on Twitter.
Related
MGM Resorts revealed as buyer of WNBA franchise for Las Vegas
Bill Laimbeer bringing chips to the WNBA table in Las Vegas