Las Vegas investor leads group aiming to land NBA team
Updated June 4, 2021 - 3:29 pm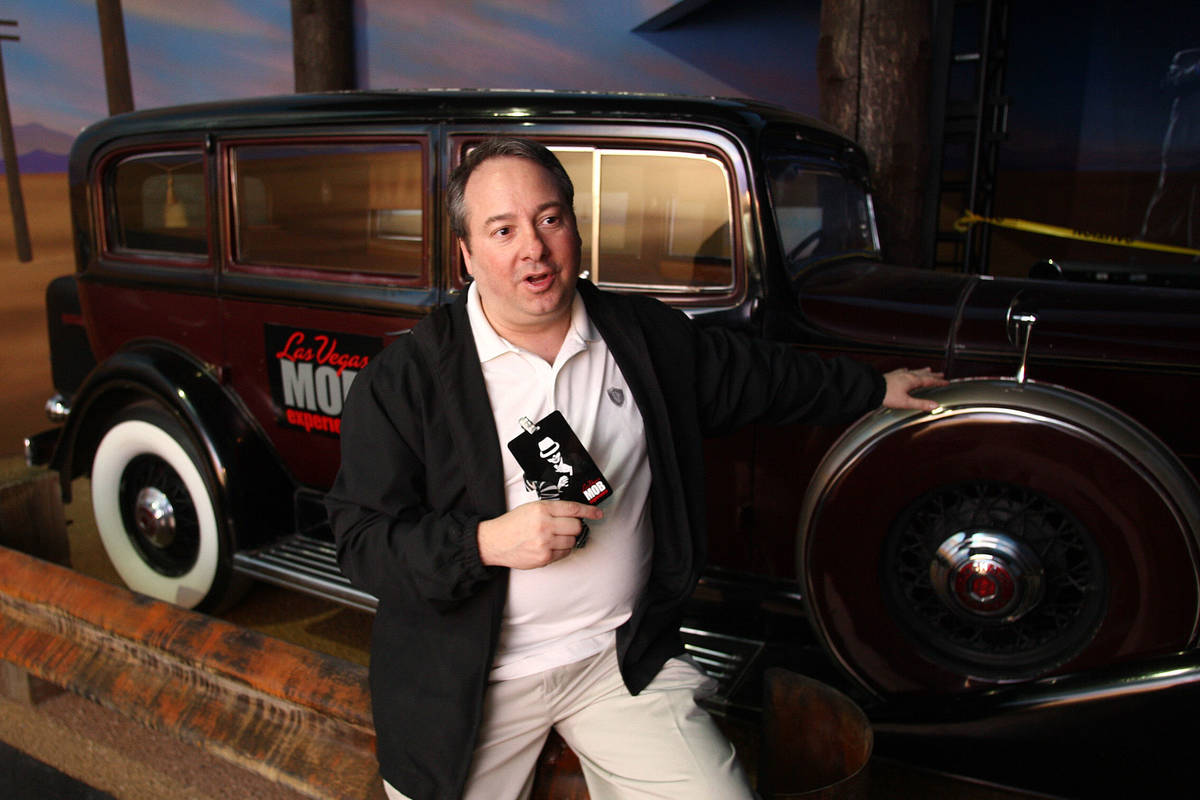 The man who brought the Mob Experience to the Strip plans to make the NBA an offer it can't refuse.
Longtime Las Vegas investor Jay Bloom is heading up a potential NBA ownership group with its sights set on bringing an expansion team to Southern Nevada.
Bloom confirmed that his group includes ex-UNLV star and NBA first-round draft pick Marcus Banks and famed motivational speaker Tony Robbins.
In a phone interview Friday, Bloom described his team's venture as "very preliminary." But he also made clear he believes his triumvirate is in position to make a winning bid on an NBA franchise.
The NBA has not announced it will expand beyond 30 teams, and a league spokeswoman referred questions about the subject to Commissioner Adam Silver's comments to The Associated Press in February.
"Certainly, during the pandemic as I've mentioned, we've dusted off some of the plans that we previously looked at for potential expansion," Silver said then. "But it remains on the backburner."
The NBA is into its postseason, so expansion could become more of a priority in the coming months. Should the NBA expand, Seattle and Las Vegas are commonly mentioned as the leading candidates.
"I think it's more likely than not that we'll get a team in Las Vegas," Bloom said, "and I hope my group gets it."
He pointed to the Golden Knights "extraordinary success" and the Raiders' "incredibly warm reception" as well as the addition of the WNBA's Aces, as examples of how Las Vegas has turned into a major professional sports city.
Bloom says his group reacted to the widespread speculation that the NBA will expand within a couple of years. About nine months ago, Bloom was interested in bringing the Minnesota Timberwolves to Las Vegas. Former baseball star Alex Rodriguez was part of a group that purchased the T-Wolves.
Now the group's interest has shifted to landing an NBA expansion team in Las Vegas.
"Growing up as a kid, I never thought of making it to the NBA until it happened actually," said Banks, who grew up in Las Vegas. "I always wanted to be a businessman, and I looked up to one of my peers by the name of Magic Johnson as far as a businessman in his city, in Los Angeles. I always wanted to be that connector for Las Vegas."
Bloom said the ball is now in the NBA's court.
"Everyone at the league is being very tight-lipped about this," he said. "It is an unknown, but we hope next year, maybe we will see the league come to a decision."
Bloom said using T-Mobile Arena as the team's home facility would be a possibility but also said his team is reviewing alternate new sites. Such sites include MGM Grand Garden Arena, ex-UNLV basketball player Jackie Robinson's arena project on the Strip or even construction of a new arena.
The NBA has made it known that it prefers an expansion team to also own the arena.
"Nothing is off the table," Bloom said. "I'll probably be getting a call from Bill Hornbuckle soon," referring to the MGM Resorts International's CEO, whose company is a partner in T-Mobile Arena and also operates Grand Garden Arena.
Bloom declined to say who his group has been in contact with in the NBA hierarchy, if anyone.
"If it happens, we have the money to do it," he said. "Nobody is better positioned than Las Vegas to have an expansion team."
Bloom became tight with Robbins when the two met while seated side-by-side at Game 5 of the Stanley Cup Final between the Golden Knights and Washington Capitals at T-Mobile Arena in June 2018. Bloom has a pair center-ice season tickets. Robbins sought a single seat for that game and contacted veteran Vegas ticket broker Ken Solky, who put the two together.
"Tony and I had three hours to get to know each other, and we talked about possibly doing business together," Bloom said. "We struck up a friendship. He's a good partner and a good friend."
Bloom knows Banks from the days when the two were neighbors in the luxury Section 10 community in Las Vegas, 5 miles west of the Strip off West Sahara Avenue. Banks played at Cimarron-Memorial High School and UNLV before a 14-year NBA career.
Bloom is known in Vegas as a high-profile entrepreneur and investor who has produced mixed results. He was the overlord of the Mob Experience at the Tropicana, a retrospective-interactive attraction themed for organized crime figures, beginning in March 2011. The attraction was bought out of bankruptcy soon after by the events company JVLV New Holdings and finally closed in September 2013.
Heavily hyped and laden with state-of-the art video technology and even live actors, the Mob Experience imploded in a series of lawsuits over legal ownership of many of the displayed artifacts.
In March 2017, Bloom's First 100 company won a $2.2 billion breach-of-contract lawsuit against a billionaire who had defaulted on $160 million in promised funding.
That high-dollar award is a primary reason Bloom is described in reports as a billionaire. Is he?
"It depends on how you count assets," Bloom said. "That's what they are calling me."
Bloom says he is continuing to monitor the league's moves toward (hopefully) an NBA expansion franchise. Nicknames have been kicked around the group, but that effort would require "community involvement," as Bloom said. He has no misconceptions about this challenge, saying, "We are going to need the entire city's support to make this a reality."
Las Vegas Review-Journal staff writers Mark Anderson and Ed Graney contributed to this report.
John Katsilometes' column runs daily in the A section. His "PodKats!" podcast can be found at reviewjournal.com/podcasts. Contact him at jkatsilometes@reviewjournal.com. Follow @johnnykats on Twitter, @JohnnyKats1 on Instagram.