NBA G League Winter Showcase to take place in Las Vegas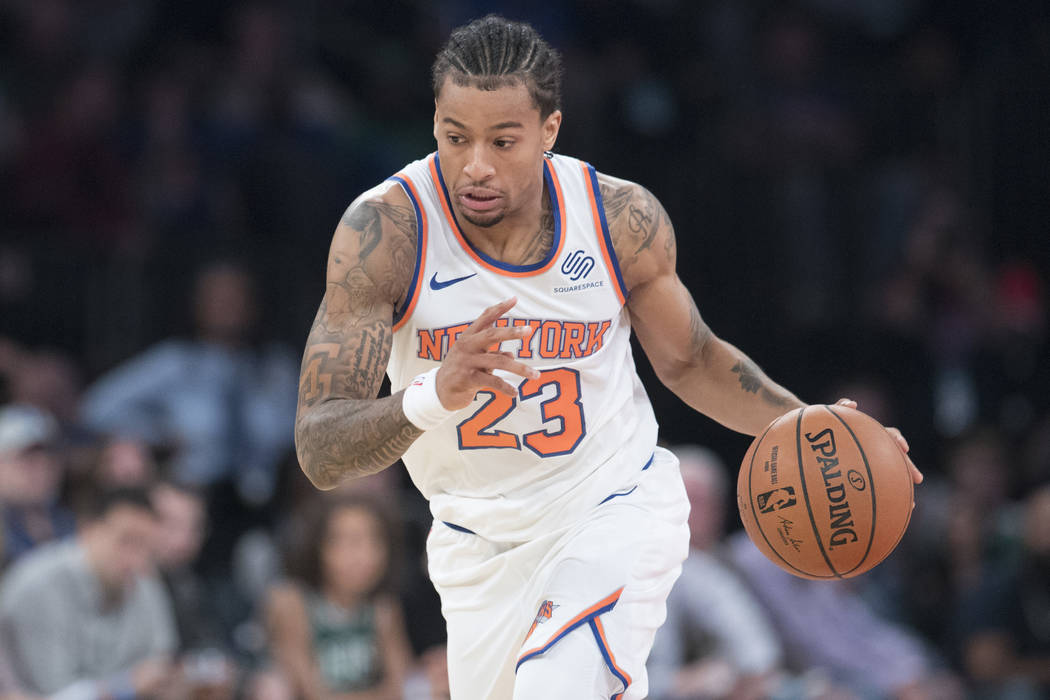 Professional basketball is returning to Las Vegas in December.
The NBA G League Winter Showcase, billed as the league's top in-season scouting event, will take place from Dec. 19 to 22 at Mandalay Bay Convention Center, MGM Resorts International announced Tuesday.
All 27 G League clubs will play two games for a total of 27 games. Representatives from all 30 NBA teams will be in attendance with the opportunity to evaluate and sign G League players ahead of the 10-day signing period, which allows for players to sign 10-contracts beginning Jan. 5.
The event is a co-promotion between MGM and Las Vegas Events.
"We are thrilled to partner with MGM Resorts and Las Vegas Events to bring the NBA G League Winter Showcase to Las Vegas and the Mandalay Bay Convention Center," NBA G League president Malcolm Turner said in a statement. "Las Vegas is a world-class hospitality destination and an exciting place to play NBA-caliber basketball in December."
The NBA and G League announced an alternative last week to the one-and-done path that top American prospects tend to follow. Starting next summer, top basketball prospects can sign a professional contract with the G League for up to $125,000 instead of spending one year at a university. Prospective G League players figure to be the best players in their high school classes.
But that's not until next year, and the G League, as presently constructed, is comprised mostly of journeymen veterans, draft picks not ready for the NBA or undrafted players.
Eleven players signed NBA contracts after last year's showcase, including 2013 lottery pick Trey Burke, who averaged 12.8 points and 4.7 assists for the New York Knicks.
Contact reporter Sam Gordon at sgordon@reviewjournal.com. Follow @BySamGordon on Twitter.